It's always fun naming our new pet friend, but naming penguins? Not really an easy task unless you watch Madagascar! Here are some of the best names you can give your penguin.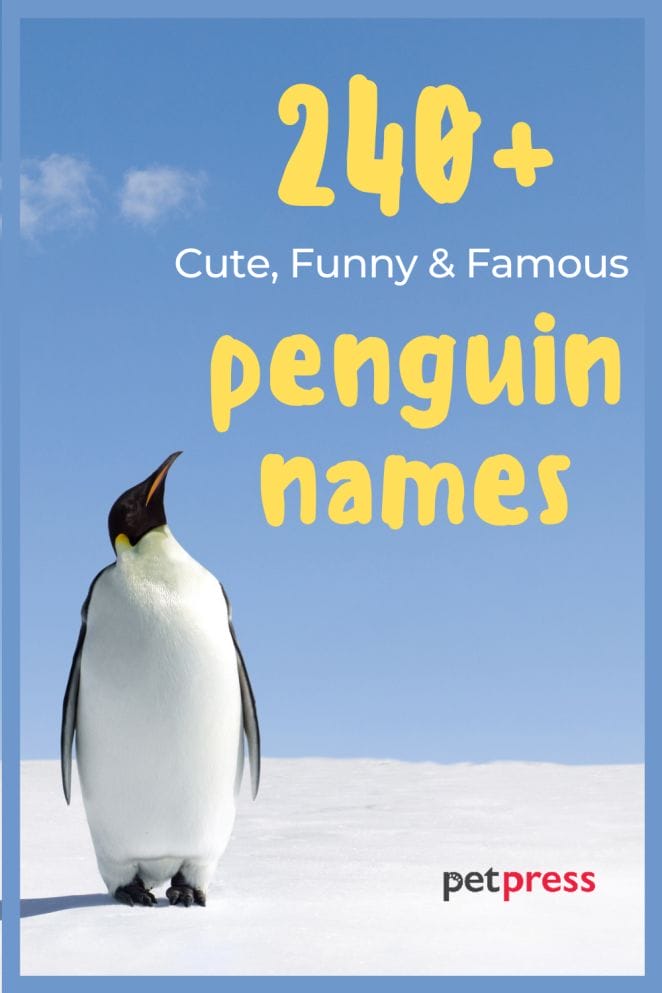 Best Penguin Names
Frosty
Snow
Cassie
Pannie
Christian
Solana
Norbert
Peace
Scout
Igloo
Francesca
Bianca
Flipper
Fisher
Minnie
Misty
Mia
Nick
Ice Pop
Izzy
Matilda
Cheeky
Abi
Jenny
Crystal
Audrey
Nora
Bella
Glacier
Charlie
Lola
Winter Chill
Tops
Petal
Poquita
Albert
Icicle
Flippers
Marlene
Domino
Ebony
Berty
Pebble
Oreo
Hana
Jingles
Chris
Rosalie
Sammy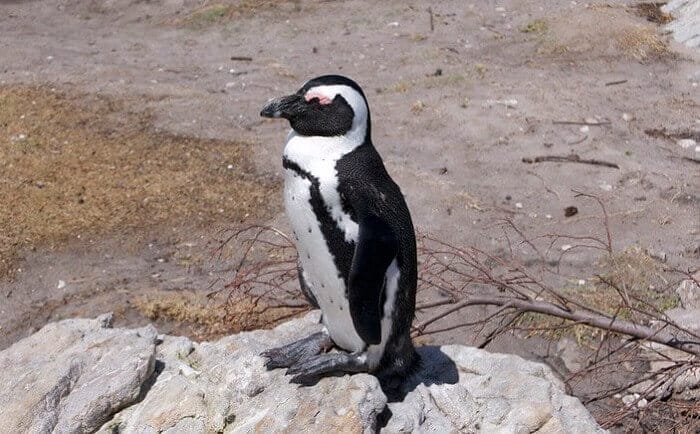 Joker
Frederico
Shiver
Eric
Jacob
Shine
Christmas
Packer
Emily
Lily
Immy
Jedi
Gatsby
Dahlia
Newton
Penny
Wylie
Pingy
Midnight
Frost
Atlantic
May
Tetra
Elle
Icecube
Zorro
Blizzard
Lollipop
Snowbelle
IceBird
Sled
Chilly
Ice Cube
Mario
Powly
Jojo
Snowflake
Aurora
Prince
Pedro
Filomena
Tapper
Snowdrop
Icy
Ici
Piper
Tesla
Artic
Duke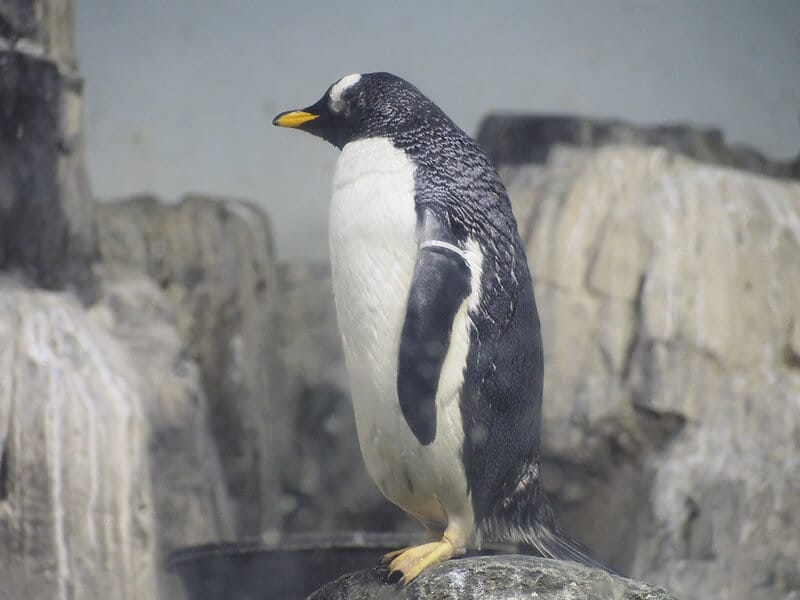 Icing
Elvis
Josey
Fancy
Mara
Mickey
Waddles
Christy
Pip
Snowy
Boo
Holly
Pearl
Smiley
Penelope
Knightley
Coraline
Popper
Iceberg
Niki
Coolsquid
Carol
Levi
Splash
Melody
Wobbles
Scuba
Chumly
Phil
Iceland
Mille
Pingie
Noel
Icicles
Winter Breeze
Mira
Joy
Pablo
Everest
Sam
FancyFrost
Snow Angel
Jasper
Candy Cane
Arctic
Montana
Slushee
Winter
Dolo
Snowcone
Frosted
Slusie
Ice
Mittens
Be Cool
Trigger
Jazzy
Glory
Cara
Edward
Coke
Ozzie
Peachy
Icecream
Tux
Ping
Vortex
Jake
Mike
Wonder
Jason
Ice-Cap
Alpine
Cleo
Stella
Frostie
Tuffy
Scarlett
Sunny
Icey
Pooly
Cola
Carmen
Tuxedo
Ivory
Pepper
Graciela
Holiday
Kasey
Breeze
Black Jack
Angel
Equinox
Snowball
Zinger
Lolly
Hubble
Norwal
Calli
Mumble
Pluto
Comet
Skater
Kippie
Happy
Famous Penguin Names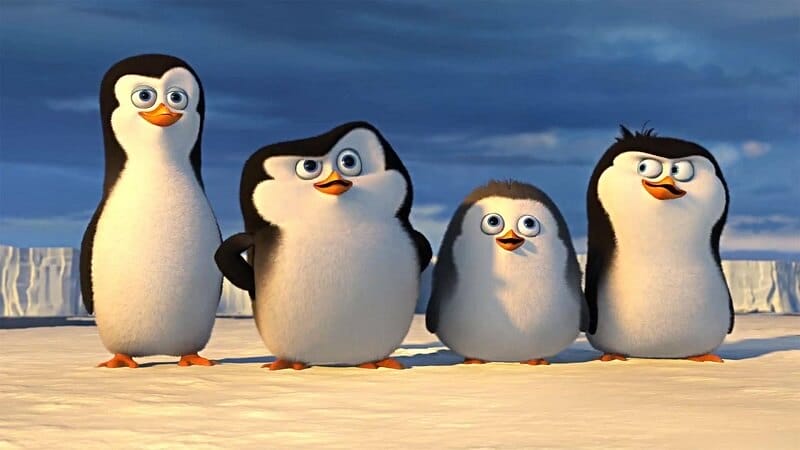 Skipper, Kowalski, Rico, Private (Madagascar)
Wheezy (Toy Story 2)
Caruso (The Little Polar Bear)
Chilly Willy (Chilly Willy)
Helen the Penguin (Animal Stories)
Mumble (Happy Feet)
Peggi (Tokyo ESP)
Opus (Bloom County)
Presley (Love Birds)
Ramón, Nestor, Raul, Lombardo, and Rinaldo (Happy Feet)
Cody Maverick (Surf's Up)
Zidgel, Midgel, Fidgel, and Kevin (3-2-1 Penguins!)
Penny (The Koala Brothers)
Fred (Sitting Ducks)
Pablo the Penguin (The Three Caballeros)
Tip (The Little Mermaid II: Return to the Sea)
Tennessee Tuxedo (Tennessee Tuxedo and His Tales)
Hubie, Marina, and Rocko (The Pebble and the Penguin)
Tux (Out Of Jimmy's Head)
Whiteblack (Whiteblack the Penguin Sees the World)
Scamper (The Adventures of Scamper the Penguin)
Tuxedo Sam (Sanrio)
Roy and Silo (And Tango Makes Three)
Chill Penguin (Mega Man X)
Sparky the Wonder Penguin (This Modern World)
Pamie & Nick (Adventures of the Little Koala)
Captain Cook and Greta (Mr. Popper's Penguins)
Tacky the Penguin (Tacky the Penguin)
Gunter (Adventure Time)
Peso (Octonauts)
Pingu and Pinga (Pingu)
Topper (Santa Claus is Comin' to Town)
Jessica and Alex (Oggy and the Cockroaches)
Duke (Boner's Ark)
Misha (Penguin Lost)
Esmeralda (Mawaru Penguin Drum)
Pokey the Penguin (Pokey the Penguin)
Tootsie the Penguin (Donald Duck)
Marlon, Rocky, and Bluey (Avenger Penguins)
Pingo (Rasmus Klump)
Alfred (Zig et Puce)
Cute Penguin Names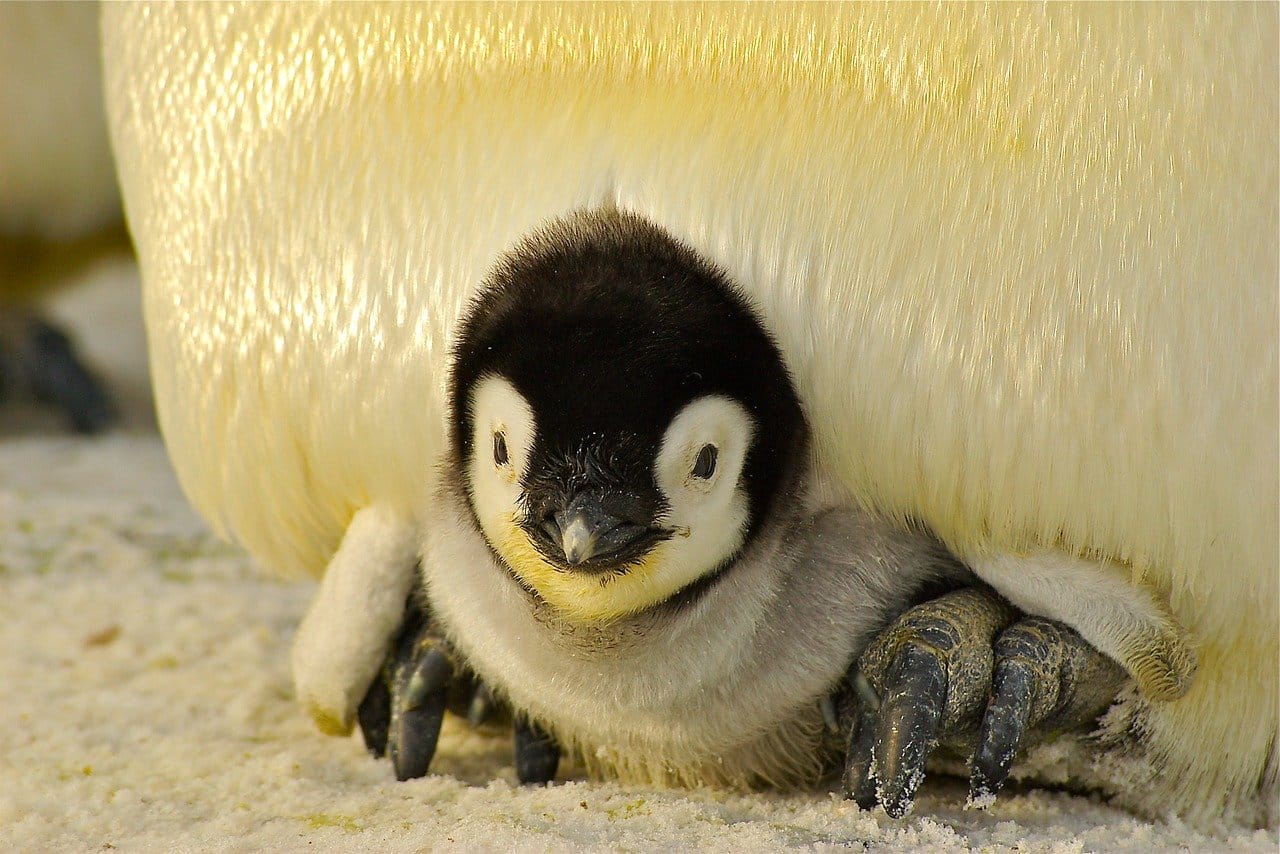 Carol
Sophia
Rocky
Torreto
Bryan
Kiki
Dimitri
Juliet
Isabelle
Bobo
Ava
Jerry
Baby
Tori
Romanoff
Judy
Jenny
Anton
Selda
Gina
Pringle
Holly
Bella
Simba
Persimmon
Fiona
Cassie
Coco
Quinn
Deckard
These are just some of the 90+ cute penguin names that are too adorable!
Funny Penguin Names
Tapdance
Iceberg
Funkyfeathers
Smurfette
Gap Tooth
Friar Tux
Poo
Oreo
Bread Jr
Doo
Fission Chips
Gabbygoober
Fluffymooch
Pick The Pin
Pebble
Pinky Dinky
Waddle
Art Teddy
Icy Queen
Demo Pengie
There are many other funny penguin names you should consider for these flappy birds and these are just some of them.
If you are still searching for the perfect penguin name, then you might also like our penguin name generator.