The following marine dog names are a great idea for people who want to honor the marine corps when naming a puppy.
Sergeant– Marine Sergeants are mainly Staff Non-Commissioned Officers, with the exception of E-5 Sergeants, which are Non-Commissioned Officers. In addition to the E-5 Sergeant, there is also Staff Sergeant, Gunnery Sergeant, Master Sergeant and Sergeant Major.
Tank– A tank is a vehicle used in the Marine Corps, mainly for combat.
Lejeune– Camp Lejeune, located in Jacksonville, North Carolina, is a popular Marine Corps training facility.
Gunner– Short for a Marine Gunner. Gunners are experts in combat arms and tactics.
Jesse – Pro wrestler and former Minnesota governor Jesse Ventura was a Navy SEAL during the Vietnam War. If your pet loves to wrestle, then this is the name for them.
Opha– Opha May Johnson was the first female to enlist in the Marines in 1918. While enlisted in the Marine Corps, she was a clerk at the headquarters of the Marines. She was disenrolled in 1919, at the end of WWI.
Kyle – Chris Kyle was a sniper and Navy SEAL who served four tours in Iraq and authored the best seller "American Sniper," which later became a movie starring Bradley Cooper. Give this one to your sharp-eyed pooch.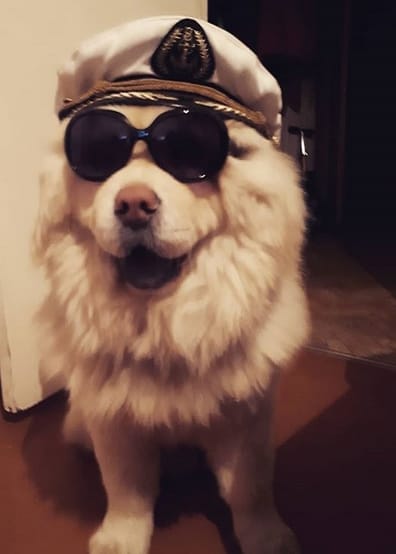 Chesty– Chesty is the mascot of the Marines. The bulldog mascots started being named Chesty in 1957, named after the most-decorated Marine, Lieutenant Lewis "Chesty" Puller.
Rudy – You might remember Rudy Boesch from TV's "Survivor," where he appeared in the first season and later in an All-Stars edition. But he was also one of the first SEALs, serving in the Vietnam War.
Scout or Raider – Before they were known as SEALs, these special forces were called Scouts and Raiders.
Cadence– Marines absolutely love cadences. There are numerous cadences but the most famous ones include Hey Captain Jack, Running Through the Jungle, Little Yellow Birdie, and Diddley Bop Bop.
Troy – Michael Francis Troy was an Olympic champion swimmer who became a Navy SEAL during the Vietnam War, where he earned a Silver Star medal.
Chevron– Chevrons are designed to symbolize the ranks of enlisted Marines, that are above the ranking of private.
Lucca– Lucca is employed by the Marine Corps and is a German Shepherd and Belgian Malinois mixed breed of dog. She has been part of 2 tours of duty, completing about 400 missions and retired in 2012.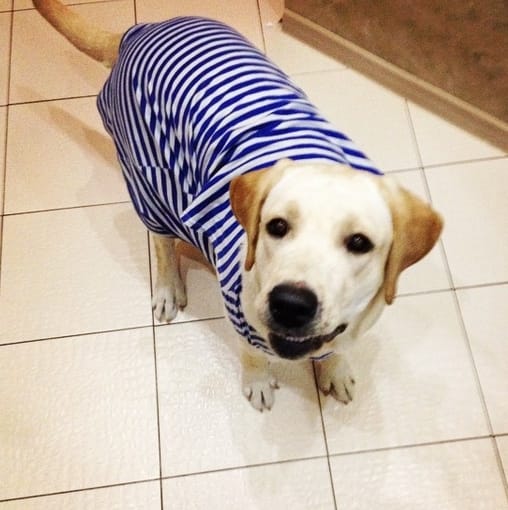 Petty – A petty officer is a rank in the U.S. Navy, one up from seaman (or sailor).
Erie – The Battle of Lake Erie took place during the War of 1812, when the U.S. Navy defeated the British Navy.
Boot– A boot is a term for a recruit or someone just out of boot camp.
Augusta – A famous Navy battle during World War II took place in the Empress Augusta Bay in the Southern Pacific. This battle is also known as Operation Cherry Blossom, so if Augusta sounds too formal for your furball, try the name Cherry.
Perry – A famous naval commander during the early days of the United States, Oliver Hazard Perry came from a Navy family, and was known for his zeal chasing pirates and the British during the War of 1812.
Elmo – People might think you named your dog after the "Sesame Street" character, but the name has a place in U.S. Navy history. Elmo Russell Zumwalt was the youngest man to serve as Chief of Naval Operations as well as become a 4-star admiral. His nickname was Bud, which is another great dog name.
Langley – The first ship to be converted to an aircraft carrier was the USS Langley, back in 1920.
Jersey – The USS New Jersey was the most decorated battleship in Navy history, from World War II through 1991.
Jarhead– Jarhead is a term sometimes used for a Marine. There are a few theories about where the term actually came from. One theory is that the haircuts of Marines are said to look like mason jars. Another theory is that it is named after the Mason Jar Company, who made helmets during WWII for the Marines.
Cade – This is the nickname of former Navy SEAL Christopher Courtley, who later became the host of Spike TV and Discovery TV's "Surviving Disaster."
Semper– Short for Semper Fidelis, or Semper Fi, which is the motto of the Marine Corps and the Latin word meaning "always faithful."
Grace or Hopper – Grace Murray Hopper was known as "Amazing Grace," for her part in inventing COBOL, an early computer programming language, as a U.S. Navy officer during World War II.
Molly– During WWII, female Marines were often referred to as Molly Marines. Also, the term Molly is given to the highest ranking female Marine in a recruit platoon.