We would like to introduce our best collection of the best cat name ideas for Sphynx cats. Here you can find the name ideas for any taste. Good luck!
Thema (queen)
Amanda
Amber (as in Rose)
Mittens
Bastet (protective goddess)
Luna
Agata (gentle)
Nefertiti (Egyptian Queen)
Gamila (beautiful)
Lagertha
Grace (as in Jones)
Valeria (strong and vigorous)
Sushi
Chai
Ching Shih
Elara (a moon of Jupiter)
Hasina (lover)
Femi (one who loves)
Solange
Sangria
Primrose
Maya Angelou
Sinead (as in O'Connor)
Beatrice (one who brings joy)
Danai (as in Gurira)
Emma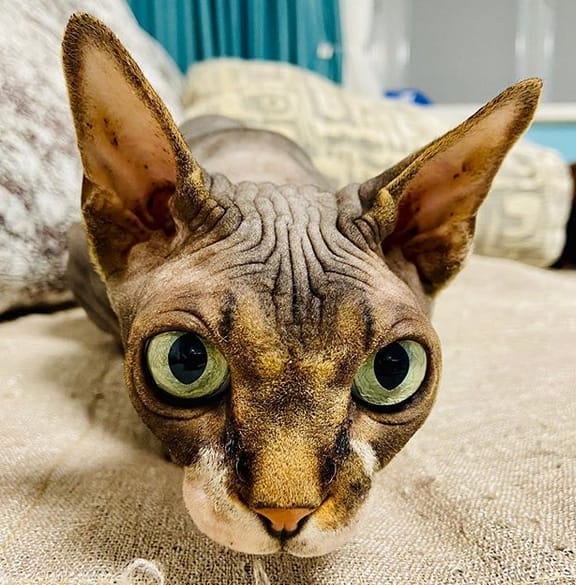 Sanura (kitten)
Farida (unique)
Cersei
Natalie (as in Portman)
Gracie
Isis (Egyptian goddess)
Paris
Rosalind (great beauty)
Rose (as in Amber)
Kamilah (Egyptian for perfect)
Katniss
Shani (a wonderful woman)
Demi (as in Moore)
Pearl
Molly
Cleopatra (Queen of Egypt)
Magna (large)
Mau (Egyptian word for cat)
Valentina (healthy)
Aziza (precious)
Ruby
Zoey
Kitkat
Balbina (strong)
So there you have it, a comprehensive list of Sphynx cat names for your new hairless friend. And if all of these options aren't quite right for you, feel free to visit our complete Sphynx cat names. After all, this is one kitty who deserves an original moniker all her own!