Cats are lovely pets. But, sometimes they're given hilarious ugly names.
If you're looking for ugly cat names for a change, we've got the perfect list for you!
We couldn't help but notice that some of these funny cat names and here is our compilation of the top 100 ugly cat names that will make your pet unique!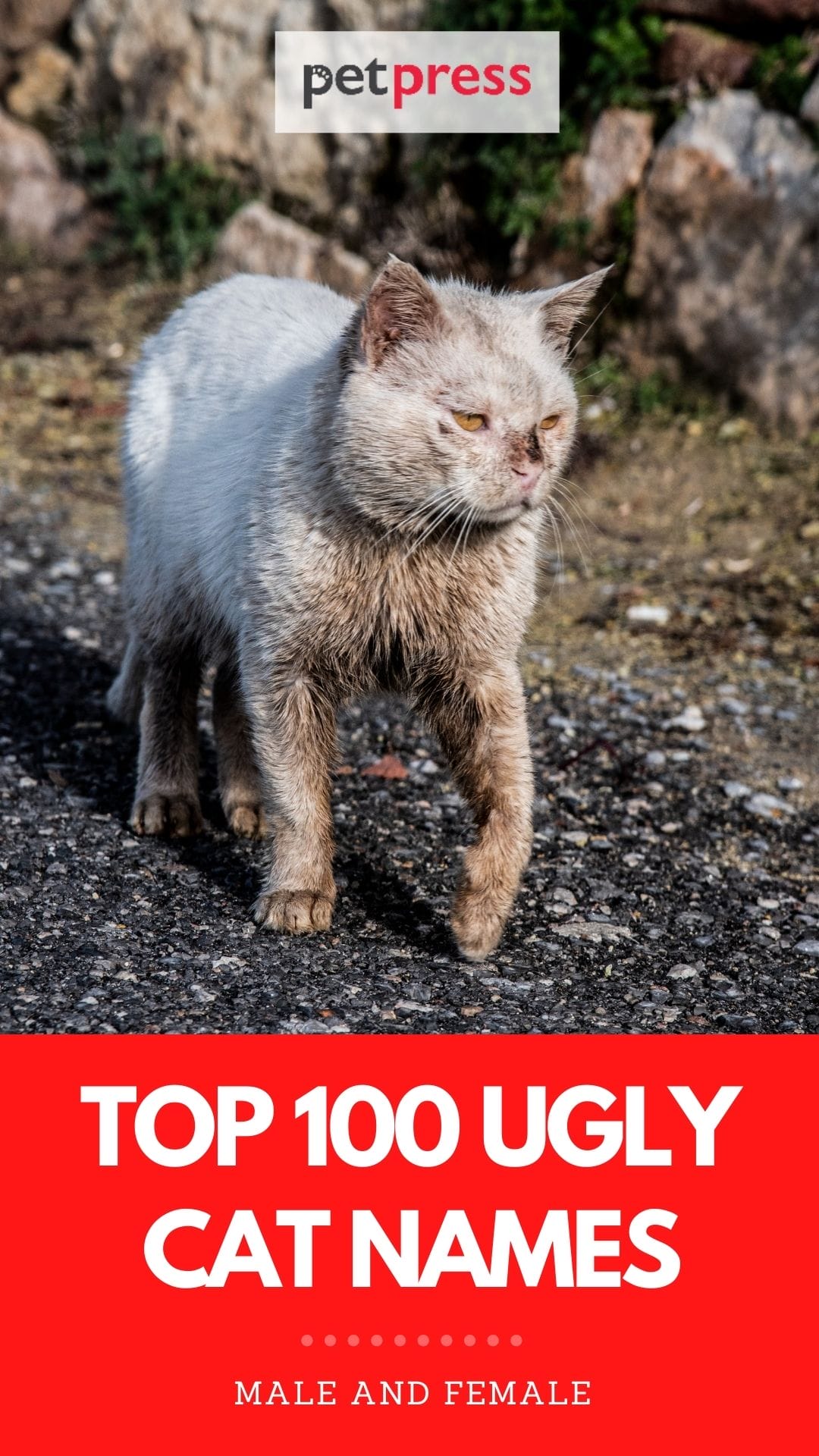 Here are the top ugly cat names for both male and female cats.
Ugly Male Cat Names
Bunny Money Dogg
Punky Brewster
Baby Bam Bam Bono
Bobo Monster
Bacon Bitz
Voodoo Magic
Lil Bella Puffnstuff
Potato Chip
Dallas Cowdog
Rico Suave
Sir Knuckles da Dragon
Winnie The Poodle
Yankee Doodle Danny
Captain Underpants
Chue Man Foo
Reign Supreme
Hunk Heartbreaker
Max The Moose
Astro Boy
Ugly Betty
HotRod Whoofington
Prince Harry Houdini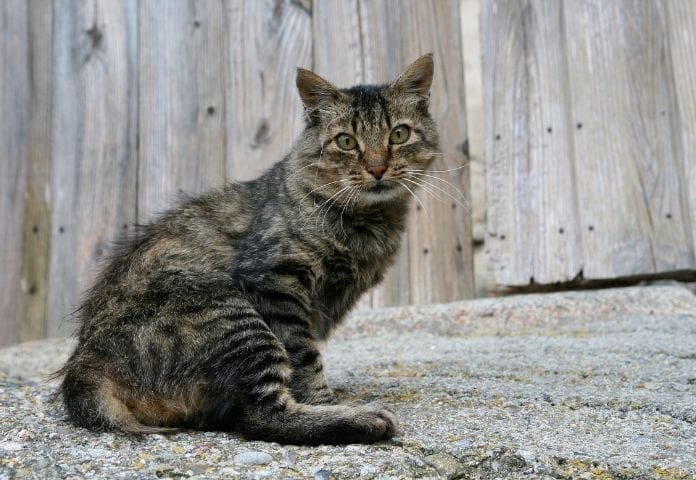 Night Panda
Reese Buttercup
Dinky Doodle Loose
Never Say Never
Taco Salad
Casino Jack
Yosemite Sam
Heart Of Gold Digger
Okey Dokey
Dark Desert Dolly
Rainbow Brave Seeker
Nacho Dog
Super Awesome Dude
Fortune Cookie
Stinky Monkey
Doodles Sweet Hart
Hank the Tank
Robocop
Tutu Blossom
Daffy Duck
Ice Bingbing
Happy Butterscotch
Twisters Mojo
Buttercup Smoochie
Otterpop
Biggie Big Bucks
Eight Days A Week
Doppler Effect
Ugly Female Cat Names
Flapjack
Stinky Baby
Pizza Guy
Kitten Kaboodle
Doctor Whiskers
Hop Along Cassidy
Squatter
Dizzy Heart Cow
Pepper Diablo
Peek-A-Boo
Agador Spartacus
Cheeto Burrito
Pumpkin Head
Candy Cane
Mister Little Jeans
October Sky
Midnight Stalker
Rainbow Bright
Poopie Boy
Jazzy Boo Boo
Claude Chicken
Rum Tum Tugger Too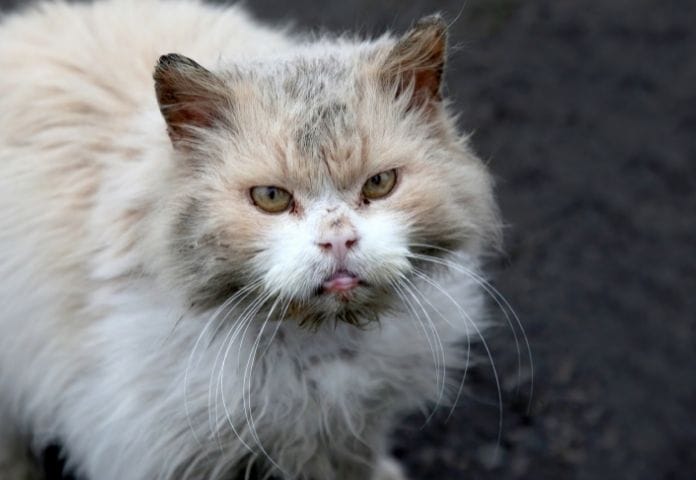 Winter Boots
Que Ball
Inspector Gadget
Christofur
Lady Fluffington
Sassie Ruff Puff
High Jinks
Razzle Dazzle
Nut Job
Chubby Checkers
Glamor & Grits
Cowabunga
Eskimo Pie
Eight Ball
Sexy Lady
Fatness
Fuzzbutt
Mama Pajama
Wanksta
Catsanova
Avon Purrsdale
Dong Dong
Bailey Irish Cream
Luckie Charm Bueno
Whiskey Tubby
Sherman Fuzzy Wuzzy
Wendy Wondercat
Pattycakes
We surveyed some of the most cat-loving people out there and asked them what their favorite (and least favorite) ugly names for cats are.
If you're looking to give your furry friend a new name, we've got these 100 options for you! You can also check out our complete list of pet cat names for more options to choose from.
Did any of these make your list? Share it with us in the comments below or via social media using #uglycatnames.