In the world of modern pet training, electronic collars (e-collars) have gained attention and sparked discussions among pet owners, trainers, and enthusiasts.
This versatile tool aids in training and behavior modification for dogs.
E-collars are electronic devices that facilitate communication between trainers/owners and their canine companions.
They use mild electrical stimulation, vibrations, or sounds to convey signals.
Contrary to misconceptions, e-collar stimulation isn't meant to cause pain but rather to capture the dog's attention and redirect focus.
How E-Collars Work
E-collars, also known as electronic collars, consist of a receiver collar that is comfortably worn by the dog, and a control that is held by the trainer.
When the trainer presses a button on the remote, a signal is transmitted to the receiver collar, providing various options for communication.
These signals can include gentle vibrations, auditory cues, or even a subtle static stimulation, which serves as a gentle reminder or redirection for the dog, helping to enhance their training experience.
Types of E-Collars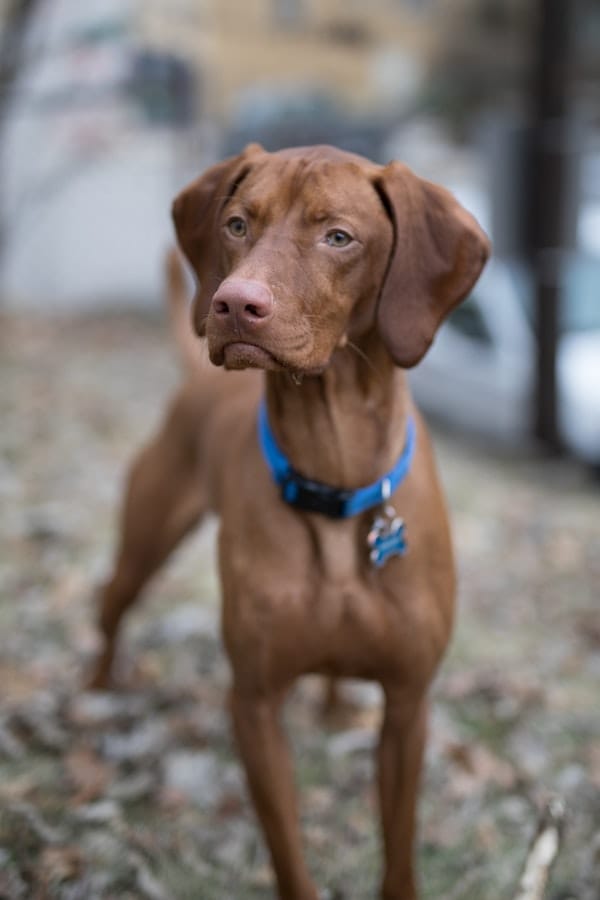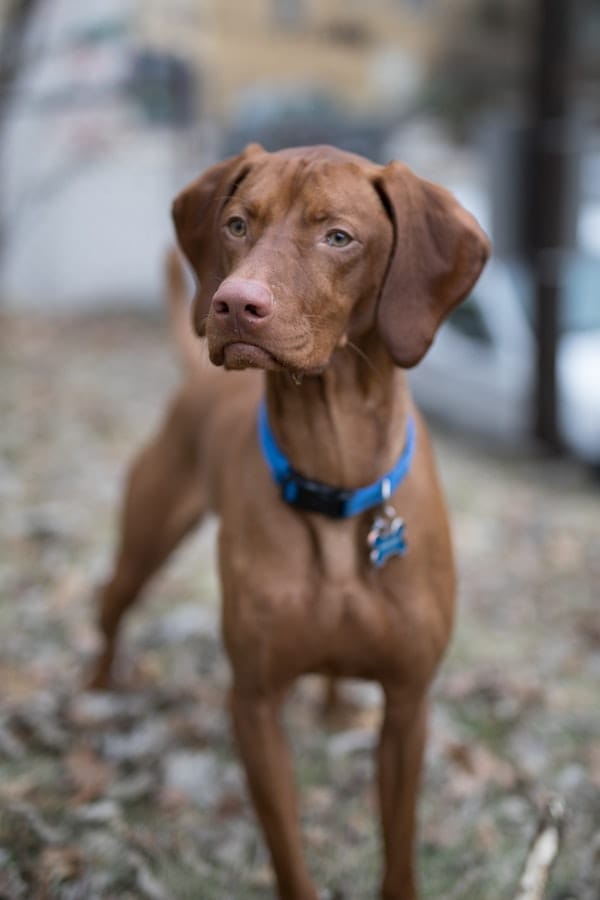 There are various types of e-collars available, each tailored to different training purposes:
Remote training collars
Remote training collars are highly versatile tools that are widely used for obedience training and behavioral correction in dogs.
They provide trainers with the ability to effectively communicate with their furry companions over varying distances, making it easier to reinforce commands and encourage positive behavior.
With their range of features and functionalities, these collars offer a comprehensive solution for dog training, ensuring a harmonious and well-behaved canine companion.
Bark collars
Bark collars, also known as anti-bark collars, are specially designed devices aimed at curbing excessive barking behavior in dogs.
These collars are triggered by the dog's barking and respond by emitting a sound, vibration, or even mild stimulation, which serves as a deterrent to discourage further barking.
With their innovative technology, bark collars provide an effective and humane solution to address persistent barking issues in our furry companions.
Fence containment collars
Fence containment collars are an effective method for establishing boundaries for dogs using an underground wire system.
These collars work by emitting a warning signal when the dog approaches the designated boundary.
If the dog decides to test the limits and crosses the boundary, a corrective stimulus is delivered to discourage further crossing.
This system provides a safe and reliable way to keep our furry friends within the desired area while allowing them the freedom to roam and explore.
GPS tracking collars
GPS tracking collars utilize the advanced technology to accurately locate and monitor dogs in real-time, providing invaluable assistance in various scenarios.
This technology is particularly beneficial for tracking hunting or working dogs, ensuring their safety, and granting peace of mind to their owners or handlers.
With the ability to track their movements and whereabouts with precision, these collars offer an enhanced level of security and control, ultimately enhancing the well-being and performance of these remarkable canines.
Advantages of E-Collars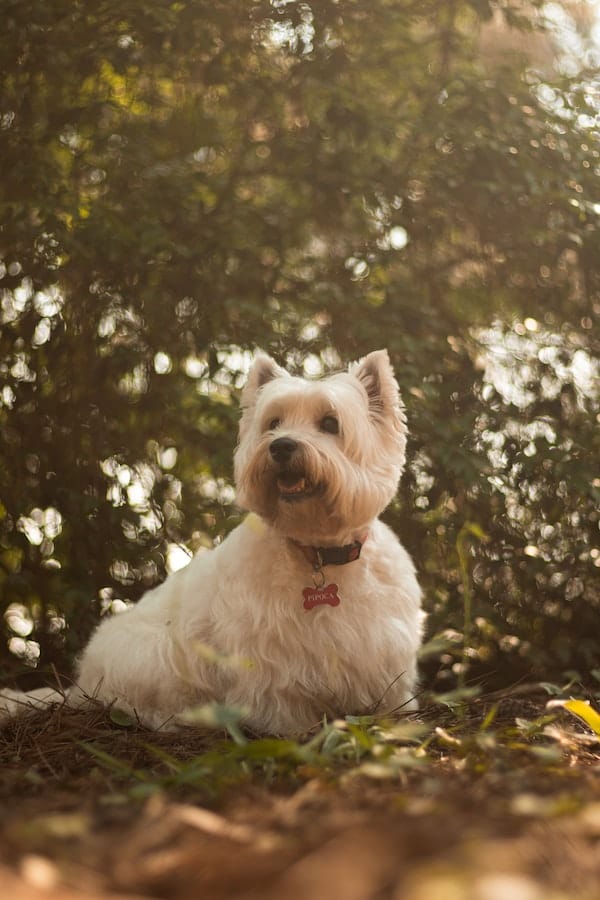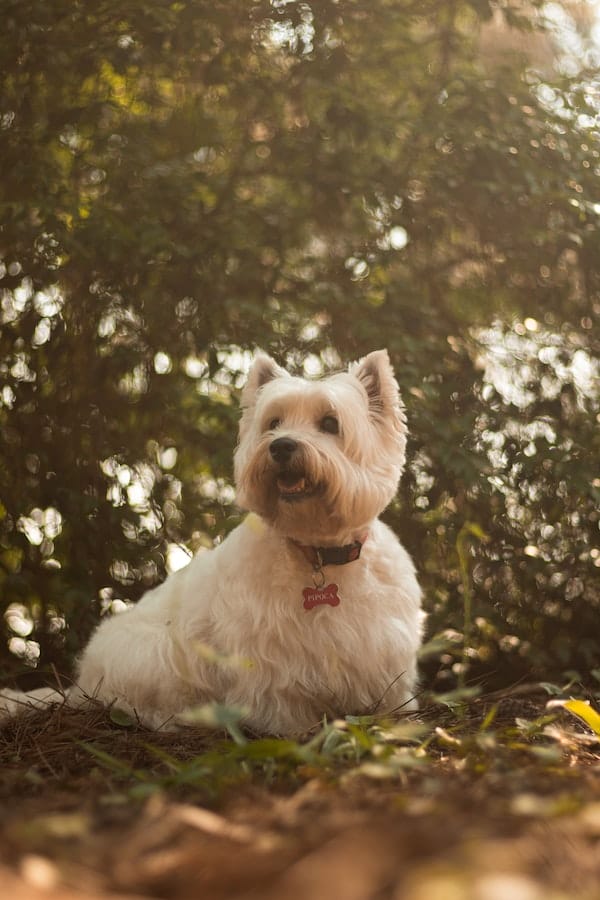 Electronic collars, commonly known as e-collars, provide numerous advantages in dog training.
With their ability to deliver precise and consistent stimulation, e-collars allow trainers to effectively communicate with dogs and reinforce desired behaviors.
Efficiency
Electronic collars, also known as e-collars, can expedite the learning process for dogs.
By providing cues, dogs quickly associate their actions with the signals emitted by the collars.
This association helps them understand desired behaviors more efficiently, making training sessions more effective and rewarding for both dogs and their owners.
Precision
The immediate and informative feedback provided by e-collars plays a crucial role in helping dogs gain a more precise understanding of the desired behaviors.
By offering timely corrections and guidance, these devices contribute to a deeper level of comprehension and training, ultimately enhancing the effectiveness of the training process.
Versatility
E-collars, also known as electronic collars, can be utilized for a wide range of training requirements, catering not only to basic obedience but also providing effective solutions for addressing complex behavioral issues that may arise in dogs.
With their versatility and customizable settings, these collars offer trainers and pet owners a valuable tool to ensure effective training outcomes and promote a harmonious relationship between humans and canines.
Common Misconceptions
There are misconceptions surrounding e-collars that need clarification:
E-Collars and pain
The stimulation provided by e-collars is carefully designed to not cause pain but rather to gently grab the dog's attention.
By emitting a mild and adjustable sensation, these collars serve as a training tool to redirect the dog's focus and encourage positive behavior.
Through consistent and humane use, e-collars can effectively aid in training and communication between dogs and their owners
Potential psychological effects
The possible psychological impacts of using e-collars are a subject of debate among experts.
When e-collars are employed appropriately, there's no evidence to suggest they lead to lasting psychological harm in dogs.
These tools are designed with the intention of enhancing training methods and facilitating effective communication between dogs and their owners.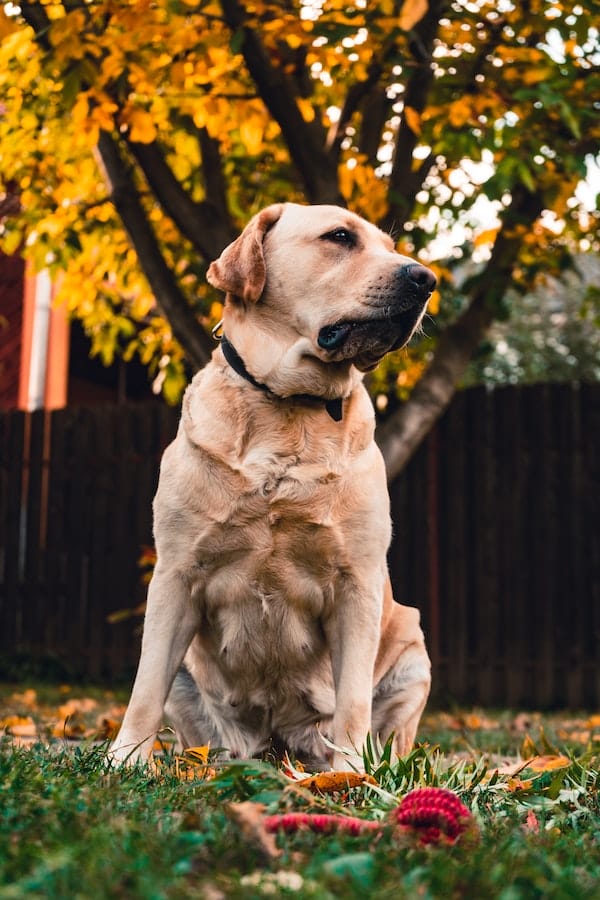 Safety Measures and Guidelines
Ensuring the safety and comfort of the dog is paramount:
Regular inspection
Regularly examining your pet's collar is essential to ensure their comfort and safety.
Take the time to inspect the collar for a proper fit and any indications of skin irritation.
This proactive approach allows you to promptly address any concerns and make adjustments as needed, ensuring your beloved furry companion enjoys a secure and irritation-free experience.
Avoiding prolonged wear
Prioritizing your pet's well-being necessitates avoiding extended usage of E-collars.
Prolonged wear can potentially result in skin problems, causing discomfort or irritation.
By responsibly employing E-collars and adhering to suggested instructions, you can safeguard your furry companion's skin from any potential adverse effects.
Skin sensitivity and allergies
Certain dogs, especially those with sensitive skin, might experience discomfort from the contact points of a collar.
When this occurs, it's wise to consider alternative options that prioritize their comfort and overall well-being.
This approach ensures that our beloved furry companions remain content and at ease while receiving the care they deserve.
Some Popular E-Collar
The following are some of the most popular e-collars currently available on the market.
Sale
Dog Shock Collar - Electric Dog Training Collar with Remote 1600FT, Rechargeable E-Collar Waterproof Collars with 3 Training Modes, Security Lock for All Breeds, Sizes
[3 Safe Modes Training Collar] Featuring 3 safe modes: Beep, Vibrate and Shock, shock collar enables you to set the right stimulation levels for your pet, which is helpful in deterring dogs from undesirable habits.
[Security Lock & 1600ft Remote] The security keypad lock can significantly prevent accidental pushes while carrying the remote. The remote has a range of up to 1600ft, making it easy to train your dog indoors or outdoors.
[Waterproof Receiver & Comfortable Collar] The IPX7 waterproof collar is convenient for dogs playing around a pool or in the rain freely. The e collar strap length can be adjusted, fitting dogs weighing over 10 pounds with neck measurements ranging from 8 to 24.4 inches!
[Easy to Use & 4 Channel] The large buttons and clear digital screen make it easy to operate the shock collar for large dogs during day or night. Besides, it has memory function for settings and can train up to 4 dogs without resetting it.
[Quick Charging & Long Lasting Battery] After fully recharged within 2 hours by phone adapter and USB outlet of the PC/power bank/car, the dog collar can last up to 35 days of standby time and the remote 45 days. Note: Don't charge with the adapter whose power is greater than 5V1A.
The Delupet Dog Shock Collar is specially designed to provide effective training solutions for dogs of all sizes.
Featuring a waterproof and rechargeable design, this collar offers adjustable shock stimulation as well as an audible tone option to facilitate communication between owners and their furry friends.
With its flexible settings and one-button control system, the Delupet collar provides an easy and effective way to ensure the safety of your pup.
E-Collar - ET-300-1/2 Mile Remote Waterproof Trainer Mini Educator Remote Training Collar - 100 Training Levels Plus Vibration and Sound - Includes PetsTEK Dog Training Clicker
This is a bundle of 2 items: Ecollar technologies Mini Educator - ET-300 and PetsTEK Dog Training Clicker Training Kit. Perfect for back yards, parks, competitions, police k-9 work, any types of hunting and large field training.
This training system has up to a half a mile range and fully waterproof with a remote that will float in the water.
Use with dogs that are 5 pounds and larger. Featuring 100 training levels plus tone and vibration only modes. Momentary and Continuous buttons for personalized training. For neck sizes between 6 - 30 inches. Assembled and tested in the USA.
With help of the clicker, you can teach your dog new behaviors with positive reinforcement. Training clicker comes in assorted colors: black.
This is one of the best training collars with a remote where you will see great results in training your pet.
The Mini Educator Remote Training Collar is a powerful and versatile training solution for all canines.
With its ability to deliver adjustable stimulation as well as tone, vibration, and boost functions, this collar offers an impressive range of features for the most demanding trainers.
This device also includes a low-battery indicator and night light to ensure the convenient operation of the collar day and night.
Bousnic Shock Collar for Dogs - Waterproof Rechargeable Dog Electric Training Collar with Remote for Small Medium Large Dogs with Beep, Vibration, Safe Shock Modes (8-120 Lbs)
Perfect for Training, Simple and Effective: The electric shock collar is designed with 3 extremely efficient harmless modes : beep(standard), vibration(standard), safe shock (adjustable 1-16 levels), which can help you train your dog behave well.
Up to Almost 1000ft Range: The remote training range of the collar is almost 1000ft, which makes sure you can enjoy the training time with your dog in the backyard, the park, at the beach or anywhere else. The remote also features a dual channel to support training 2 dogs simultaneously. Additional collar should be purchased separately.
Rechargeable and IPX7 Waterproof: The electronic collar isT rechargeable with built in lithium battery. You can charge the shock collar with your phone adapter, which is very convenient. The collar receiver is waterproof IPX7, offering you maximum flexibility during the outdoor activities.
Comfortable for All Sizes of Dogs: The e collar Receiver is mini. Meas.2.3(W)*1.4(W)*1(H)inch, only Weight 0.12Lb. Thin and lightweight. The adjustable nylon collar fits 6-27 inches.The training collar is very comfortable for small medium large dogs or other pets (8lbs -120lbs). The remote is ergonomic designed. It is easy to hold and keep track of.
Long battery life: The e collar uses the lithium battery technology providing battery life that lasts for a long time. Besides, it takes only 2-3 hours to be fully charged. but for the initial charge, be sure to charged it for 4 hours. Typically used, the receiver will last for 11-15 days, while the remote battery will last for over 1 month.
The Bousnic Shock Collar for Dogs is the perfect solution for training your furry pal.
Featuring an adjustable shock intensity and three training modes, this device allows you to customize its settings according to your pet's size and sensitivity.
With its long-range remote control and durable construction, this collar provides added convenience and comfort in the training process.
Sale
PetSafe 300 Yard Remote Training Collar – Smaller Version for Small or Medium Dogs – Choose from Tone, Vibration, or 15 Levels of Static Stimulation – Medium Range Option for Training Off Leash Dogs
OFF-LEASH TRAINING: Safely train and correct your pup's unwanted behaviors the moment they happen within a 300-yard range; system can expand for use with 2 dogs with purchase of additional collar
3-IN-1 STIMULATION: Every dog is different – choose between audible tone, vibration and 15 levels of static for comfortable training (includes a safety lock feature for higher levels)
PERFECT SIZE REMOTE: The digital remote is waterproof, easy to read, has tactile buttons and is comfortable to hold for long periods of time
LONG LASTING BATTERY and QUICK CHARGING: Remote and collar charge within 2 hours, has up to a 40-hour battery life and includes a quick-charging cable
WATERPROOF AND LIGHTWEIGHT COLLAR: The adjustable training collar is made of comfortable polyester that fits dogs 8 lb and up with neck sizes 6-23 in; not for puppies under 6 months
The PetSafe 300 Yard Remote Training Collar is a reliable and effective tool for training your pup.
This device offers up to 15 levels of adjustable static stimulation as well as tone-only mode and vibration options, allowing you to customize training settings according to the needs of your pet.
With its lightweight construction and long-range remote control, this collar allows you to train your dog from up to 300 yards away.
Final Thoughts
When employed conscientiously and with a strong sense of ethics, electronic collars (e-collars) can serve as valuable assets in nurturing meaningful communication between dogs and their trainers or owners.
These tools possess the capability to accelerate training, address behavioral concerns, and elevate the overall well-being of our beloved four-legged friends.
It's crucial to bear in mind that, akin to any training aid, the use of e-collars demands careful consideration and a profound comprehension of their intended role.
FAQs
Are e-collars safe for all dogs?
E-collars can be safe for most dogs when used correctly and under professional guidance.
Do e-collars replace positive reinforcement?
No, e-collars should complement positive reinforcement techniques for optimal results.
Can e-collars be used on puppies?
Yes, but with caution. Puppies are more sensitive, so proper guidance is essential.
Do e-collars work for aggressive behavior?
E-collars can be effective in addressing aggression, but they should be part of a comprehensive behavior modification plan.
Are e-collars a last resort?
E-collars can be used at various stages of training, not solely as a last resort. Consultation with a professional is recommended.