Mastiffs are large dogs known to be gentle giants.
#1

Mastiffs are loyal and devoted to their families being calm and relaxed in the home.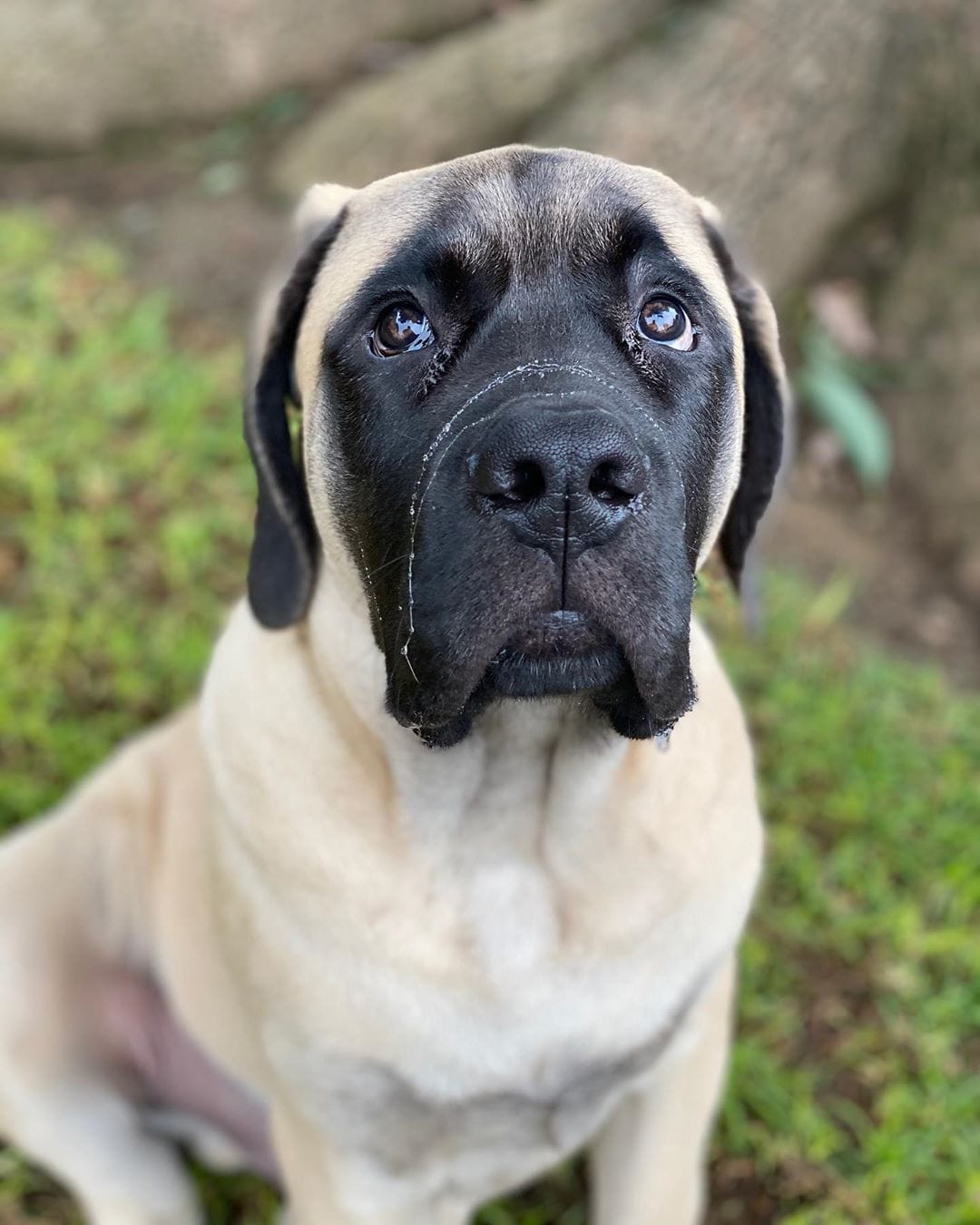 #2

They are low maintenance on the grooming front.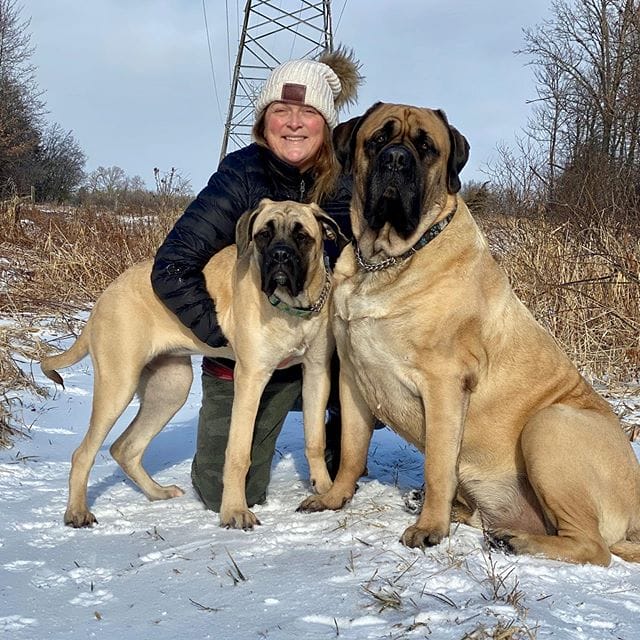 #3

They are good around children of all ages and have a real affinity with the kids.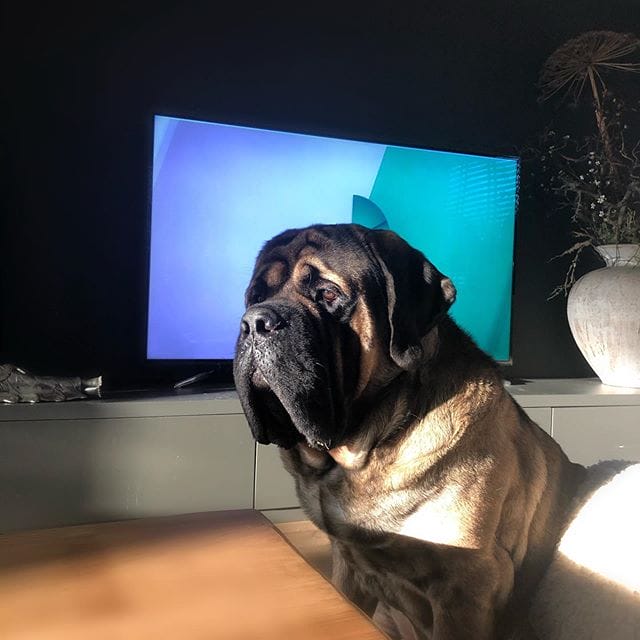 #4

They are good watchdogs but would rarely show any aggression.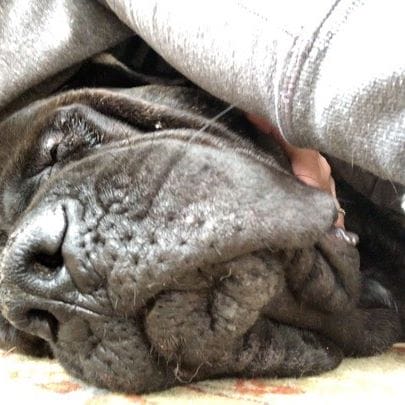 #5

Mastiffs are intelligent and therefore easy to train.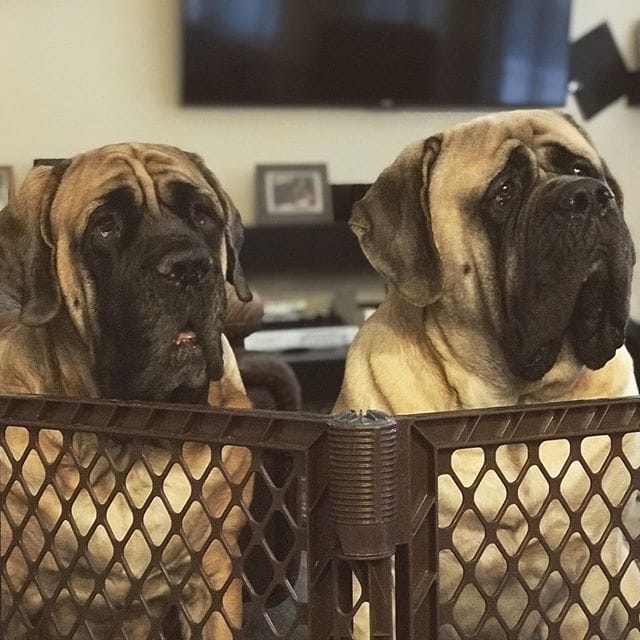 #6

Mastiffs are large dogs and expensive to feed.