Try not to laugh when you look at these memes!😉
#1

So my Doberman barked at you, but did you die?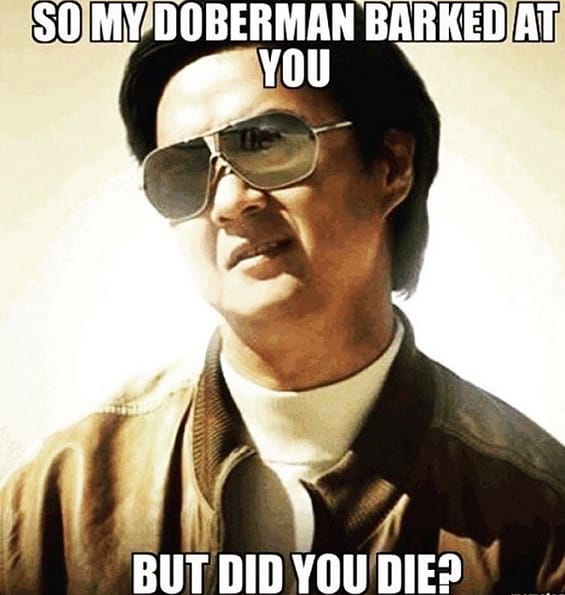 #2

When someone thinks they can enter my backyard while my Doberman is present…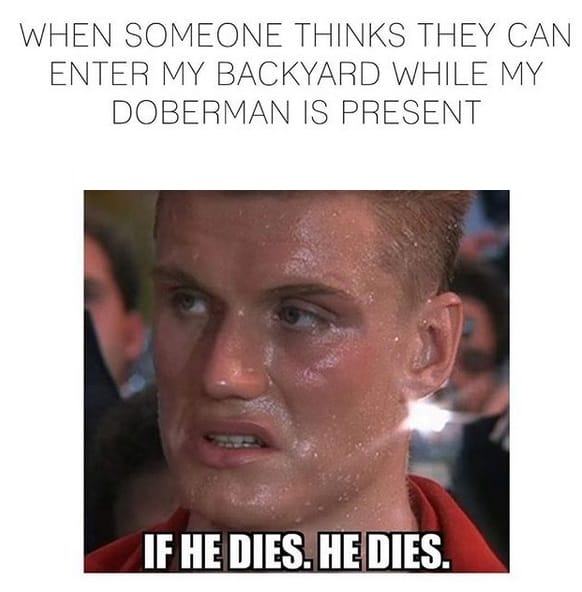 #3

Me deciding what picture of my Doberman to post next on Instagram…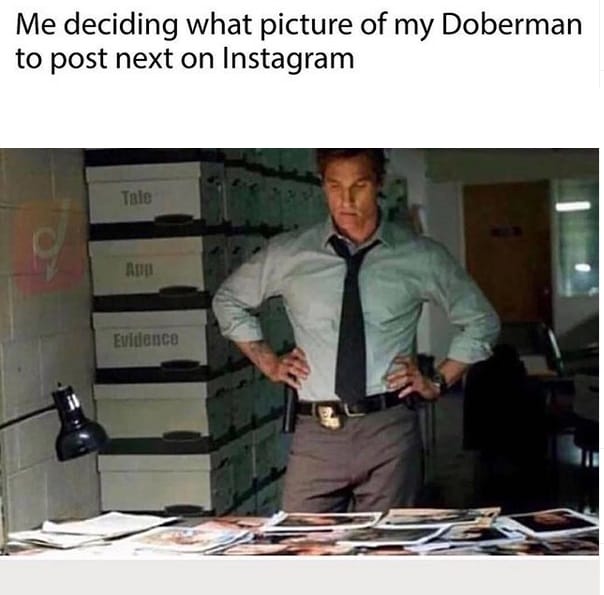 #4

My Doberman and other people`s Dobermans…
#5

Cop pulls me over and says: Are you sober man? I said: No, I`m a Doberman.