Now, Dobermanns are generally athletic and big in size. They are highly intelligent dogs so no task is too small for them. They may sometimes be intimidating to others but they also have a funny side..or so. Dobies can do a variety of intense jobs such as scent tracking, police work, guard work, rescue, and guiding the blind. Well, they can also track down Santa passing by your house and grab all the presents. So here are some Doberman Christmas memes that should fit these pups' "festive" spirit during the holiday season.
Check out our top 10 Funny Doberman Christmas Memes
#1

Wait… this is not what Christmas is about!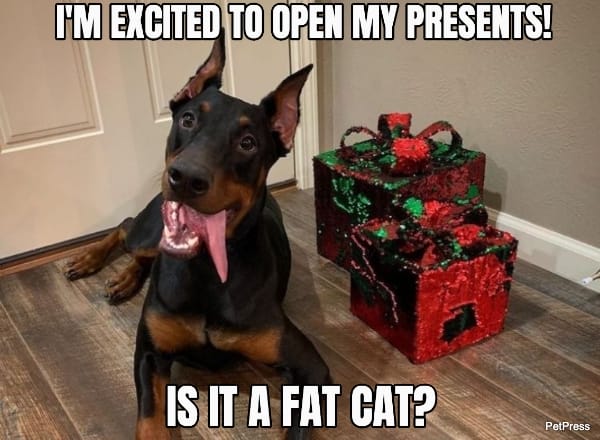 #2

Santa is not messing around and has recently hired a guard dog!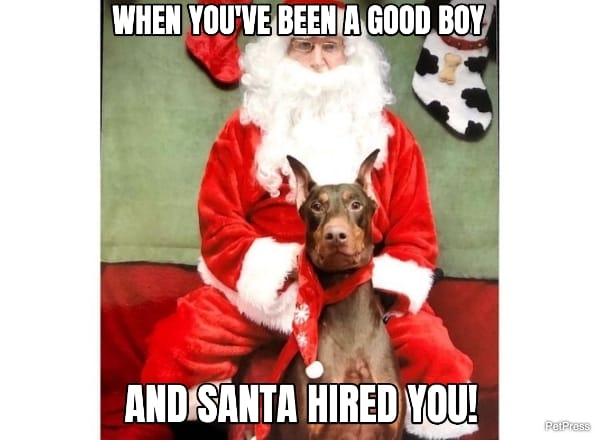 #3

Sneakerheads should watch out for their stuff!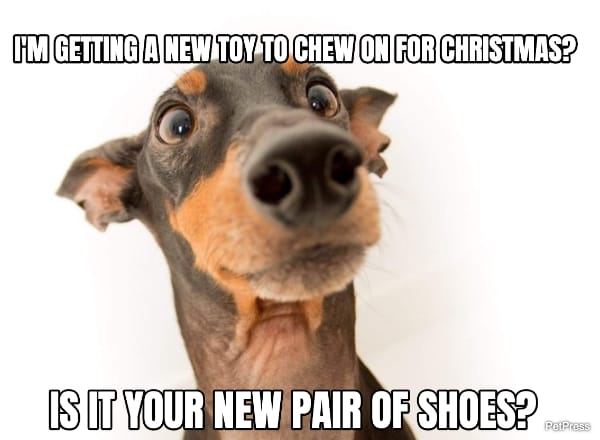 #4

When your friend asks if you're gonna get them a gift for Christmas! Presence is the best gift indeed!
#5

Santa, I think you need to skip this chimney!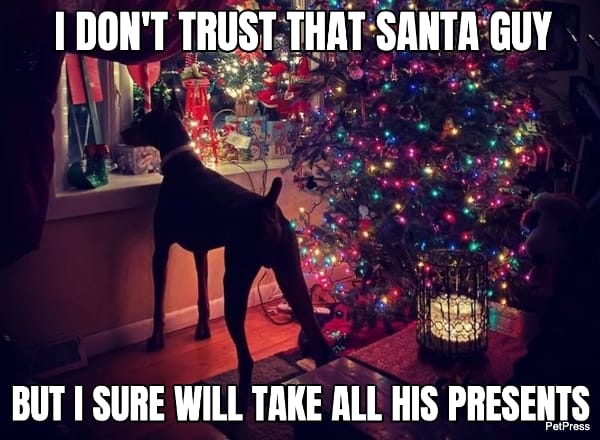 #6

Better give those Christmas presents fast!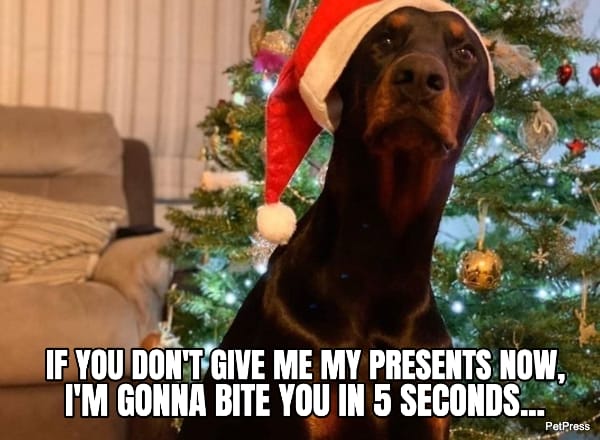 #7

Okay, that's enough memes for the day!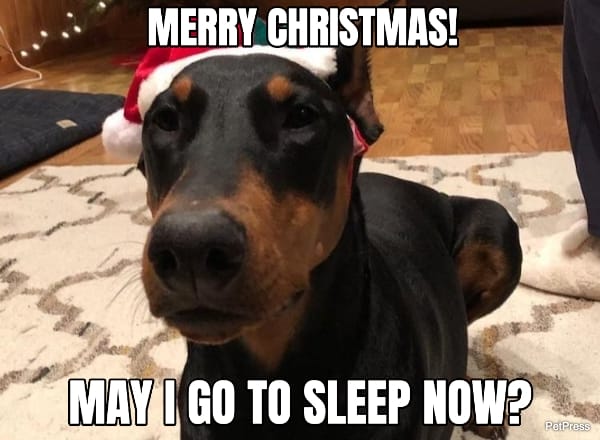 #8

Yikes! Good try though!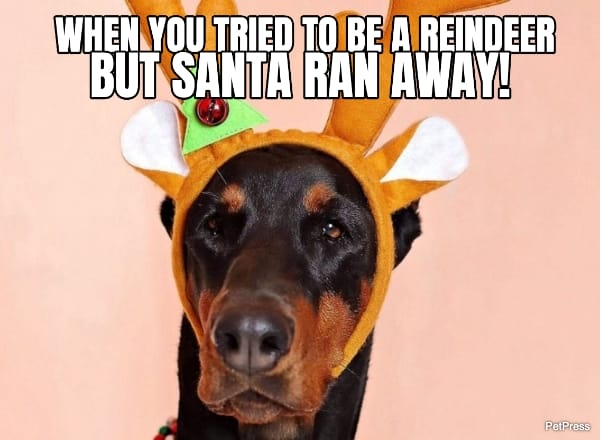 #9

You better watch out…for your food!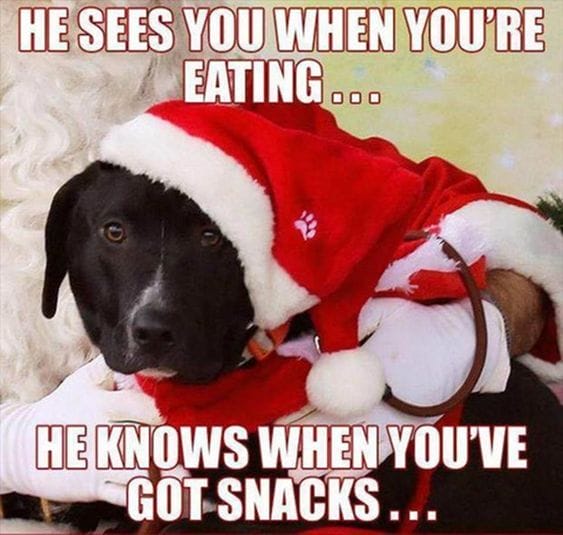 #10

Look at his eyes! Freaky!