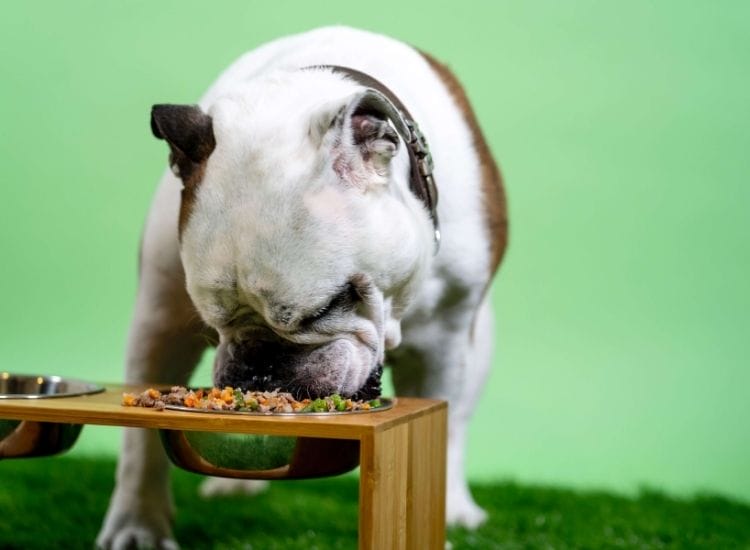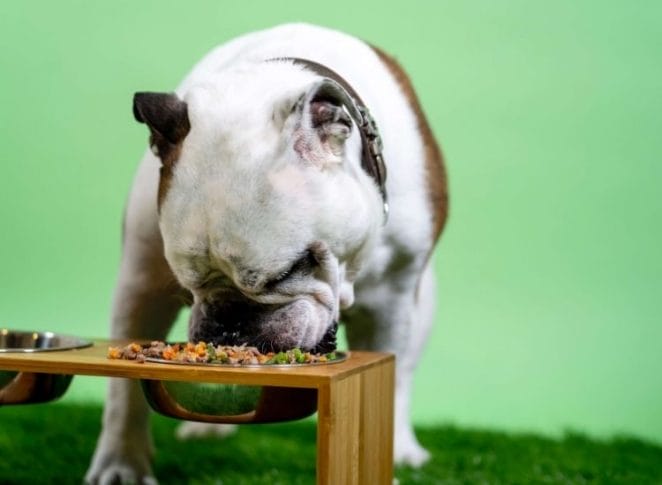 It is also Christmas for dogs and we wouldn't want to leave our four-legged friends during the most awaited feast in every household's Christmas Eve celebration. Christmas is an exciting time indeed for all families but it's important to know all precautionary measures when it comes to food that our dogs should avoid and what they can eat. Luckily enough, we have come up with a list of the best recipes and treats you can prepare for your furry friend that will help share the spirit of joy and love during the holiday season. Dogs can be desperate enough to sneak in for some ham, beef jerky or other recipes on the table so why not give them their menu to keep them busy and satisfied in the stomach. Whether your pup is naughty or nice, they'll surely love these Dog food and treat recipes!
*Important note: Make sure to check with your vet to ensure that the meal you've chosen will provide your pet with the necessary daily nutrition that your pup requires. Not all recipes may be a dietary staple for every dog, considering their size.
Check out the 15 best dog Christmas food recipes and treats that you can give your pup to make them happy in the stomach!
If you have your hands full preparing the best dishes for the family before the clock strikes 12 and you want to prepare something quick for your pup, then here's an easy turkey recipe for you to make. This recipe is packed with nutrients and protein as you'll only have to mix the ingredients which include turkey, canned salmon, carrots, potatoes, and other condiments.
Ingredients:
100g turkey, roasted skinless
40g canned salmon, drained
350g potatoes, boiled or plain mash
50g Brussels sprouts, boiled
50g carrot, raw or boiled
1tbsp cranberry sauce
6tbsp giblet stock
Preparing dog food could be time-consuming but trust us, it will save you money too! Spend at least an hour in the kitchen and you will have this Christmas Chicken crockpot recipe done for worth 4-5 days your pup can enjoy eating.
Ingredients:
2 lbs. Chicken Thighs or Drumsticks (with skin & bone intact)
1 lb. Ground Turkey
2 Small Sweet Potatoes (diced)
1 Potato (diced)
2 Cups Butternut Squash (diced)
2 Cups Carrots (diced)
2 Cups Green Beans (chopped)
1 and 1/2 Cup Brown Rice
4 Cups Water
Sweet potatoes have a lot of nutrients such as Vitamin E, Iron, Potassium, Fiber, and Antioxidants. They can be used as a treat for your pup too with this easy-to-make recipe that they will certainly enjoy. You might even get tempted to try this snack out yourself. Made with only 3 simple ingredients, these homemade sweet potato chews are a great treat for dogs with diet issues and another benefit is that the snack is cooked to be a bit tough which will help is removing plaques from your dog's teeth while chewing. Here are the ingredients used where you can cook up a batch and save more time.
Ingredients:
1 large sweet potato
1 tbsp. Olive oil
Cinnamon (to taste)
Here's another savory recipe with a touch of healthy ingredients that your pup will surely love. Protein is essential in a pet dog's diet so the ground turkey is a good source. No worries, as you can replace the turkey with other options such as turkey, hard-boiled eggs, and salmon which are high sources of protein. Brown rice can also help in your dog's digestive problem as it contains fiber. Also, the veggies in the recipe should be squashed to make it good for your dog. You can check out the full video recipe here.
Ingredients:
3 cups Ground Turkey
4 cups of water
1 cup of brown rice
1 cup carrots, chopped or grated
1 cup pumpkin mashed
1 cup green beans, chopped finely
1 tbsp fish oil
Here is a nice and simple recipe for all sorts of dogs out there whether they are overweight, underweight, or suffering from an illness. This special turkey meatloaf recipe is a great way of showing your dog the importance of a well-balanced diet during the holiday season. Check out the full video recipe here.
Ingredients:
1 lb lean ground turkey
1 ½ cup oats
1 ½ grated carrots and apple mix
2 eggs
½ cup low fat cottage cheese
If you're looking for a safe seafood alternative, this particular dish will be loved by your pup. With the right amount of protein found in tuna and nutrients included in veggies, dogs will love this and while it wouldn't be counted as a regular for them, this can be a great option for the holiday season.
Ingredients
2 large potatoes, peeled and chopped
4 ounces of frozen peas
1 large can of tuna
2 cans of albacore tuna
2 large eggs, hardboiled and chopped
large handful of parsley, chopped and divided
Dogs love beef and this recipe involves a low-fat ground beef alternative mixed and mashed together with potatoes, carrots, and frozen peas to make it even healthier and enjoyable during Christmas Eve.
Ingredients
1 lb. Low-fat ground beef
1 large diced potato
2 Tbsp. coconut oil
½ cup frozen peas
1 diced carrot
Gravy used in human food is a big no-no for dogs as it is too salty and fatty which may cause illness. So we have here a great alternative with the dog food gravy.
Ingredients
13 ounce can dog food
1 oz water
1 tbsp water (to mix with cornstarch)
1 tbsp cornstarch
---
Not all dogs (especially small-sized ones) prefer a full meal during their supper. So here is also a list of the best treats or snack recipes you can easily make for your pet friend.
To continue the list, here are best treats or snack recipes you can easily make for your pet friend.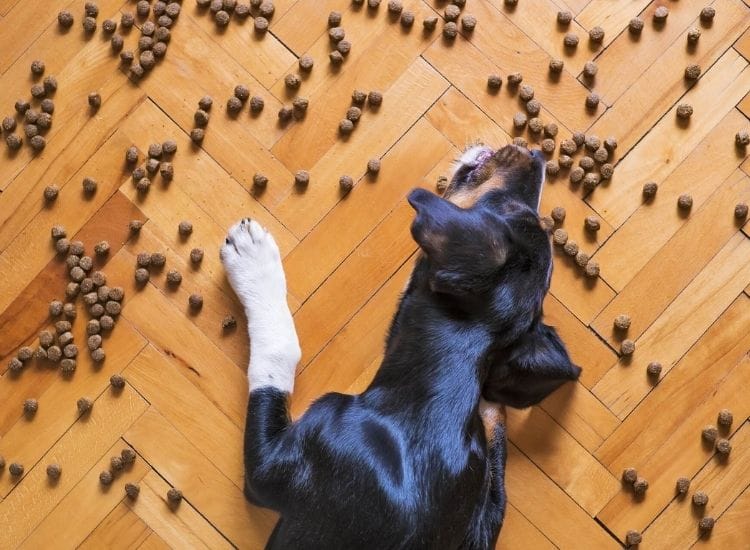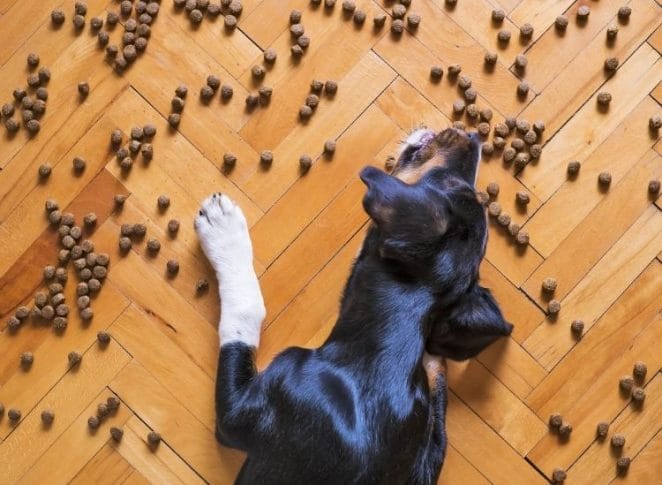 How about a sweet and nutty treat for your pup? Don't worry, this recipe doesn't include real nuts but they've used peanut butter as the main creamy ingredient for a soft treat.
Ingredients
3 slices of bacon, diced
1 egg
⅓ cup creamy natural peanut butter
1 tablespoon maple syrup (bacon + maple seemed like a good idea)
3 tablespoons water
½ cup soy flour
½ whole wheat pastry flour
½ cup wheat germ
Here's a fresh treat for your pup. Peppermint is safe for your dog to eat and is believed to be beneficial in treating stomach problems.
Ingredients:
3 cups whole wheat flour
1 cup of water
1 tsp molasses
2 Tbs peanut butter
2 Tbs olive oil
1 tsp peppermint extract
What not try this DIY dog treat which is highly nutritious and healthy with the veggies included. Plus, this is easy to make and your pup will definitely love these types of treats!
Ingredients:
1 cup pumpkin puree
¼ cup peanut butter
2 large eggs
½ cup old fashioned oats
3 cups whole wheat flour, or more, as needed
1 carrot, peeled and shredded
1 zucchini, shredded
1 cup baby spinach, chopped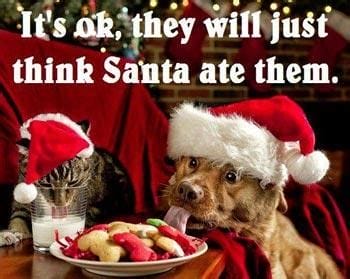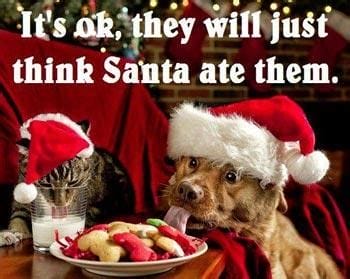 Sometimes we can't say no to ice cream during the cold weather. And our four-legged friends can enjoy a frozen treat too! Check out this 'cool' recipe which is safe as a treat for your lovely pet this Christmas!
Ingredients:
2 overripe bananas
1 cup Greek yogurt
½ cup peanut butter*
As said, these treats are low in purine so they are a better option for kidney stone prevention. Healthy treats are love!
Ingredients:
6 cups white rice flour
⅛ cup peanut oil
⅛ cup margarine, preferably safflower oil type
1 tablespoon brown sugar
2 oz carob, chips melted
1 cup of water
¼ cup molasses
½ cup non-fat dry powdered milk
Who would've thought that our pups can enjoy an apple mint-flavored treat? If only we can try these ourselves. Lol! These cute mint-flavored mini bones are made with applesauce, and, in addition to being tasty, the mint aids digestion and helps to control bad dog breath.
Ingredients
1½ cups whole wheat flour
1 cup unbleached all-purpose flour
½ cup old fashioned rolled oats
⅓ cup oat bran
2 tablespoons dry milk
1 ½ teaspoon dry baking yeast
2 tablespoons chopped spearmint leaves
½ cup applesauce
2 teaspoons green or red powdered food coloring or spinach powder (to get the color desired)
7/8 cup water
Lastly, these homemade dog treats made with pumpkin and peanut butter are easy to make and bake which is definitely be loved by your pup for a number of days.
Ingredients
2 ½ cups whole wheat flour
2 eggs
½ cup canned pumpkin
2 tbsp peanut butter
½ tsp salt
½ tsp cinnamon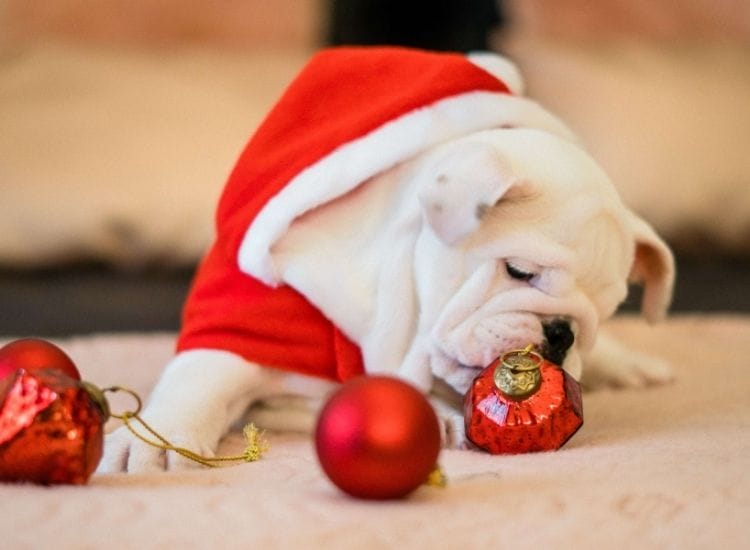 ---
It may be fun preparing food and all for your pup during Christmas Eve and Christmas Day, but no food is safe for dogs to eat. We must be careful of what we give to our pups considering that some human food can cause a stomach upset to our dogs. Not only can it cause critical illnesses, but it can also possibly lead to death.
Here is a list of what food to watch out for when giving treats to our adorable pups!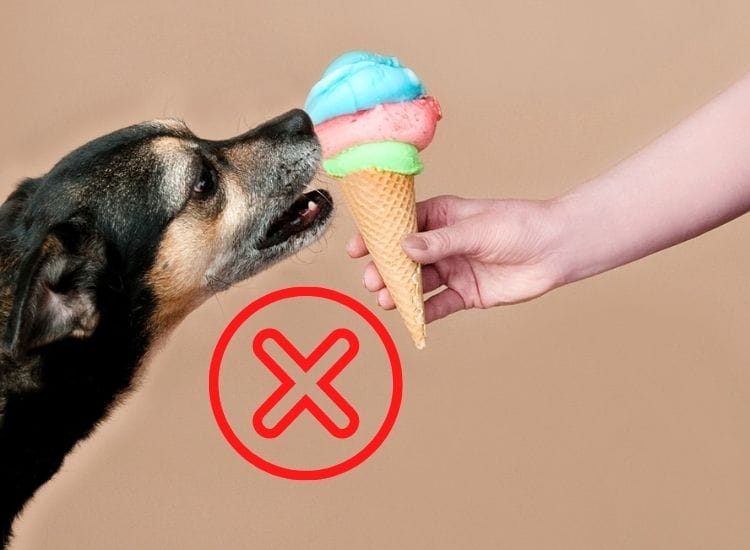 Chocolate
Yeast and uncooked dough
Human desserts and sweets
Chicken or turkey bones
Turkey or chicken skin
Gravy used for human food
Onions, garlic, and other bulb vegetables
Stuffing
Grapes, raisins, currants, sultanas
Mince pies, Christmas pudding, and fruit cake
Avocados
Nuts
Milk and dairy products
Mushrooms
Alcoholic or caffeine drink
So make your pup happy this Christmas season by preparing him a special meal or scrumptious treat made with love! It's beginning to look like Christmas indeed for the family, friends, and adorable pet dog.