Is your dog overweight? Do you worry about their diet and whether they are getting the right nutrients?
If so, you may want to consider switching to freeze-dried dog food. This type of food is starting to become increasingly popular in the UK, as more and more people realize the benefits it can offer their pets.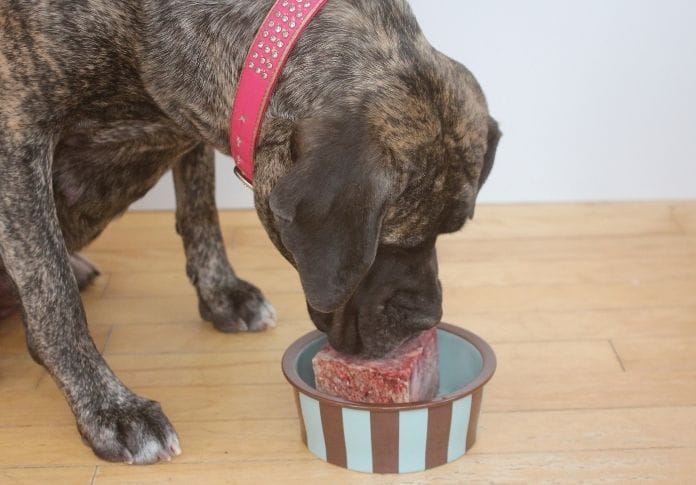 It's no secret that the UK has a problem with obesity in dogs. In fact, according to the PDSA (People's Dispensary for Sick Animals), almost 60% of British dogs are overweight or obese! This is why freeze-dried dog food can be such a great option for pet owners in the UK.
Zenoo has come up with an innovative line of freeze-dried dog food to avoid dogs from risks of illnesses from their ordinary diets. Let's get to know about how the company made this game-changing move towards a healthy puppy diet.
Website: https://myzenoo.com/
The hassle of a raw-fed diet
Over the last few years, there has been a significant shift in dog owners using raw diets for their canine companions. Although, the inconvenience of preparing meals has been time-consuming but also challenging for some pet parents.
The good news for dog owners who want to feed raw but don't want the extra hassle is that there is an alternative available.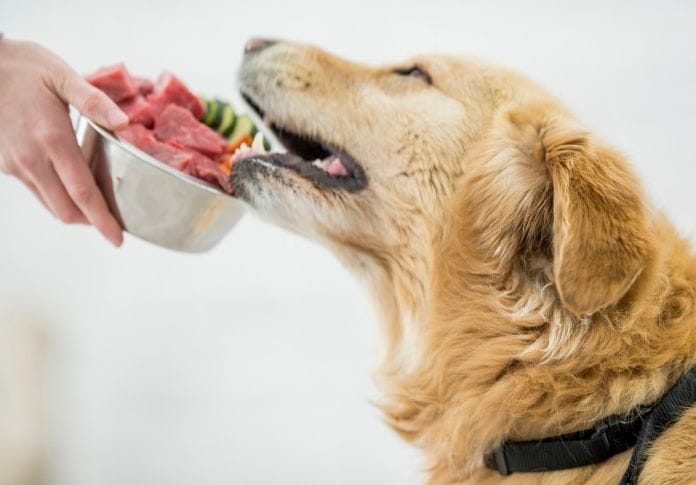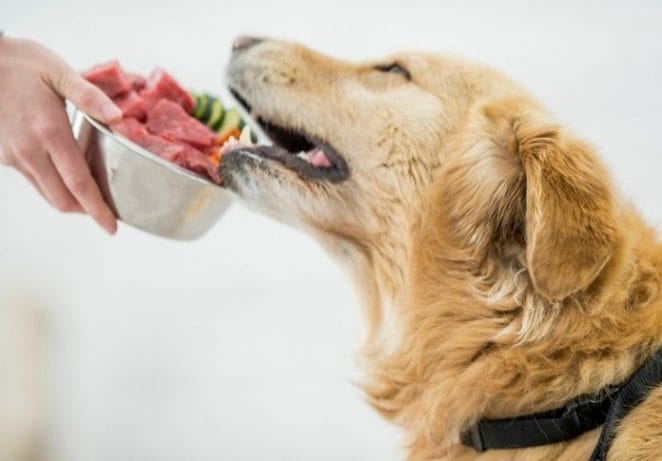 Zenoo is a company that introduces personalized RAW food & wellness product service for your pet's well-being. They deliver the most innovative dog food and share knowledge and support for the Zenoo community, uniting loving dog owners.
They have come up with innovative and healthy dog food using human-grade raw ingredients and advanced technology to lock in all the nutrients. Their freeze-dried preservation method is the most advanced food preparation which they borrowed from NASA. How cool is that?
The process doesn't involve any heat, so it locks in 99% of nutritional value and kills all the bad bacteria from raw meat.
How it all began for Zenoo
Zenoo was founded by Agota along with assistance from her chihuahua, Elly, who is also the company's CTO (Chief Tasting Officer).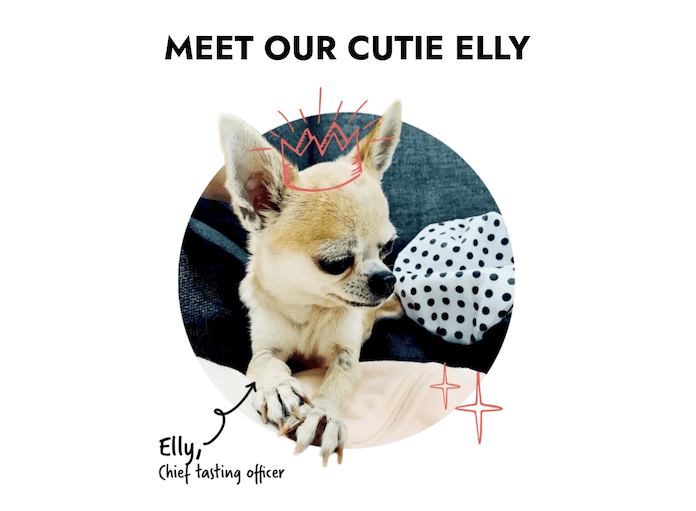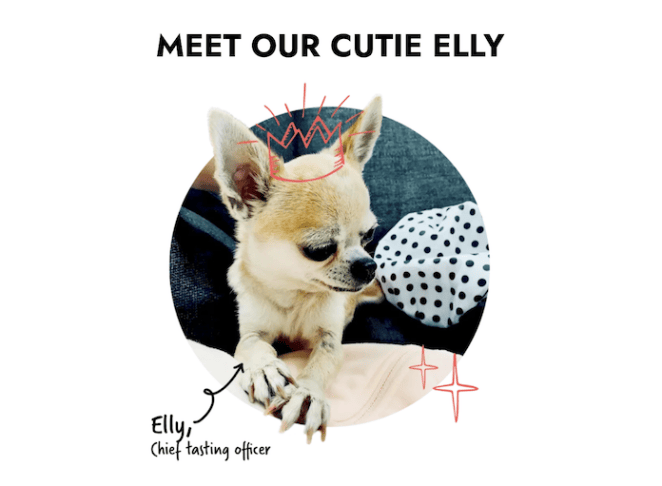 Unfortunately, Elly became painfully sick and Agota had to reach out to the top experts in pet nutrition and fully understand the impact a specific diet can have on a dog's health.
Agota's Zenoo journey began when she sought a clean way to feed her Chihuahua and help other dog owners find healthy, balanced, and complete dog food.
Having switched to a raw diet, Elly recovered within six months.
The convenience of Zenoo dog food
The simplicity of Zenoo allows dog owners to feed their pets without having to worry about preparing meals.
Zenoo's website claims that it uses only 100 percent human-grade, raw meat to complement high-quality fruit and veggies to encourage a healthy lifestyle for your dog.
Zenoo does not include cheap meat trimmings or by-product meats. Their bags are tightly sealed to keep your dog's food fresh. Something similar to NASA's packed food meals as mentioned earlier.
They employ the most up-to-date and proven techniques developed by organizations such as KetoPet Sanctuary. They also provide detailed feeding guidelines based upon the recipes your order and your dog's activity level.
Human-grade Ingredients
What ingredients does Zenoo include in their products? Let's take a look at the recipes and their ingredients.
Natural Freeze-Dried Raw Chicken Recipe – Chicken thigh meat 64.6%, chicken heart 12.78%, chicken neck bone 6.38%, carrots 5%, dark cabbage 5%, chicken liver 4.1%, hemp oil 1.5%. ground ginger 0.14%, kelp powder 0.1%, wheat grass 0.4%.
Natural Freeze-Dried Raw Turkey Recipe – Turkey breast meat 64.6%, turkey heart 12.78%, turkey neck bone 6.38%, carrots 5%, blue cabbage 5%, turkey liver 4.1%, help oil 1.5%, wheat grass 0.4%, ground ginger 0.14%, kelp powder 0.1%.
Natural Freeze-Dried Raw Beef Recipe – Beef meat 56%, beef lungs 15%, ground bones 8%, beef heart 5%, beef liver 5%, carrots 4%, dark cabbage 3%, spinach 2%, hemp oil 1.5%, turmeric powder 0.14%.
Natural Freeze-Dried Raw Pork Recipe – Lean pork meat 59.5%, pork liver 17.7%, pork heart 6.9%, cabbage 6.9%, blueberries 6.9%, bonemeal 1.6%, kelp powder 0.5%.
The natural ingredients help improve a dog's digestion and strengthen the immune system. Aside from that, the high protein included increases muscle mass and energy to keep your dog active throughout the day.
Each of the Zenoo's products are balanced for optimal health with specific instructions for all dog breeds and life stages.
Meal Preparation & Storage
Dogs can get all of their nutrition from an extremely simple diet that requires little effort on an owner's part.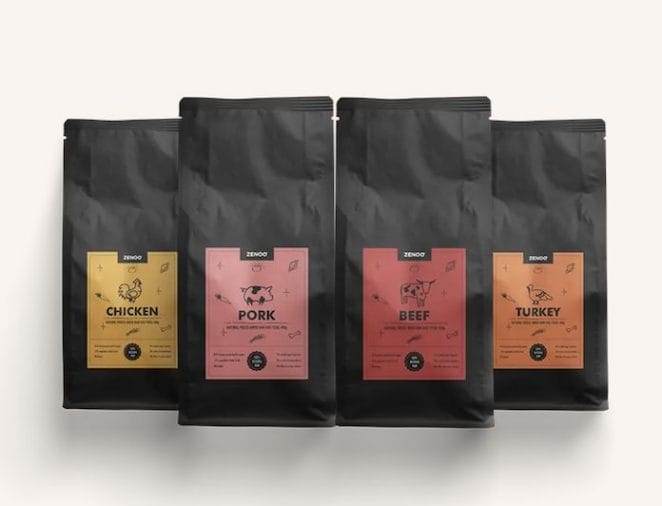 A scooper and feeding instructions are included in the welcome package, making it simple to give your dog their balanced and complete meal.
As mentioned earlier, Zenoo's bag is resealable so the food stays fresh. Unlike other fresh dog food brands, you won't have to worry about putting it in your freezer.
Price And Delivery
You can order Zenoo's freeze-dried dog food directly on their website.
When you order the goods, they prepare your order, and their couriers and shipping partners carry the package safely to your and your pets' home.
A 400g bag (which is the equivalent of 1.6kg fresh raw food on their website) costs £15.92 with a four-week delivery schedule. For those living in Europe, their freeze-dried raw food costs €18.85 for a 400g bag.
Zenoo offers a 30-day money-back guarantee, you can cancel your subscription at any time and they provide easy returns. For the full terms and conditions, check their website's FAQs.
You'll receive your food pack, a raw feeding guide, a measuring cup, and Zeolite supplements to ensure a smooth transition to raw. if you're ordering for the first time.
Say bye to unhealthy dog food once and for all when you place your purchase!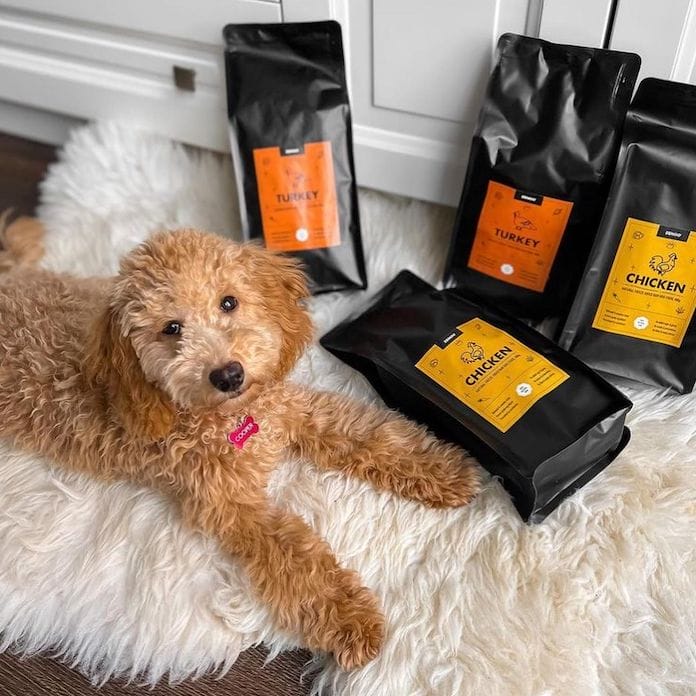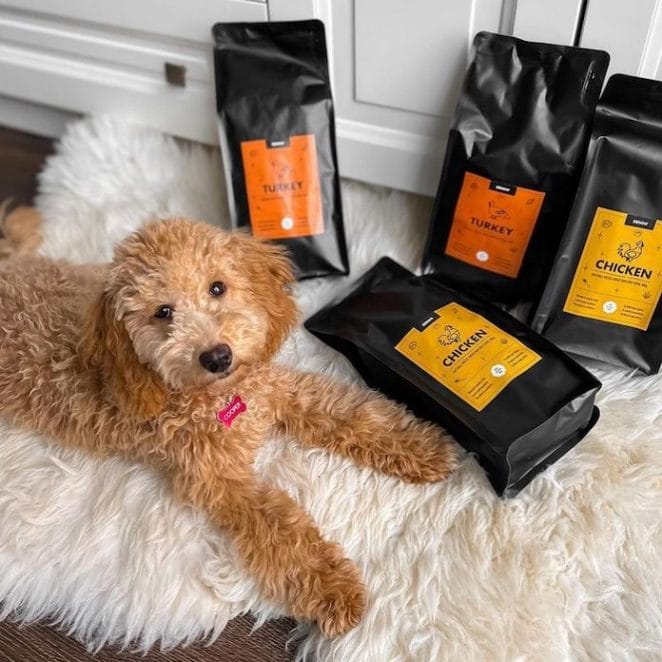 Feedback and Reviews
There have been numerous positive reviews in Trustpilot and it seems that freeze-dried raw dog food can help give you peace of mind in terms of your puppy's diet.
"My dog really feels the difference" – Donatas Ranonis
My dog really feels the difference! She is energetic and excited after switching to Zenoo. I CANT believe how you can discover and develope such an excellent product in such saturated niche…
"Healthy diet made easy…" – Ailbhe Fitzpatrick
My Dog Splat loved the food straight away. He's nearly 9 and I want him to live a healthy, happy life. I learned the hard way that kibble has no nutritional value and actually causes harm. It's like eating a McDonald's every day (Junk food)
Splat runs to the kitchen when he hears me clicking the kettle on to warm the water for his food. Even my cats are eating it and I know Zenoo is giving my pets the best nutritional value and it's extremely tasty!
What is next for Zenoo?
Zenoo's progress continues to show no signs of slowing down. The company's team was able to bootstrap the business from the start, gaining a large number of devoted subscribers because of the quality of the food.
Their food is so good that 78% of pet parents recorded fewer vet visits due to improved health when feeding Zenoo.
---
Zenoo'S freeze-dried dog food may be purchased through a monthly subscription plan at a fixed price, and the meals will be sent right to your home every month.