Do you own a paint horse and want to give her/him a really special name inspired by her/his coat color? You came to the right place.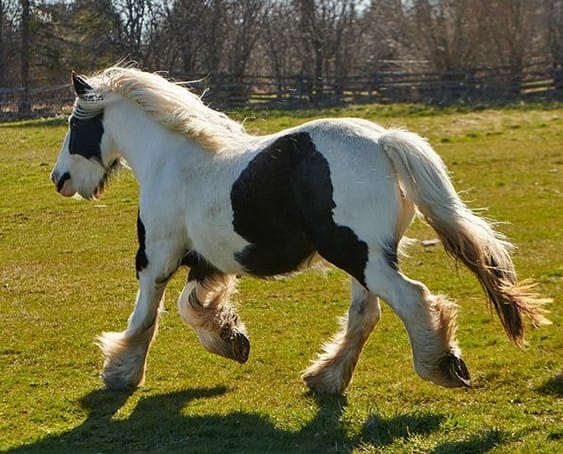 Ashkii (boy)
Mighty Miss
Rosie
Milky Way
Yas (snow)
Slow Peril
Starry Night
Painted Lasan
Montie
Penguin
Amelio
Yellow Mount
Black Pearl
Acoma
Innocence
Yosemite
Keres
Chex
Asha (hope)
Isha
Thompson
Jackson
Ice Princess
Crazy Jack
Ebony
Elina (intelligent)
Wakanda
Kansa
Thunderbird
Taos
Valerie
Ace of Spades
Glow
Domino
Rapid Danger
Mai (bright flower)
Viho (chief)
Bindy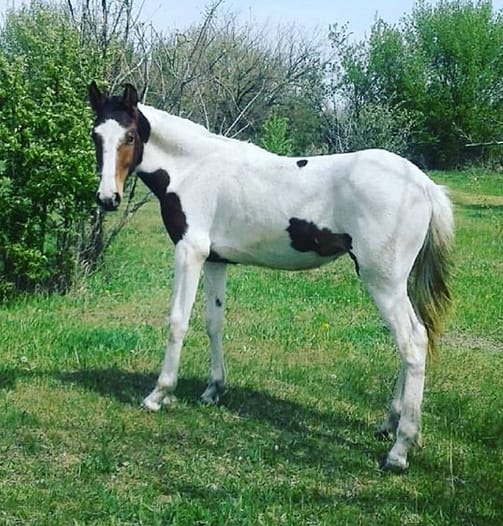 Chameli (flower)
Marshmallow
Splashed Lasan
Kamanchee
Crystal
Mildred
Ivory
Hiamovi (whirlwind)
Niall
Hopi
Delta
Bella
Awee (baby)
Black Beauty
Doli (which in Navajo means blue bird)
Illusion
Jack Frost
Painted Joe
Lina (life)
Slow Danger
Zuni
Wanderer
Lona (beautiful)
Skippetta
Nandita (happy)
Camachi
We also have a list of other names for a pure white horse with over 250 inspiring ideas for naming your white horse.