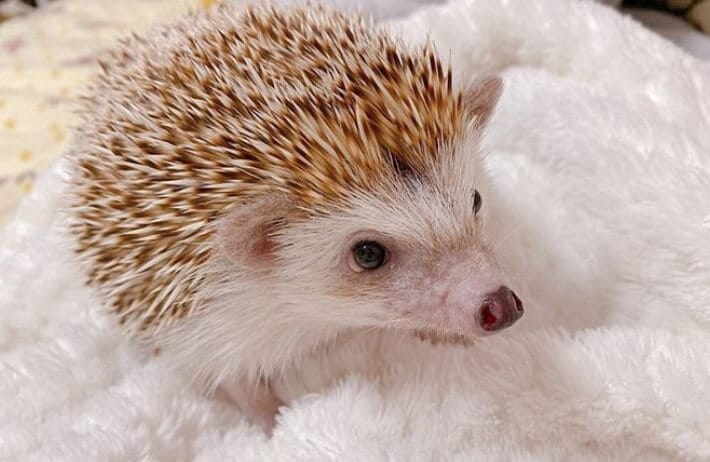 Hedgehogs are adorable and quiet creatures – let alone their heavy breathing noises somewhat of a snuffling sound. When excited or upset, they huff and puff and will also grunt. They don't have a long lifespan just three to five years. In some parts of the United States, it's illegal to own a hedgehog. They are so cute, tiny creatures that you would love to have them.
Naming Your Hedgehog
You own a pet and now this is your responsibility to name it. A hedgehog needs a name as sharp and cool as he is. The one factor that should be considered when thinking of hedgehog`s name is his spiky look. Which distinguishes it from other animals.
The color of a hedgehog may help you think of a better name. Maybe his personality will help you get a name.
Now you need a little motivation to look for better names.
Top 260+ Names for Your Hedgehog
Male Hedgehog Names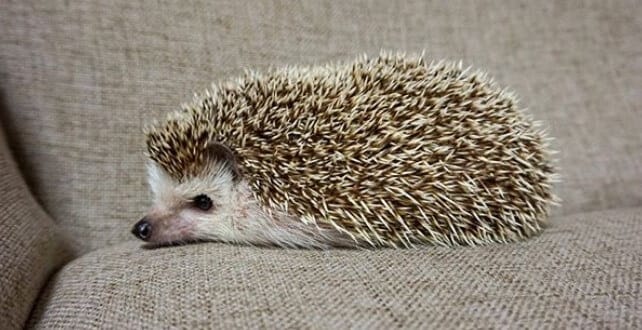 Snoopy
Casper
Hutch
Rudy
Logan
Merlin
Barclay
Ozzie
Junior
Hugh
Ed
Sid
Mylo
Max
Tibbs
Patrick
Paulie
Redford
Obie
Moby
Eddie
Zeke
Earl
Fritz
Griff
Barney
Romeo
Mario
Luke
Boba
Oscar
Jasper
Mickey
Franky
Chandler
Ace
Bodie
Kingston
Marv
Bruno
Saul
Bart
Walt
Chip
Theo
Ralph
Linus
Nico
Joe
Marti
Ernie
Sebastian
Alvin
Felix
Scully
Pip
Buck
Mike
Tex
Doc
Archie
Luka
Check the full list of male hedgehog names.
Female Hedgehog Names
Mitzi
Duchess
Heather
Jane
Peaches
Paula
Delilaha
Annie
Kassie
Daphne
Persia
Juliet
Gretta
Suzie
Sofy
Amy
Brandy
Mabel
Paisley
Birdie
Ann
Margot
Peggy
Buffy
Ashley
Maddie
Kirra
Lottie
Lavender
Faith
Mira
Riley
Diva
Rosie
Amber
Gracie
Willow
Gabby
Mischa
Penny
Harriet
Sonia
Dawn
Belle
Diamond
Ramona
Bella
Candy
Gem
May
Harley
Iris
Madonna
Faye
Nina
Lucy
Check the full list of female hedgehog names
Famous Hedgehog Names
Nutty
Skipper
Meadow
Tallulah
Trix
Panda
Dizzy
Monkey
Stubby
Fang
Wednesday
Waffles
Noodle
Zero
Lupin
Pudding
Sweetpea
Toffee
Roxie
Bristly
Zorro
Skip
Koby
Teacup
Cactus
Booboo
Spike
Skippy
Popples
Elton
Scout
Peachy
Buttercup
Pie
Vegas
Pickles
Manny
Taco
Button
Spiky
Strawberry
Tink
Zeppelin
Whiskers
Sonic
Potato
Tulip
Toast
Kit
Check the full list of famous hedgehog names.
Unique Hedgehog Names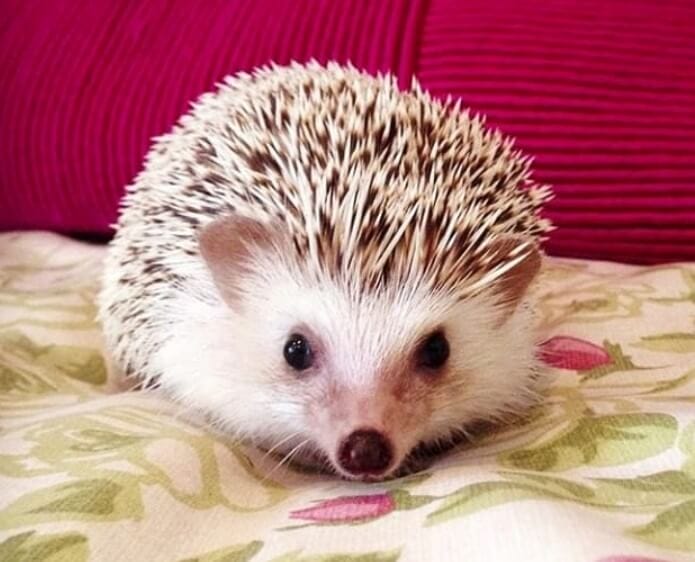 Crookshanks
Domino
Nibbles
Malibu
Marshmallow
Bumper
Scuttle
Pat
Pine Cone
Tortoise
Scrooge
Foxy
Pokeahontas
Midori
Walnut
Spock
Snuggles
Tatertot
Cricket
Padfoot
Sunflower
Biscuit
Jinx
Quilliam
Dumpling
Elwood
Pistachio
Mooshie
Prickles
Mulder
Bruiser
Blueberry
Pouches
Poppy
Cottontail
Mulligan
Peanut
Midnight
Reece
Coda
Tonks
Funny Hedgehog Names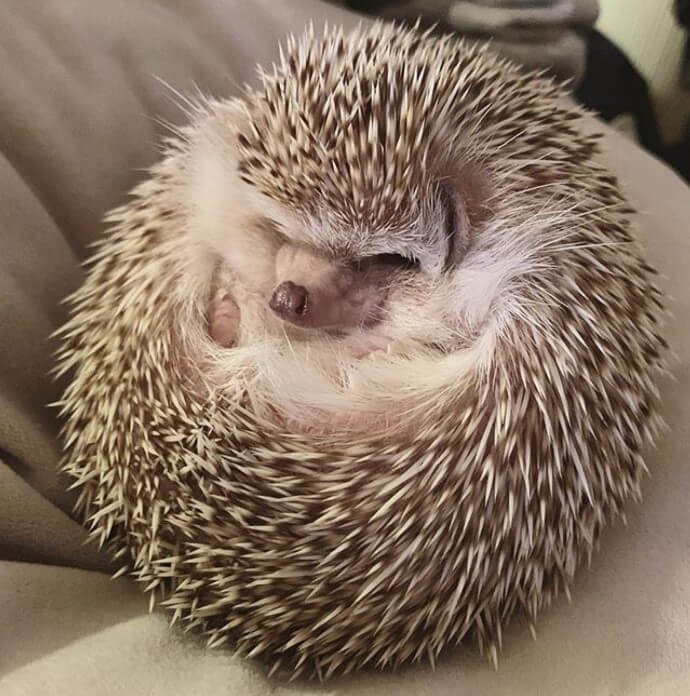 Hopper
Chestnut
Yoshi
Scamper
Russell
Twiddledee
Woody
Bear Hug
Miles
Inky
Twiddledum
Zeus
Patrick
Dash
Grizzly
Butterfingers
Gizmo
Bruno
Check the full list of funny hedgehog names.
Cool Hedgehog Names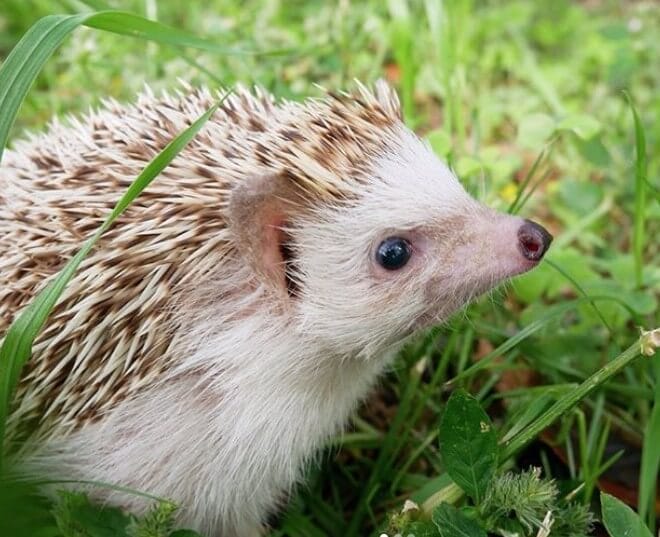 Skeeter
Bing
Mozart
Baby
Pinball
Pooh
Curly-Q
Pin
Paris
Cotton
Picasso
Chaucer
Porky
Yona
Olive
Fido
Skyler
Rufus
Cherry
Buttons
Stitch
McFlurry
Moody
Scabbers
Turbo
Kiwi
Lefty
Bully
Bagel
Flower
Hershey
Hamlet
Urchin
Star
Shadow
Snuffle
Burrito
Laguna
Guinness
Punk
Zig Zag
Jazz/Jazzy
Shaggy
Hedgehogs: A Brief Overview
Hedgehogs are undoubtedly cute. If you want a pet that will reward you with the sheer fulfillment of caring for something or someone, endless turds to manage, the most delightful yawns of all time, and 24/7 grumpiness, and then consider yourself having a hedgehog. African pygmy is the most common domesticated hedgehog among the 15 different species. They may appear to be little, but they can actually run-up to an impressive six feet per second.
Hedgehogs are nocturnal and it's important to respect that, and not force them to be active during the day. Their eyes are subtle yet sensitive, so keep the lights dim or use red light bulbs for the better good. Hedgehogs love to run and will need a wheel in their cage. Hedgehogs use their wheels as litter boxes and they have to be cleaned often. Hedgehogs are happiest when their damp twitching nose finds a new and fascinating smell.
Fun Things About Hedgehogs
You have a hedgehog that you really love, but we still doubt if you knew the following things about this cute creature.
Each hedgehog has around 5,000 spines each of which lasts about a year.
Hedgehogs are not affected by adder venom.
The first hedgehog was domesticated in 4 B.C.
Hedgehogs are lactose intolerant.
They love to dance.
A hedgehog can live in many different habitats, from desert to forest and beyond.
They weigh from 155 to 1,584 grams (5 to 56 ounces), depending on species.
Hedgehogs can be white or light brown to black, with several shades found in bands along with their quills.
Never mistake hedgehogs like other mammals with fur or hair that is somewhat flexible and soft. Because a hedgehog's back is full of modified hairs or a thick layer of spikes – also called as quills. These quills are made up of the same stuff as that of our nails known as keratin.
If you prefer the visual experience we hand selected our favorites from this list in this video.