Looking for the best blue chicken names? You've come to the right place!
In this blog post, we will list over 130 names for blue chickens.
Most blue chickens are called the Delaware Blue Hen. The rare breed is a blue strain of American gamecock. It was adopted on April 14, 1939, as the state bird of Delaware. It is one of three U.S. state birds that is not a species native to the United States.
Whether you are a farmer looking to name your new flock of blue chickens, or you are just looking for some inspiration, we have got you covered! So without further ado, let's get started!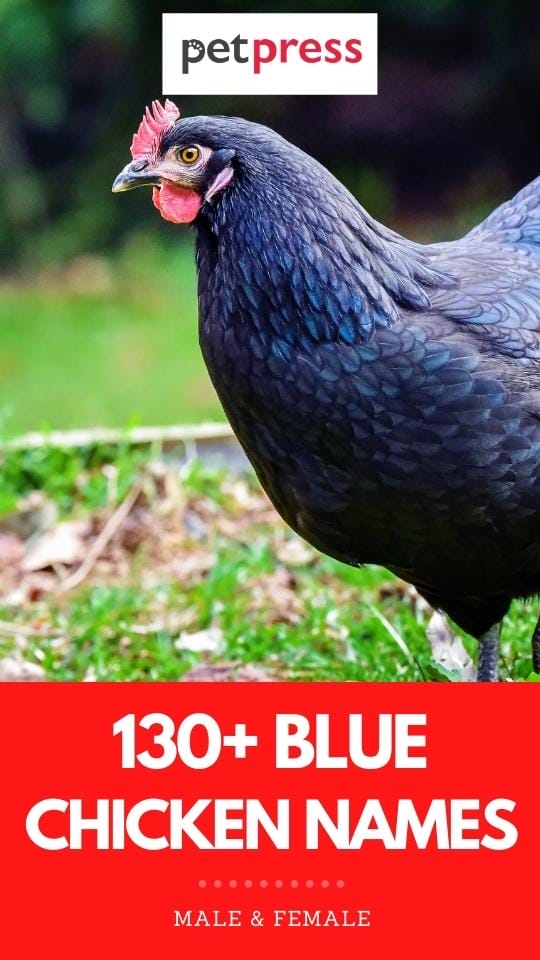 Here are the best blue chicken names which include male and female name ideas!
Male Blue Chicken Names
Crystal
Blu
Jack
River
Coolblue
Bloo
Indigo
Rocket
Azura
Frostflight
Berry
Teal
Jasmine
BluBerry
Pipsqueak
Azure
Jaylin
Jay
Aqua
Razz
Shiningfeather
Bluestar
Cobalt
Blue
Kai
Rain
Jonas
Juggy
Midnight
Jet
Jazz
Lollipop
Star
Frostfeather
Birdflight
Drizzle
Bluefire
Kipper
Scooter
Waterwing
Royal
Sky
Skye
Celeste
Falcon
Ocean
Chad
Female Blue Chicken Names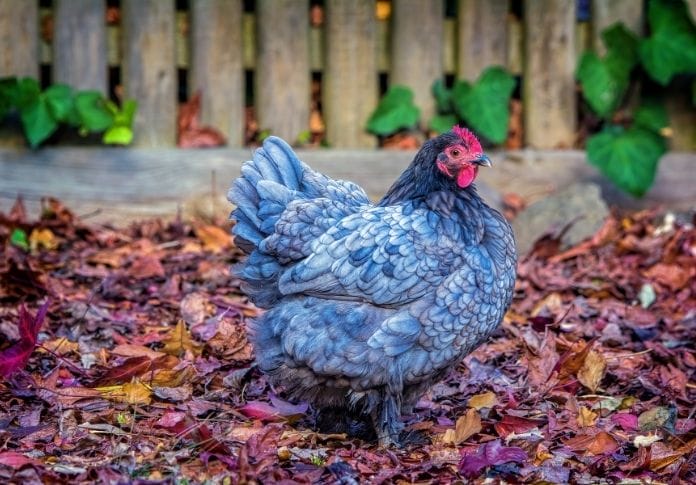 Mini
Faby
Gigi
Caroline
Becky
Bonita
Candy
Sugar
Maryse
Ruby
Queen
Chloe
Gracy
Marlin
Sassy
Cherry
Audy
Cardy
Symphony
Lilly
Roma
Iva
Maggie
Blueberry
Riley
Fiona
Siri
Dorothy
Melody
Alisha
Molly
Roxie
Isabella
Lacey
Cleo
Joey
Angie
Ridley
Lilian
Darling
Dora
Tiki
Coco
Mia
Dahlia
Diana
Luna
Lucy
Indy
River
Funny Blue Chicken Names
Pikachu
Lychee
J Lo
Giggsy
Billy
Bam boo
Nibbles
Spock
Hobnob
Teepee
Button
Chick Jagger
Pipsqueak
Pika-boo
Dikkie
Piggy
Yakky
Hubba-Bubba
Pebble
Hooty
Crackers
Zizzi
Alfie
Meryl Cheep
Bougie
Kanye
Penny
Joey
Poopy
Mr. Bean
Yoda
Hugsy
Uncle Frank
Shrek
Blue chickens are majestic creatures and they deserve an equally majestic name.
We've provided a comprehensive list of over 130 blue chicken names for you to choose from, but if you need more chicken name ideas, be sure to check out our list of red chicken names.
So, what is your favorite blue chicken name? Let us know in the comments below!