Looking for old lady names for your hen? You've come to the right place!
In this blog post, we will list over 150 old lady names that you can use for your chicken. Not only that, but we have also included some old man names for a rooster.
Whether you are looking for a name that is funny, cute, or unique, we have you covered. So without further ado, let's get started!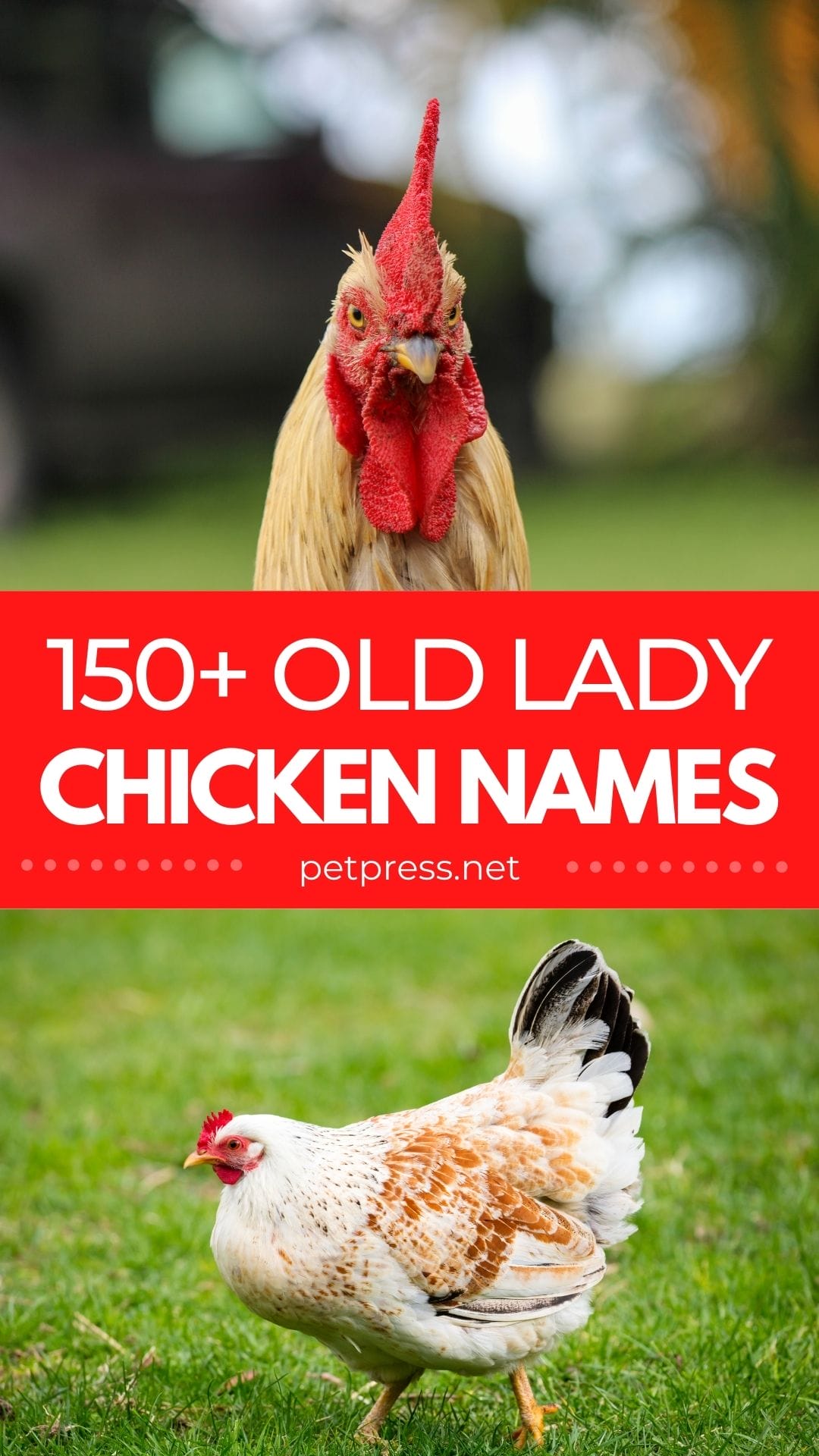 Here are the best old lady chicken names and old man chicken names you could use for naming your chickens.
Old Lady Chicken Names For Hens
Maggie
Margaret
Nora
Dora
Mary
Cordelia
Maisie
Edith
Bessie
Winifred
Rosalie
Elsie
Vivian
Flora
Elspeth
Ethel
Emily
Lena
Myrtle
Audra
Amelia
Ivy
Zola
Ginger
Rose
Hattie
Harriet
Audrey
Nomi
Vera
Matilda
Odette
Agnes
Lillian
Millicent
Eva
Blanche
Ada
Alice
Nellie
Pearl
Martha
Millie
Dinah
Violet
Gretchen
Beatrice
Ava
Esme
Camille
Emmeline
Cicely
Harriet
Mabel
Alma
Dorothea
Cora
Irene
Greta
Olive
Doris
Evelyn
Nell
Florence
Iris
Dorothy
Lilith
Evie
Rosaline
Meredith
May
Elise
Old Man Chicken Names For Roosters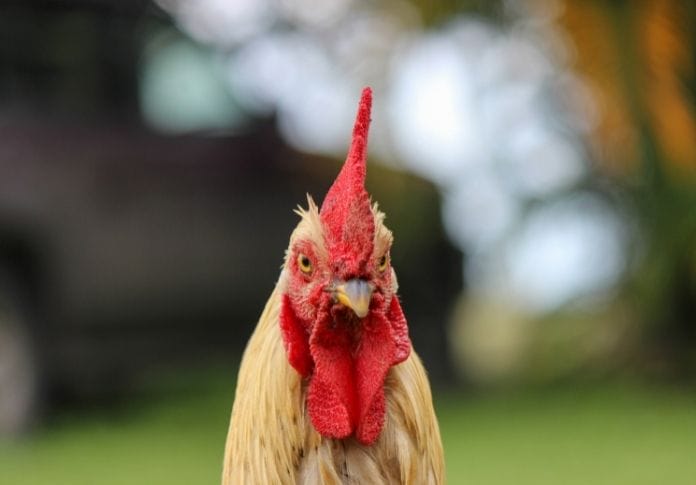 Horace
Reginald
Barney
Stanley
Terrance
Edward
Laurence
Jack
Archibald
Vincent
Elmer
Chester
Oliver
Kenneth
Ernest
Alfred
Reggie
Clifford
Harold
Ted
Cecil
Amos
Albert
Alfie
Henry
Lloyd
Victor
Jarvis
Ralph
Otis
Patrick
Oscar
Freddie
Percy
Eric
Conrad
Louis
Abraham
Charlie
Benedict
Thomas
Edwin
Arthur
Winston
Walter
Archie
Ezra
Edgar
George
Frederick
Wallace
Frank
Bruce
Charles
Old Lady Chicken Names and Meanings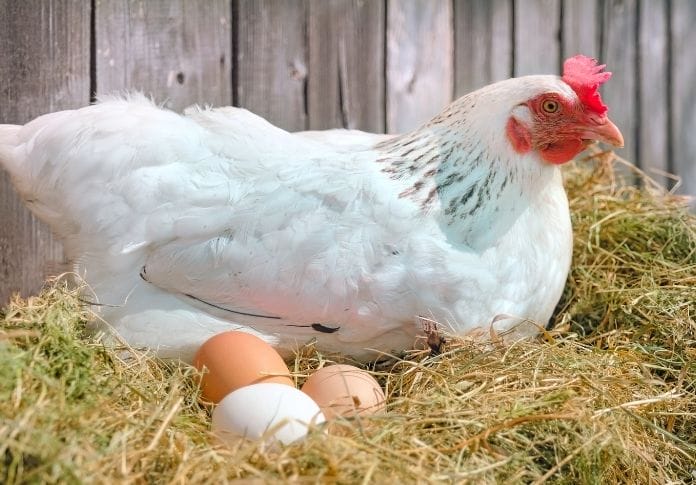 | | |
| --- | --- |
| Alma | |
| Edith | Blessed |
| Edna | |
| Alice | Noble |
| Agnes | Pure, holy |
| Millicent | Strong |
| Dorothea | Gift of god |
| Evelyn | Life |
| Sylvia | Forest |
| Cornelia | Horn |
| Mabel | Lovable, kind |
| Esther | Star |
| Dorothy | God's Gift |
| Nellie | Sunray, horn |
| Eleanor | |
| Helen | Light, bright |
| Clara | |
| Agatha | Virtuous, good |
| Lavinia | Purity |
| Louise | Warrior |
| Iris | Rainbow |
| Sadie | Princess |
| Pearl | |
| Winifred | Holy, blessed |
| Bertha | Bright one |
| Ursula | Little bear |
| Martha | Lady |
Celebrity Names for Chickens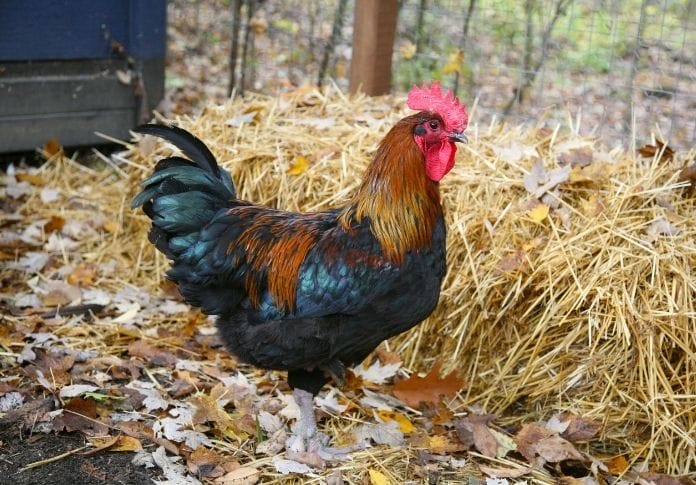 Julie Andrews
Jane Fonda
Darlene Hard
Gloria Steinem
Loretta Lynn
Tina Turner
Maggie Smith
Mary Mills
Shirley MacLaine
Nancy Pelosi
Louise Fletcher
Raquel Welch
Rita Moreno
So there you have it, a comprehensive list of old lady chicken names to help you choose the perfect name for your feathered friend. We also have a list of famous chicken names if you'd like something more trendy.
Whether you're looking for something sweet and grandmotherly or quirky and unique, we've got you covered. And remember, when in doubt, go with Gladys.