If you're like me, you love spending time on the internet looking at dumb lists. And what could be better than a list of dumb chicken names? Over 120 of them!
These are some of the most ridiculous names for chickens that I have ever seen. Some of them are so dumb that I can't even believe that anyone came up with them.
But, yes, they are real. So you're looking to name your new chick with a hilarious name, here is our list of dumb chicken names!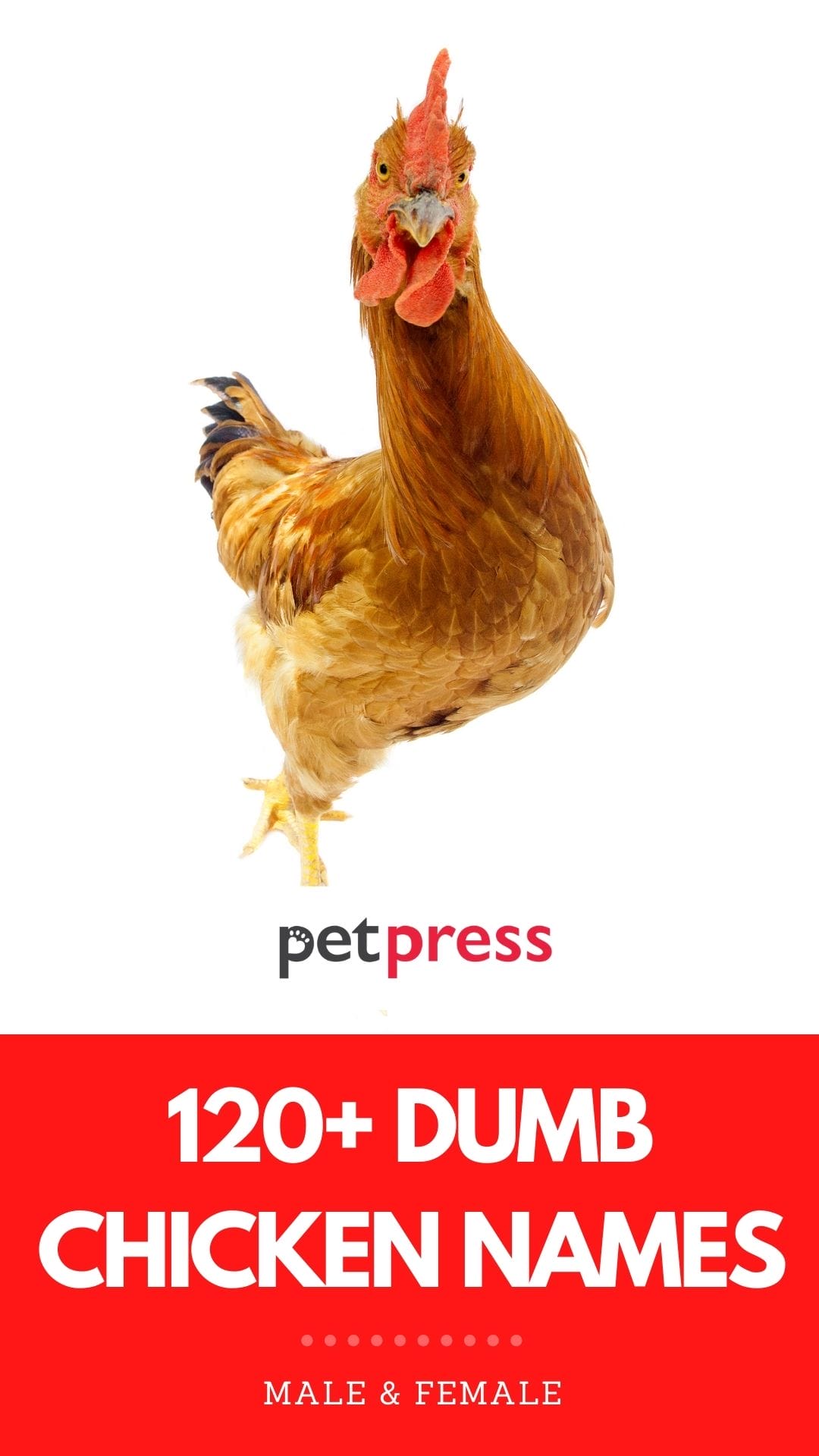 Dumbest Chicken Names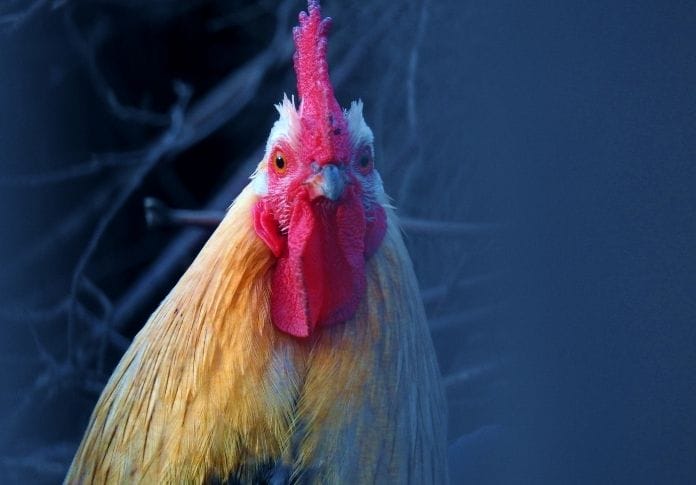 Anderson Coop-er
Liam Hensworth
Mary Poopins
BBQ
Jeremy Cluckson
General Tso
Yolko Ono
Meryl Cheep
Peri-peri
Attila the Hen
David Beekham
Oprah Henfrey
Chicken
Chick Fillet
Lindsey LoHen
Roo Paul
Jubilee
Attila the Hen
Hennifer Lopez
Henneth Paltrow
Kabob
Grace Shelley
Gary Layer
Eggatha Christie
Wyatt Chirp
Sophia Lor-hen
Laur-hen Bwock-all
Cluck Kent
Sal Monella
KFC
Clucky Cheese
Chickovsky
Tyrannosaurus Pecks
Margaret Hatcher
Eggs Benedict
Eggwina
Princess Layer
Cluck Norris
Big Bird
Cockadoodledoo
Hilary Fluff
Pocahontas
Curry
Clucker
Kiev
Colonel Sanders
Drumstick
Elvis
Birdzilla
Roast
Eggsorcist
Schnitzel
Roger Poultry
Russell Crowe
Dixie Chick
Burrito
Tikka
Gregory Peck
Chickira
Waddles
Albert Eggstein
Hen Solo
Rooster Cogburn
Bird Lancaster
Dumb Female Chicken Names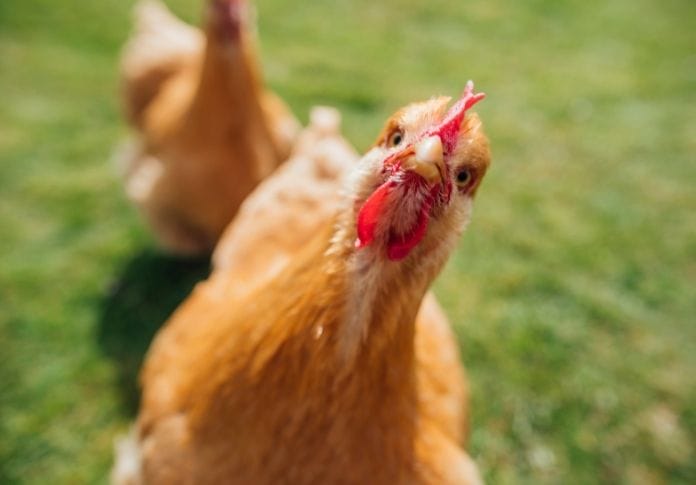 Chickadee
Barbie Q
Psycho Sally
Peep Show
Eggmaker
Wander Woman
Petty Petunia
Mother Clucker
Weird Wanda
Stella the Unstable
Lost Lucy
Lay-Ze
Catnip
Dumb Male Chicken Names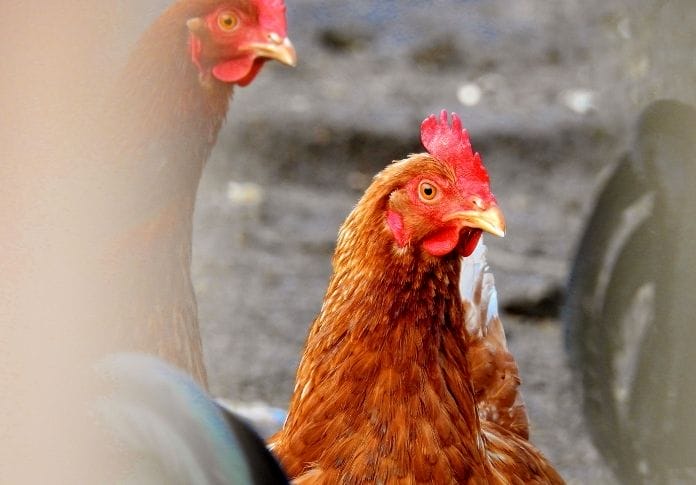 Goose
Colonel Sanders
Free Range
Noise Machine
Shelldon
Benedict
Wheres Waldo
Dirty Duck
Cordon Bleu
Peeping Tom
Road Runner
Bock
Gobbler
Cosmic Clucker
Nincompoop
Eggo
Eggbert
Alarm Clock
Dumb Food Chicken Names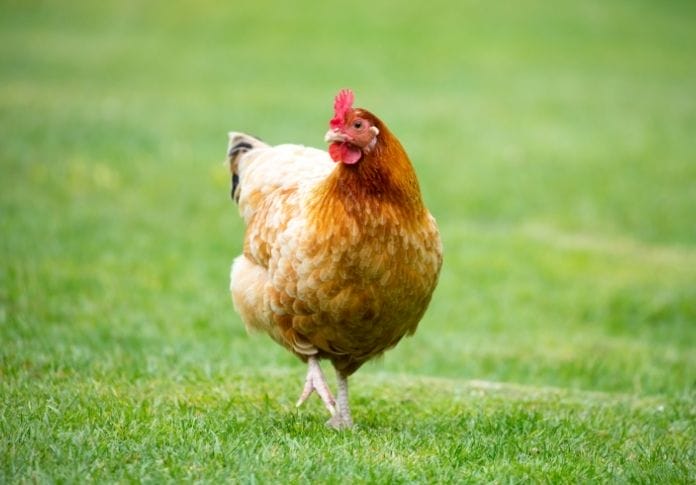 Sal Monella
Soft Boiled
Schnitzel
Omelet
Kabob
Hollandaise
Boneless
Drumstick
Foi Gras
Piccata
Nugget
Wings
Frittata
Yolk
Roast
Burrito
Dumpling
Cutlet
Beans
Quiche
Scrambled
Barbie-Q
Chex
Chick-Fil-A
Sesame
Noodle
Pollo
Taco
In the end, it's all about giving your chicken a name that will make them stand out from the rest.
With over 120 dumb names for chickens to choose from, you're sure to find one that perfectly represents your rooster or hen. Otherwise, we also have a list of funny chicken names if you need more ideas.
So what are you waiting for? Get naming!