Male sheep, also called "rams", are generally aggressive animals, especially during the breeding season. They can actually cause serious injuries if they are abused but we wouldn't want that to happen, of course! So we've compiled the best boy sheep names for you to consider if you have a male sheep roaming around your farm.
View our list of the best boy sheep names that you should consider for naming your pet!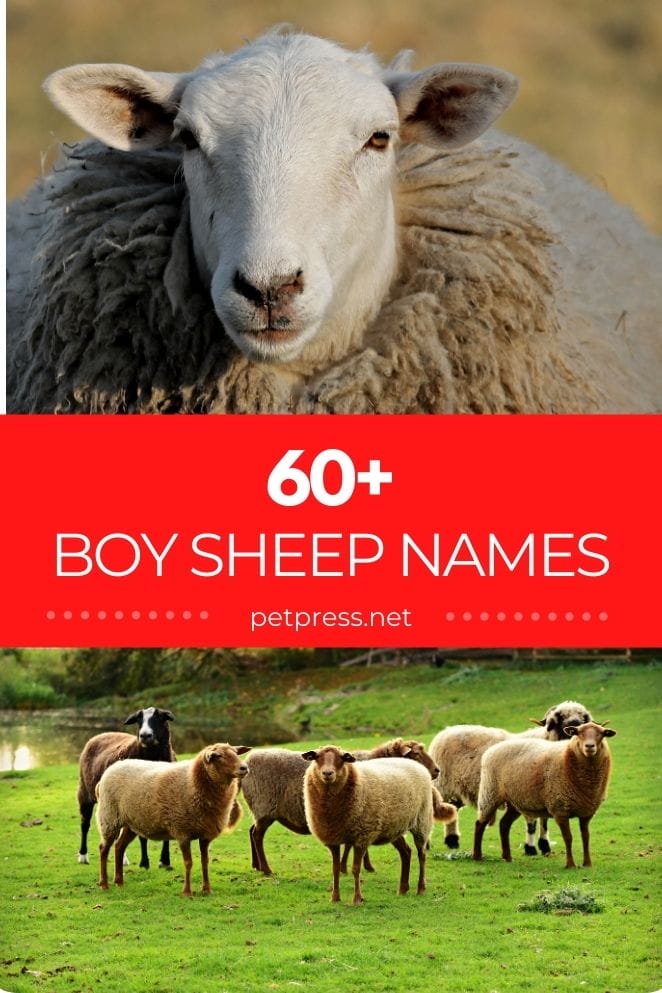 Best Names For A Male Sheep
Duncan
Prince
Douglas
Rambo
Lambert
Santiago
Russel
Norman
Diablo
Eddie
Wilson
Luke
Ferdinand
Dutch
Clark
Sherlock
Jasper
Owen
Frank
Dirk
Howard
Max
Huck
Shep
Cooper
Noah
Ramsay
Jedburgh (Jed)
Washington
Lancelot
Jack
Felix
Jerry
Friday
Grover
Tom
Barney
Oliver
Raymond
King
Sherman
Quintin
Lewis
Casper
Harvey
Walter
Seamus
Rolph
Harold
Wallace
Buddy
Macintosh
David
Dougal
Goliath
Linus
Zeus
Royce
Elmo
Roger
Shrek
Lloyd
Lars
Kurt
Lamby
Stanley
If you're looking for name ideas for a female sheep, then don't worry, we also have a list of over 150 girl sheep names that you should consider in naming your female pet!