Interesting fact: Sheep are really smart and highly social animals that like to stay in a flock. They also have a great memory span and can remember other sheep's faces for up to 2 years! So if you're considering getting a pet sheep, or growing your flock, then you should name give them the best sheep names to remember. Here are 300 popular sheep name suggestions to consider for your new fluffy friend! We have cute, famous, and even black sheep names stored for you.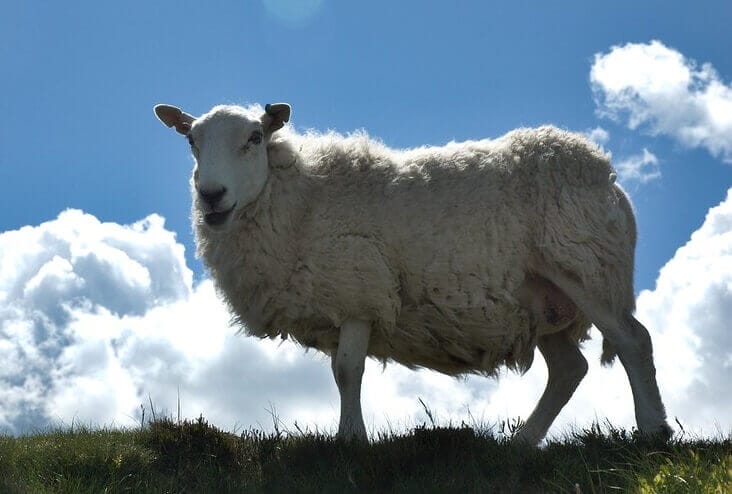 Male Sheep Names
Norman
Cooper
Seamus
Ferdinand
Duncan
David
Max
Raymond
Lloyd
Dirk
Luke
Roger
Grover
Lancelot
Douglas
Goliath
Rolph
Zeus
Lars
Howard
Dougal
Jerry
Casper
Elmo
Harvey
Shep
Felix
Diablo
Shrek
Prince
Lamby
Friday
Oliver
Linus
Noah
Tom
Russel
Huck
Owen
Jack
Wilson
Clark
Dutch
Sherlock
Jedburgh (Jed)
Sherman
Lambert
Frank
Barney
Stanley
Buddy
Quintin
Wallace
Jasper
Walter
Rambo
Harold
Ramsay
Santiago
Washington
Lewis
King
Kurt
Macintosh
Eddie
Royce
These ideas are just some of the best ones from our list of over 60 boy sheep names.
Female Sheep Names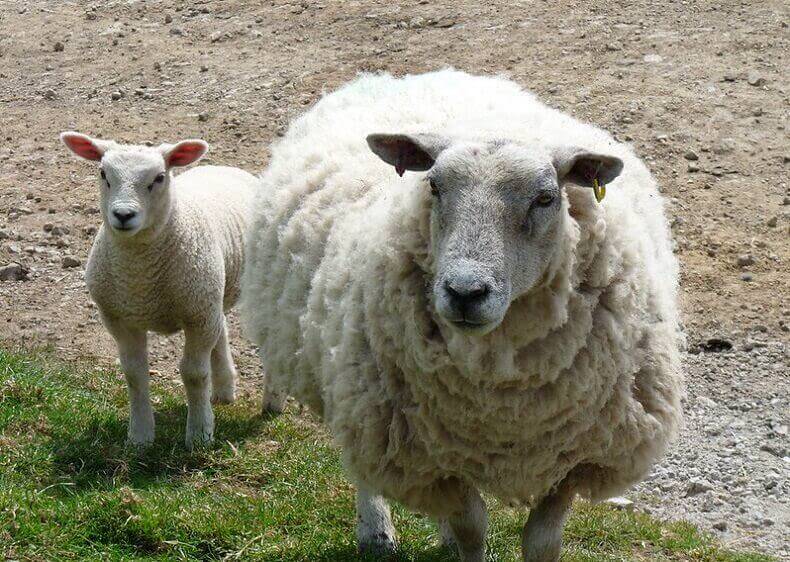 Amelia
Freya
Jenni
Gloria
Snowy
Rose
Marigold
Rachel
Lillian
Edwina
Kerryn
Sophie
Daisy
Bertha
Colleen
Cora
Isobel
Ursula
Naomi
April
Wanda
Ivy
Carlotta
Sonata
Cinderella
Thelma
Lacey
Barbie
Oprah
Serena
Sara
Tara
Buffy
Jemma
Belle
Xena
Clover
Dawn
Pearl
Isabelle
Ninah
Molly
Calliope
Bertie
Blossom
Petunia
Penny
Lizzie
Selena
Lorraine
Alma
Wilma
Louise
Honey
Esther
Bella
Pam
Jasmine
Ginger
Lamberta
Charm
Sugar
Kristy
Rebecca
Candy
Charlotte
Elizabeth
Matilda
Eva
Cornelia
Gypsy
Jade
Nanny
Judith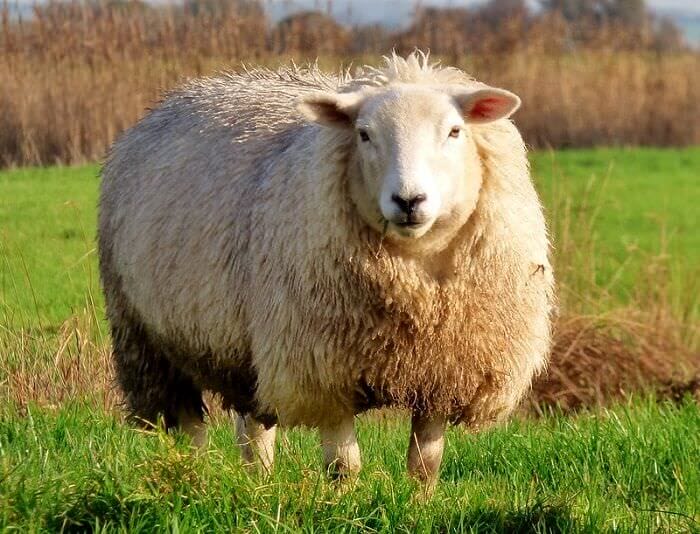 Margarita
Clio
Annie
Aria
Brenna
Ingrid
Liliana
Collette
Rosemary
Tinkerbell
Mary
Emma
Ethel
Suzanne
Pita
Grace
Alice
Luna
Windy
Tipsy
Daphne
Dorothy
Shanna
Margaret
Maggie
Twinkle
Millie
Caroline
Libby
Magnolia
Dolly
Madeline
Sweet Pea
Leah
Phoebe
Edelweiss
Cindy
Ruth
Celestia
Queenie
Aurora
Olivia
Dora
Lilly
Edith
Sarah
Bridget
Maizie
Iris
Pixie
Annabelle
Bernice
Opal
Ella
Galena
Hazel
Betty
Venus
Amy
Fiona
Stella
Dahlia
Chloe
Perdita
Cara
Lana
Astrid
Moire
Rosette
Fannie
Julia
Mindy
Sunshine
Lucy
Allegra
Crystal
Petal
Pippi
Some of these names can be viewed from our list of 150+ girl sheep names.
Cute Sheep Names
Dancer
Biscuit
Gizmo
Simon
Sy
Mack
Snowflake
Twinkie
Valery
Vanilla
Flower
Flannel
Chex
Carmen
Ziva
Gigi
Amber
Woolma
Spot
Wallis
Sierra
Cottonball
Lindy
Barley
Nibbles
Frosty
Willis
Darcy
Destiny
Ramulous
Candyfluff
Spunky
Polka
Zoe
Diggler
Kenny
Angel
Ditto
Dixie
Mickey
Finley
Freddie
Maple
Gringo
Milky
Meadow
Moe
Cookie
Diamond
Mildred
Marley
Spice
Tillie
Lyric
Woolbur
Bonnie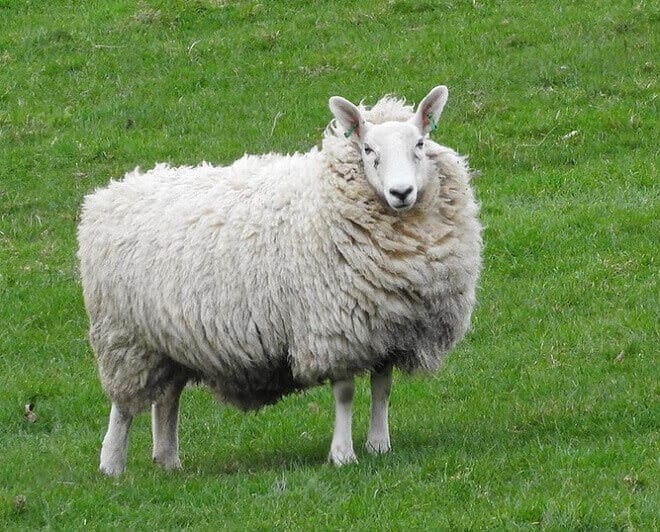 Wooliam
Pookie
Andi
Willy
Darby
Snoopy
Happy
Kiwi
Snow
Snowball
Teddie
Frans
Flurry
Looney
Stewie
Iden
Cloud
Gimpy
Popcorn
Ewenice
Levi
Dazzle
Downy
Nutmeg
Jazz
Sherbert
Nell
Rainey
Snip
Rowan
Blacky
Kelly
Whisper
Winter
Moses
Poppy
Muffin
Goldilocks
Winnie
Lawrence
Johan
Lucky
Holland
Tulip
Socks
Cadence
Billy
Winnifred
Fleece
Wooly
Nelly
Alex
Smiley
Cupcake
Midge
How cute are these names? You can view more of them in our list of cute sheep names.
Funny Sheep Names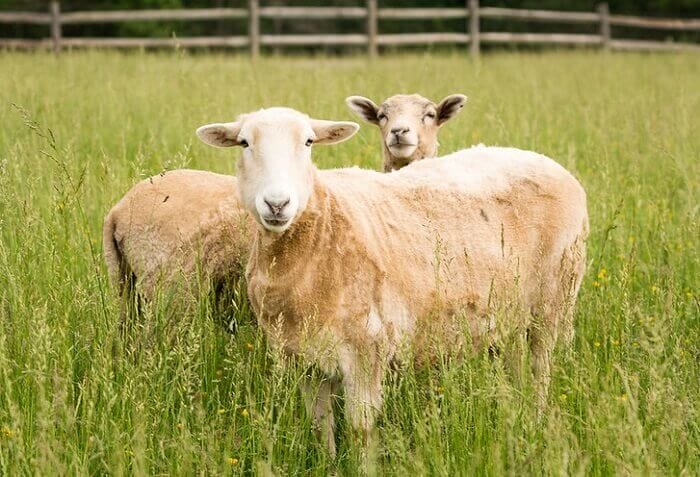 Mutton
Wool Smith
Mr. Fuzzyface
Ewenice
Lambert
Wooliam
Hillary Fluff
Wooly
Obama
Wool Furell
Ronald Rearam
Milky Way
Lamborghini
Ewe Hefner
Bo Peep
Roquefort
Cornelius VanderRam
Mini Moo
Essfor
Moon-Pie
Rammstein
Sheepdog
Peabody
Ewean
Gyro
Lam-bo
Black Sheep
Lambo
Baaartok
Serta
Baaartholemew
Lambchops
Fleece Machine
Ram-Page
Moo
Witchy-Poo
Q-Tip
Wooly Mammoth
Commander Sheepard
Shepherd
Baaarnabas
Berneece LaFleece
Baarack Obaama
Lambantha
Chopper
Fleeced
Sheepie Wonder
Merino
Benjamin Mutton
Baaalthazar
Simpleton
Ed Sheepan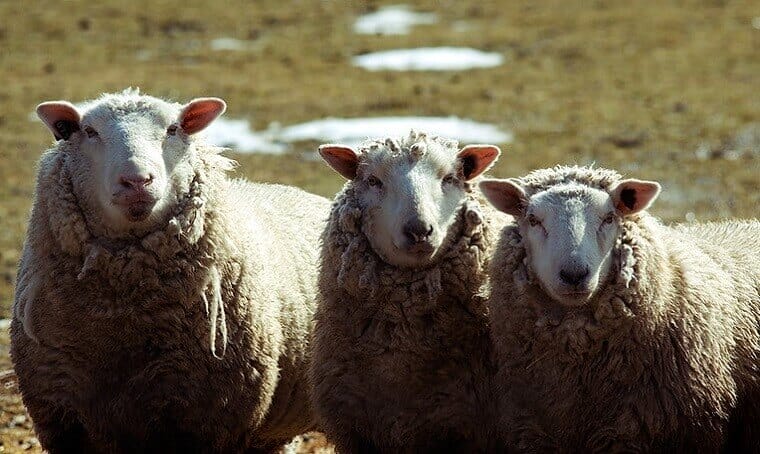 Whitebeard
Cotton Ball
Woolmaa
Baayonce
Braaaad
Curly
Baarack
Fleur de Fleece
Sam Shepherd
Shaun
Wooly Bully
The Baa Baa Bandit
Mike Donnelly
Pirate Sheep
Sheepfaced
Rebaaa
Shear-ly
Britney Shears
Lanolin
AbraRAM Lincoln
Lady BaBa
Holy Sheep
Ellen DeGeneram
Mick Fleecewood
Pinky Screamer
Dolt
Shearly
Peek-a Moo
Baa-rometer
Charlie Sheep
Coco Puff
Baaa-rbra
Sweater
Braaaadly
Cool Whip
Sherpa
Lambi
Whooliam
Ram-bo
Baaarack
Wickham
Lady Chatterley
Baabra
Ms. Muffet
Jackie Ram
Wilkie Wonka
Umbaa
InfLAMBable
Woolimina
Baa-lerina
Woolicious
Baaachus
Baaa-rbra Anne
We have more of these hilarious ideas from our list of 100+ funny sheep names.
Black Sheep Names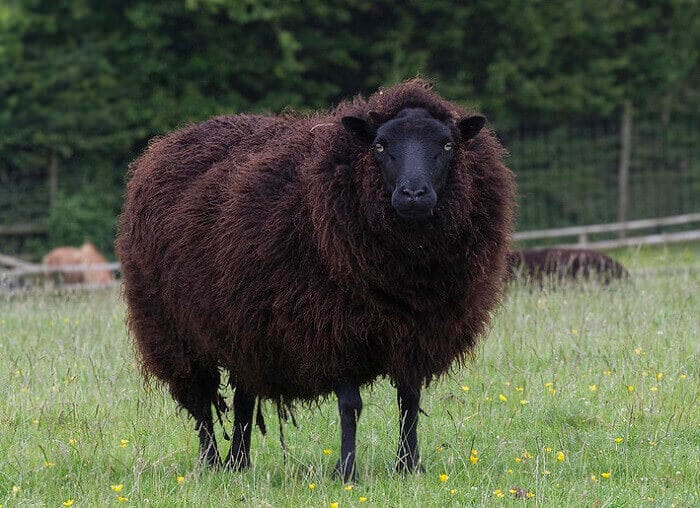 Eclipse
Midnight
Cosmos
Black Beauty
Eve (Evening, Evie)
Elvira
Duncan
Cola
Noir
Anise
Arya
Corbin
Asher (Ash)
Scout
Dakota
Espresso
Selena
Colby
Ganache
Blackjack
Blackie
Adrian
Charcoal
Domino
Ophelia
Shadow
Opal
Brenna / Brena
Bruno
Nash
Pepper
Darth
Blacksmith
Smokey
Onyx
Emery
Keira
Cole (Coal)
Amaya (night rain in Japanese)
Angus
Black Jack
Blake
Kieran
Sable
Soot
Astra
Raven
Boomer
Velvet
Nisha (night in Sanskrit)
Minky
Dark Chocolate
Dahlia
Guinness
Leila / Layla (meaning "night")
Bean
Jet
Bran
Poppy
Flint
Calla
Hershey
Coffee Bean
Darcy
Artemis
Smoky
Delaney
Denali
Ebony
Bartholomew (Bart)
Jett / Jetta
Nerissa
Maverick
Dashiell (Dash)
Athena
Olive
Oreo
Stormy
Orpheus
Blackberry (or just Berry)
Licorice
Nova
Nyx
Famous Sheep Names
Mr. Woolensworth (Chicken Little)
Derek the Sheep
Montauciel (Aviation Pioneer)
Shrek (The Fugitive Merino)
Chris
Dolly (The First Mammal Cloned from an Adult Cell)
Meryl Sheep
Lance Corporal Derby (The Highest-Ranking Sheep in the British Army)
Methuselina (The World's Oldest Sheep)
Lucky
Samuel the Sheep (Charlotte's Web)
Billy and Gruff (Toy Story)
Russell the Sheep
Lambie (Doc McStuffins)
Pete the Sheep
Bellweather (Zootopia)
Woolter and Jesse (Zootopia)
Doug (Zootopia)
We also have a complete list of the best famous sheep names that you could consider for naming your pet sheep.
Shaun the Sheep Names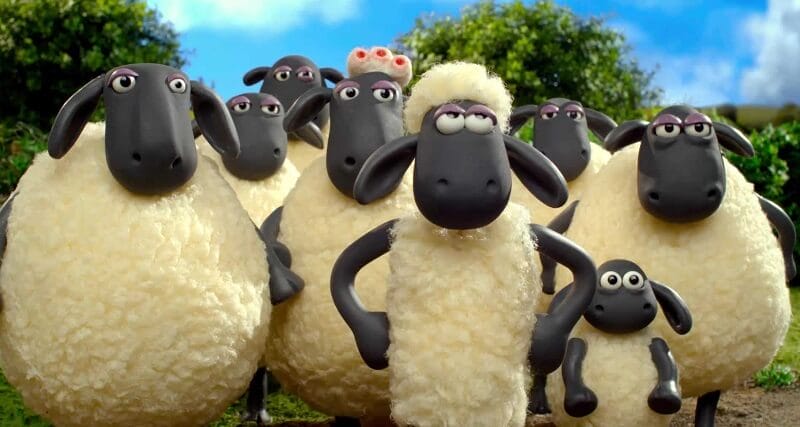 Shaun
Timmy
Hazel
Shirley
Nuts
FAQs
CONCLUSION
If sheep can recognize 50 other sheep faces and remember them for up to 2 years, they can certainly remember their names for a lifetime. You can always check out the best sheep names on this list that includes cute and funny ones too! 
Aside from that, you can check out our youtube video where we have handpicked the best sheep names on each category!