Female sheep are said to have an excellent sense of smell. They are also known as "ewes" and are very caring mothers. Girl sheep create deep bonds with their lambs that can recognize them by their call (bleat) when they wander too far away. Check out these cool sheep names for a female sheep that you could consider if you have a female sheep.
Best Names For A Female Sheep
Edith
Amy
Windy
Lizzie
Petal
Leah
Rose
Molly
Ninah
Tinkerbell
Selena
Bertha
Madeline
Iris
Suzanne
Chloe
Pita
Mindy
Wanda
Annabelle
Caroline
Tara
Judith
Dora
Cora
Ivy
Ethel
Alice
Dolly
Twinkle
Lamberta
Serena
Jemma
Maizie
Lilly
Collette
Lana
Rosemary
Kerryn
Aurora
Allegra
Dorothy
Edelweiss
Candy
Gypsy
Julia
Pearl
Olivia
Perdita
Ginger
Barbie
Maggie
Elizabeth
Snowy
Sugar
Bernice
Luna
Libby
Fiona
Marigold
Charm
Blossom
Clover
Edwina
Pixie
Ella
Bella
Sonata
Celestia
Honey
Emma
Charlotte
Matilda
Lillian
Belle
Freya
Annie
Lucy
Wilma
Fannie
Cornelia
Venus
Clio
Queenie
Moire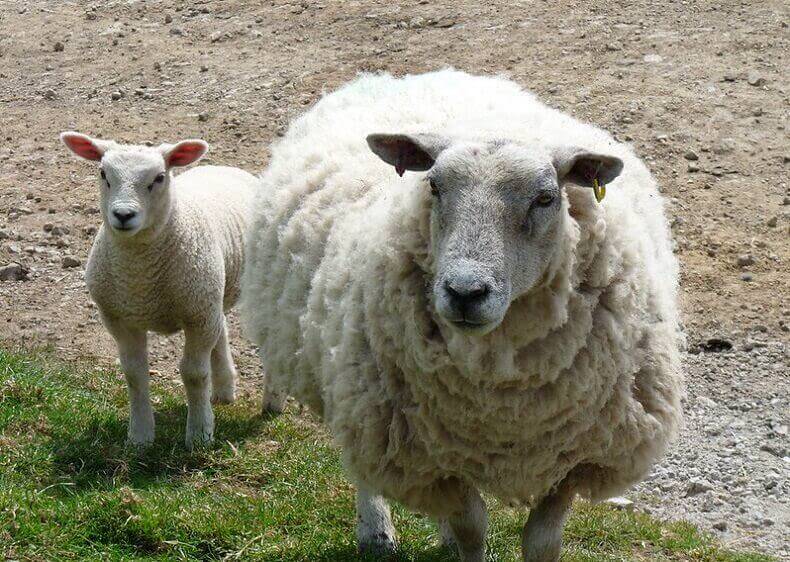 Bridget
Shanna
Galena
Liliana
Nanny
Xena
Sweet Pea
Rachel
Pam
Sara
Sarah
Jasmine
Isobel
Amelia
Bertie
Rebecca
Sunshine
Ursula
Sophie
Brenna
Grace
Alma
Magnolia
Dahlia
Millie
April
Opal
Jenni
Gloria
Calliope
Ruth
Cinderella
Phoebe
Petunia
Tipsy
Lacey
Lorraine
Mary
Margarita
Aria
Dawn
Crystal
Esther
Astrid
Hazel
Rosette
Kristy
Cara
Daphne
Naomi
Thelma
Isabelle
Buffy
Stella
Pippi
Carlotta
Margaret
Penny
Jade
Eva
Louise
Cindy
Colleen
Daisy
Ingrid
Oprah
Betty
We also have some of the coolest boy sheep names if you have a male sheep instead of a female sheep.