Sheep are emotionally complex animals, so it wouldn't be rare to see if they make funny faces at times. So if you're looking for funny sheep names for either male or female, then view our list of over 100 funny and punny name ideas for a sheep! These sheep name ideas are hilarious that you will instantly love them!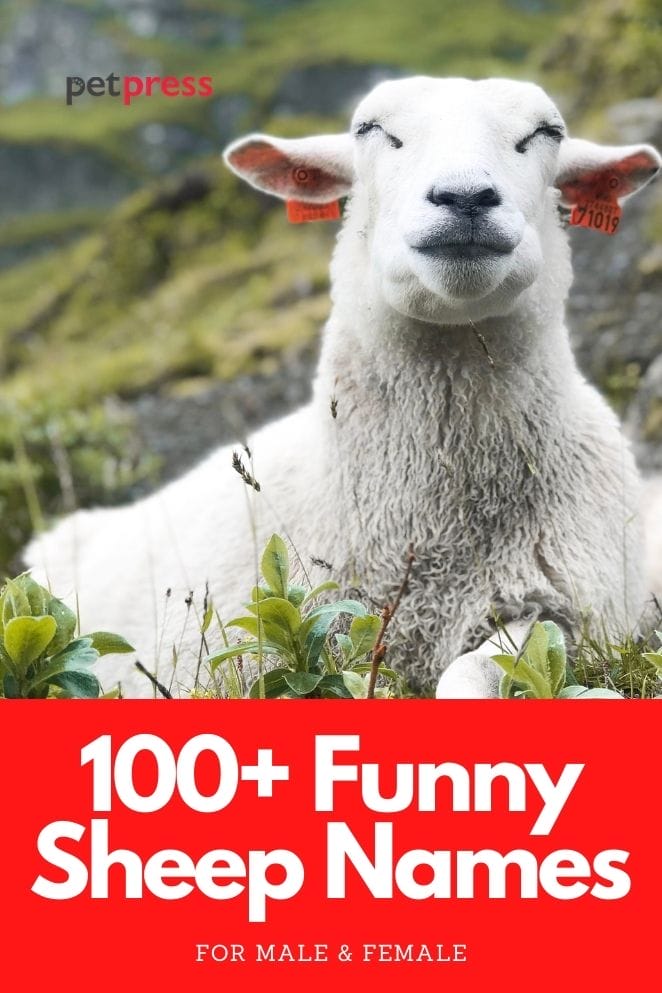 Funny Sheep Names That Are Hilarious!
Moo
Gyro
Lanolin
Peek-a Moo
Baaa-rbra
Whooliam
Braaaad
Rammstein
Ronald Rearam
Mick Fleecewood
Ewean
Shear-ly
Lambantha
Wooly Bully
Shepherd
Benjamin Mutton
Mike Donnelly
Baaachus
Sam Shepherd
Baarack
Sweater
Pinky Screamer
Baaartok
Mutton
Baayonce
Britney Shears
Mini Moo
InfLAMBable
Woolicious
Hillary Fluff
Wickham
Pirate Sheep
Baaarack
Lambi
Bo Peep
Ewenice
Whitebeard
Q-Tip
Witchy-Poo
Lambo
Wooliam
Woolimina
Black Sheep
Charlie Sheep
Ewe Hefner
Milky Way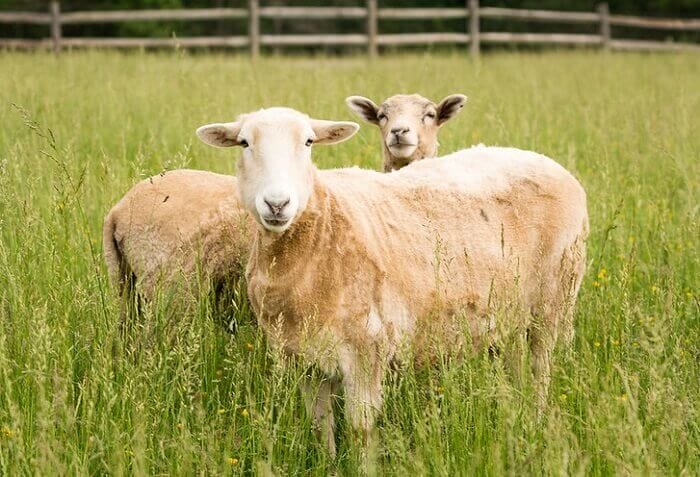 Lambchops
The Baa Baa Bandit
Baarack Obaama
Ms. Muffet
Baabra
Simpleton
Cotton Ball
Ram-bo
Baa-lerina
Lambert
Wool Smith
Roquefort
Serta
Sheepfaced
Wooly Mammoth
Mr. Fuzzyface
Fleeced
Essfor
Curly
Fleur de Fleece
Shaun
Wooly
Umbaa
Peabody
AbraRAM Lincoln
Moon-Pie
Jackie Ram
Woolmaa
Lam-bo
Chopper
Braaaadly
Obama
Lamborghini
Sheepdog
Baaa-rbra Anne
Merino
Ellen DeGeneram
Ram-Page
Wilkie Wonka
Baa-rometer
Cornelius VanderRam
Rebaaa
Sheepie Wonder
Cool Whip
Sherpa
Holy Sheep
Baaartholemew
Lady BaBa
Wool Furell
Berneece LaFleece
Baaalthazar
Shearly
Commander Sheepard
Ed Sheepan
Fleece Machine
Lady Chatterley
Dolt
Coco Puff
Baaarnabas
We also have a list of over 100 cute sheep names if you're looking for a name for your baby sheep (lamb).