Buckskin horses are a beautiful and elegant color. They have dark brown skin with black hairs, which gives them an almost buckskin-colored coat.
Buckskins can be either buckskin mares, buckskin stallions, or buckskin geldings.
This way, you can give your buckskin horse a unique and special name that no other buckskin horse will have!
In this blog post, we have compiled 130+ of the best horse names for buckskin mares, stallions, and geldings.
Here are the best buckskin horse names for naming your new pet buckskin horse.
Female Buckskin Horse Names (Mares)
Mocha
Tawny
Sahara
Buttercup
Canela
Dusty
Amber
Mouse
Sienna
Fawn
Sandy
Canyon
Buttermilk
Bambi
Manila
Hazel
Autumn
Maple
Latte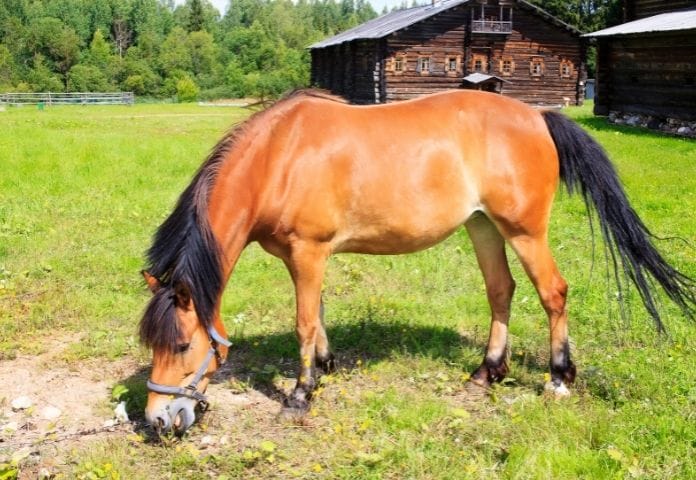 Male Buckskin Horse Names (Stallions or Geldings)
Russet
Beaver
Teddy
Scooby
Rusty
Buckie
Beach Boy
Braun (brown in German)
Buckwheat
Cedar
Chewbacca
Cisco
Buckington
Carhart
Buckingham
Moose
Buckly
Tumbleweed
Woody
Bear
Tanner
Dusty
Buckshot
Buck
Buckeye
Chewy
Starbuck
Teddy Bear
Justin
Umber
Names of Famous Buckskin Horses
| | |
| --- | --- |
| Buttermilk | Dale Evans Famous Quarter Horse |
| Expensive Hobby | Hall of Fame Quarter Horse Gelding |
| Bandit | |
| Buttercup | Alternate name sometimes used for Dale Evans' horse |
| Harlan | Hall of Fame Quarter Horse Stallion |
| Buck | Jack Mahoney's horse in The Range Rider |
| Casey's Ladylove | Hall of Fame Quarter Horse Mare |
| Denny | from The Man From Snowy River |
| Hollywood Dun It | Hall of Fame Quarter Horse Stallion (Dunskin Stallion) |
| Apache | Bill Williams horse in Adventures of Kit Carson |
| Spirit | Famous cartoon mustang from the movie Spirit: Stallion of the Cimarron |
| Cisco | |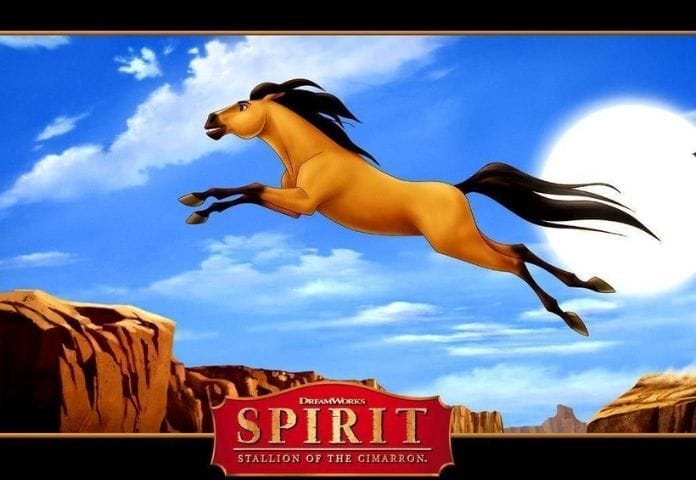 If you need more options or ideas from your favorite TV shows, books, or movies, then check out our famous horse names to get you going.
Buckskin Horse Names Inspired by Food
Chip
Honey
Molasses
Chai
Buttermilk
Cobbler
Amaretto
Custard
Brie
Peanut Butter
Nutmeg
Sesame
Latte
Oatmeal
Biscuit
Butter
Toffee
Twix
Dumpling
Cider
Cracker
Baileys
Champagne
Peanut
Brandy
Cocoa
Toasty
Butterscotch
Cream Puff
Nutella
Nugget
Caramel
Waffles
Ginger
Mocha
Twinkie
Java
Buckskin Horse Names Inspired by Nature
Bear
Woody
Russet
Hyde
Sooty
Dandy – play on a dandelion
Sandstorm
Fawn
Buttercup
Summer
Teak
Sunset
Daisy
Flax
Hickory
Buckwheat
Tumbleweed
Marigold
Acorn
Bucky
Sahara
Autumn
Savannah
Sunshine
Barley
Aspen
Dusty
Sandy
Buck
Doe
Sandalwood
Buckingham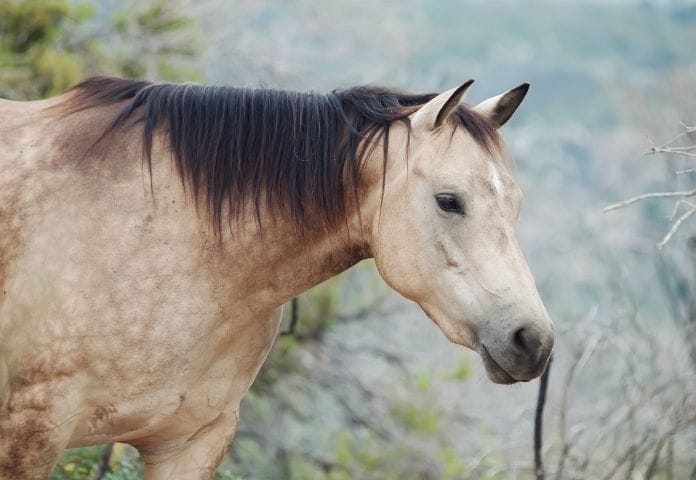 All of these buckskin horse names are quite catchy.
Whether you're thinking about buckskin horses for sale in your state or looking to name a pet, it is important that the name matches the personality and appearance of your animal.
For other breeds of horses, we also have a list of shire horse names.
If you have any more suggestions on what would make good buckskin horse names, please leave them in the comments below!