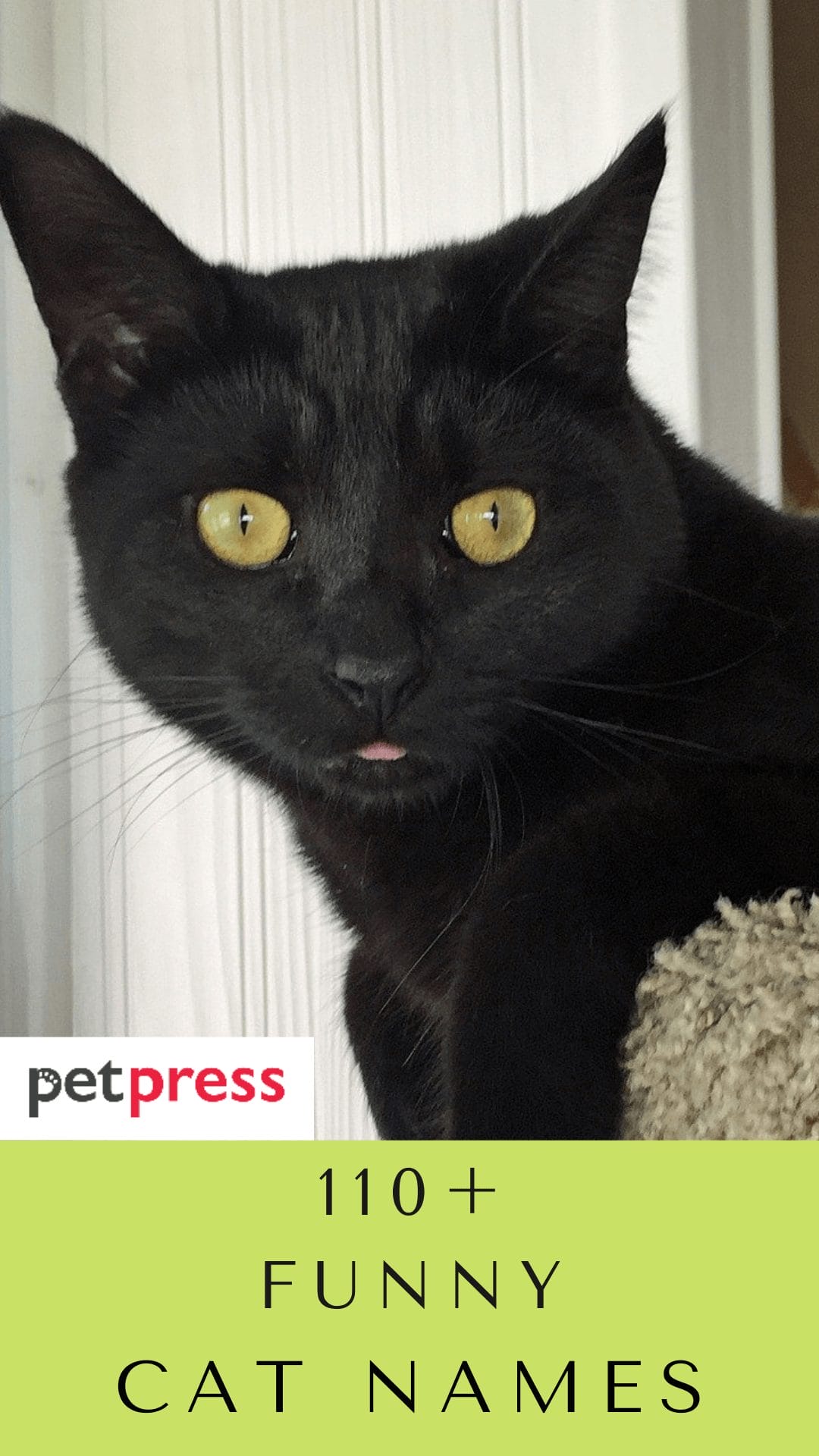 Black cats are believed to be bad luck in some cultures, but if you're a cat lover you know that any type of feline is lucky.
If you're looking for black cat names, here's a list of funny names. Funny black cat names aren't hard to find either, as we've got hundreds of them below!
Funny Black Cat Names Based On Nature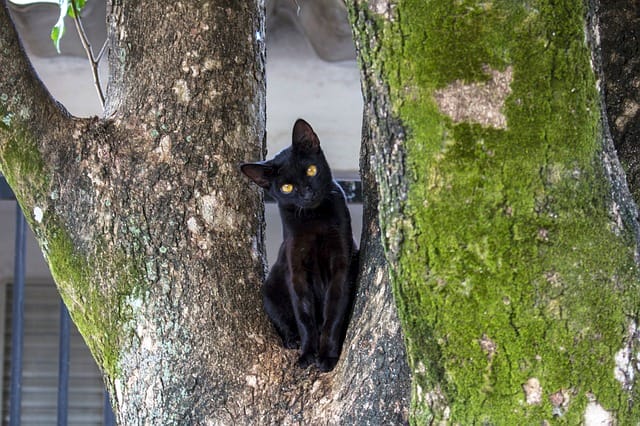 Funny Spooky Black Cat Cat Names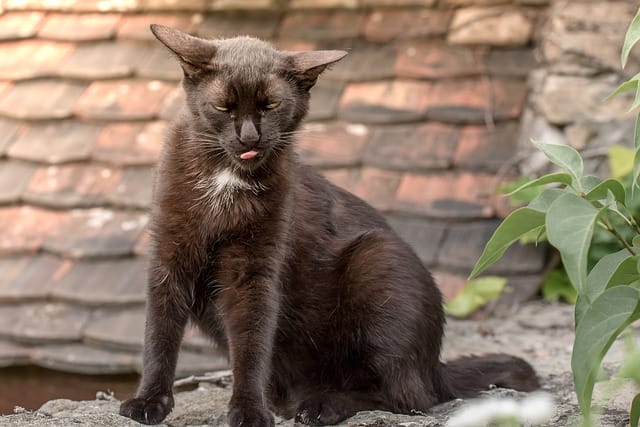 Magic
Rorschach
Twilight
Omen
Raven
Hocus Pocus
Lucifer
Damien
Coven
Morticia
Merlin
Elvira
Midnight
Phantom
Warlock
Mystery
Maleficent
Shadow
Wizard
Phantom
Frankenstein
Beelzebub
Dracula
Wednesday
Voodoo
Goth
Banshee
Funny Black Cat Cat Names Based On Food
Stout
Bean
Porter
Hershey
Olive
Cola
Fudge
Chai
Espresso
Raisin
Pepper
Jellybean
Java
Guinness
Pepsi
Coco
Oreo
Blackberry
Godiva
Kona
Licorice
Coffee
Caviar
Cookie
Famous Funny Black Cat Names
Trinity – The Matrix
Black Widow
Bandit
Batman
Neo – The Matrix
Hitchcock – Alfred Hitchcock
Bullet
Selene – Underworld
Knight
Chaplin – Charlie Chaplin
Snape – Harry Potter
Bellatrix
Ninja
Moe – The Three Stooges
Selina – aka Catwoman
Vader – Star Wars
Marilyn – Marilyn Monroe
Bogart – "Bogey" Humphrey Bogart
Voldemort – Harry Potter
Brando – Marlon Brando
Black Panther
Terminator
Orson – Orson Welles
Zorro
Funny Pop Culture Black Cat Names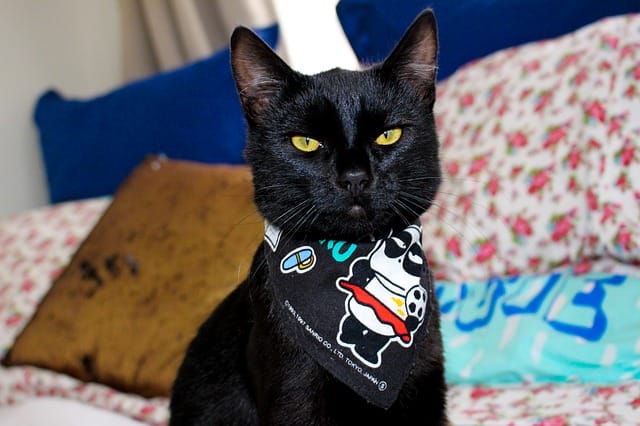 Sneaky
Catsanova
Inky
Black Adder
Black Jack
Johnny Cash
Notorious C.A.T
Spade
Rogue
Casper
Jet
Snowball/Snowy
Diesel
Lucifurr
Velvet
Frosty
Fluffy
Ghost
Black Beauty
Ice
Domino
Whitey
Suede
Black Betty
We hope you have found this list helpful. As you can see there are a lot of great names to choose from especially on our complete black cat names, and they all correspond with the personality traits that make your cat so special!
If you need more cat name ideas, you can find on our funny cat names!