What's in a name? Plenty, if you're naming your Great Dane.
You want something that will reflect this giant of a dog – and there are plenty of names to choose from. Whether you want something traditional or unique, we've got you covered.
So sit back, relax, and take a look at some of the best names for your new Great Dane friend!​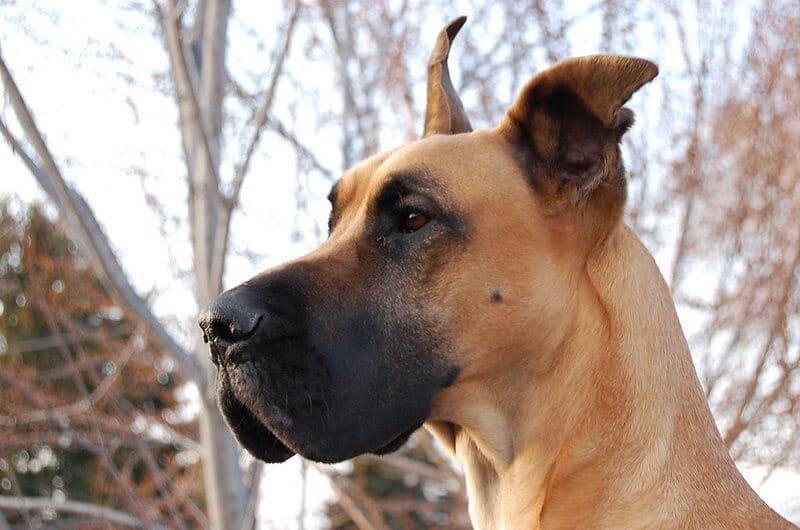 Female Great Dane Names
Athena
Bessie
Zelda
Sequoia
Frida
Attila
Leia
Izzy
Bertha
Gertie
Alexa
Rosie
Dakota
Ruby
Oprah
Liberty
Freya
Galactica
Arya
Grace
Indy
Starbuck
Serena
Willow
May
Delilah
Scarlett
Liza
Bree
Maybelle
Harley
Saber
Trixie
Pandora
Roxy
Missy
Koda
Tessa
Xena
Tyra
Olympia
Joy
Jezebel
Gemini
Gaia
Pink
Ruth
Zora
Jessica
India
Maxi
Princess
You can also check out more female Great Dane names that your furry friend will love.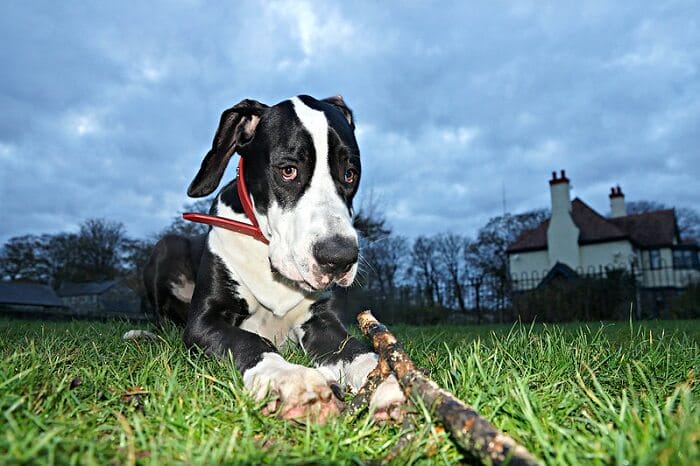 Sheba
Lolita
Nayla
Octavia
Cora
Lacey
Eve
Reagan
Sidney
Page
Venus
Roxie
Bitsie
Maddie
Indiana
Saffy
Tess
Huntress
Rebel
Hope
Sadie
Millie
Jamie
Hera
Gracie
Zoey
Phoebe
Hillary
Cheyenne
Malibu
Betsy
Daenerys
Nyx
Aurora
Bridget
Kendra
Shiva
Natasha
Jenna
Val
Ripley
Carla
Trudy
Acadia
Abigail
Paris
Queenie
Bess
Aretha
Cagney
Brooklyn
Diva
Reese
Check the full list of female great dane names
Goddess Names for Great Danes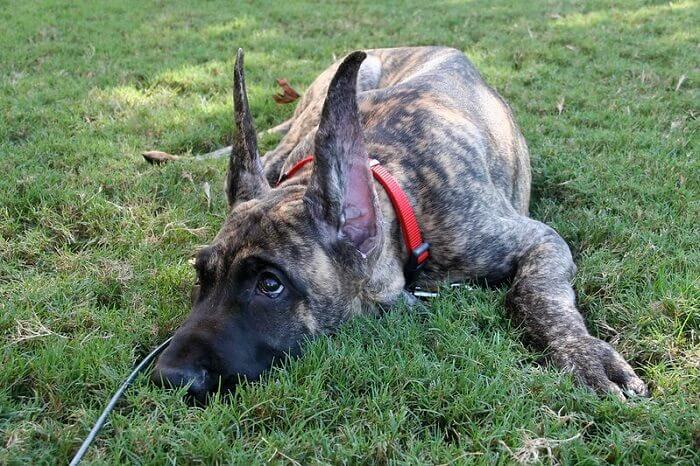 Ersa – Goddess of the morning dew
Hemera – Goddess of day
Eirene – Goddess of peace
Demeter – Goddess of grain and agriculture
Dike – Goddess of justice
Selene – Titan goddess of the moon
Aphrodite – Goddess of beauty and love
Gaia – Primeval goddess of the earth
Iris – Goddess of the rainbow and divine messenger
Artemis – Virgin goddess of the hunt and wilderness
Nyx – Goddess of night
Thalia – Goddess of festive celebrations
Charis – Goddesses of charm and beauty
Styx – Goddess of the river Styx
Eirene – Spirit of peace and goddess of the springtime
Athena – Goddess of reason, wisdom and intelligence
Psyche – Goddess of the soul
Brizo – Patron goddess of sailors
Pandora – First human woman in Greek mythology
Persephone – Queen of the underworld and goddess of spring growth
Hera – Queen of the gods and goddess of marriage
Hestia – Virgin goddess of the hearth and home
Nike – Goddess of victory
Aura – Goddess of the breeze
Harmonia – Goddess of harmony and concord
Male Great Dane Names
Rocky
Balto
King
Cody
Yukon
Bear
Simba
Hulk
Thor
Mack
Ace
Goliath
Radar
Ninja
Bane
Crash
Nanook
Chopper
Terminator
Macho
Woodrow
Yeti
Trooper
Rex
Brick
Vinnie
Jack
Achilles
Odysseus
Vader
Gandalf
Admiral
Dakota
Gus
Ghost
Denali
Oberon
Theodore
Saber
Duke
Hercules
Augustus
General
Krypton
Hugo
Ziggy
Jesse James
Dempsey
Bronson
T-Bone
Butch
Fang
Blaze
Baloo
Bandit
Hannibal
Rambo
Wesley
Sampson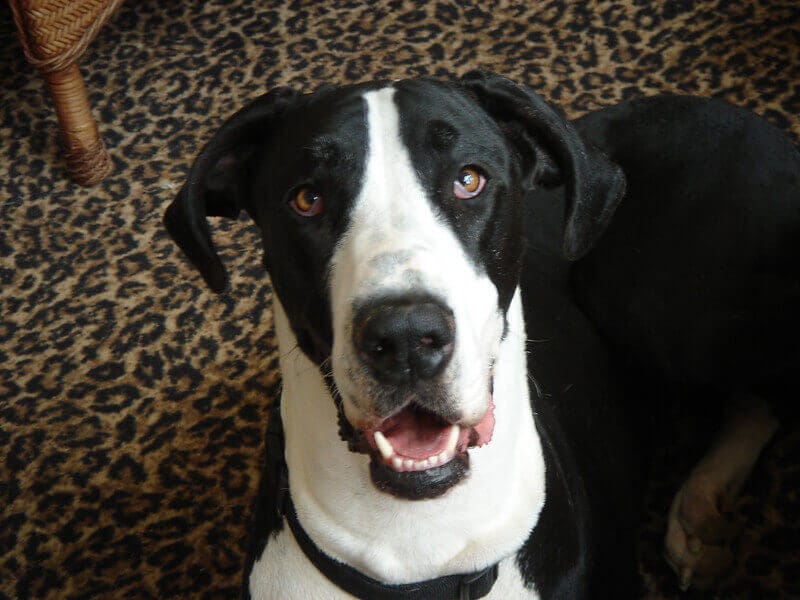 Magnum
Barnabas
Cain
Zack
Arnold
Avalanche
Mars
Chief
Remington
Elvis
Bluto
Diesel
Laird
Spartacus
Sarge
Maverick
Ragnarok
Winston
Keno
Wolverine
Panzer
Warrior
Hunter
Attila
Hack
Wolfgang
Iceberg
Ranger
Ozzie
Adonis
Baron
Jericho
Xerxes
Cargo
Kingston
Titan
Leo
Damien
Mannix
Kaine
Brando
Bart
Brutus
Bruiser
Atlas
Maximillian
Caesar
Kong
Avenger
Tank
Rufus
Raider
Spike
Lazarus
Gunner
Zander
Tyson
Tarzan
Yogi
Maximus
Mac
Rudy
Magnus
Check the other male great dane names
God Names for Great Danes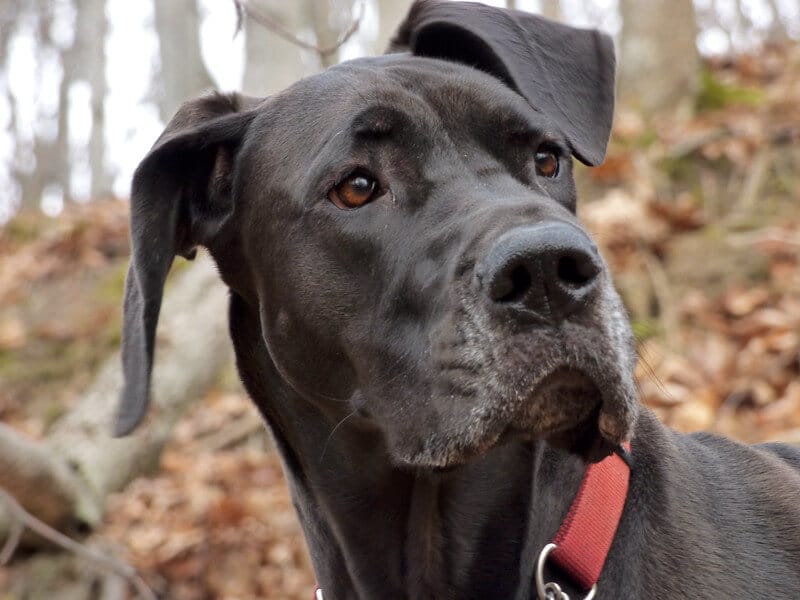 Phaethon – God of Dios
Zeus – God of lightning, thunder, and the heavens
Boreas – God of the North Wind
Hades – God of the dead
Morpheus – God of dreams and sleep
Hymenaeus – God of weddings
Alastor – God of family feuds
Pallas – God of warfare
Caerus – God of luck and opportunity
Helios – God of the sun
Notus – God of the South Wind
Asclepius – God of health and medicine
Hephaestus – God of fire
Tartarus – God of the depths of the underworld
Triton – God of ships
Ocea – God of salt water
Prometheus – God of forethought and crafty counsel
Ja – God of doors, gates and choices
Dionysus – God of wine and pleasure
Ares – God of war
Hypnos – God of sleep
Erebus – God of darkness
Zelus – God of dedication
Aeolus – God of air and the winds
Kratos – God of strength and power
Atlas – God of astronomy
Geras – God of old age
Thanatos – God of death
Typhon – God of monsters
Zephyrus – God of the West Wind
Phanes – Primeval God of procreation
Aether – God of light
Poseidon – God of the sea
Chronos – God of time
Pan – God of woods
Plutus – God of wealth
Hermes – God of flight, thieves, commerce and travelers
Apollo – God of the Sun
Momus – God of blame
Ura – God of the sky
Eurus – God of the East Wind
Bia – God of violence
German Great Dane Names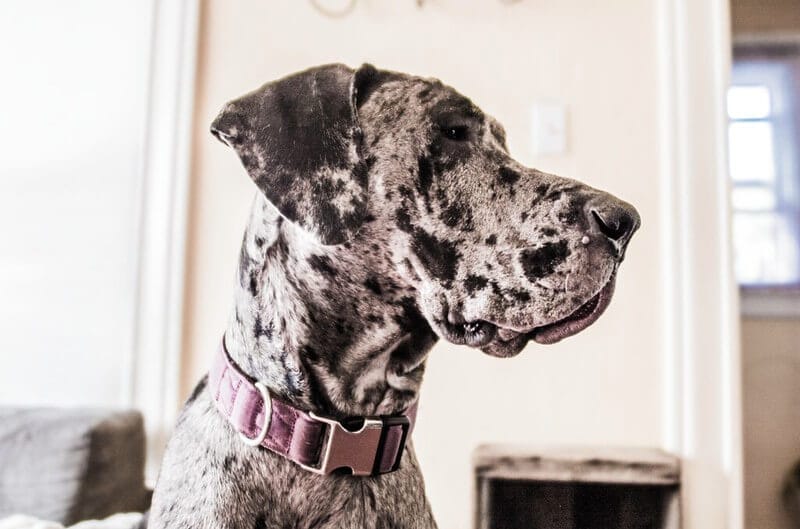 Aldo
Mina
Lukas
Rena
Ada
Wallace
Alrik
Moritz
Petra
Hugo
Hans
Franz
Fritz
Stein
Greta
Bing
Isa
Herman
Gretchen
Elsie
Otis
Olga
Heidi
Amery
Wolfgang
Edgar
Herbert
Leon
Matilda
Axel
Famous Great Danes from TV and Movies
Scooby-Doo
Unnamed Dane (Little Rascals)
Marmaduke
Astro (The Jetsons)
Landru (The Burbs)
Disney Great Dane Names
Danny (101 Dalmatians)
Turk (The Swiss Family Robinson)
Duke (The Swiss Family Robinson)
Einstein (Oliver and Company)
Black Great Dane Names
Shady
Berry
Blot
Expresso
Moon
Olive
Diesel
Cola
Leather
Shades
Nightshade
Owl
Jackdaw
Tar
Pantha
Onyx
Spider
Luna
Star
Coal
Black Jack
Ninja
Oil
Mica
Jaguar
Raven
Bear
Sable
Ebony
Crow
Pepsi
Guinness
Shadow
Charcoal
Check the full list of black great dane names
Fawn Great Dane Names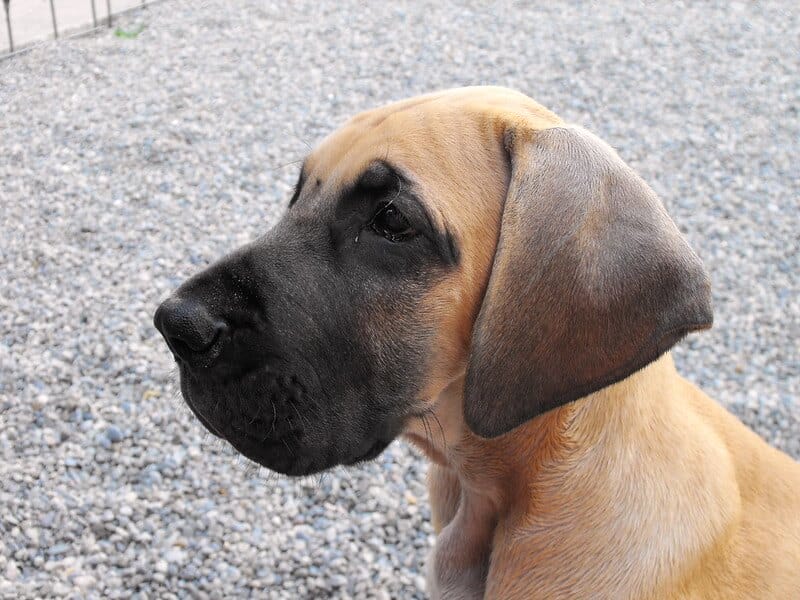 Fawn
Blondie
Amber
Hazel
Butterscotch
Tawny
Manila
Wheaten
Goldy
Cheddar
Brindle Great Dane Names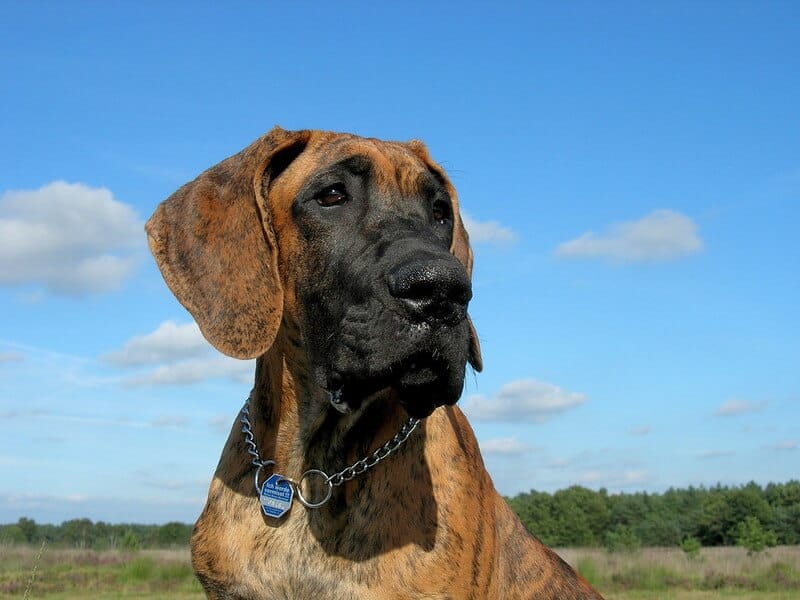 Sarge
Tiger
Stripes
Brindi
Chev
Camo
Blue Great Dane Names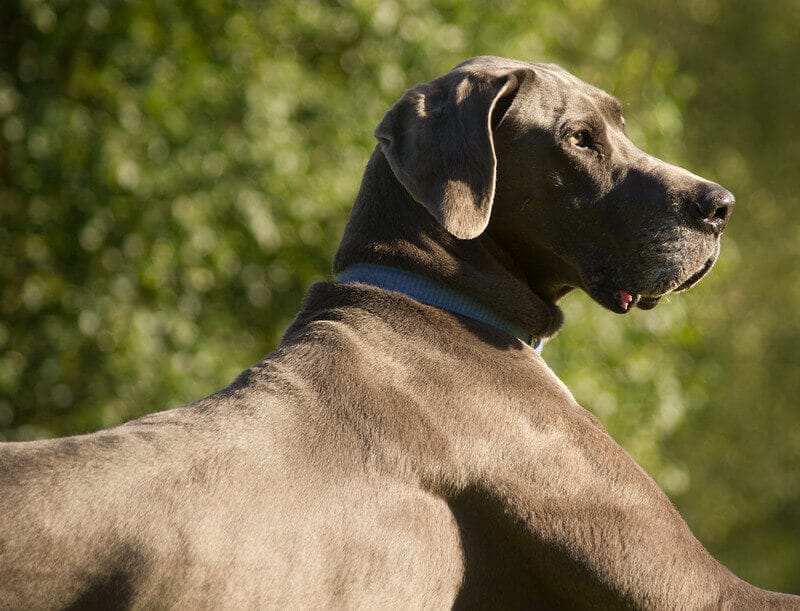 Cloud
Cerulean
Cobalt
Iron
Sky
Ash
Cyan
Pewter
Tide
Sharky
Midnight
Zaffre
Steel
Lead
Silvy
Blue
Smog
Royal
Azure
Mouse
Slate
Stone
Pebbles
Fossil
Metal
Navy
Skye
Foggy
True
Sapphire
Squirrel
Smokey
Flint
Denim
Check the full list of blue Great Dane names
Harlequin Great Dane Names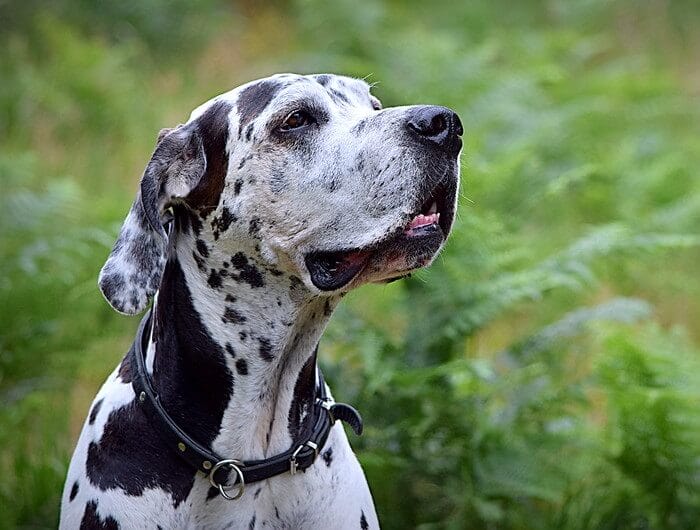 Spotty
Rorschach
Splodge
Frisian
Skunky
Fleck
Pingu
Harlow
Patches
Dip
Blotches
Ink
Chess
Harley
Keys
Puffin
Dot
Tapir
Mono
Checkers
Specky
Dash
Tux
Dottie
Oto
Orca
Domino
Boggle
Puddles
Lemur
Panda
Spot
Freckles
Dotty
Mosaic
Funny Great Dane Names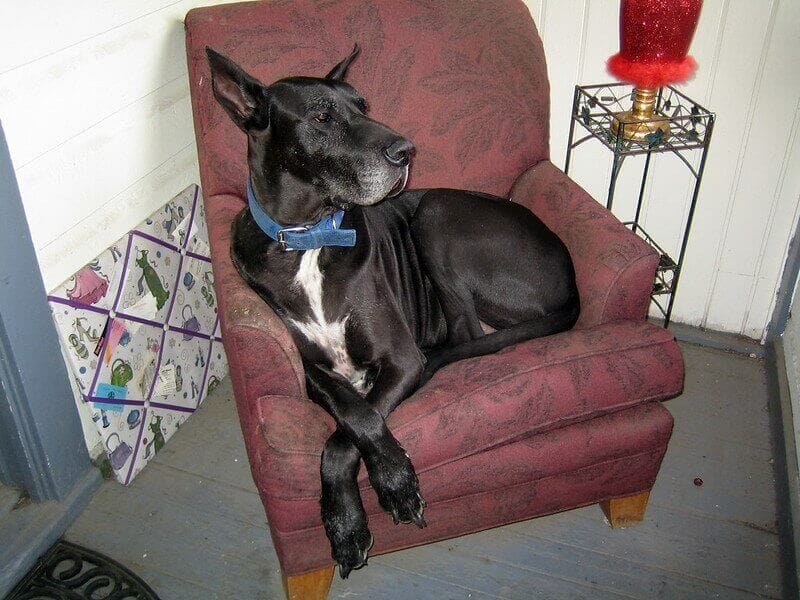 Pixie
Scant
Minnie
Bean
Button
Shrimpy
Electron
Pint
Stumpy
Gnat
Half Pint
Baby
Smalley
Atom
Puny
Tiddler
Peanut
Runt
Wisp
Titch
Tinker
Ion
Toy
Elf
Teensy
Nugget
Nano
Micro
Morsel
Tadpole
Bug
Trifle
Mini
Squirt
Shorty
Beetle
Pip
Gnome
Bitty
Tiny
Little
Munchkin
Peewee
Pico
Dinky
But if you're looking for something a little more unique, we've got you covered. We've compiled a list of foreign dog names that are perfect for your new Great Dane puppy.