Greek mythology is one of the most influential ancient cultures, and greek horse names are just one example of this.
Whether you're looking for horse names that are Greek-inspired or greek themed, we have over 100 great options in our list below!
We've listed all greek horse names alphabetically to make it easy to find what you're looking for.
So whether you want something classic like Achilles or Hercules, or something more modern like Persephone or Poseidon's Fury–we got 'em!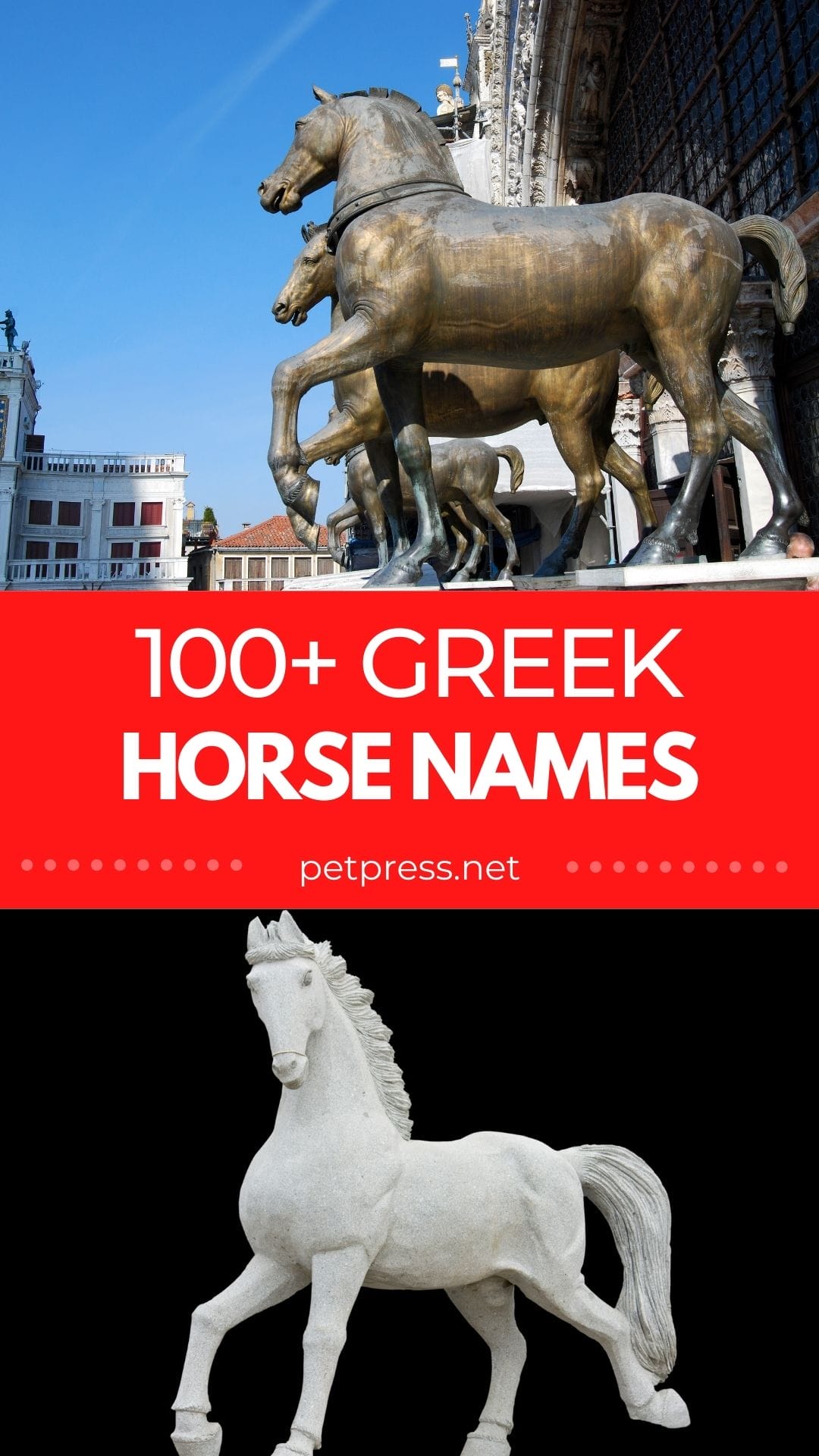 Here are the best Greek horse names for naming your mare, stallion, or gelding!
Greek Names For Male Horses
Ourea
Lelanthos
Theseus
Poseidon
Chrysippus
Oupis
Bellerophon
Boreas
Hector
Apollo
Zeus
Albandus
Bouzges
Icarus
Telesphorus
Hephaestus
Caicias
Atlas
Astraeus
Coeus
Thanatos
Abderus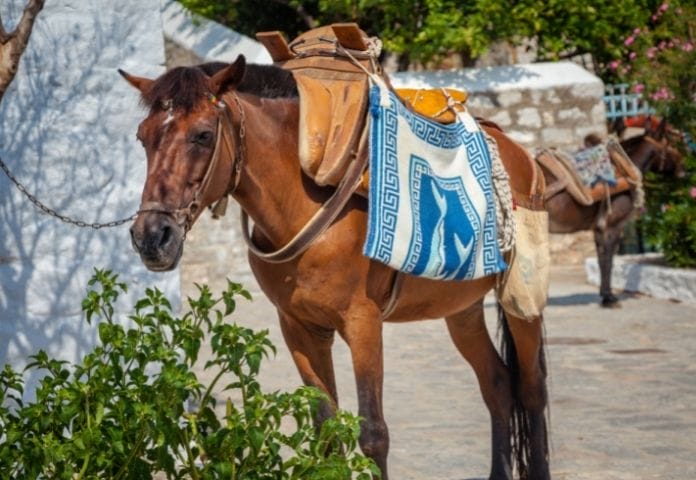 Paean
Epumetheus
Castor
Lapetus
Ajax
Ceraon
Iolaus
Erebus
Zagreus
Perses
Hermes
Uranus
Ares
Styx
Hyperion
Meleager
Tataurus
Perseus
Antilochus
Askalaphos
Jason
Odysseus
Elusis
Pontus
Anemoi
Dionysys
Zephyrus
Skerion
Greek Names For Female Horses
Alcestis
Anthei
Pandora
Selene
Theia
Muses
Breseis
Erinyes
Demeter
Niobe
Hemera
Iphigenia
Chaos
Danae
Epialies
Persephone
Thalassa
Chemion
Hera
Achlys
Cybele
Media
Hestia
Aphrodite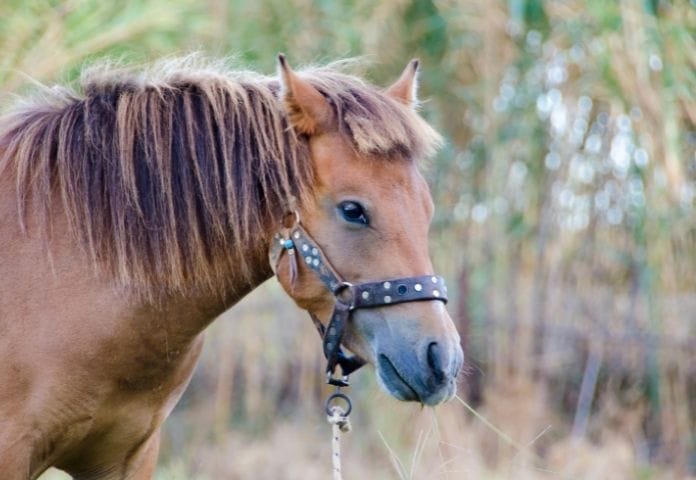 Pasithea
Cleta
Phoebe
Artemis
Dione
Eos
Charites
Rhea
Mene
Hecate
Euxomia
Ichnaea
Themis
Jocasta
Nemesis
Chloris
Amymone
Cassandra
Tythys
Angelos
Helen
Horae
Thrace
Orphne
Nyx
Britomartis
Horse Names from Greek Mythology
Alastor
Xanthus
Notos
Lampos
Balios
Aethon
Pyrois
Phobus
Harpagos
Areion
Pegasus
Aethops
Boreas
Skylla
Eurus
Sterope
Zephyrus
Anemoi
Konobos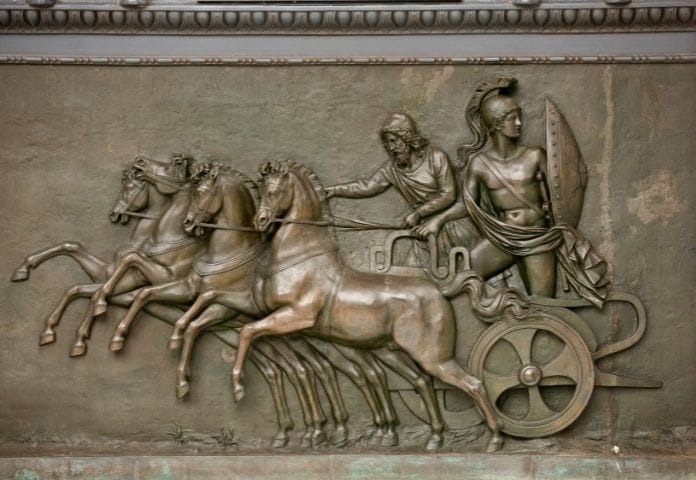 Greek Horse Names With Their Meanings
| | |
| --- | --- |
| Amara | |
| Penelope | Weaver |
| Orpheus | The darkness of the night |
| Alexios | Defender |
| Alec | |
| Elektra | Bright one |
| Thea | Goddess |
| Eliana | |
| Sophia | Wisdom |
| Dione | The divine one |
| Andromeda | Ruler of Men |
| Rhea | |
| Ariadne | Most holy |
| Perseus | |
| Iremia | Calm |
| Ophelia | The helper |
| Damian | To tame |
| Darius | |
| Gennadios | |
| Gregorios | |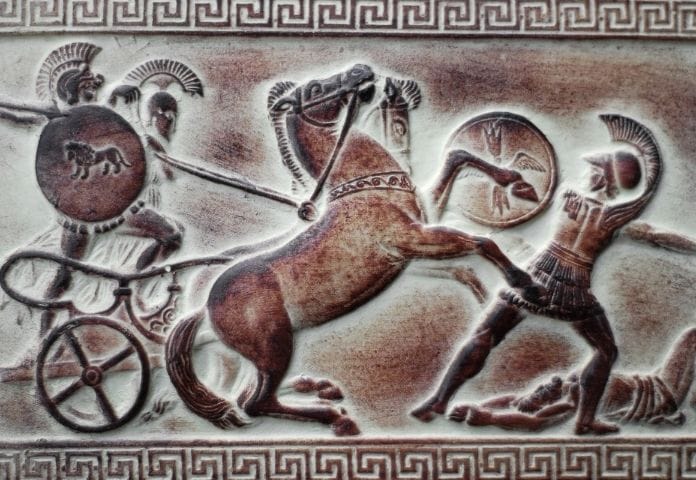 We hope you've found the perfect name for your horse with our list of over 100 different names.
Some are obvious, some are obscure, but all should make an excellent choice in naming any animal companion.
If there was one thing we wanted to emphasize about this article it would be that these horses were not just named after Greek mythology because they sound cool.
People who lived many centuries ago believed them to have special powers and qualities that made them worthy of having their namesake animals honored by future generations.
Hopefully, you will find something equally compelling or even more so! We also have a list of mythical horse names if you need more name ideas. Enjoy naming your new best friend!