Halloween might come once a year for most of us, but for some of us we love this spooky holiday year round. If you are looking for spooky or creepy cat names, these Halloween cat names will surely inspire you.
We not only have ideas for cats names inspired by halloween but we even have halloween cat names for black or orange cats. Who doesn't want to name their black cat a halloweeny type name?
Our halloween cat names include creepy, witch names, fall cat names, mysterious cat names, gothic cat names, and scary names.
Creepy Halloween Cat Names
Chucky
Edgar or Poe
Asteria
Wednesday
Chandra
Lucifer
Ichabod
Casper
Merlin
Freddy
Damien
Cruella
Magic
Gremlin
Nyx
Jekyll
Buffy
Killer
Morticia
Herman
Hitchcock
Blade
Monster
Wolf
Claudia
Igor
Hocus Pocus
Fang
Armand
Bat or Batty
Gomez
Rosemary
Medusa
Cujo
Binx
Jack-o-Lantern
Beast
Elvira
Spider
Midnight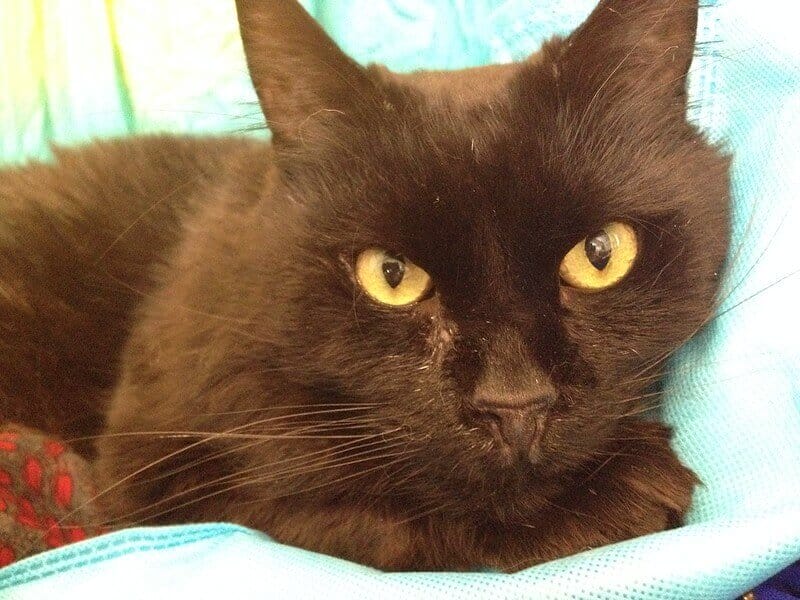 Salem
Noir (French for black)
Omen
Trick or Trixie
Sabrina
Beelzebub
Spirit
Jinx
Ripley
Erik
Spike
Raven
Faust
Carrie
Witch
Moon
Frankenstein
Styx
Jason
Devil
Zombie
Spooky
Vlad
Skellington
Fester
Bones
Addams
Hannibal
Dracula
Reaper
Gloom
Tarot
Pugsley
Goblin
Bram
Ghost
Shadow
Craven
Demon
Eerie
Dorian
Boo
Halloween Names for Black Cats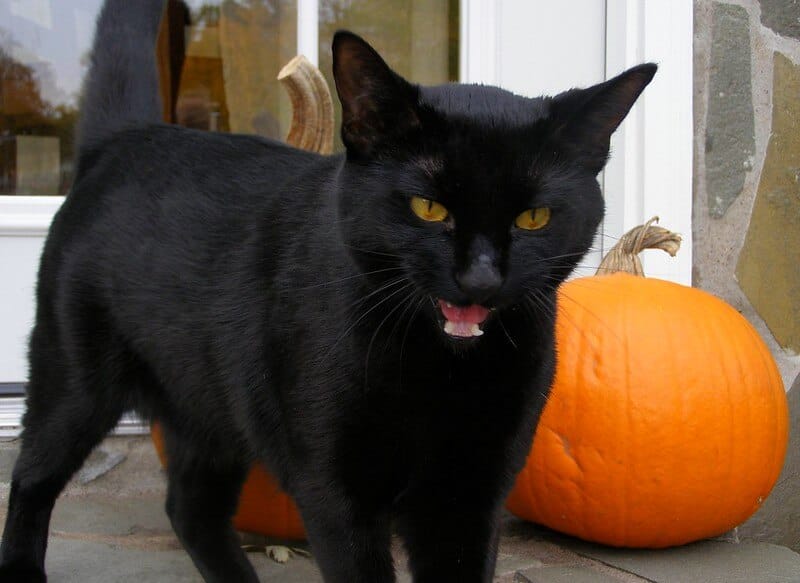 Buffy
Endora
Crafty
Monster
October
Licorice
Halle/Hal
Hallow
Boo
Tober
Costume
Muertos
Demon
Snickers
Annabel Lee
Autumn
Rosemary
Casper
Witchcraft
Grave
Eve
Halloween
Omen
Spook
Vampire
Munster
Harlow
Dracula
Jack
Norman (Bates)
Voodoo
Spirit
Frankenstein
Halo
Doom
Spooky
Ding dong
Trixy
Fright
Luna
Twix
T.O.T (trick-or-treat)
Tabitha
Thirty-one
Mask
Chucky
Carrie
Freddy
Halloween Names for Orange Cats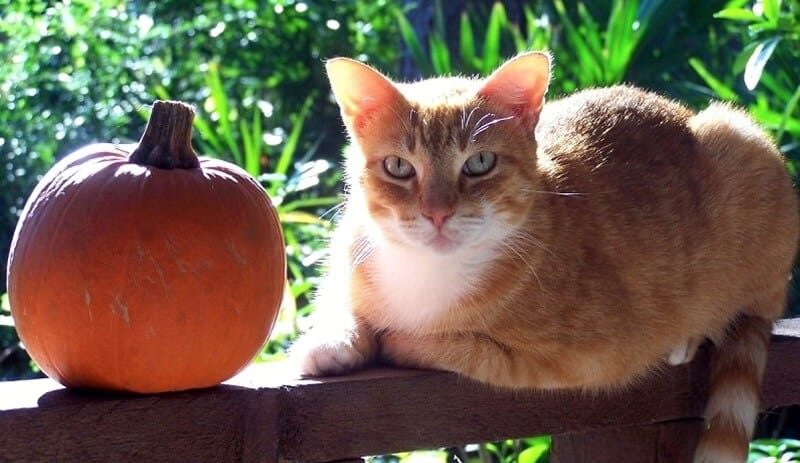 Bonfire
Marigold
Blaze
Applejack
Pumpkin
Autumn
Amber
Ginger
Naranja (Spanish for orange)
Crimson
Flame
Witch Cat Names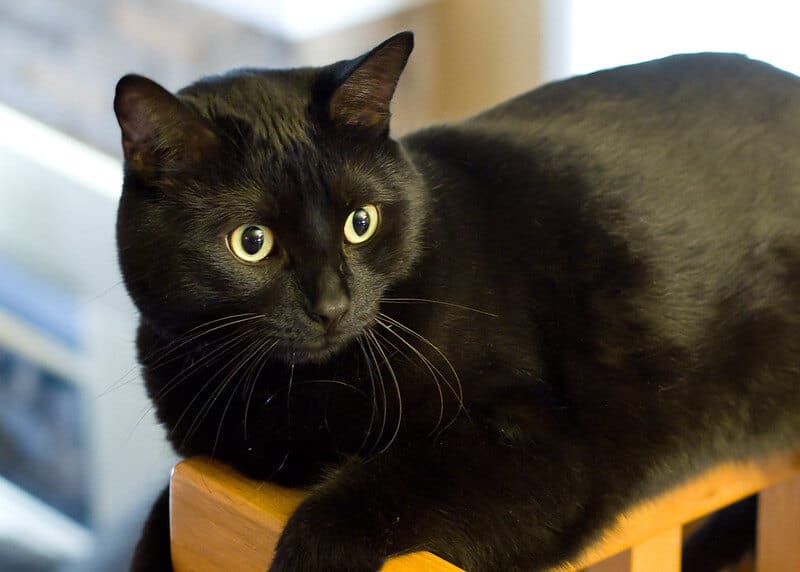 Agnes
Piper
Cabot
Nostradamus
Tarot
Baba (Witch in Polish)
Kijo (Witch in Japanese)
Incantrix (Witch in Latin)
Isobel
Hexe (Witch in German)
Necromantis (Warlock in Greek)
Sorcière (Witch in French)
Zombi
Cordelia
Endora
Hecate
Edwina
Sahir (Warlock in Arabic)
Desdemona
Salem
Sabrina
Kyteler
Delphi
Glinda
Singra
Tabatha
Willow
Sahira (Witch in Arabic)
Tituba
Shushi (Warlock in Chinese)
Strega (Witch in Italian)
Saga (Witch in Latin)
Akuba (Witch in Japanese)
Samantha
Wendy
Tabitha
Circe
Bruxo (Warlock in Spanish)
Ursula
Hermione
Koldun (Warlock in Russian)
Fall Cat Names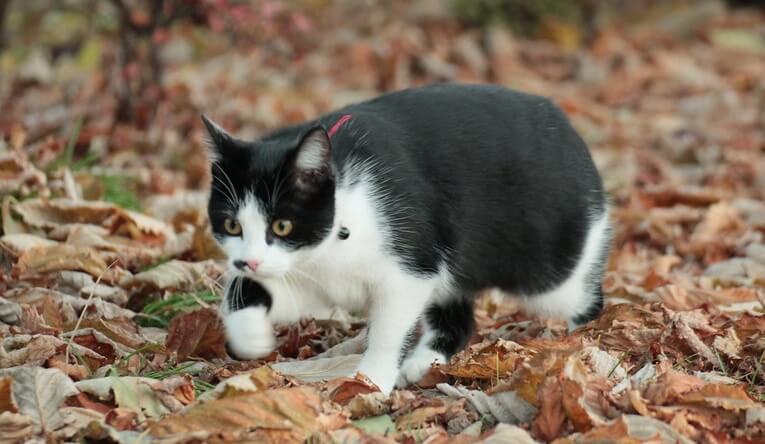 Pumpkin
Maize
Mauve
Oliver
Maple
Bittersweet
Melan (for melancholia)
Leaf
Mayflower
Hickory
Fall
Hazel
Hunter
Aster
Chestnut
Flint
Gusty
Cozy
Harvest
Crisp
Sweater
Raven
Mum
Autumn
Scarlett
Forest
Tabitha
Russet
Rusty
Amber
Giner
Nova (for November)
Ash
Berry
Copper
Gourd
Scarlet
Frost
Windy
Sawyer
Paisley
Woody
Sage
Pepo
Birch
Branch
Squash
Crimson
Golden or Goldie
Harvey
Sorrell
Crow
Indie
Sepi (for September)
Corn
Apple
Duncan
Turkey
Sparrow
Velvet
Poplar
Storm
Boots
Blaze
Fern
Acorn
October
Pilgrim
Dion
Mysterious Cat Names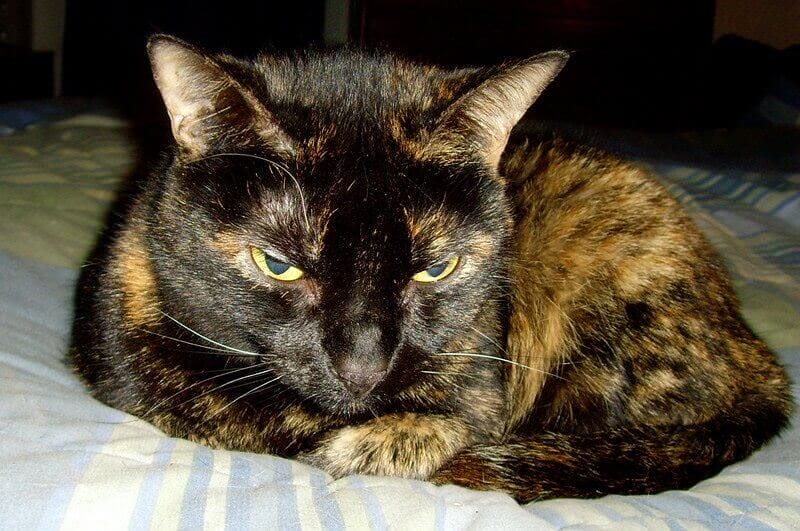 Goblin
Veil
Moon
Batty
Creeper
Devil
Vamp
Fangs
Trick
Hocus Pocus
Ghoul
Witch
Fang
Cujo
Kikimora
Dementor
Morbid
Spectra
Chupacabra
Werewolf
Warlock
Bones
Sphynx
Mummy
Shadow
Scroll
Exorcist
Vortex
Orca
Beast
Amulet
Halo
Raven
Boo
Cauldron
Conjure
Damien
Dagger
Broomstick
Magic
Cobweb
Salem
Haunting
Crook
Horror
Midnight
Haunted
Nightmare
Crow
Skull
Reaper
Witchy
Gremlin
Phantom
Spirit
Wicked
Zombie
Gemstone
Lucifer
Spooky
Demon
Occult
Night
Tarot
Ghost
Cruella
Pumpkin
Basilisk
Balrog
Gothic Cat Names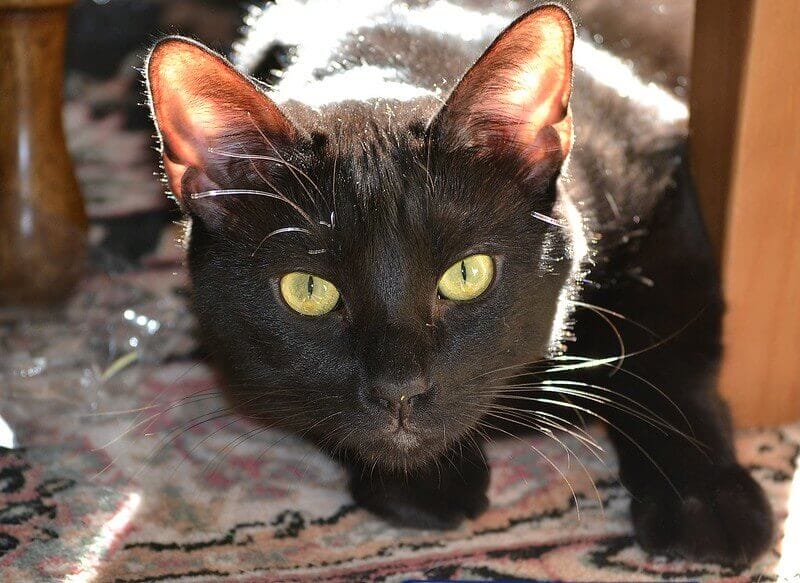 Arnie
Kara
Viola
Ryan
Jacob
Annie
Drake
Coffee
Inky
Carter
Dinah
Rosie
Buddy
Bandit
Eddie
Thunder
Lexi
Patrick
Jaggie
Rachel
Lily
Dusty
Vampire
Dylan
Penny
Starlight
Draco
Maddie
Grayson
Shadow
Tara
Amy
Jimmy
Magpie
Boo
Beetle
Robbie
Jonny
Sheba
Beast
Damien
Dracula
Basil
Darth
Liam
Emily
Elvira
Toby
Jasmine
Betelgeuse
Charlie
Sabrina
Ava
Beauty
Tilly
Opal
Clara
Harry
Mystery
Damian
Magic
Chocolate
Molly
Godiva
Ellie
George
Micky
Stone
Blackjack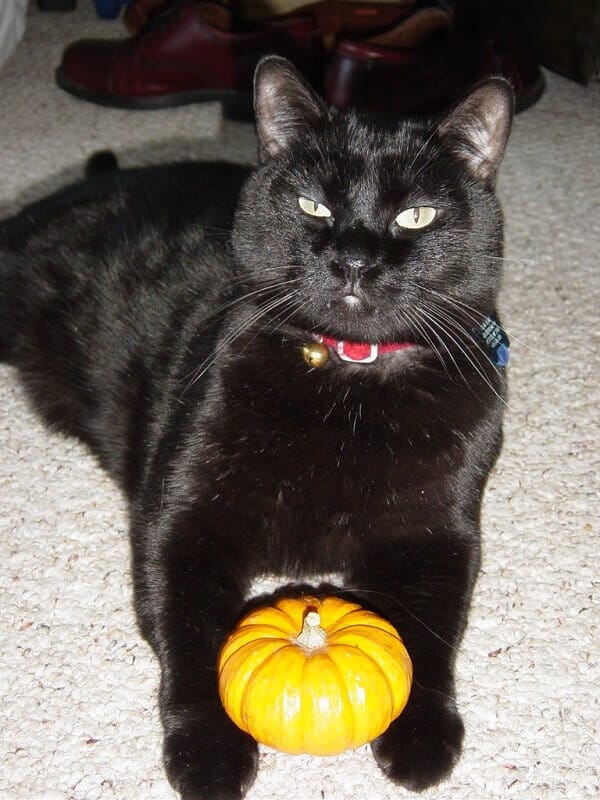 Tyler
Orla
Archie
Freda
Boo-Boo
Freddie
Clark
Dahlia
Puma
Bella
Silhouette
Duke
Chrissy
Voodoo
Petal
Gretta
Jet
Kiki
Nicky
Luke
Shade
Andy
Jack
Betsy
Ingrid
Noah
Blackbeard
Crimson
Chip
Spider
Alfie
Baron
Matches
Darkness
Mystic
Bear
Mia
Panther
Nelly
Boots
Benny
Abbi
Blackberry
Gina
Dante
Oliver
Baroness
Pocus
Batman
Salem
Zara
Bones
Frankie
Elsa
Cooper
Mason
Sammy
Timmy
Tessa
Danny
Hannah
Mystique
Adam
Harriet
Scary Halloween Cat Names
Dracula
Bandit
Sabrina
Wolf
Casper
Sassy
Bullet
Lucifer
Gamora
Igor
Chucky
Goblin
Rosemary
Raven
Midnight
Pugsley
Boo
Craven
Beast
Ghost
Elvira
Damien
Ichabod
Fester
Michael Myers
Fang
Binx
Bat or Batty
Frankenstein
Norman Bates
Killer
Monster
Demon
Salem
Spider
Hannibal
Wednesday
Merlin
Eerie
Tarot
Hitchcock
Spooky
Morticia
Jekyll
Cujo
Ares
Herman
Shadow
Bones
Moon
Magic
Hocus Pocus
Reaper
Witch
Cruella
Skellington
Jack-o-Lantern
Spirit
Zombie
Devil
Bobcat
Beelzebub
Carrie
Pennywise
Chopper
Jason
Ursula
Medusa
Trick or Trixie
Gremlin
Addams