Do you have a new dog and are looking for the perfect name? Or maybe you just love ice cream and want to give your pup a fitting name.
Either way, we've got you covered! In this blog post, we will share some of the best ice cream dog names out there.
From Chocolate Chip to Mint Chocolate Chip, these names are sure to make your pooch feel special.
So whether you're looking on adopting a new pup or just looking for some inspiration on tips on naming a dog, read on for our favorite ice cream-inspired names for dogs!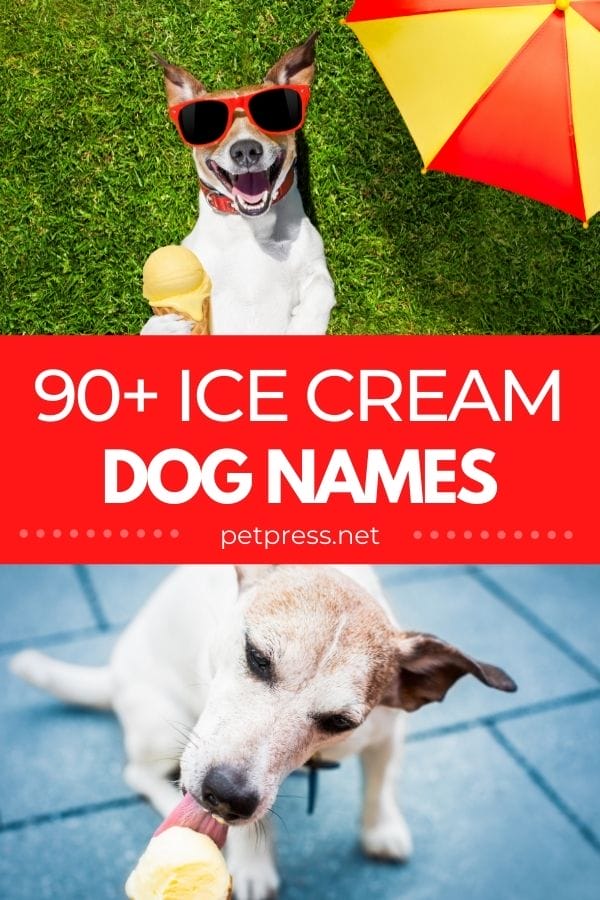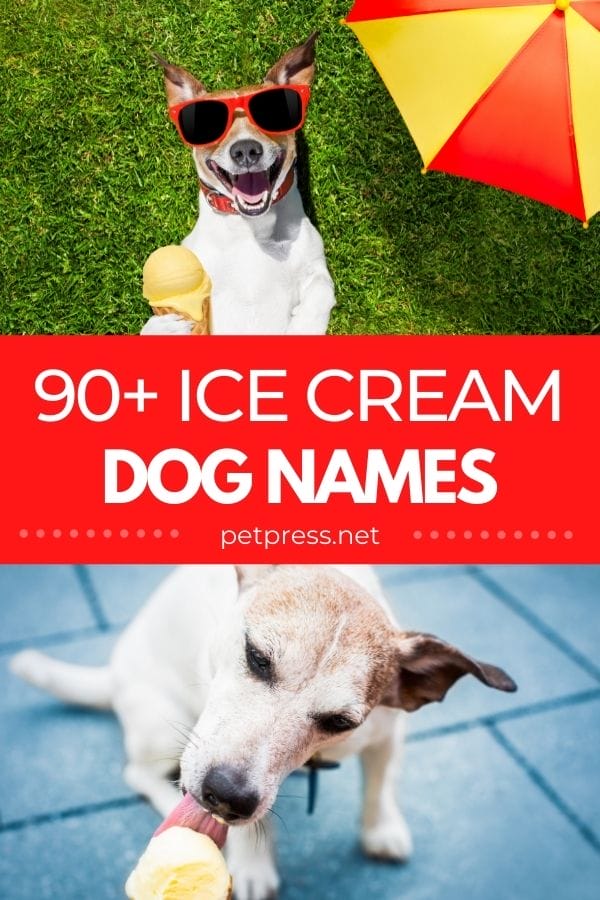 Here are the best dog names inspired by ice cream! This list will make you craving for some!
Best Ice Cream-inspired Dog Names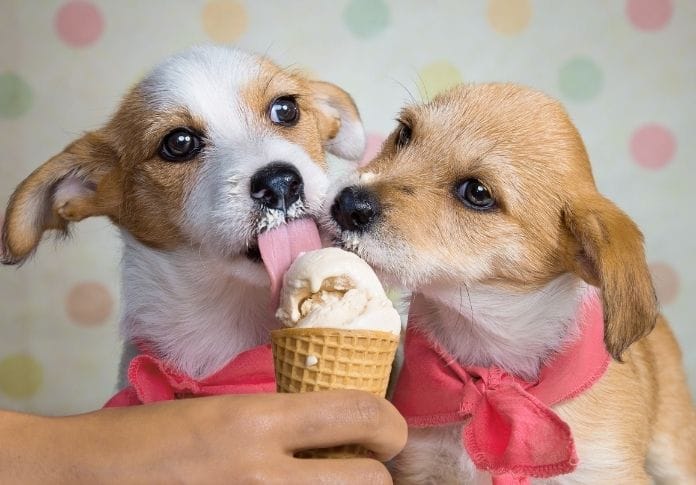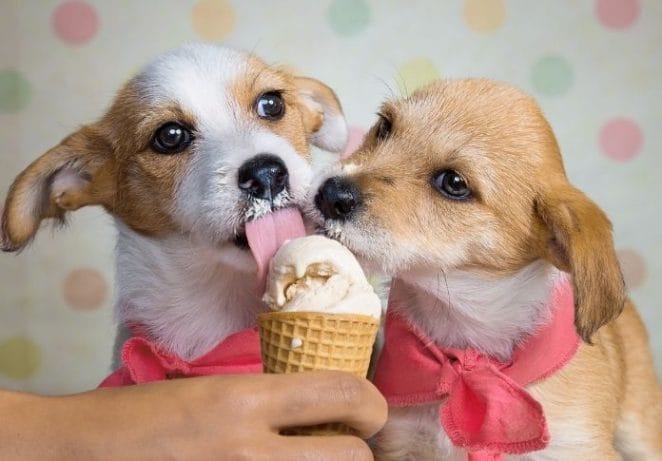 | | |
| --- | --- |
| Mint chocolate chip | composed of mint ice cream with small chocolate chips |
| Raspberry Ripple | consists of raspberry syrup injected into vanilla ice cream. |
| Ube | a popular ice cream flavor in the Philippines, it is made out of ube (purple yam) |
| Bacon | a modern invention, generally created by adding bacon to egg custard and freezing the mixture |
| Moon mist | a blend of grape, banana, and blue raspberry (or sometimes bubblegum) flavors, popular in Atlantic Canada. |
| Crab | a Japanese creation |
| Cherry | includes variations (e.g. Amaretto cherry, black cherry) |
| Blue moon | an ice cream flavor with bright blue coloring, available in the Upper Midwest of the United States |
| Rocky road | it is traditionally composed of chocolate ice cream, nuts, and whole or diced marshmallows |
| Rum & Raisin | Rum flavoured ice cream with added raisins, popular in Ireland. Good for a pair of dogs! |
| Twist | soft-serve ice cream where two flavors (if unspecified, usually chocolate and vanilla) are extruded simultaneously |
| Pistachio | also referred to as pistachio nut, is an ice cream flavor made with pistachio nuts or flavoring. |
| Teaberry | a flavor particular to Pennsylvania, with a flavor similar to wintergreen |
| Lucuma | a popular Peruvian ice cream flavor with an orange color and a sweet nutty taste |
| Spumoni | a molded Italian ice cream made with layers of different colors and flavors |
| Tiger tail | a flavor popular in Canada, consisting of orange-flavored ice cream with swirls of black licorice |
| Butter Pecan | a smooth vanilla ice cream with a slight buttery flavor, with pecans added. |
| Butter Brickle | a toffee ice cream flavoring introduced by the Blackstone Hotel in Omaha, Nebraska, in the 1920s. |
| Hokey pokey | a flavour of ice cream in New Zealand, consisting of plain vanilla ice cream with small, solid lumps of honeycomb toffee |
| Maple Walnut | Maple-flavored ice cream with walnuts |
| Neapolitan | composed of vanilla, chocolate and strawberry ice cream together side by side |
Dog Names Inspired By Ice Cream Flavors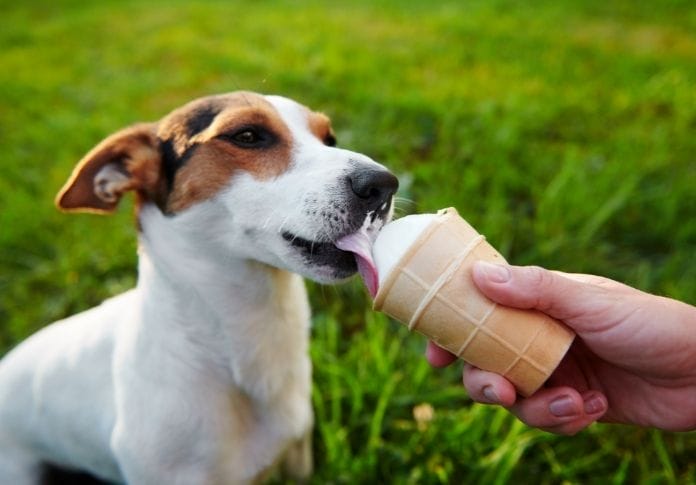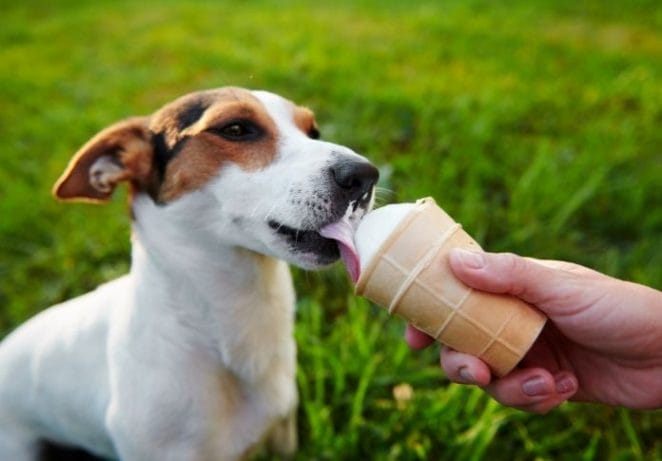 Cake Batter
Coffee
Fruit and nut
Orange Pineapple
Garlic
Cheese
Salted Caramel Truffle
Mint Oreo
Peanut Butter
Tutti frutti
Mango
Graham Central Station
Creole cream cheese
Cherry Vanilla
Halva
Peanut Butter Oreo
Cotton Candy
Almond Joy
Oyster
Chocolate
Pistachio
Chocolate Chip
Cookies & cream
Peppermint Stick
Rum Raisin
Grape
Strawberry
Bubble Gum
Cake
Earl Grey
Extreme Chocolate
M&M
Coffee Oreo
Apple
French vanilla
Grape-Nut
Oreo
Maple Walnut
Superman
Dulce de leche
Mamey
Red Bean
Cookie Dough
Beer
Heavenly Hash
Green tea
Chocolate Peanut Butter
Butter Pecan
Chocolate Whiskey
Banana
Butterscotch
Vanilla
Coconut
Strawberry Cheesecake
Licorice
Black Raspberry Chip
Moose Tracks
Dog Names Inspired By Special Ice Cream Flavors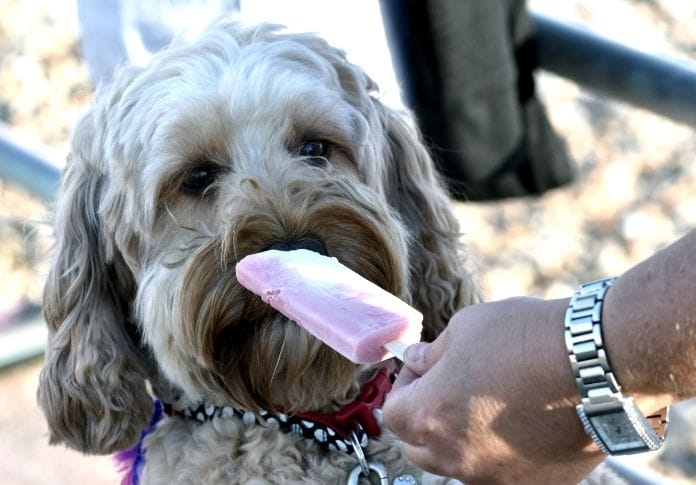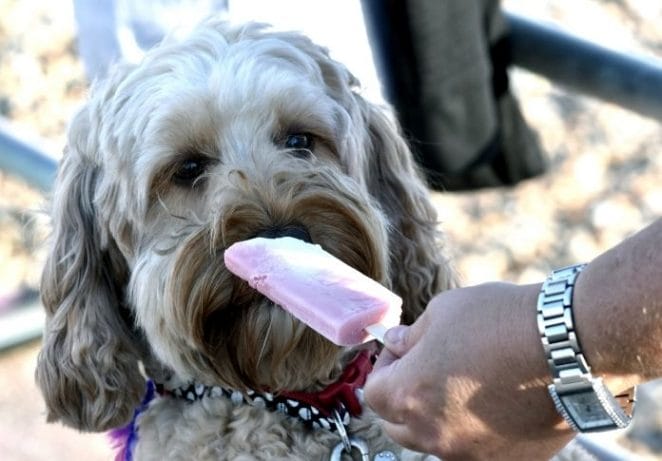 Dutch Apple
Lemon Sorbet
Chocolate Covered Strawberry Sorbet
Chocolate Yogurt
Pumpkin Oreo
Orange Sherbert
Rainbow Sherbert
Pineapple Sorbet
Vanilla Yogurt
Mango Sorbet
Strawberry Sorbet
Egg Nog
Raspberry Sorbet
So there you have it, 90 ice cream-inspired names for your new furry friend.
Whether you're looking for a punny name or something more on the traditional side, we hope this list will help you find the perfect name for your pup. Check our list of dessert-inspired dog names and candy dog names for more name ideas.
And don't forget to keep those treats coming—no one deserves them more than your best four-legged friend!