Mountain goats are a mountain climber's best friend. These types of goats are mountain-dwelling animals that look like a cross between a sheep and a goat.
Mountain goats live in the Rocky Mountains, Cascade Range, and Olympic mountain ranges of North America. They are also found in Europe, Asia, and South America.
Many people don't know what to call their mountain goat, but we're here to help you out.
If you want to name your mountain goats after famous mountains then check out these names!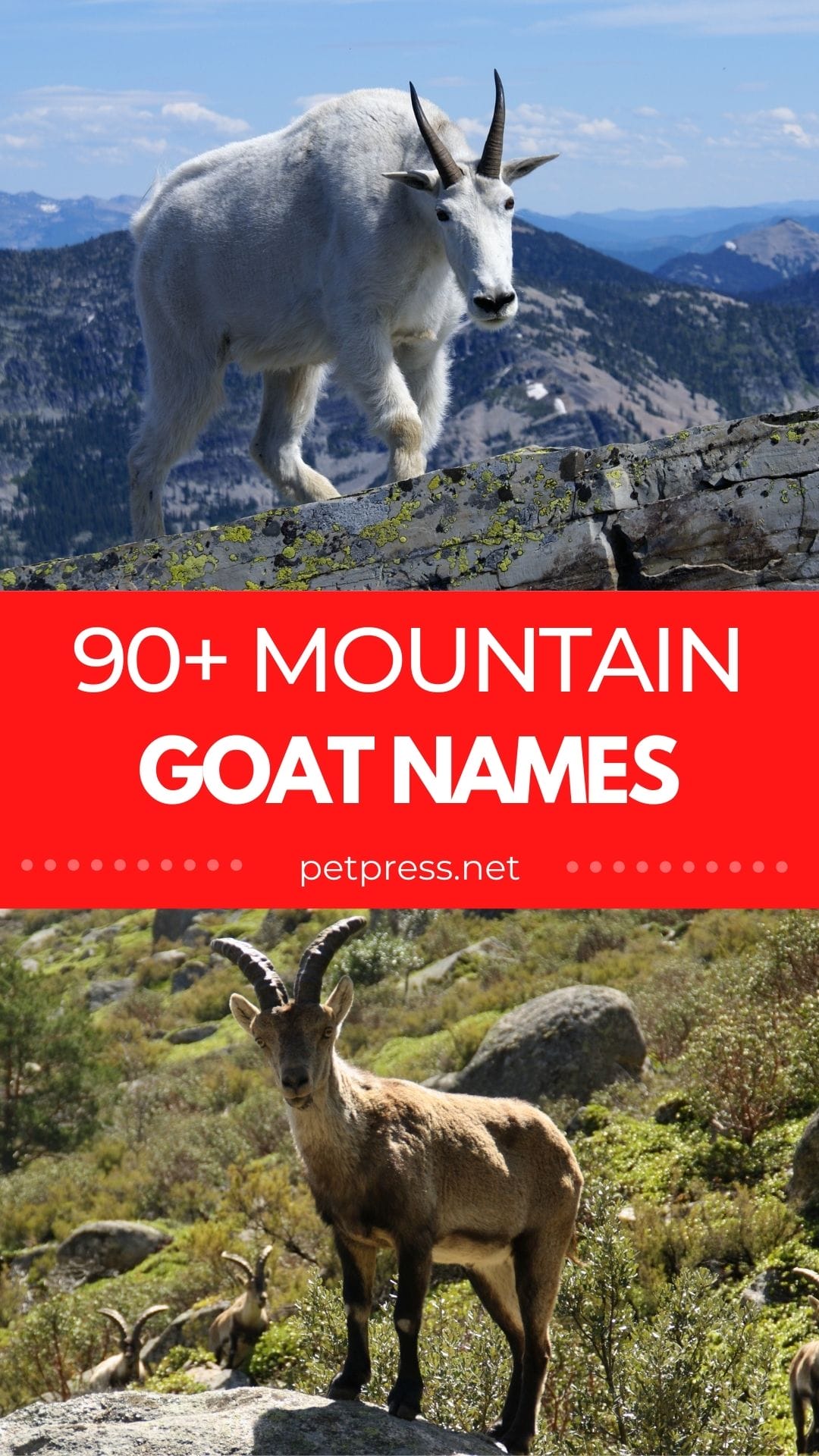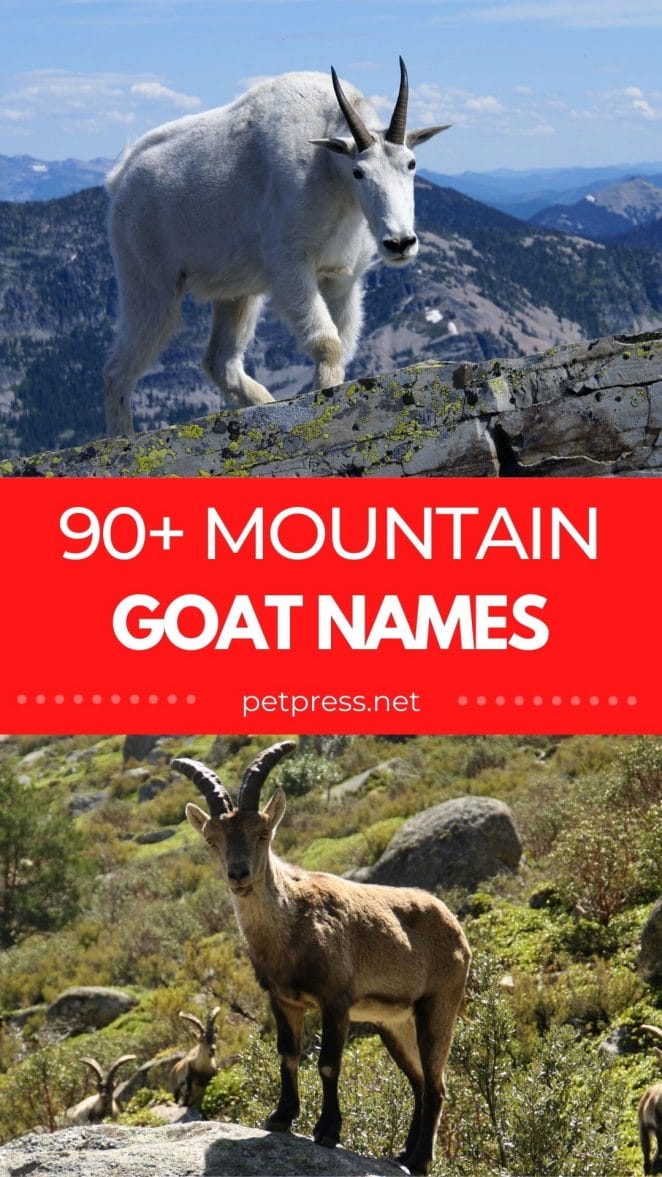 Here are the best mountain goat names for both male and female goats.
Best Mountain Goat Names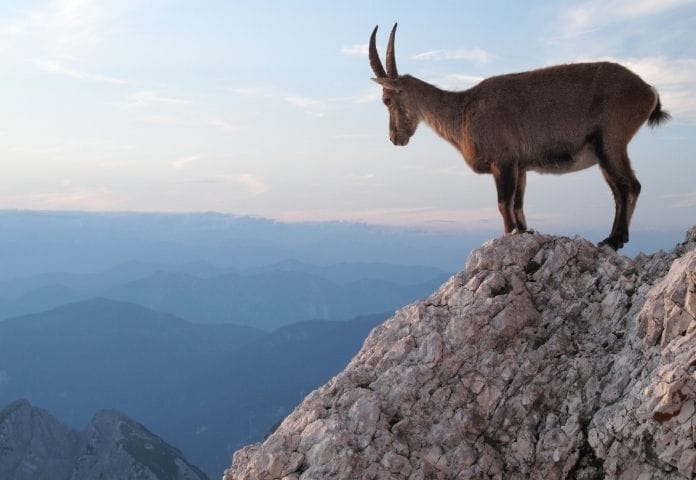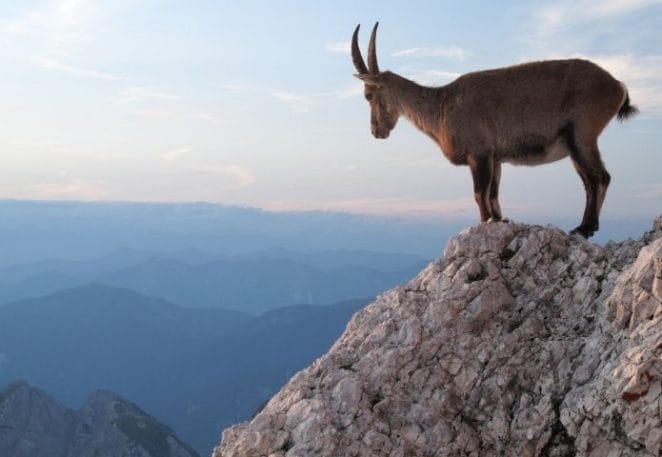 Thunder
Colorado
Alberta
Sierra
Denali
Rocky
Knoll
Bivouac
Alpine
Surefoot
Alaska
Stepper
Glazier
Dike
Everest
Ridge
Ledge
Atlas
Alps
Mounty
Boulder
Meadow
Matterhorn
Peak
Summit
Climber
Cascade
Montana
Misty
Geronimo
Saddle
Canyon
Altitude
Clifford
Pinnacle
Ande
Male Mountain Goat Names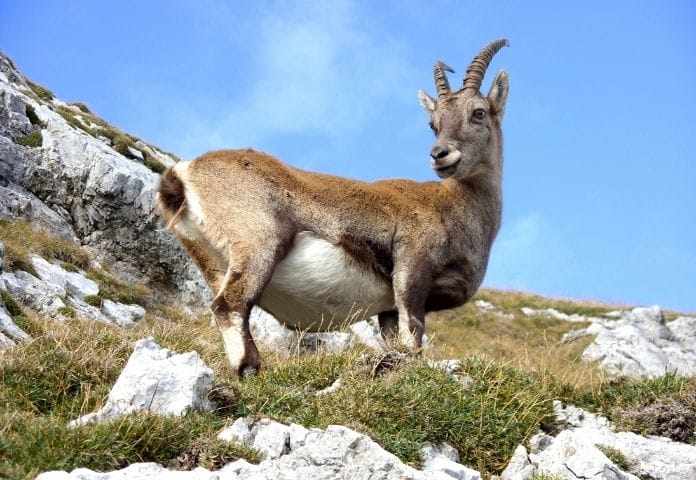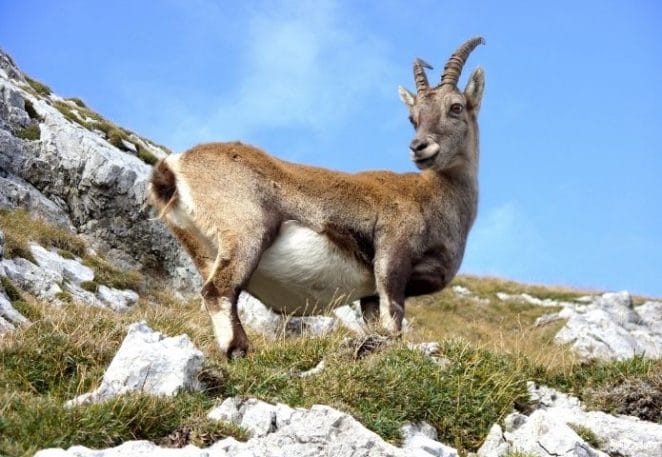 | | |
| --- | --- |
| Api | One of three sharp, icy peaks that can be found in the extreme northwestern part of Nepal |
| Makalu | Located in Nepal, Makalu is the fifth highest mountain in the world at 27,765 feet (8,462 meters) |
| Cameroon | This mountain is a volcanic mass that covers around 800 square miles and is higher than any other mountain found in West Africa |
| Everest | Located in Nepal, Mount Everest is the highest mountain in the world and is listed at 29,035 feet (8,850) |
| Tagh | Short for the Muztagh Ata mountain in China |
| Elbrus | Mount Elbrus is an extinct volcano that is located in Russia |
| Cagire | Located in France, Cagire is not a supremely high mountain (listed at 6,273 feet) |
| Gasherbrum | A group of high peaks found in Pakistan that form a semi-circle around the South Gasherbrum Glacier |
| Eiger | The name of this Swiss mountain actually means "Ogre" |
| Denny | This mountain has an elevation of 5,522 feet (1,683 meters) and can be found in Washington state |
| Kidd | Mount Kidd is found in Alberta, Canada and is listed at 9,705 feet (or 2,958 meters) |
| Logan | There are two peaks known as Mount Logan |
| Darwin | Mount Darwin can be found in California and is known as one of the most prominent peaks |
| Major | Major's Point is nestled in the wilderness of Australia and has an elevation of 5,095 feet (1,553 meters) |
| Matterhorn | The Matterhorn of Switzerland is one of the most popular climbing mountains in the world |
| Dru | The shortened form of Drus, the Les Drus mountains of France are impressive |
| Castor | A very popular climbing mountain in the Swiss Alps, Castor is one of the easiest 4,000 meter peaks of the Alps to hike |
| Alcazaba | A challenging mountain to climb with slippery rock surfaces, this mountain in Spain offers breathtaking views |
| Anzer | Anzer is a mountain found in Turkey and it has a special place in the hearts of climbers |
| Balfrin | This Swiss peak is 12,451 feet high (3,795 meters) and breathtaking with two main peaks |
| Chimborazo | An extinct volcano which is the highest peak in Ecuador at 20,565 feet (6,268 meters) |
| Rocky | In honor of the Rocky Mountains, which is a range of mountains that dominates the western part of North America |
| Irazu | This mountain of Costa Rica is full of interesting craters and offers extremely beautiful views |
| Andes | A great and wondrous mountain system of South America that covers a distance of around 5,500 miles |
| Weston | Weston Peak is a walk-up hiking mountain found in Denver, Colorado area and is listed at 13,572 feet (4,137 meters) |
| Kilimanjaro | The highest of the seven summits in Africa and listed at 19,340 feet (5,895 meters) |
| Alborz | A mountain range in Iran that reaches a height of 18,406 feet (5,610 meters) |
| Oyu | Short for the mountain, Cho Oyu, which is the 6th highest mountain in the world |
| Dusty | One of Montana's many beautiful mountains, the Dusty Star Mountain is located in the Lewis Range of Glacier National Park |
Female Mountain Goat Names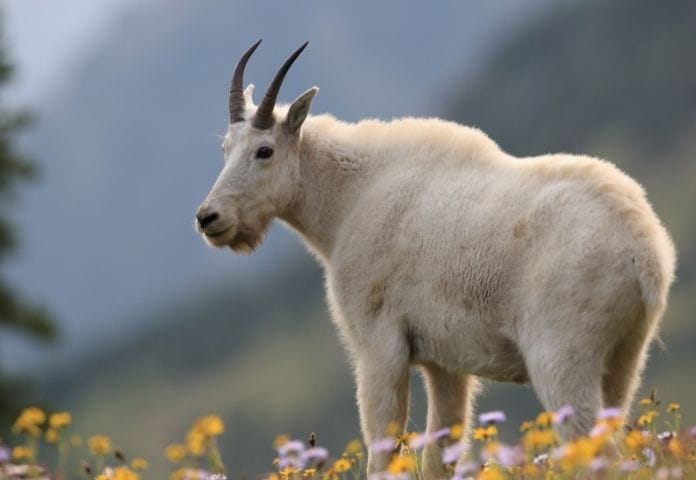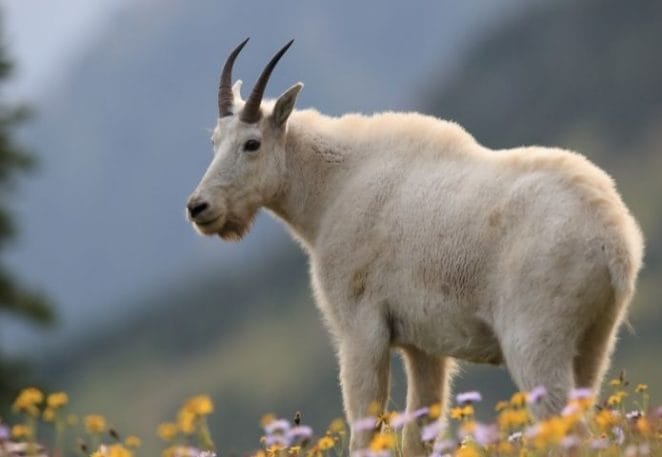 | | |
| --- | --- |
| Lhotse | The fourth highest mountain in the world |
| Kamet | This amazing mountain found in India is the second highest peak in the Garhwal Region |
| Namcha | This name is the shortened version of Namchabrava, which is a large mountain in India |
| Nona | Located in Norway, Nona Mountain is petite at an elevation of 3,320 feet (1,012 meters) |
| Dana | There are two different Mount Danas that can be found in the US |
| Wila | The full name of this mountain in Bolivia is Wila Llojo and it is a popular walk-up hiking mountain |
| Benna | A popular skiing location in Italy, Benna Mountain is listed at 7,356 feet in elevation |
| Jazzi | Another mountain found in Italy, Cima di Jazzi is a popular basic snow/ice climb |
| Lena | Mount Lena can be found in Washington State and is commonly known as Mt. Baldy |
| Devi | Nanda Devi is the highest mountain in India |
| Rainier | Mount Rainier is the largest mountain of the Cascade Range in Washington State |
| Jaya | Shortened version of the mountain Pachajaya in Bolivia which is 13,615 feet high (4,150 meters) |
| Ipala | Volcanic in nature, the Ipala Mountain in Guatemala |
| Easter | This little mountain is only 5,326 feet high (1,623 meters) and is located in Washington State |
| Denali | This is actually the "old" name for Mount McKinley which is found in Alaska |
| Kea | Mauna Kea is a dormant volcano in Hawaii and is one of the tallest island mountains in the world |
| Ailama | Located in Georgia, this mountain offers major mountain expeditions |
| Orizaba | Fully known as Pico de Orizaba, this mountain is a dormant volcano in Mexico |
| Preti | Cima Preti is a beautiful mountain found in Italy |
| Askja | a volcanic mountain who's latest eruption in 2001 created Lake Askja which is 220 meters |
| Sierra | The Sierra Blanca mountain in New Mexico |
| Echo | Located in the Madison Range of Montana, Echo Peak is the third highest peak |
| Pamir | A highland region of Central Asia |
| Hope | Mount Hope in Alaska offers gorgeous views for climbers as they hike their way up to base camp along the ridge walk |
| Tirich | Tirich Mir is part of a group of large, icy pyramids located in the Hindu Kush region |
| Bernina | This icy mountain towers above the others in the Bernina Range |
| Canali | This rocky peak in Italy is impressive due to its 500 foot high West Face |
| Rose | Mount Rose of California 10,776 feet high (3,285 meters) and offers great views of the Lake Tahoe area |
| Fuji | The highest mountain in Japan and known as Fuji-san |
In this article, we've compiled a list of over 90 names for mountain goats.
We hope you find the perfect name that suits your goat's personality!
Whether it be an ornamental title or just a simple word to describe how they act, there's something in here for everyone.
If you're still having trouble coming up with a good one, don't worry – we have a list of over 120 black and white goat names as well if you need more ideas.
We also have a goat name generator to help you create the best name based on your preference.