Did you know that goats, whether they are black, white, or even mixed in both, are highly sociable animals and they get depressed whenever they are separated? They should not be isolated since these farm animals are very intelligent and curious animals. So if you're looking for specific black and white goat names, then we have different sections of name ideas for you to choose from.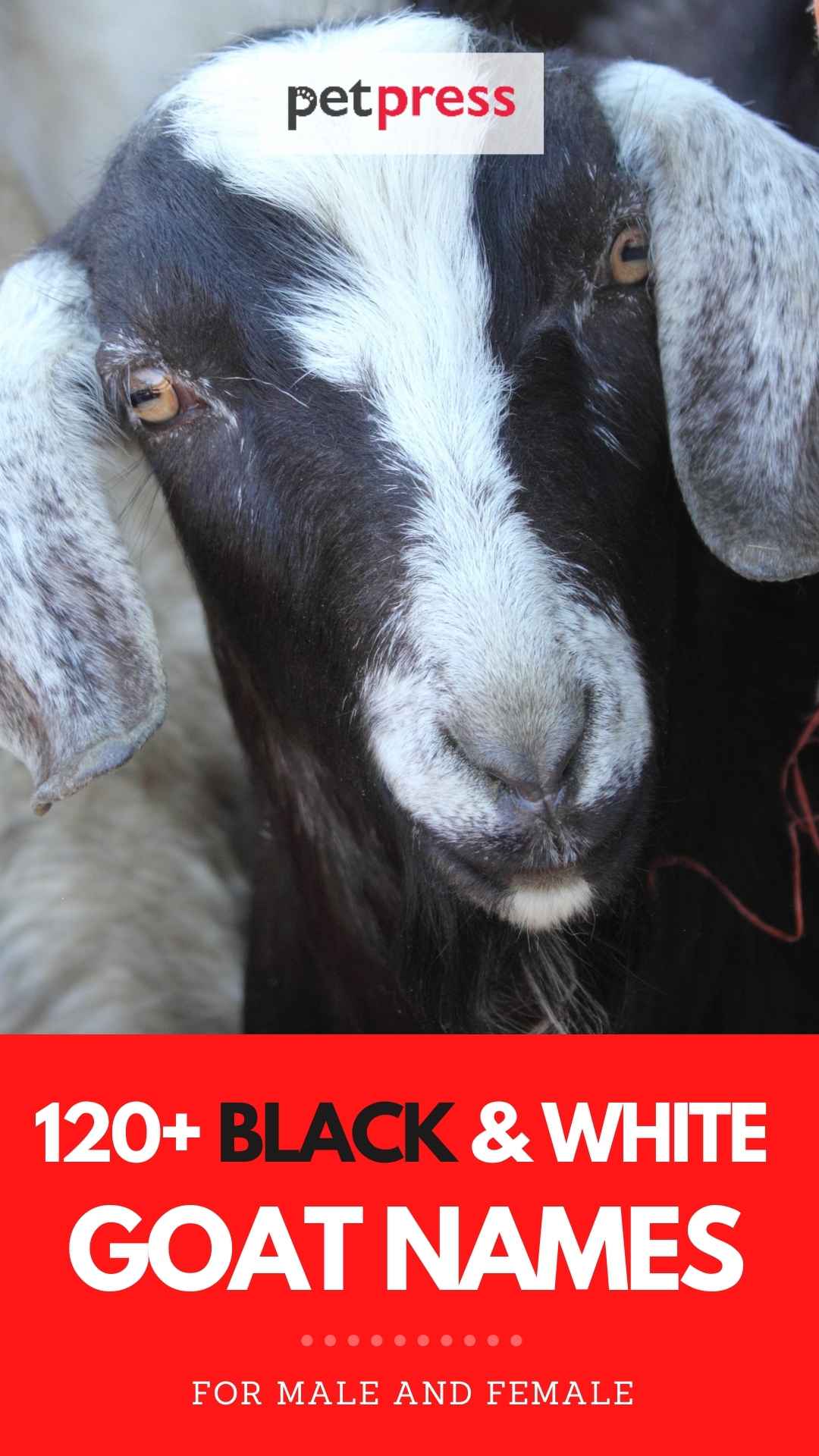 Black Goat Names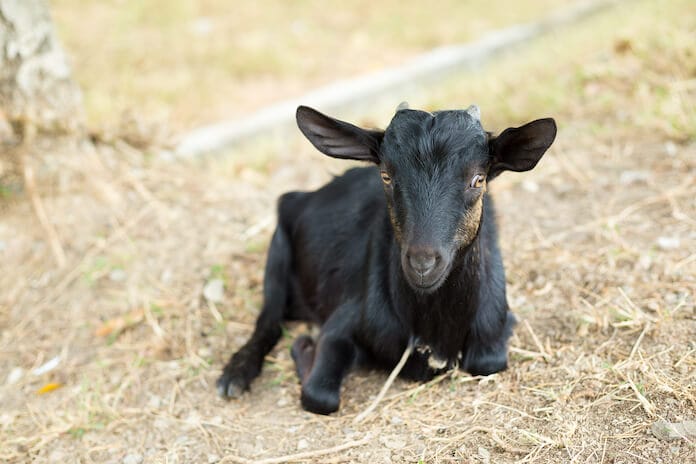 Darcy
Astra
Stormy
Duncan
Ebony
Bumboo
Licorice
Boomer
Dakota
Cobrin
Midnight
Angus
Shadow
Smokey
Nightshade
Bruno
White Goat Names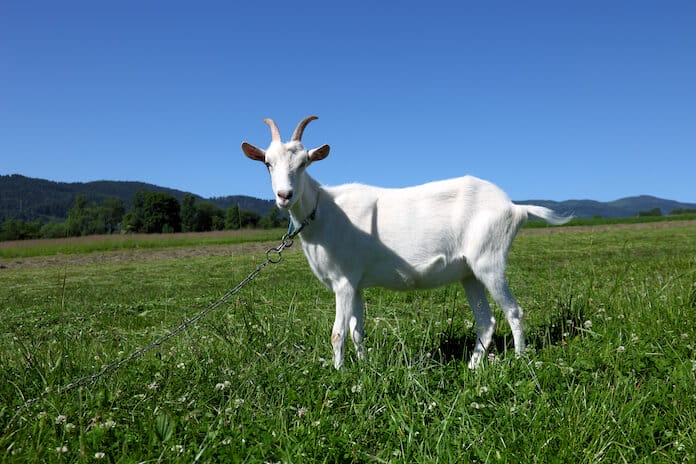 Snowy
Snowball
Orchid
Snowflake
Cream
Daisy
Angel
Astrid
Milky
Pearl
Morgan
Milky White
Denali
Milky Way
Echo
Blizzard
Custard
Snow White
Cloud
Male Names For A Black & White Goat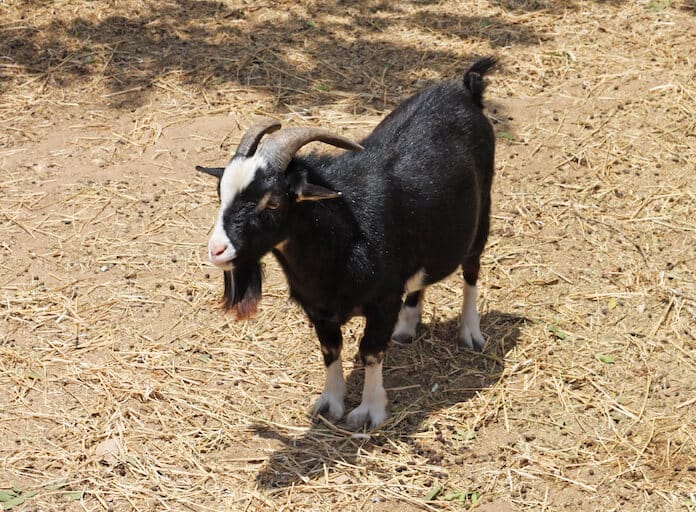 Bandit
Flyer
Ace
Snoopy
Roscoe
Sylvester
Max
Felix
Pepe (Le Pew)
Charlie
Harley
Elvis
Domino
Chester
Milo
Female Names For A Black & White Goat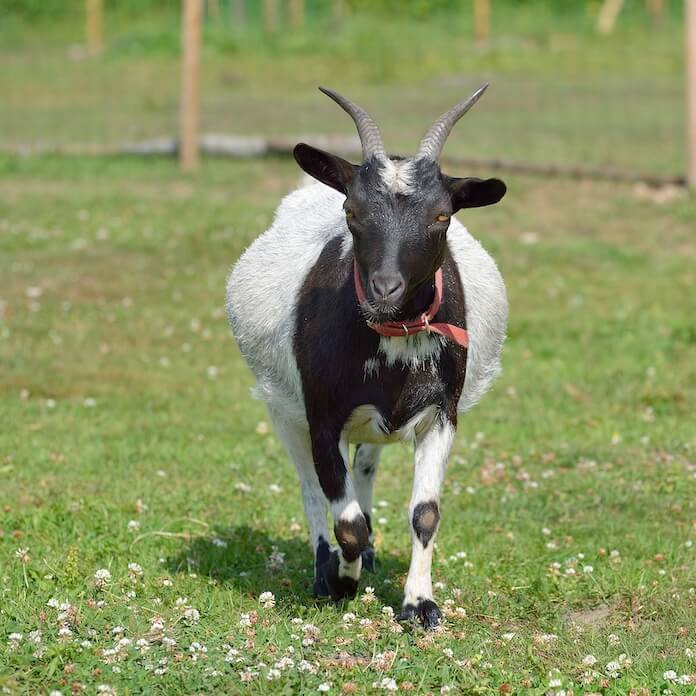 Bellatrix
Coco
Midnight
Quinn
Zara
Merle
Luna
Clarity
Stella
Sky
Diamond
Star
Maggie
Millie
Dottie
Peppa
Eve
Cece
Other Names For A Black & White Goat
Frosting
Puffin
Bunny
Zebra
Chocolate Chip
Sprinkles
Skunky
Bessie (cow)
Orca
Magpie
Houndstooth
Cookie
Milkshake
Cupcake
Chevron
Swirl
Almond Joy
Zig Zag
Dice
Pepper
Motley
Truffles
Donut
Panda
Chess
Sushi
Sundae
Dot
Lemur
Freckles
Stripes
Spot
Penguin
Oreo
Cricket
Tuxedo
Lucky
Checkers
Raccoon
Domino
Harlequin
Marble
Coda or Koda
Gingham
Macaron
Grayscale
Beans
Bear
Badger
Pinstripe
Boots
Monochrome
Patch
Mittens
Other than these black or white goat names, we have a general list of cool pet goat names that you can check out. Not only that, if you cannot still decide on a name then you can try out our goat name generator which is very helpful in creating a specific goat name depending on your taste.