Pygmy goats are a miniature breed of goats. They have been around for thousands of years and pygmy goats were brought to the United States in the mid-19th century by French settlers.
This article contains over 100 goat names you might consider giving your pygmy goat!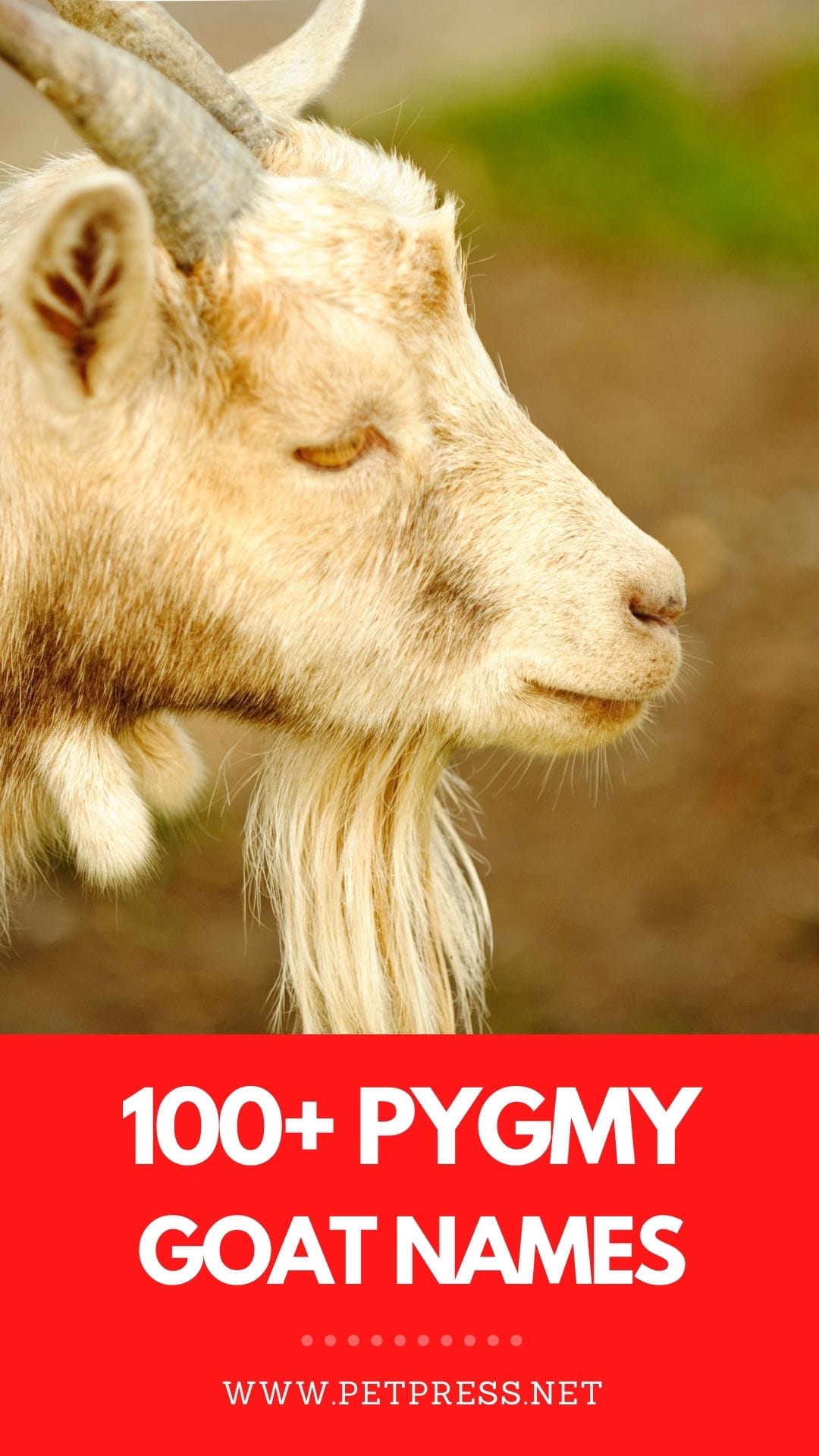 Here are the best pygmy goat names that include male and female name ideas.
Male Pygmy Goat Names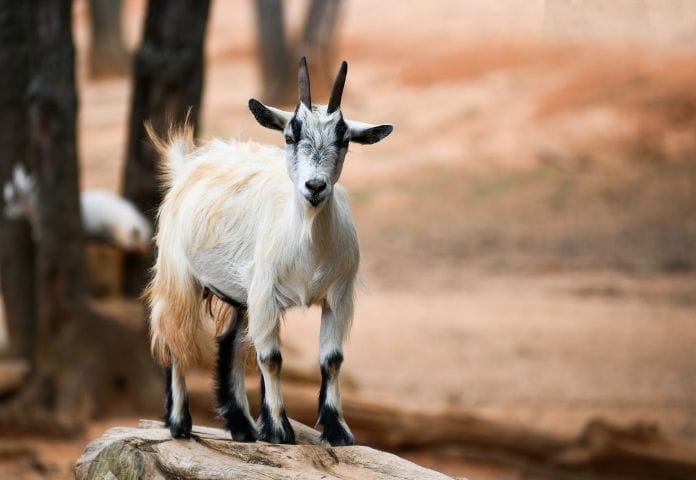 Moses
Bernie
Edwin
Stewart (Stewie)
Nick
Fitzgerald (Fitz)
Seamus
Bradley
Montgomery (Monty)
Clark
Reginald (Reggie)
Baldwin
Bernie
Peregrine (Perry)
Galahad
Chad
Colin
Einstein
Galahad
Billy
Pete
Halsey
Gaspard
Gus
Marshall
Kane
Percival
Archie
Dean
Jeremy
Harry
Pierre
Ozzy
Lucas (Luke)
Nelson
Rusty
Manny
Duncan
Ulysses
Angus
Female Pygmy Goat Names
Goldie
Blondie
April
Lucy
Molly
Daffodil
Sandy
Sophie
Posie
Sabrina
Nora
Peggy
Dolly
Rosemary
Lily
Barbie
ZaZa
Katy
Zoe
Dahlia
Mona
Dixie
Nina
Petunia
Blossom
Chloe
Emmie
Suzy
Buttercup
Corrina
Opal
Doris
Callie
Petunia
Lady
Misha
Penny
Mae
Daisy
Rose
Cute Pygmy Goat Names
Binky
Tom Thumb
Baaaah-nald Trump
Brownie
Goaty Cake
Sprocket
Gypsy Goat Lee
Lil Bo Peep
Carrot Top
Nuts N Bolts
Nutmeg
Lucky Charm
Dalai Lamb-a
Chief Bogo
Pippin
Tapioca
Cappuccino
Sparky
Twinkle Star
Cupcake
Piccolo
Goat-topia
Natural Blonde
Nutella
Alfalfa
Niblet
Little Flower
Pinky
Marie Antoinette
Walnut
Rosebud
Snow White
Clara Belle
Button
Cutie Patootie
What the Bleat
Nugget
Spark Plug
Lambkins
Woolly Mammoth
So you've decided to adopt a pygmy goat, congratulations!
Whether it be for their small size or friendly personality, these little guys are very endearing.
The best part of adopting one is coming up with the perfect name for them.
But how do you come up with an original and clever name? We also have a list of over 60 Irish goat names with meanings that may spark your creativity when naming your new pet.
We hope this article has helped make finding the right name easier than ever before!