Horses are a huge part of Southern culture. They have been since the beginning of time and they will continue to be for many years to come.
Horses are used for everything from working on farms to being ridden in competitions.
Whether you're looking for male or female horse names, there is a list of over 140 southern horse names that might suit your needs!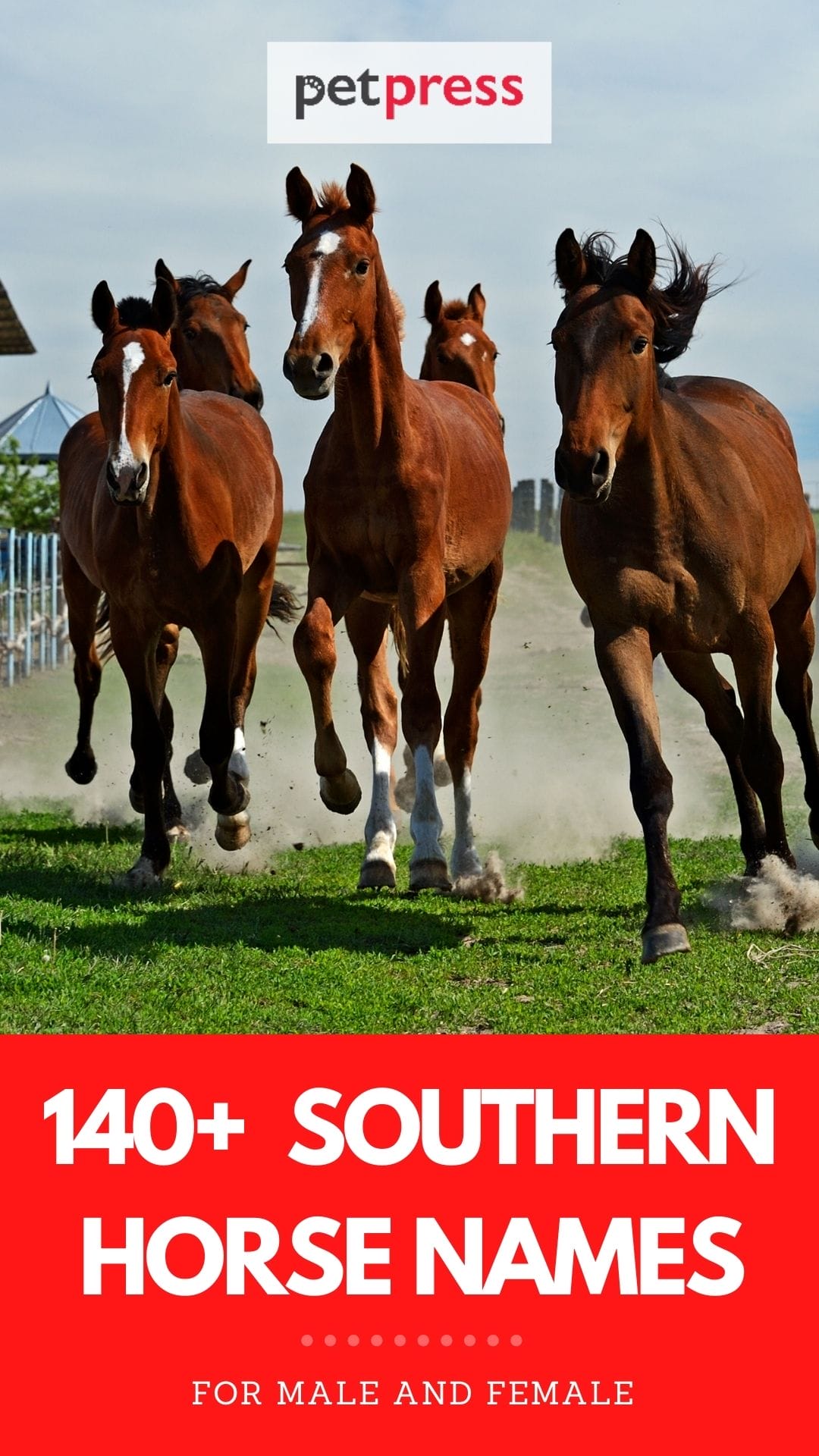 Southern Horse Male Names
Yeller
Mason
Bonanza
Benny
Ginger
Bob
Boone
Jim Bob
Shelby
Ace
Delta
Charlie
Willow
Butch
Davis
Finn
Marshall
Bo
Weston
Sundance
Carter
Biscuit
Cole
Blanche
Uncle
Louey
Burt
Bud
Hank
Earl
Beau
Archie
Dan
Bullet
Bonnie
BobbyJo
Ryker
Tammy
Lou
Smokey
Bandit
Billy
Blue
Harper
Southern Horse Female Names
Anna Belle
Betsy
Dixie
Hallie
Eli
Anna Mae
Mirabelle
Miley
Anne
Maribelle
Hazel
Connie
Rutabaga
Scarlett
Abby
Jolene
Emma
June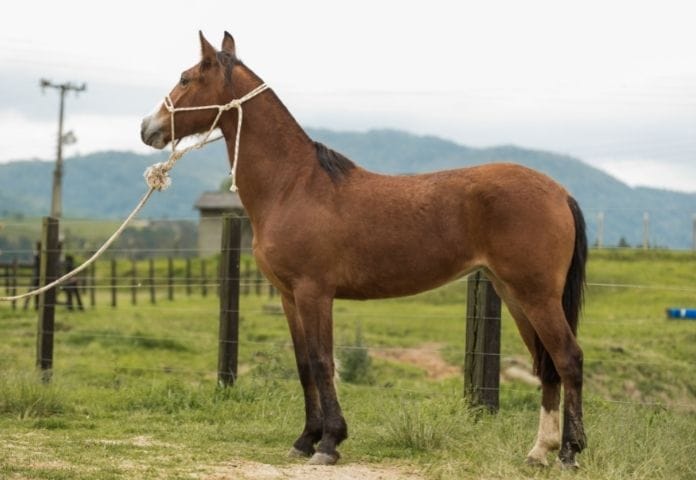 Daisy May
Anna Beth
Adelaide
Tallulah
Jamie
Linda
Clementine
Moxy
Bailey
Glory
Pepper
Betty
Rosie
Kitty
Maisie
Addie
Barbara
Ada
Callie
Red
Adeline
Anna Banana
Best Southern Names For A Horse
Here are our top picks of Southern names for your new pet horse.
June
Myrtle
Charleston (Charlie)
Belle
Carter
Atticus (hero in To Kill a Mockingbird)
Bayou
Winston
Nola (after New Orleans)
Faith
Percy
Porter
Walker (as in author Percy)
Chandler
Blanche
Butler
Flannery (as in author O'Connor)
Caroline
Delilah
Prescott
Sweet Tea
Emmaline or Emmeline
Azalea
Tupelo
Huckleberry (Huck)
Rhett
Jasper
Crawford
Opal
Ford
Sunday
Clement (Clem)
Jefferson
Scarlett
Deacon
Tobias (Toby)
Jackson
Preston
Virginia (Ginny)
Savannah
Sawyer
Bishop
Stella
Carson (as in author McCullers)
Annabelle
Violet
Faye
Pearl
Shelby
Annamae or Annie Mae
Clementine
Moss
Judge
Georgia
Harper (as in author Lee)
Mercy
Zora (as in author Neale Hurston)
Warren
Magnolia (Maggie)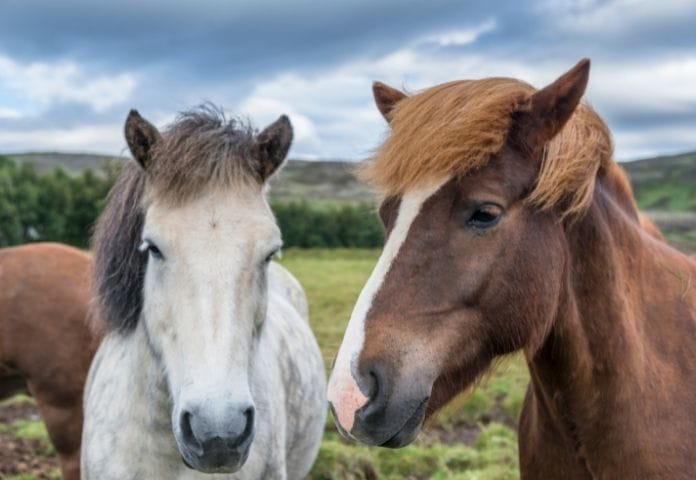 We hope you've found a few names on this list that suit your horse well.
Southern horse owners are known for their creativity, and we wanted to share some of the many different breeds with imaginative nicknames!
If none of these seem like quite what you were looking for or if you want more ideas, take a look at our other blog post about famous racehorse names.
Our experts can also help you come up with an unforgettable name for your four-legged companion – give us a call today to get started!