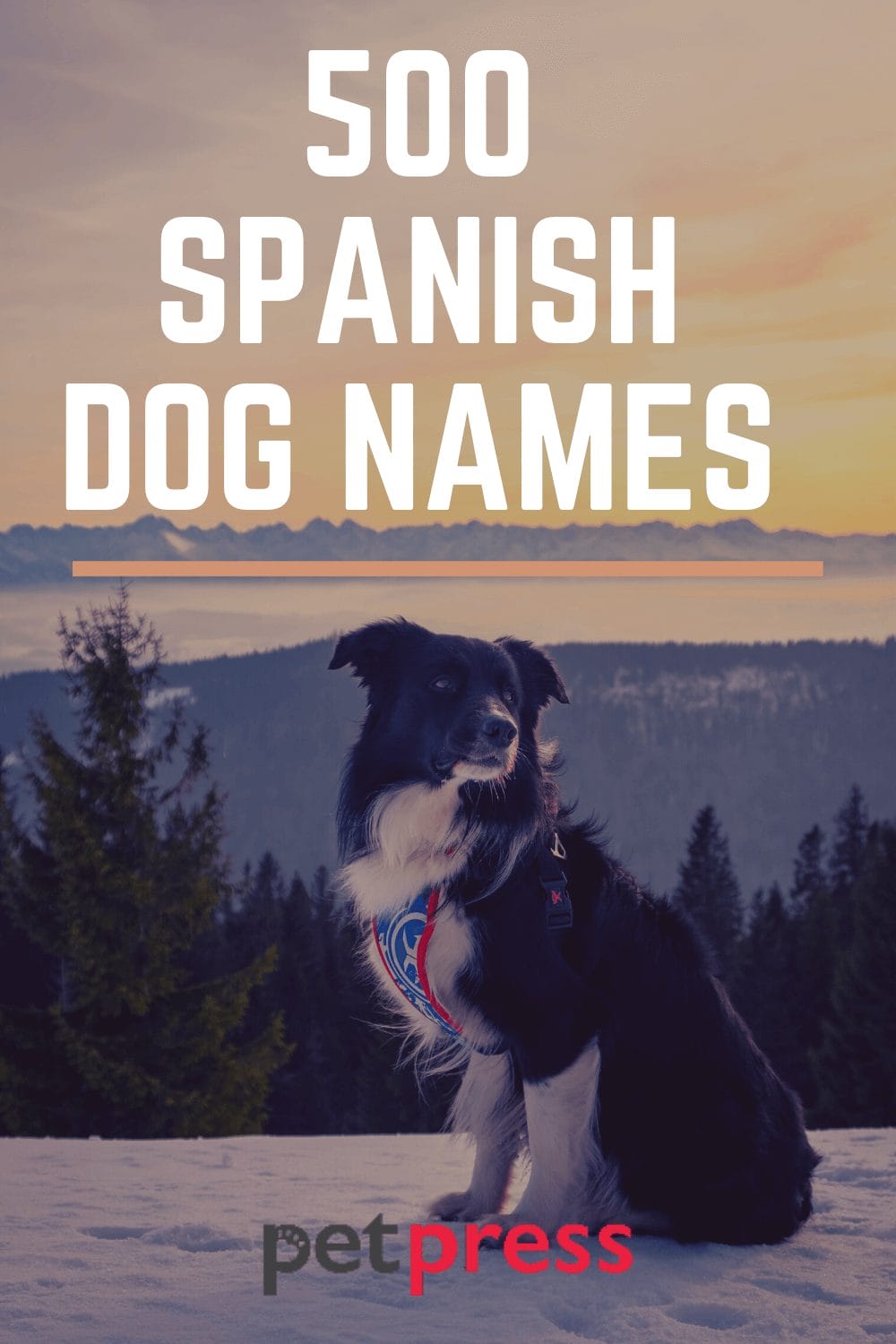 All new pet owners are always looking for unique and exotic names for their dog, and Spanish names are a great way to show off your amor to your beautiful furry best friend. If you are looking for Spanish dog names, then this article is for you, since we've covered all Spanish dog names for both male and female also for any kinds of dog breeds. So, the amazing list below!
Spanish Boy Dog Names
Ferdinand
Leo
Bruno
Sanche (Blessed one)
Serge
Nestor (Wise)
Andres
Sombra (Shadow)
Manuel
Oro (Gold)
Hugo (Intelligent)
Geraldo
Segundo (Second)
Roldan
Lobo (Wolf)
Bigotes (Whiskers)
Joan
Izan
Valiente (Brave)
Luca
Santiago
Edmundo (Wealthy protector)
Ponce
Seguro (Safe)
Chico (Boy)
Rafael
Bernardo (Strong as a bear)
Galeno
Martí
Cristian
Jesus
Aimar
Francisco (Free man)
Pancho
Guido
Corto (Short)
Cruz
Angel
Ibai
Orlando
Jan
Sancho
Mauro
Mannie (form of Emmanuel)
Jaime
Paco
Rodas (Roses)
Viddy
Allegro (Music)
Manco
Tierra (Earth)
Mario
Pol
Vito
Enrique
Luis
Luz (Light)
Adrian
Gael
Gustavo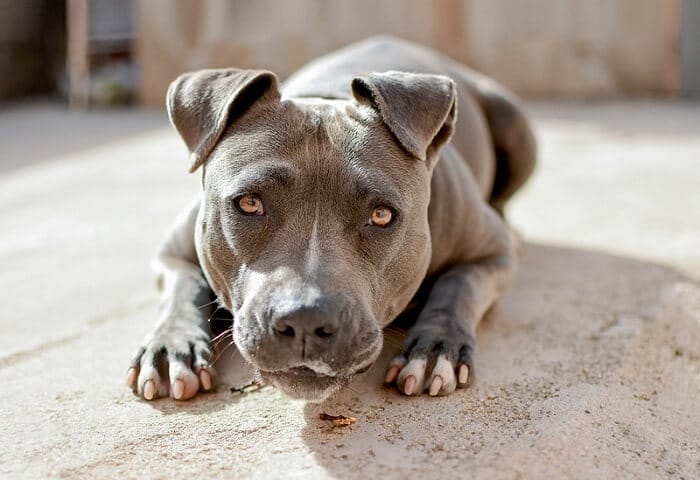 Saul
Amante (Lover)
Rayan
Ruben
Gitano
Gordo (Fat)
Leonardo (Lion-bold)
Jorge
Gabriel (God is my strength)
Aleix
Cielo (Sky or heaven)
Lisandro
Silvi (from the woods)
Alonso
Socorro
Carlito
Carlos
Lión (Lion)
Marcos (of Mars)
Victor
Fernando (Adventurer)
Marco
Juan
Felipe
Hector
Lupe (Wolf)
Hermoso (Handsome)
Diego (Supplanter)
Jose
Enzo
Iggy
Julio
Martin
Ismael
Antonio
Alvaro
Cerveza (Beer)
Benito
Julen
Consuelo
Pequeño (Small)
Romeo
Marques
Pau
Dario
Donato
Marc
Arnau
Fuerte (Strong)
Armando
Belen
Raul
Salvador
Esteban
Sergio
Gonzalo
Leon
Tigre (Tiger)
Alfonso (Noble)
Nil
Feliz (Happy)
Oscar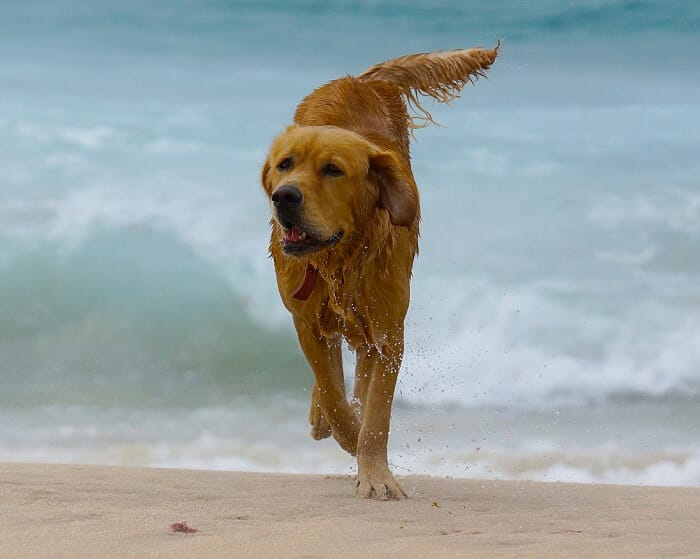 Lorenzo
Tipo (Kind)
Eloy
Tiburon (Shark)
Bueno (Good)
Mateo
Hernan
Joven (Young)
Armand
Ronroneo (Purr)
Ricardo
Emilio (Flattering)
Alonzo
Emanuel (with us is God)
Asier
Stefano (Crown of laurels)
Eduardo
Vivo (Alive)
Ramon (Form of Raymond)
Carmine
Thiago
Santo
Youssef
Faron (Pharoah)
Onofre
Oso (Bear)
Raymundo
Alejandro
Leonor (Bright)
Miguel
Lucas
Pablo
Pedro (Rock, form of Peter)
Caliente
Niño (Little boy)
Aitor
Rico (Strong ruler)
Federico (Peaceful ruler)
Guillermo
Vicente
Rio (River)
Navarro
Che
Biel
Feroz (Fierce)
Damian (Tame)
Noche (Night)
Javier
Yago
Rodrigo
Paulo
Cazador (Hunter)
Loco (Crazy)
Cortez
Fabio
Dante
Amado (Loved)
Inigo
Nicolas
Peludo (Furry)
Domingo
Cristofor (with Christ inside)
Zorro
Quito
Esponjoso (Fluffy)
Nacho
Milo
Dulce (Sweet)
Lindo (Pretty)
Alvar (Truth-speaker or guardian)
Richie (Variant of Richard)
Get full list of male spanish dog names
Spanish Girl Dog Names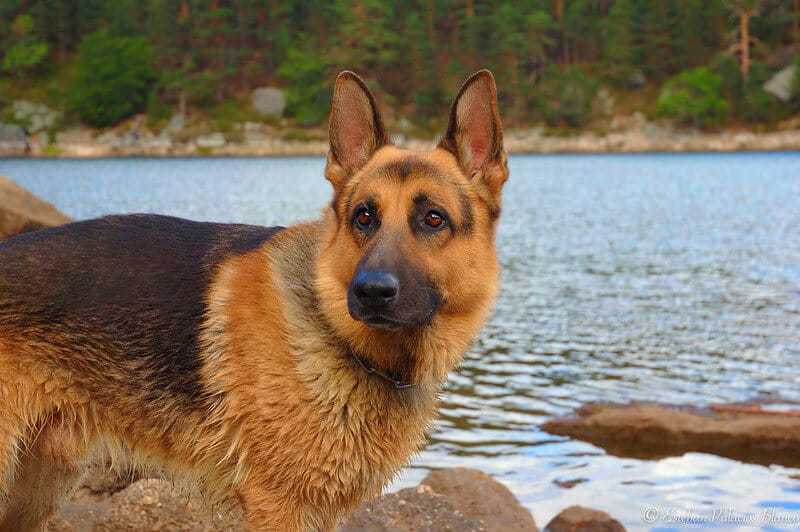 Madina
Nita
Julia
Tierra
Bebe
Hermosa (Beautiful)
Juanita (God's gift)
Buena (Good)
Sarita (Princess)
Salsa
Carlotta
Inez
Loretta
Zerlina
Playa (Beach)
Lavada (Pure)
Alicia
Santana
Bonita (Pretty woman)
Drina
Reya (Queen)
Grecia (Graceful)
Macaria
Leya (Loyalty)
Ria (From the river's mouth)
Adriana (Dark)
Savannah
Dulcinea (Sweet)
Alba (Sunrise)
Yolanda
Baya (Berry)
Xiomara
Marcela
Dulcea (Sweet)
Madrona
Niebla (Fog)
Delora
Alegra (Joy)
Teresa
Margarita (Pearl)
Lita
Risa (Laughter)
Selena (Moon goddess)
Santina (Little saint)
Lalo
Gustava (Staff of the gods)
Agnese
Rita
Sancia
Hija (Daughter)
Felipa (A woman who is friendly with horses)
Marcia
Beatriz
Rima
Dahlia
Rosalinda
Sierra
Isabella (Devoted to God)
Charo
Bella (Beautiful)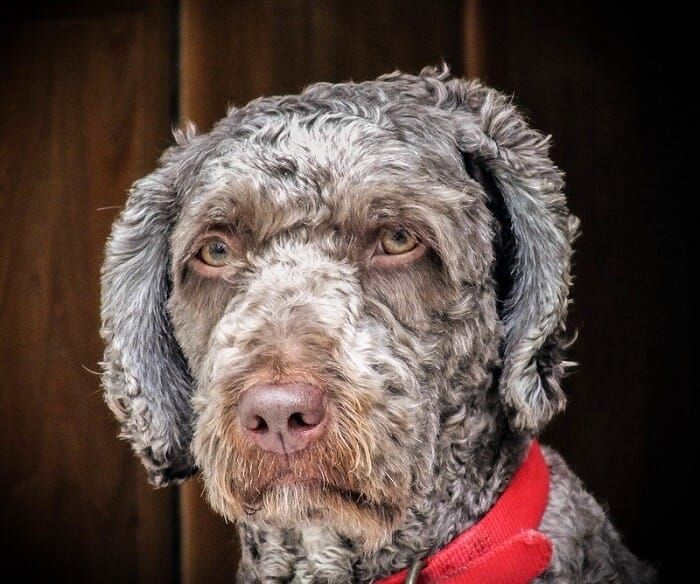 Reina (Queen)
Natalia
Carissa
Carina
Amara (Imperishable)
Jacinta
Ricarda
Karmen (Variant of Carmel)
Alta (High or tall)
Regina (Queen)
Alita (Small wing)
Modesta (Modest)
Lora (Flower)
Ventura
Rosa
Mercedes
Elena
Delores
Mona
Presencia
Chica
Querida
Rosario
Dolores (Sorrows)
Graciela
Sancha
Rosita (Little rose)
Patia
Selva (Jungle)
Blanca (White)
Luisa
Montaña (Mountain)
Damita
Cascada (Waterfall)
Vida
Belinda
Estrella (Star)
Amor (Love)
Tasia
Perdita
Crista (Appointed one)
Reina
Martina (Feminine of Martin)
Madra (Mother)
Letitia
Catalina
Carmita (Rosy)
Esperanza
Rocio
Isidora (Gifted with many ideas)
Clarisa (Bright, shining and gentle)
Lucita (Little light)
Latoya (Victorious)
Perla (Pearl)
Frida
Mariposa (Like a butterfly)
Lucinda
Fernanda
Alejandra
Neva
Brisa (Breeze)
Luza (Light)
Abril (April)
Eldora
Paulita (Little)
Nieve (Snow)
Fantasia (Fantasy)
Cristina (Follower of Christ)
Gabriela
Clareta (Brilliant)
Josefina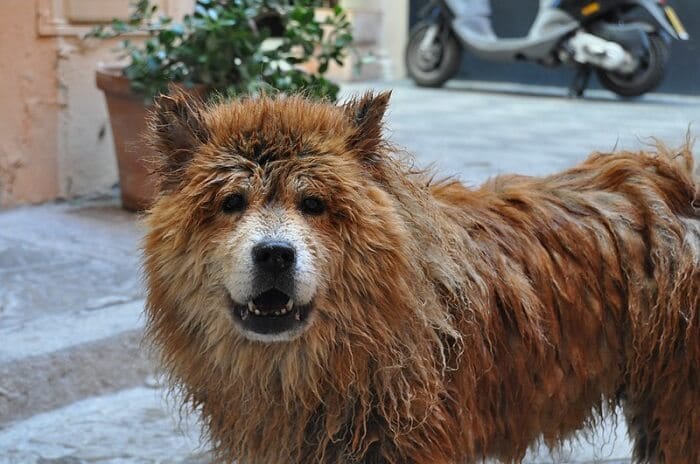 Zoila
Esmeralda
Zita
Anita
Olinda
Inocencia
Felicia
Maria (Bitter)
Cornelia
Luna
Isabela
Maite (Lady of the house)
Lela
Paloma (Dove)
Alma (Soul)
Carmelita (Little garden)
Faustina (Lucky woman)
Chiquita (Little girl)
Idola
Valencia
Mora
Elsa (Truth)
Soledad
Zelia
Dia (Day)
Angel
Zanita
Juana
Melosa
Safira (Sapphire)
Roberta
Hada
Gitana (Gypsy)
Frederica
Justina
Tia
Nina (Girl)
Lucia
Palmira
Carla
Lupe
Jacinda or Jacinta (Hyacinth flower)
Carmen
Lola
Felicidad (Lucky)
Marta
Marietta (Bitter)
Lareina
Corazon (heart)
Leonora (Bright)
Eva
Lindo (Lovely)
Magdalena
Flor (Flower)
Consuela
Andrea (Feminine form of Andrew)
Sonora
Amata (Loved)
Osa (Female bear)
Elisa
Camila (Attendant)
Nelia
Candela (Candle)
Jade (Jewel, courageous and adoring)
Felisa (Lucky and successful)
Florida (Flower or blossom)
Luiza
Marina
Giselle
Get full list of female spanish dog names
Cool Spanish Dog Names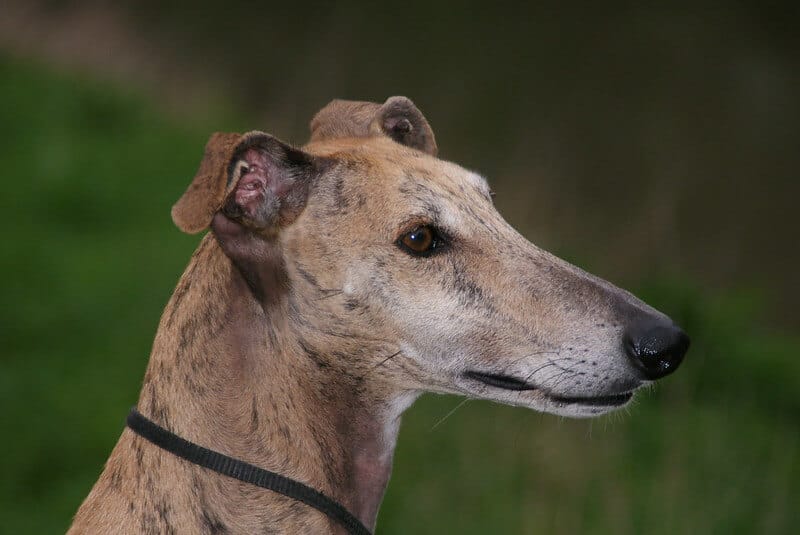 Paco
Bella
Paloma (Dove)
Pedro
Querida (Dear one)
Tabasco
Fernando
Yolanda
Nacho
Fresca (Fresh)
Juanita
Armando
Gazpacho
Corazon (Heart)
Taco
Fiesta
Zorro (Fox)
Maya
Amar (To love) or Amor (Love)
Inez
Rosa
Alma (Soul)
Esmeralda
Lobo (Wolf)
Nayeli
Valencia
Sol
Diego
Domingo
Oso (Bear)
Sebastian
Inca
Santo (Saint)
Toro (Bull)
Blanco/a (White)
Che
Sonora
Elena
Risa (Laughter)
Isabel (Izzy)
Lupe
Benito
Julieta
Chico
Flor
Frida
Mariposa (Butterfly)
Nina / Nino
Luna (Moon)
Rafael
Get a full list of cool male and female spanish dog names
Funny Spanish Dog Names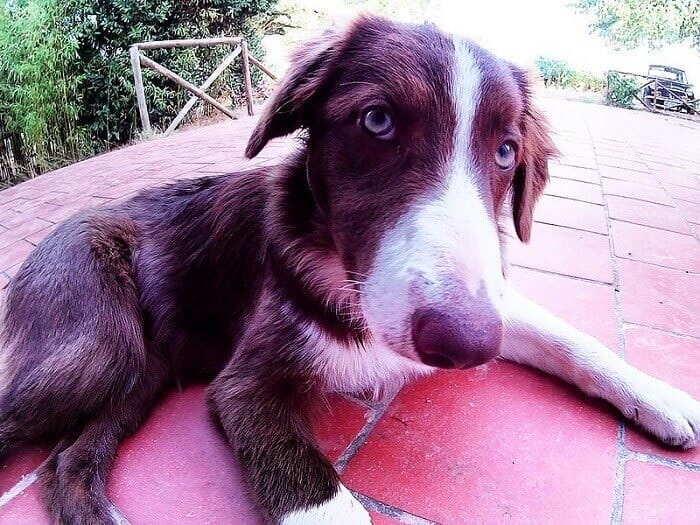 Castro
Bonita
Maribel
Primo (First)
Simon
Grande (Big)
Guadalupe
Amor (Love)
Ernesto
Goal
Tacito (Silent)
Ruben (Behold!)
Loca
Clavileno (Wooden-pin)
Octavio (The eighth)
Domitila (Tame one)
Sabas (Old man)
Roque (Sleep)
Carmela
Tonto (Silly)
Dinero (Money)
Vasco (Crow)
Turas (Adventure)
Priscila (Ancient)
Babieca (Simpleton)
Eldora
Marcela
Maya
Augustin
Tia
Paella (Rice with seafood)
Abejundio
Claudio (Lame)
Fito
Besos (Kiss)
Pequeno (Little)
Chorizo (Sausage)
Salvador
Uno (One)
Teresita
Alfrendo (Elf)
Hadrian
Maximiano (The greatest)
Chico
Nines
Toro (Bull)
Pepe
Arco Iris (Rainbow)
Maximo (The greatest)
Perro
Poncho
Pita
Belen (House of bread)
Gordo (Fat)
Torpe (Awkward)
Descarado (Sassy)
Diez
Rojo (Red)
Pisto (Ratatouille)
Porfirio (Purple)
Perrito (Puppy)
Juanito
Maresol (Rebellious)
Dionisio (Greek god of intoxication)
Bueno
Jamon (ham)
Donato
Loco (Crazy)
Amigo (Friend)
Marquez
Get a full list of funny spanish dog names
Dog Names Inspired by Spanish Cities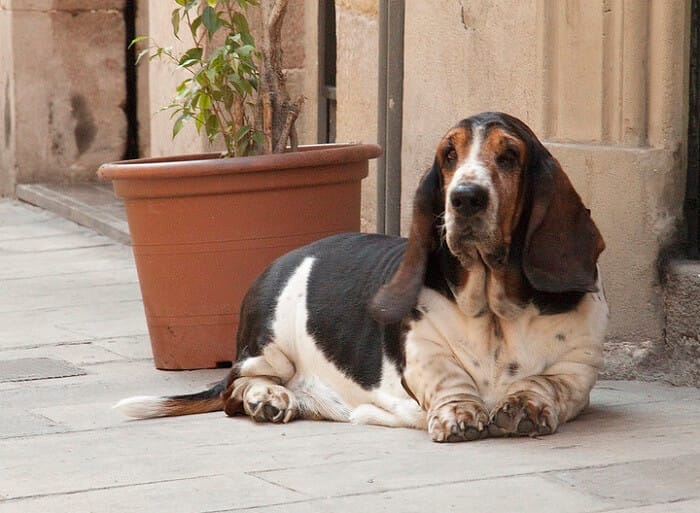 Valencia
Ibiza
Madrid (Or Maddy for short)
Espana (Spanish for Spain)
Marbella (Bella for short)
Merida
Valla (Short for Valladolid)
GeeGee (Short for Gijón)
Cádiz
Log (Short for Logroño)
Burgos
Málaga
Murcia
Barcy (Short for Barcelona)
Vigo
Barcelona
Cata or Loni (Short for Catalonia)
Vee (Short for Seville)
Govi (Short for Segovia)
León
Cordoba
Palmas
Ronda
Coruña
Seville
Avila
Palma
Toledo
Almy (Short for Almería)
Dog Names Inspired by Spanish Food
Churro
Leche
Bravas (Short for Patatas Bravas)
Croquetas (Fried food rolls)
Migas
Chorizo (Cured sausage)
Pypy (Short for Paella)
Empanada
Pisto (Spanish ratatouille)
Fabada
Jamon (Ham)
Tigres (A seafood dish)
Rejo (Short for Salmorejo)
Paella (Rice and seafood dish)
Gaz or Pacho (Short for Gazpacho)
Catalana (Short for Crema Catalana)
Dog Names Inspired by Spanish Soccer Players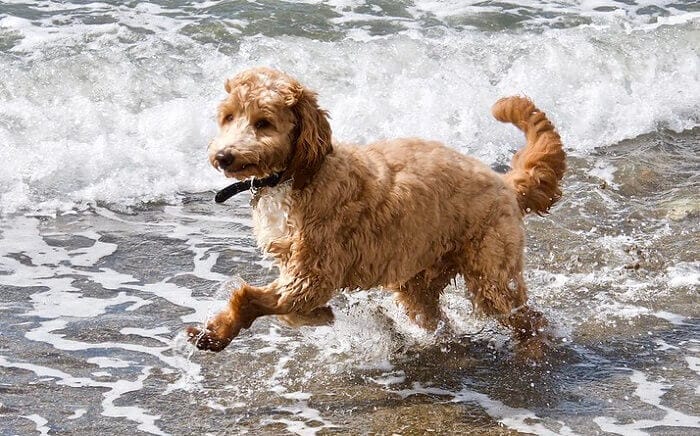 Jordi (Jordi Alba Ramos)
Raúl (Raúl González Blanco)
Xavi or Creus (Xavier Hernández Creus)
Xabi (Xabier "Xabi" Alonso Olano)
Costa (Diego da Silva Costa)
Silva (David Silva)
Pepe (José Manuel "Pepe" Reina Páez)
Pep (Josep "Pep" Guardiola)
Nacho (José Ignacio Fernández Iglesias)
Koke (Jorge Resurrección Merodio)
Iker (Iker Casillas Fernández)
Zarra (Pedro Telmo Zarraonandía Montoya)
Santi (Santiago "Santi" Cazorla González)
Messi (Lionel Andrés Messi Cuccittini)
Ramos (Sergio Ramos)
Villa (David Villa)
Isco (Francisco Román Alarcón Suárez)
Mata (Juan Manuel Mata García)
Luján (Andrés Iniesta Luján)
Piqué or Bernabéu (Gerard Piqué Bernabéu)
Sanz (Fernando José Torres Sanz)
Spanish names are surely unique and exotic, but there are many other foreign names that are also unique, cute and adorable. You can find more on our complete foreign dog names.