Swahili is a Southern African language used in a few countries like Uganda, Kenya, and Tanzania. What's great about the language is that the dialects can be used as names which also has some cool meanings. So we have prepared a list of 40 lion names in Swahili that you will surely love.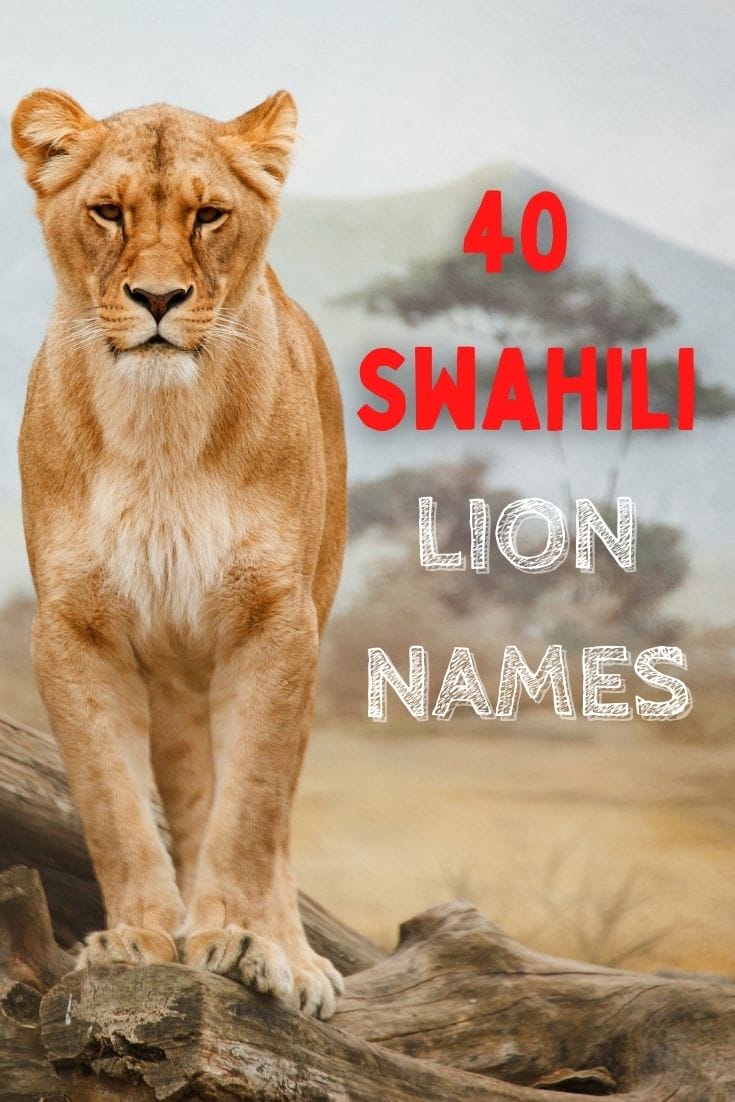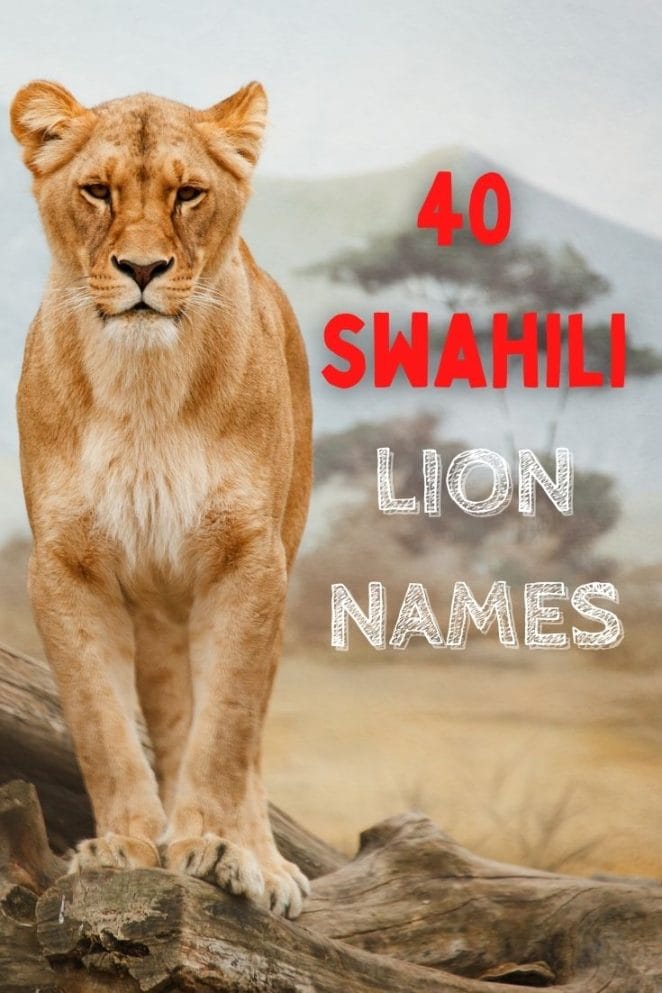 Sengo (Joy)
Meshindi (Victor)
Moseka (Young girl)
Mhina (Full of delight)
Obi (Heart)
Kianga (Sunshine)
Rufaro (Joy)
Leki (Little brother)
Tandi (Fire)
Amar (Long life)
Kamikazi (Queen)
Enyi (Friend)
Djembe (West African drum)
Bheka (To watch)
Simba (Lion)
Kanzi (Treasure)
Olee (Happy moment)
Tindo (Active)
Kuume (Friend)
Akeen (Brave)
Duma (Lightning)
Jengo (Building)
Jambo (A greeting)
Addia (Being a gift)
Ayo (Full of joy)
Kali (Energetic)
Aza (Strong or powerful)
Aaliyah (Noble)
Asha (Lively)
Titi (Flower)
Zuri (Lovely)
Monna (Unique)
Siti (Lady)
Kwini (Queen)
Amina (Peaceful, safe)
Nala (Beloved)
Oseye (Happy)
Nandi (Sweet)
Safari (Journey)
Yafeu (Bold)
If you're looking for more options and not just lion names in Swahili, try out creating the best lion name in our lion name generator based on gender, name preference, and even size.