These majestic animals are deserving of an epic name. You good choose from an already famous lion name or even choose a name that means "lion". Either way, we have put together a list of over 330 of the best Lion Names.
We also have gender specific lion names for both Male and Females.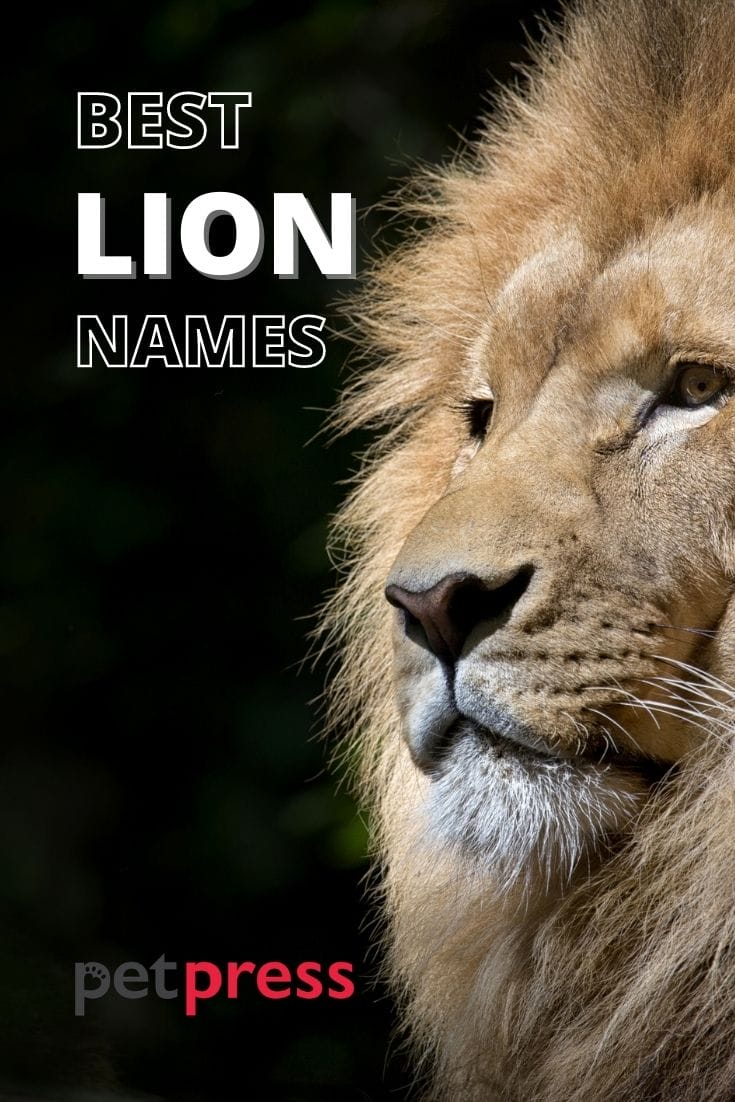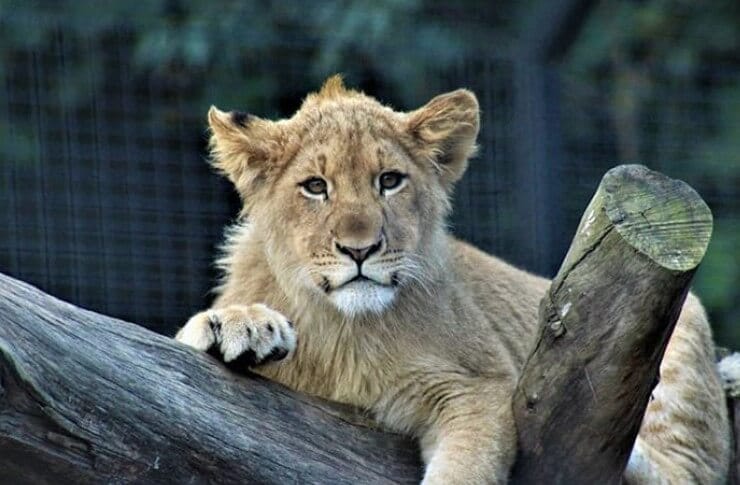 Names That Mean "Lion"
There are roughly 6,500 languages spoken today in the world. There's no way we could come up with that many meanings of lion names. But we did get 36 names that mean "lion" in different languages.
Kiara (means "lion" in Japanese)
Ari (means "lion" in Hebrew)
Hari (means "brown, yellow, tawny" in Sanskrit, and by extension "lion")
Leo (derived from Latin Leo meaning "lion")
Leonardo (means "lion" in Russian)
Aslanbek (derived from Turkish Aslan meaning "lion")
Asad (means "lion" in Arabic)
Leandra (the feminine form of "Leo", Afrikaans)
Luan (means "lion" in Albanian)
Leonard (means "brave lion", derived from the Germanic)
Kesari (means "lion" in American)
Usamah (means "lion" in American)
Sarabi (means "lion" in American)
Hamza (means "lion" in Arabic)
Usama (means "lion" in Arabic)
Aslan (from Turkic Arslan meaning "lion")
Scar (means "lion" in Egyptian)
Tau (means "lion" in Tswana)
Leonidas (derived from Greek meaning "lion")
Kesar (means "lion cub" in Indian)
Ariel (means "lion of God" in Hebrew)
Lionel (means "lion" in Welsh)
Sher (means "lion" in Persian)
Nada (means "lion" in Old German)
Kefir (means "lion" in Hebrew)
Dilan (means "like a lion" in French)
Abbas (means "lion" in Arabic)
Haidar (means "lion, warrior" in Arabic)
Amra ("The Lion God" in Egyptian/African)
Simba (means "lion" in Swahili)
Lavi (means "lion" in Hebrew)
Mufasa (means "lion" in American)
Moomba (means "lion" in Indian)
Lev (means "lion" in Polish)
Leon (means "lion" in Italian)
Kefira (means "young lion" in Indian)
Lion Names in "The Lion King"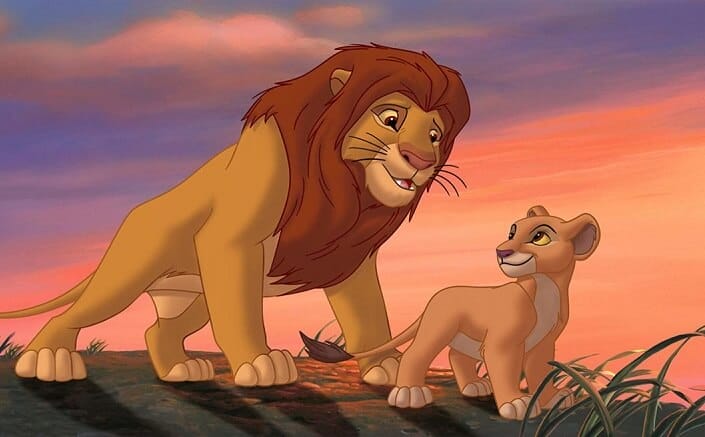 Simba (He is the son of Mufasa and Sarabi. The name "Simba" comes from the Swahili word for lion.)
Nala (Sarafina's daughter and Simba's best friend.)
Sarafina (Nala's mother.)
Mufasa (Simba's father. The first Lion King of Pride Rock featured.)
Vitani (Zira's daughter and sister of Nuka and Kovu.)
Kovu (Zira and Scar's son and chosen heir and Kiara's mate. His name means "scar" in Swahili.)
Kiara (Simba and Nala's daughter and therefore princess of the Pridelands.)
Nuka (Zira's elder son, brother of Vitani and Kovu.)
Zira (Mother of Nuka, Vitani and Kovu. "Zira" means "hate" in Swahili.)
Scar (Mufasa's brother.)
Sarabi (Simba's mother.)
We have all 20 lion king names here.
Other Famous Lion Names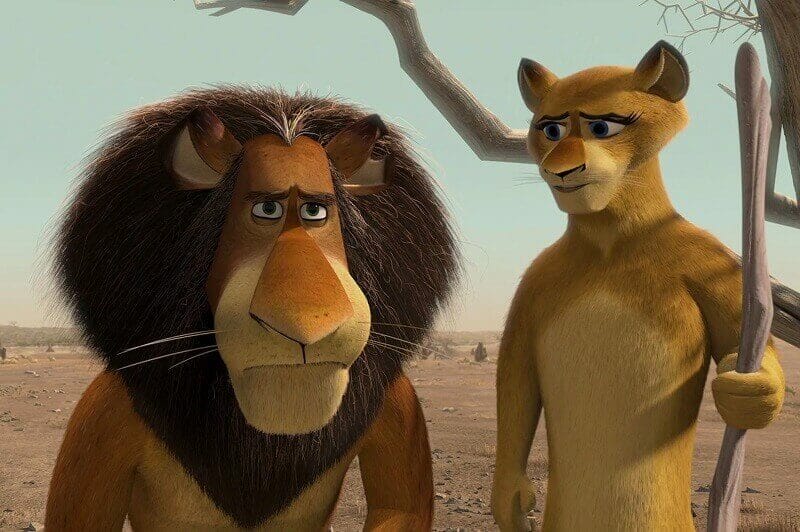 Zuba (Madagascar: Escape 2 Africa)
Larry (Father of the Pride)
Parsley (The Herbs)
Ryan (The Wild)
Gregory (My Gym Partner's a Monkey)
Martin (Wild Kratts)
Granite (Jewelpet)
Bibi
Gold (Majuu Sensen: The Apocalypse)
Kimba (Kimba the White Lion)
Fred (Super Chicken)
Samson (The Wild)
Socrates (Animals United)
Christian
Bobby (My Gym Partner's a Monkey)
Cecil
Chris (Wild Kratts)
Kion (The Lion Guard)
Alex (Madagascar)
Lippy The Lion (Lippy the Lion & Hardy Har Har)
Leo (Merrie Melodies)
Elsa
Aslan (Narnia)
Makunga (Madagascar: Escape 2 Africa)
Reginald (64 Zoo Lane)
Bester (Kateikyoushi Hitman Reborn!)
Montana Jones (Montana Jones)
Prince John (Robin Hood)
Erma (Tenchi Muyo! GXP)
Lil' Cubby (Wild Kratts)
Lambert (Lambert the Sheepish Lion)
Names of Lions in Zoos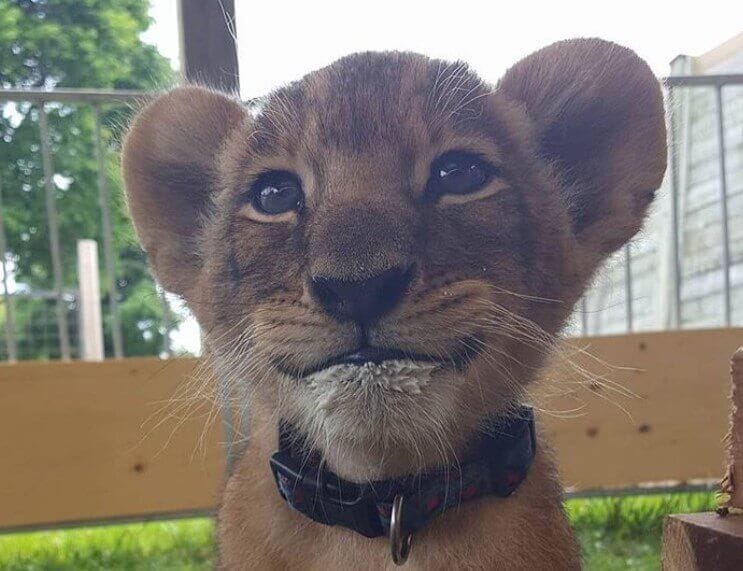 Kendi
Zarina (gold)
Cabara
Kumar
John
Rudo (means "love" in Zulu)
Kya
Amani (desires, wishes)
Rashmi (moonbeam)
Joanna
Willa
Kamali
Angalia
Amara (immortal)
Oregon
Fintan
Zuri
Mara
Lemon
Sabrina
Pelo (means "heart" in Sotho)
Timmy
Cersei
Jabari (meaning the brave one)
Emery
Inesh (strong king)
Zuri (means "beautiful" in Swahili)
Lelie (Afrikaans for "lily")
Binti
Joco
Jari (powerful, brave)
Baruti (an African name meaning "teacher")
Amaris (child of the moon)
Asha (meaning life)
Sabal (with strength)
Ruaha
Tobias
Mena
Rex
Karishma (miracle)
Myrcella
Kali (meaning fierce)
Tatu
Imani
Zalika
Jungle
Alice
Lusaka
Zola
Kunwar (prince)
Serafina
Neliah
Sebastian
Fahari (means "magnificent" in Swahili)
Karoo
Shera
Sahar
Busela (means "happy and independent" in Zulu)
Uma
Sikara (brave one)
Chobe
Roberta
African Lion Names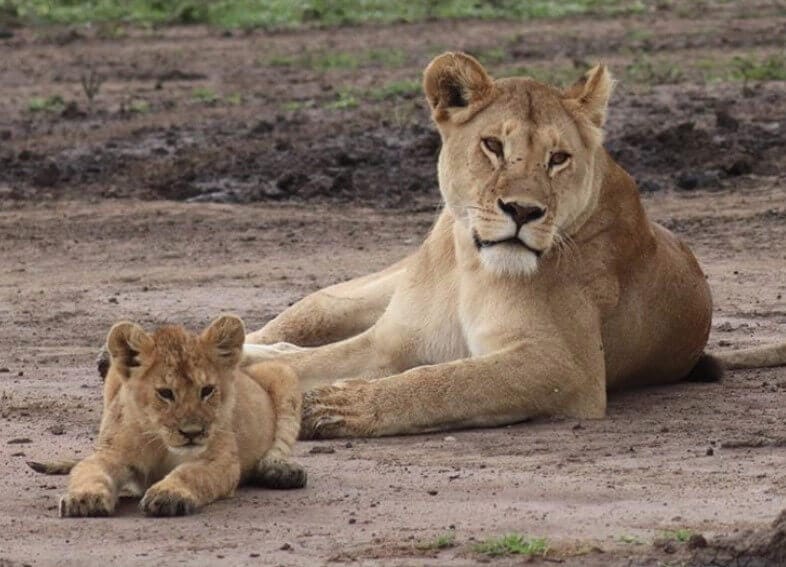 Kenya
Jira
Kamili
Namib
Namibia
Kodjo
Armani
Sudan
Kalahari
Morocco
Unika
Kazi
Zahara
Sahara
Zambia
Check the full list of African lion names
Cool Lion Names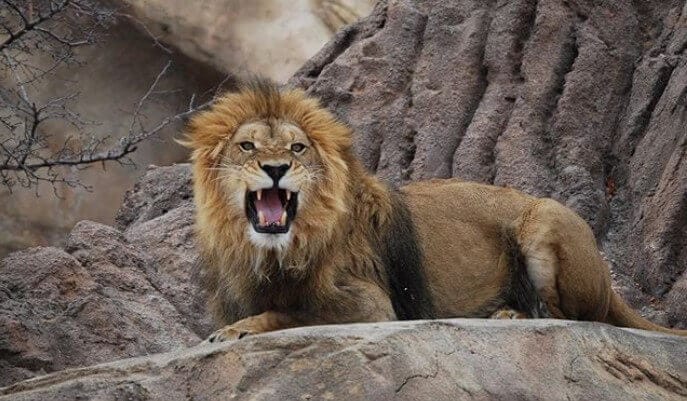 Bruno
Akiva
Cleopatra
Ozzie
Gus
Winston
Duchess
Elsa
Pandora
Hulk
Oliver
Bubba
Butch
General
Wesley
Zeus
Kong
Aurora
Tyson
Beau
Nova
Jumbo
Amaris
Gemini
Fang
Hugo
Sabrina
Fergie
Queen
Hunter
Harley
Hercules
Django
Vega
Clifford
Boots
Rocky
Medea
Huntress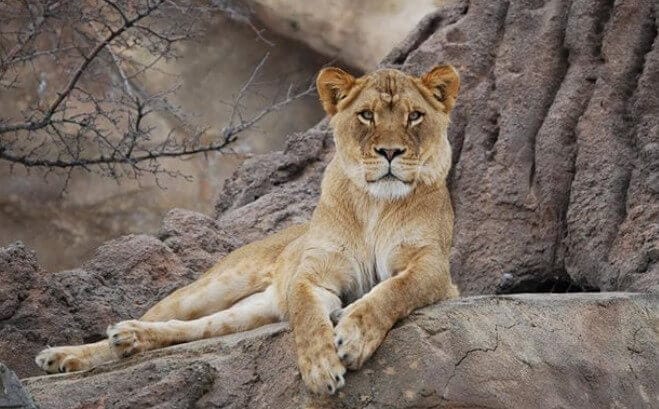 Bathsheba
Kaya
Olympia
Shandy
Asia
Rori
Conan
Leonidas
Romeo
Attila
Fluffy
Lexie
Hera
Luna
King
Amber
Xena
Shiva
Jake
Caesar
Thor
Athena
Montana
Loki
Sheba
Goliath
Apollo
Leo
Lolita
Leah
Sampson
Savannah
Malibu
Duke
Yukon
Skip
Liberty
Scout
Maximus
Venus
Brutus
Theodore
Female Lion Names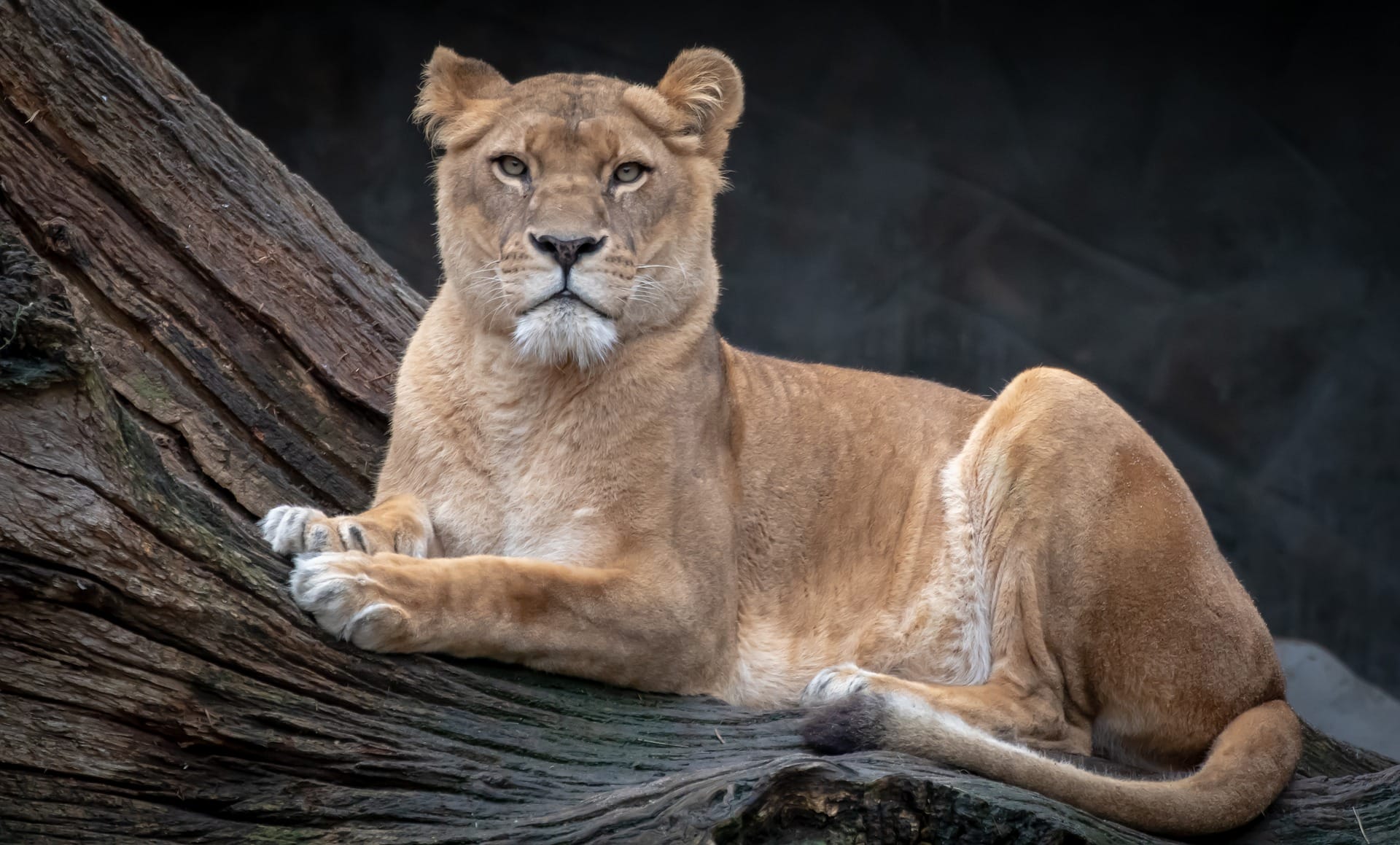 Here are some of our top picks for the female lion or lioness names that you should consider when naming a lioness. 
Sabrina

Bathsheba

Xena

Duchess

Leah

Aurora

Vega

Cleopatra

Lexie

Queen

Nova

Jabari

Kendi

Amani

Aaliyah
Male Lion Names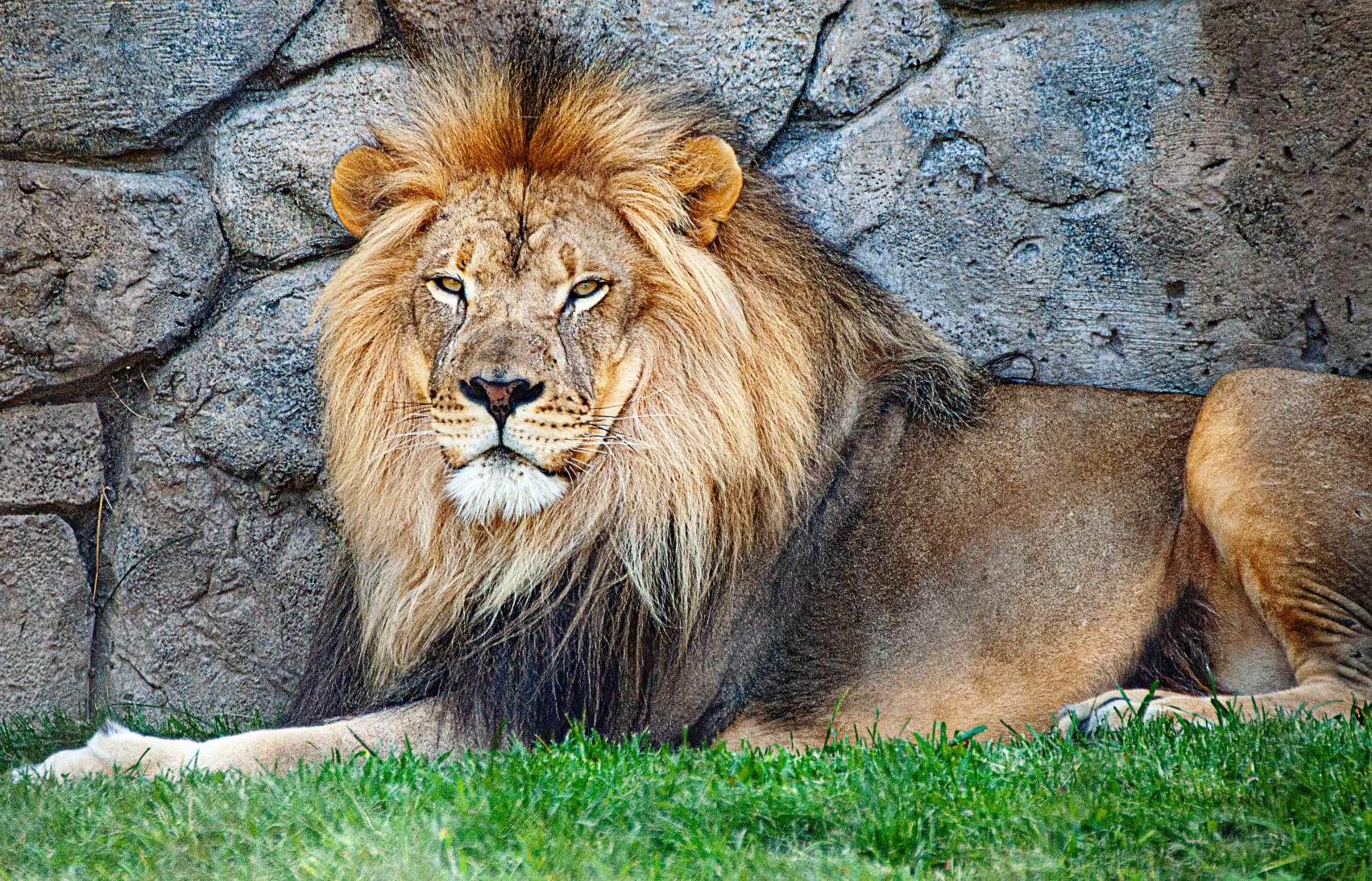 If we have lioness names, then here also have our top picks of male lion names for the kings of the wildlife.
Scout

Beau

Hunter

Rebel

Harley

General

Loki

Leo

Maximilion

Leonidas

Apollo

Zeus

King

Fang

Jake
Swahili Lion Names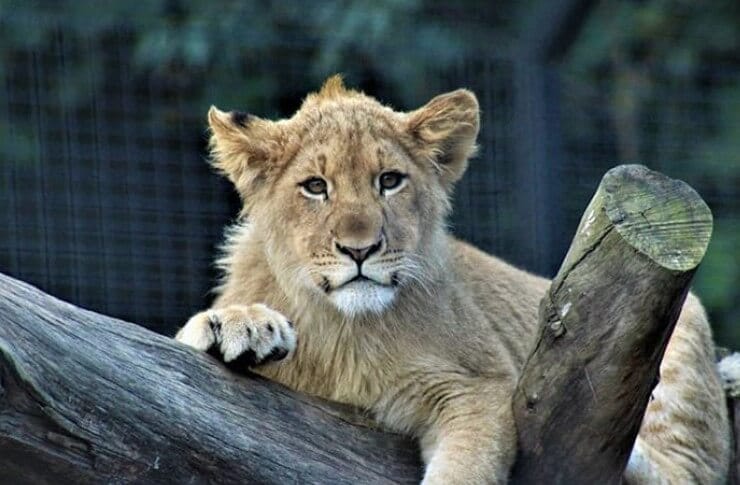 We have a lot more of our Swahili lion names that have good meanings too. 
Kuume (Friend)

Kamikazi (Queen)

Djembe (West African drum)

Akeen (Brave)

Rufaro (Joy)

Leki (Little brother)

Tindo (Active)

Kanzi (Treasure)

Amar (Long life)

Simba (Lion)

Tandi (Fire)

Duma (Lightning)

Olee (Happy moment)

Enyi (Friend)

Bheka (To watch)
White Lion Names
Here are some of the white lion names that we like for this rare lion species. 
Lilith

Pelo

Lelie

Rashmi

Snowflake

Alba

Jari

Oregon

Frostine

Mara
Japanese Lion Names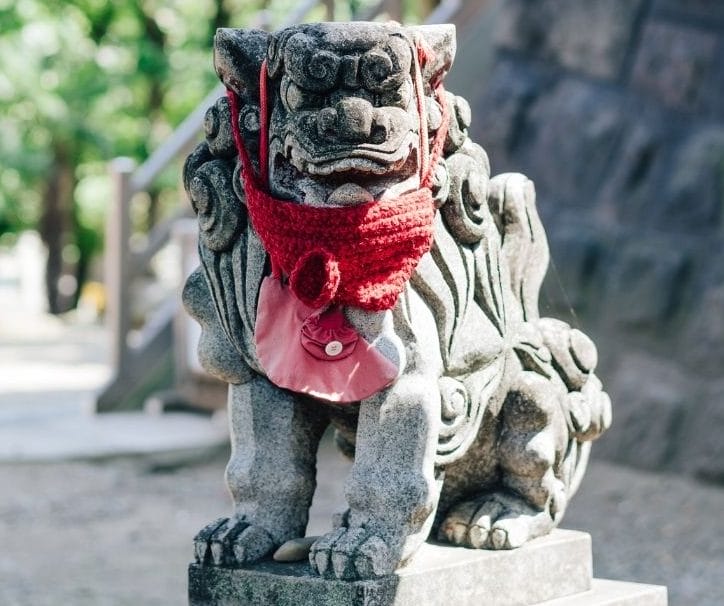 Check out these cool Japanese lion names with their meanings. 
Akira (intelligent)

Masumi (clarity)

Amaya (night rain)

Yuri (lily)

Kimi (noble)

Asami (morning beauty)

Adzuki (red bean)

Sora (sky)

Nori (seaweed)

Ryuu (dragon)

Pochi (a classic dog name like "Spot")

Haru (sunlight)

Aki (spring)

Yuki (good fortune)

Momo (peach)
Unique Lion Names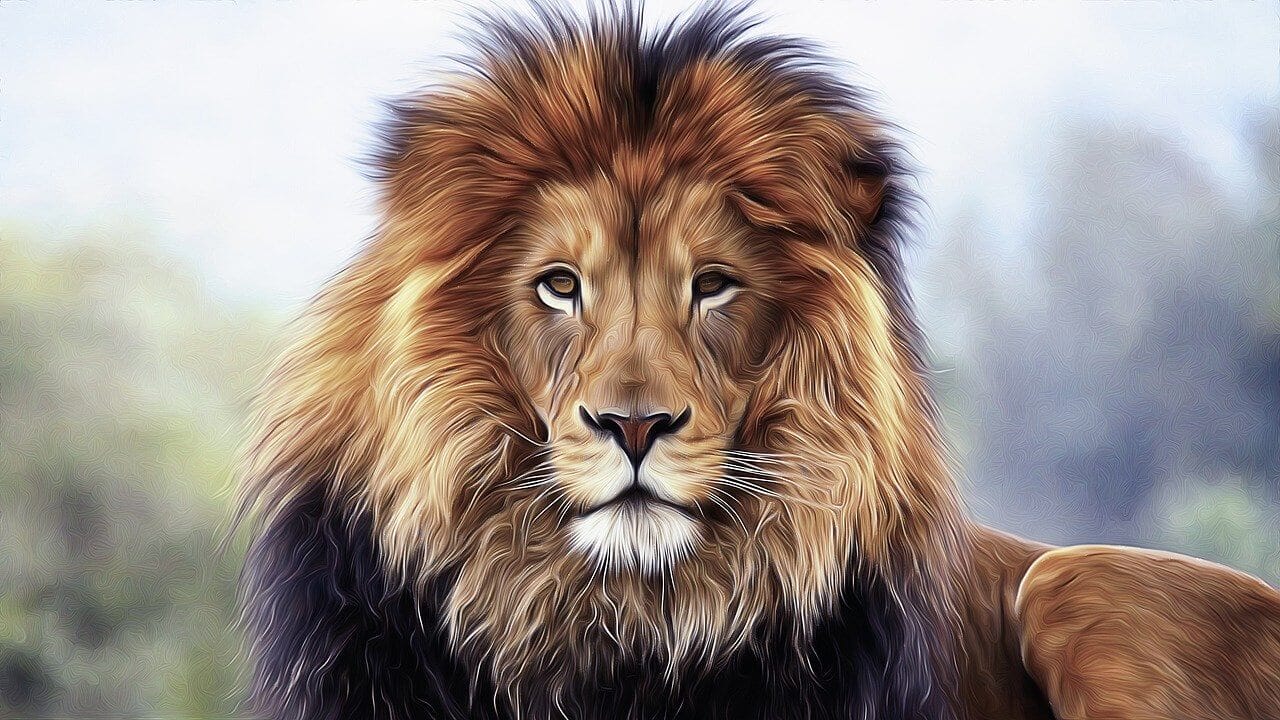 Here are other unique lion names that are meaningful.
| | |
| --- | --- |
| Armani | This is another African name. It also happens to be the name of a major |
| Nessie | This is a nickname based on the lion-ness. |
| Vitani | This is another Lion King name. |
| Hunter | Lions are known for being exceptionally good hunters. |
| Ahadi | This lion name comes from a character in the Lion King. |
| Romeo | Romeo needs his Juliet. You might need to get a second lion. |
| Surabi | This lion name comes from the popular Lion King film. |
| Bathsheba | This is an awesome name for a lion. |
| Kazi | This is a hip sounding name that is African in origin. |
| Boots | This is adorable name for a kitten. As the lion grows up, such a cute name |
| Snickers | This is another great name for a lion who reminds you of a pet cat. |
| Cubby | |
| Aaliyah | This is such a pretty name for a lion. |
| Sudan | This is a country in Africa, but it would also be a great name for a lion. |
| Sprinkles | This is a kitten name that was stolen for baby lions. |
'Lion' names in different languages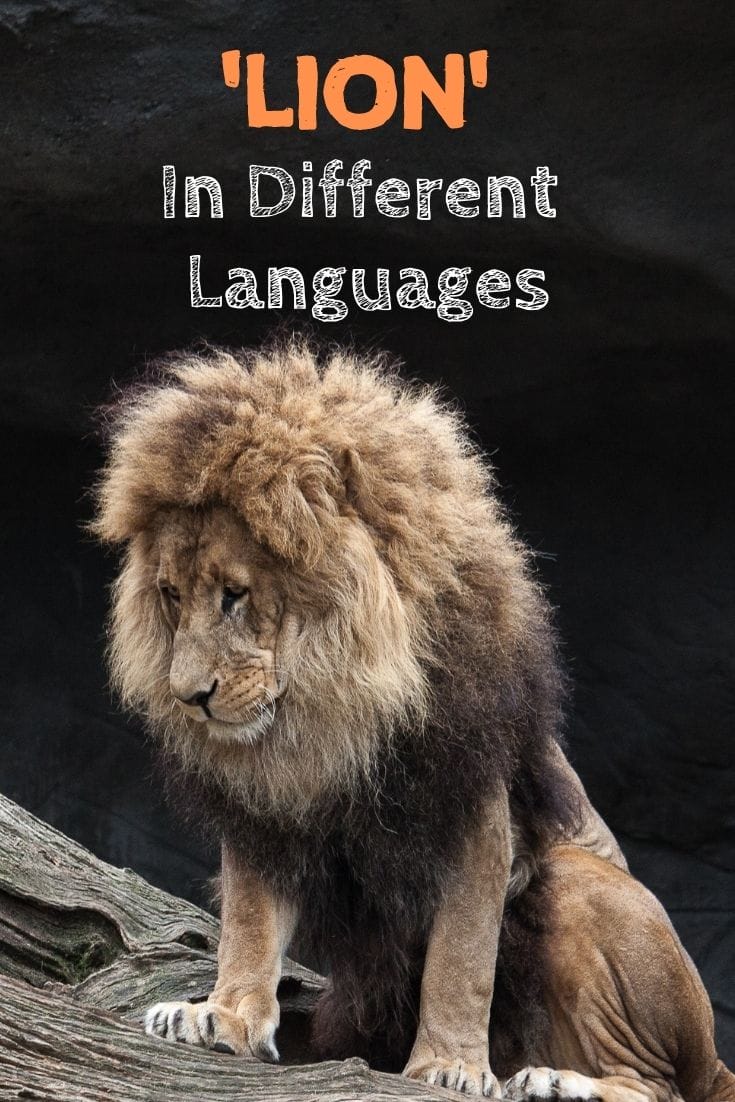 How about we learn 'lion' in different languages that can be used as a lion name? 
| | |
| --- | --- |
| leon | Filipino |
| intare | Kinyarwanda |
| singa | Sundanese |
| simba | Swahili |
| Lew | Polish |
| tau | Sesotho |
| leão | Portuguese |
| Ljón | Icelandic |
| raiona | Maori |
| lauva | Latvian |
| liūtas | Lithuanian |
| liona | Hawaiian |
| leòmhann | Scots Gaelic |
| leone | Corsican |
| mkango | Chichewa |
P.S. we also have a Lion Name generator to get a name personalized on the gender, size, personality and more of your lion.
If you prefer the visual experience we hand selected our favourites from this list in this video.