There are so many styles and designs of dog tattoos!🤪 To choose your own way to make a special tattoo, first, have a look at the list below!😉😉😉
#2

Cool Rottweiler tattoo art in neo traditional style.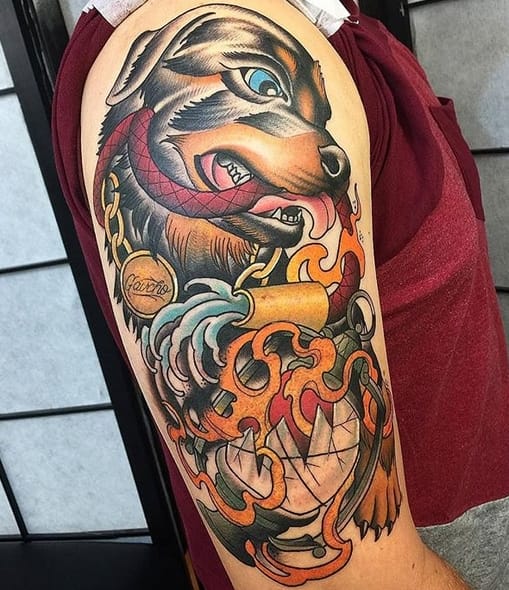 #3

Beware of the dog! design.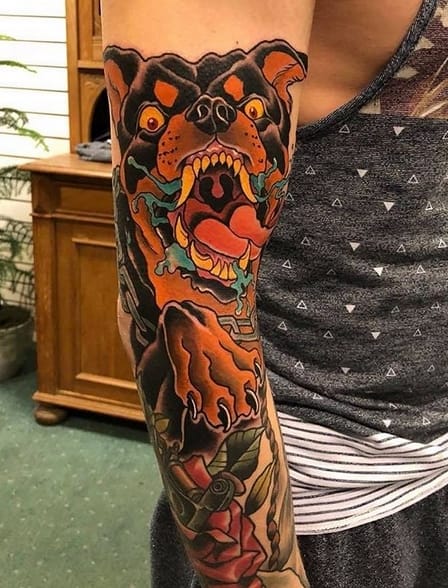 #4

Dogs adore Oktoberfest too!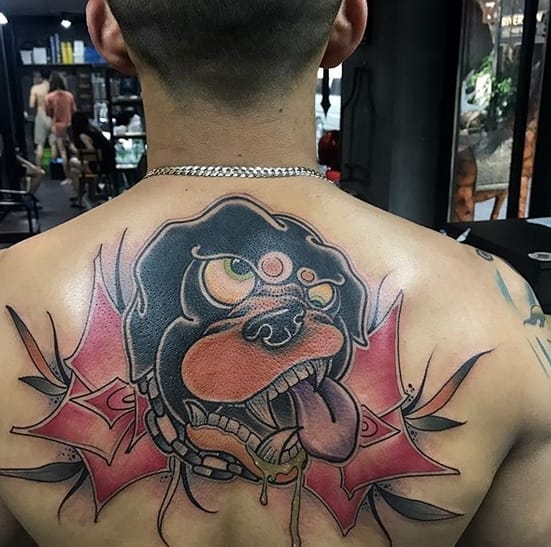 #6

The king sleeve tattoo art.