Rottweilers are loved by many because of their playful personality and distinct level of intelligence and loyalty to their pet parents. Also known as Rotties, there are several celebrities who own this adorable type of breeds such as Will Smith, Leonardo DiCaprio, and Bruno Mars. So if you have a Rottie, have they been naughty or nice this festive season? They do actually have a funny side!
Check out the top 10+ Rottweiler Christmas memes that will make your day!
#1

I wonder what happened to Santa…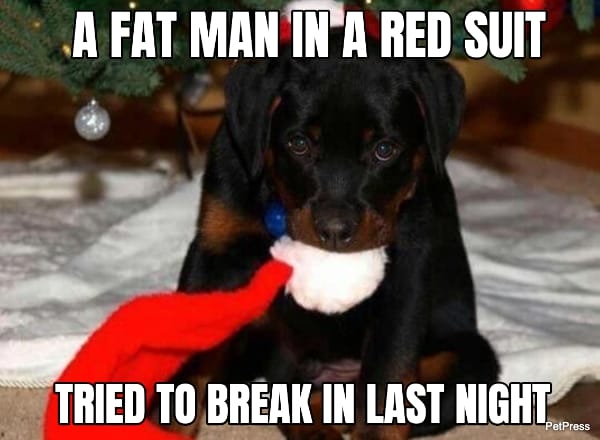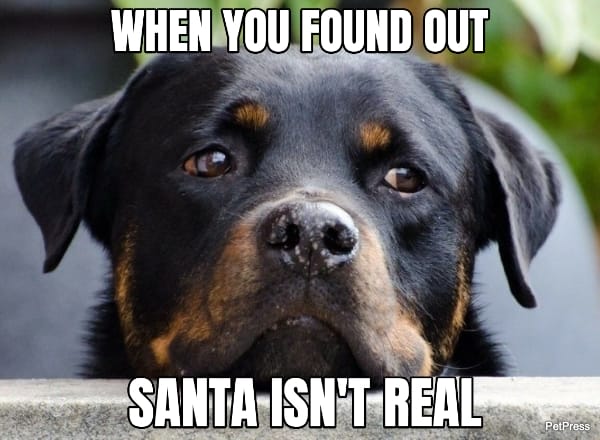 #3

Pet parents didn't check her wish list!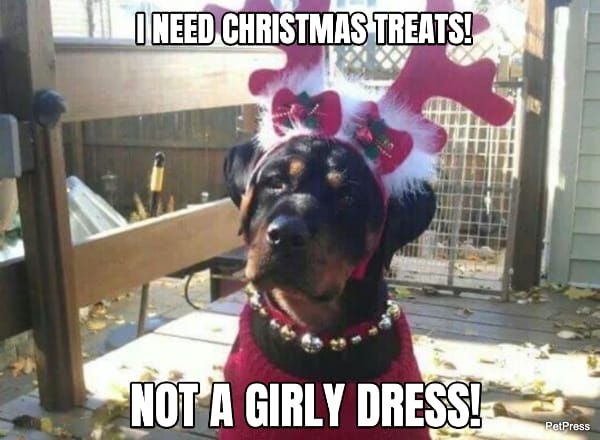 #4

This dog is just straight up savage!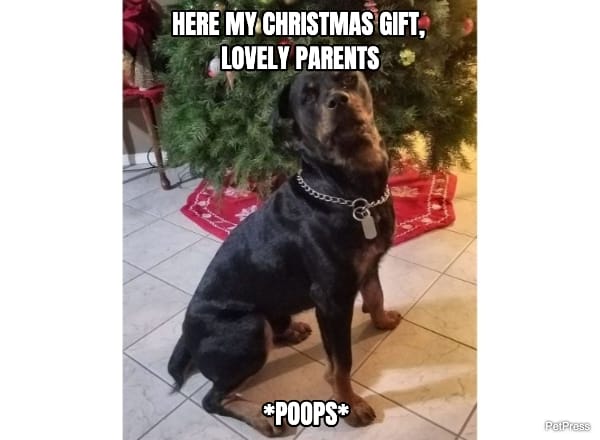 #5

Life is sometimes unfair!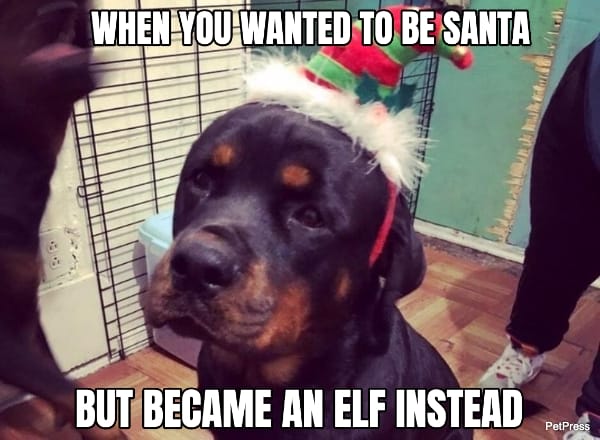 #7

Looks like someone has some explaining to do!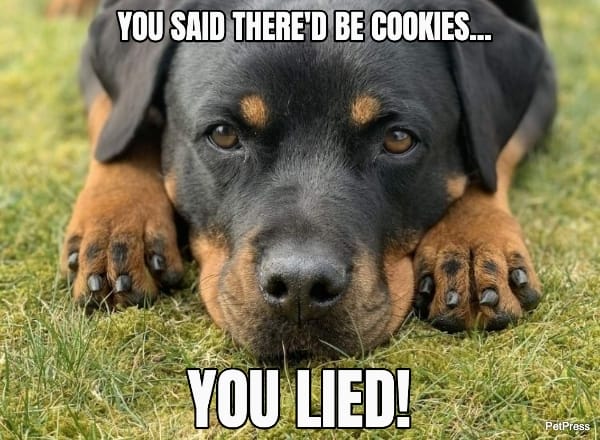 #8

Poor pup! He just wanted Christmas treats!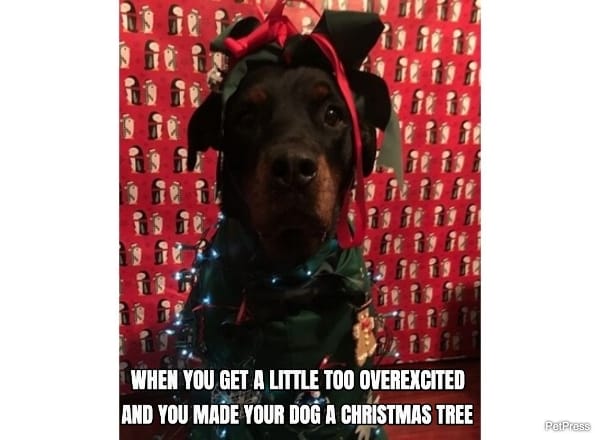 #9

Pet parents need to learn dog language to understand!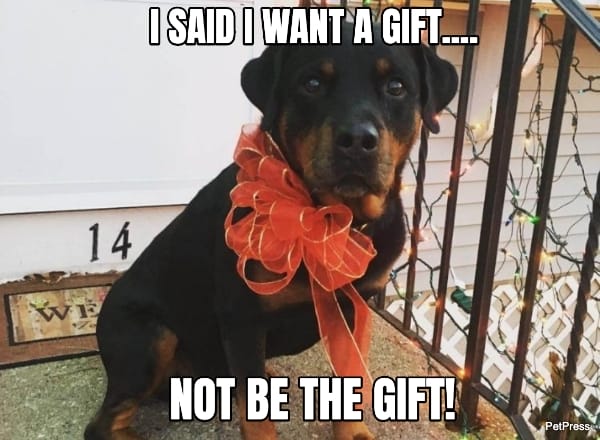 #10

The mixed emotions in their faces says a lot! Haha!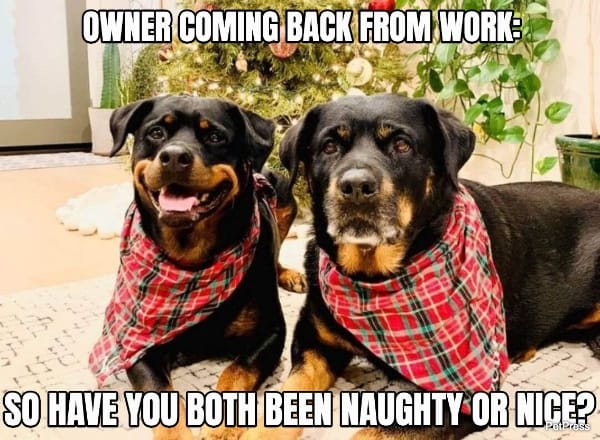 #11

Get the movie reference? Lol!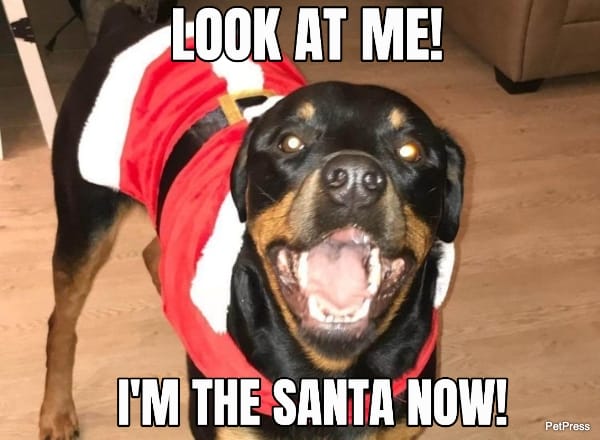 #12

Enough Christmas memes for the day, here is a greeting from an adorable Rottie!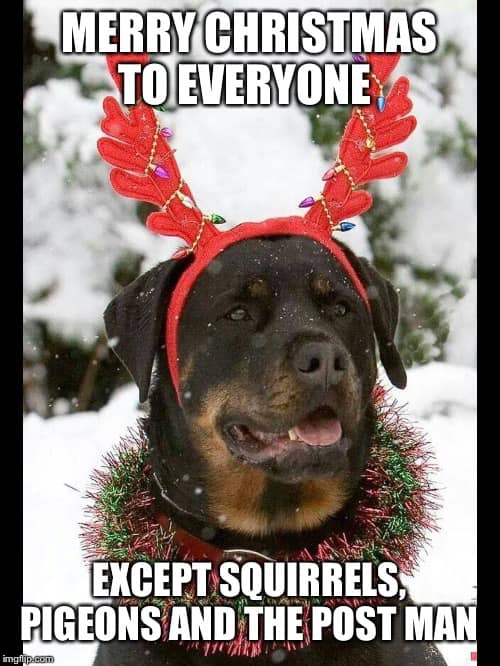 #13

You better watch out for the Queen of Treats, hooman!