If you own a horse and love to watch movies, we have the great inspiration to give your horse the best name. Check our list and choose the name from your favorite movie.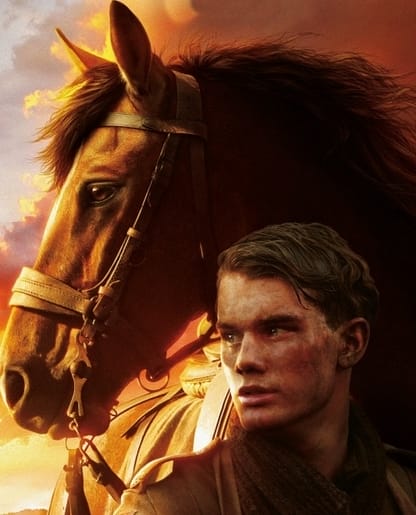 Buster (Bronco Billy)
Senator (Ranchers And Rascals)
Pie (National Velvet)
Rigel (Ben-Hur)
Dollar (The Shootist)
Lightning (Western Heritage)
Sheik (Panamint's Bad Man)
Little Champ (Beyond The Purple Hills)
Bad Horse (Dr. Horrible's Sing-Along Blog)
Antares (Ben-Hur)
Gulliver (The Horse Whisperer)
Blue Boy (Wrong Again)
White Feller (The Lone Ranger)
Phantom (Trigger Junior)
Gypsy (Gypsy Colt)
Apache (Devil Horse)
Goldie (Concentratin' Kid)
Duke (Ride Him Cowboy)
White Cloud (Caravan Trail)
Sprout (The Parent Trap)
Joey (War Horse)
Old Speed (Goin' South)
Samson (Sleeping Beauty)
Flash (Flash)
Old Dollar (The Shootist)
Diablo (Cisco Kid)
Hidalgo (Hidalgo)
Pal (Law Of The Ranger)
Shadowfax (Lord of the Rings: the Fellowship of the Ring)
Nurah and Thebes (The Ten Commandments)
Pardner (Battling Buddy)
Copper (Eddie Dean)
Rusty (Dynamite Canyon)
Cisco (Dances with Wolves)
Tolo (The Long Shot)
Frou-Frou (The Arisocats)
Oliver Hardy (Flying Deuces)
Conquistador (The Littlest Outlaw)
Tornado (Zorro)
Bad Jim (Bad Jim)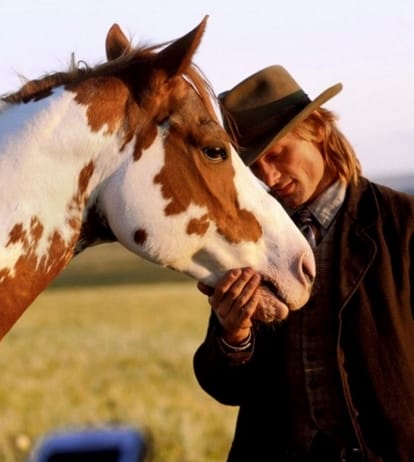 Sylvester (Sylvester)
April Love (April Love)
Checkers (Moondance Alexander)
Zane (Billy The Kid In Texas)
Cochise (El Dorado)
Tex (The Legend Of The Lone Ranger)
Sunfish (Bucking Broncho)
Pepper (Two Bits and Pepper)
Sugar (These Thousand Hills)
Thunderhead (Thunderhead, King Of The Herd)
Ginger (Black Beauty)
Stormy (Great Adventures Of Wild Bill Hickok)
Sunshine (Western Trails)
Gunpowder (The Legend of Sleepy Hollow)
Taff/Bo (Ride a Wild Pony)
Bullseye (Toy Story)
Chub (Bonanza)
Dice (Duel In The Sun)
Little Blackie (True Grit)
Black Beauty (Black Beauty)
Maximus (Tangled)
Concorde (Monty Python and the Holy Grail)
Goliath (Ladyhawke)
Tumbleweed (Tumbleweed)
Mr Ed (Mr Ed)
Spirit (Spirit: Stallion of the Cimarron)
Dynamite (Zorro)
Pilgrim (The Horse Whisperer)
Seabiscuit (Seabiscuit)
Napoleon (The Black Stallion)
Sweetheart (Stagecoach)
Artax (The NeverEnding Story)
Beric (Knights of the Round Table)
Bear (Dr Quinn, medicine Woman)
Cactus (Sheriff Of Cimarron)
Two Bits (Two Bits and Pepper)
Chico (Land Of Wanted Men)
Zip Cochise (El Dorado)
Sonny (My Outlaw Brother)
Crazy Alice (Cowboys)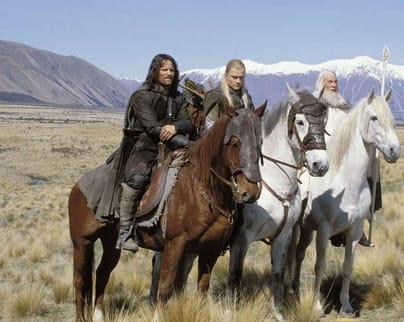 Aldebaran (Ben-Hur)
Achilles (The Hunchback of Notre Dame)
Phillip (The Lion, the Witch and the Wardrobe)
Smokey (Moonlight On The Prairie)
Taco (Riders Of The Range)
Captain (101 dalmatians)
Khartoum (The Godfather)
Don (Hot to Trot)
Sunny (Aces Wild)
Bucephalus (The Adventures of Baron Munchausen and Alexander)
If you haven't found the perfect name for your horse, make sure to check our famous horse names, and you'll find tons of ideas.