#7

Dobermans are ranked the 5th smartest dog breed.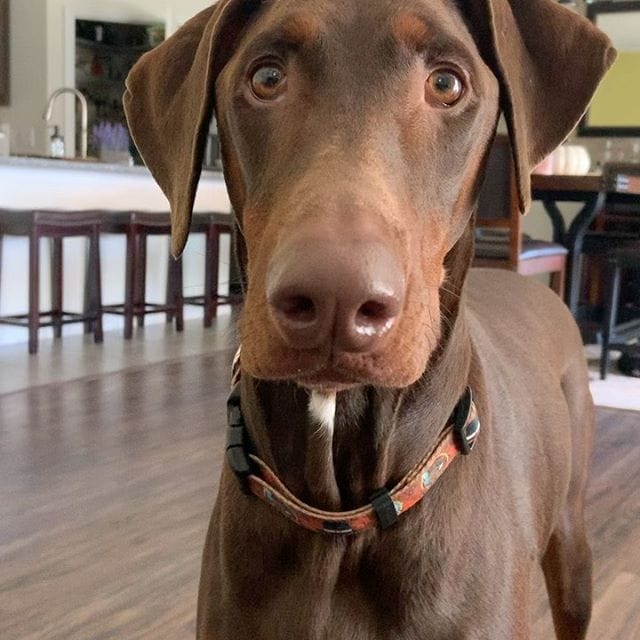 #8

The Doberman dog breed originates from Germany.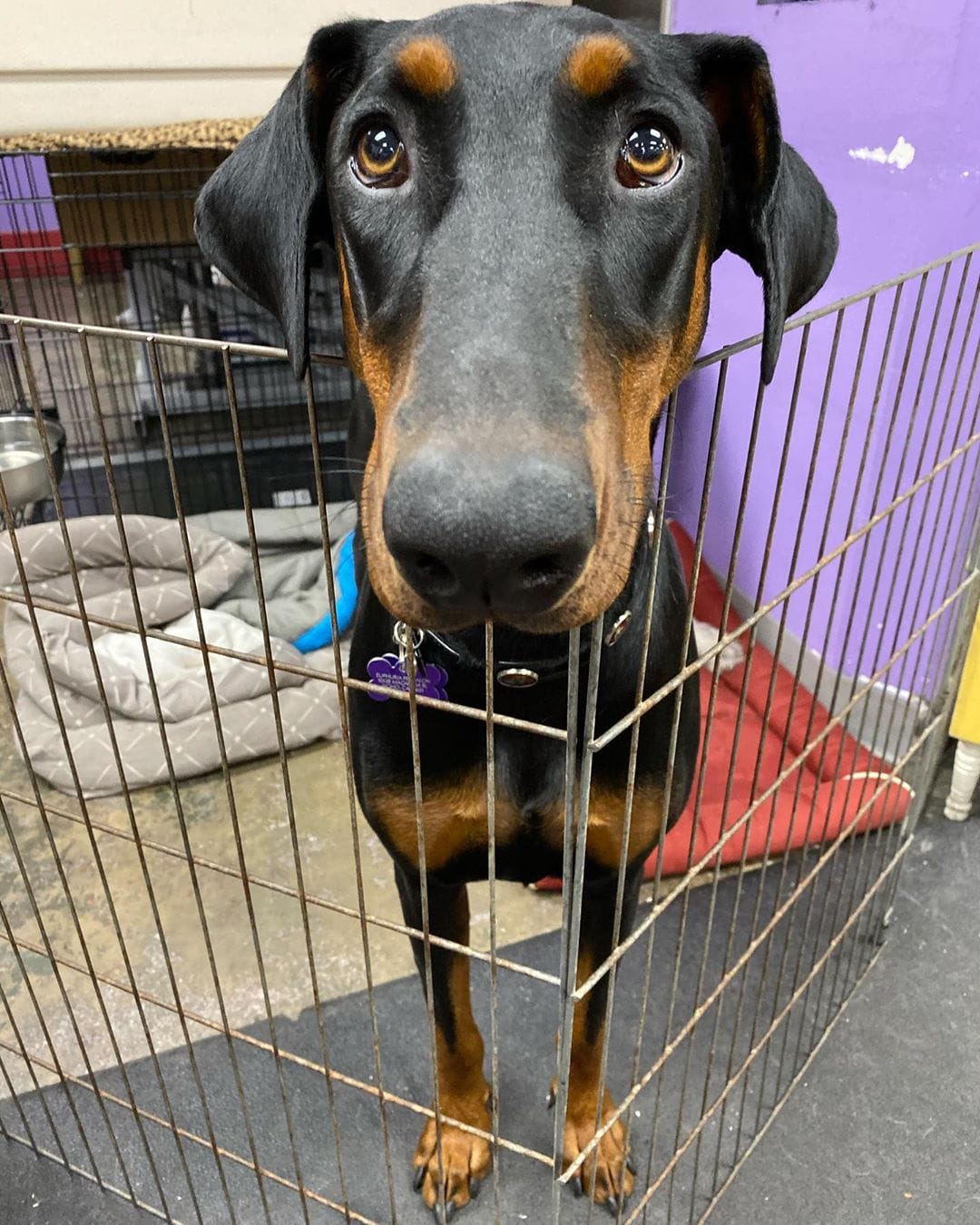 #9

The Doberman has a smooth, shorthaired coat with no undercoat.
#10

Black and tan are the traditional hair coat colors of the Doberman.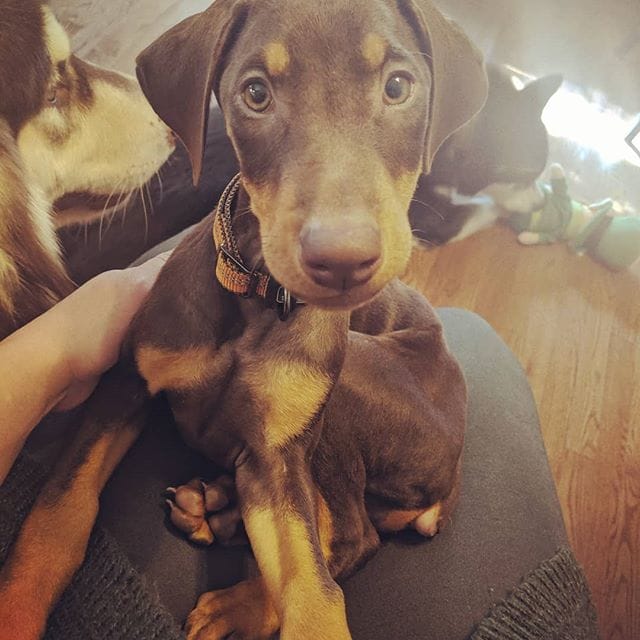 #11

Dobermans hate the cold.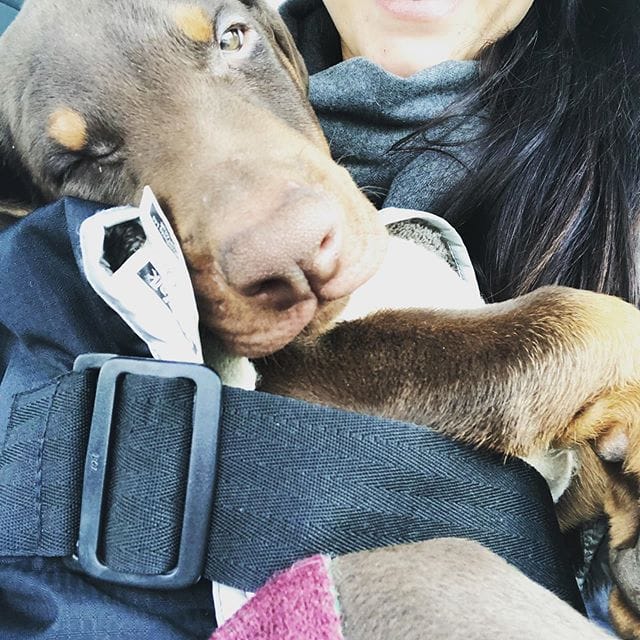 #12

Dobermans do not like to get wet and often refuse to go outside in the rain.