#7

That`s the only way to contact people during the quarantine.
#8

When you`re laughing at coronavirus memes but then your laughter turns into a cough😱 😱 😱
#9

My food stock for quarantine.
#10

I'm ready to join the conference call . What's the agenda of our meeting ?
Advertisement
#11

😂 😂 😂 So, Karen, please answer the kitty!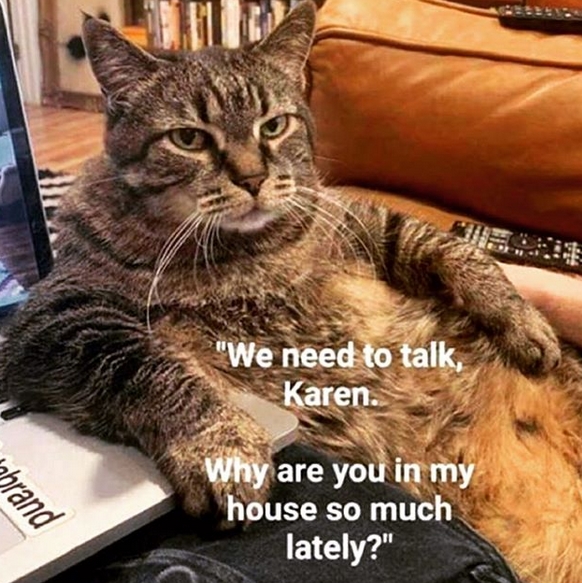 Advertisement
#12

Daddy`s little helper.