The Pugs definitely enjoy feeding time. Keep an eye on what they're eating so that they stay in good shape!
#1

Who can say no to those eyes???
#2

I just want someone to look at me as this bug looks at pizza.
#3

No, Human, This One Is For Me!!!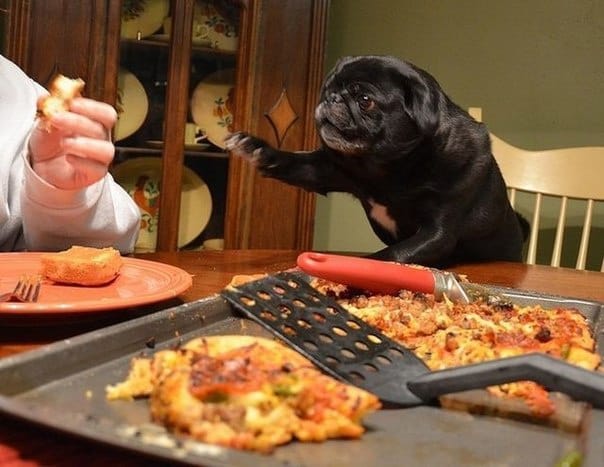 #4

Beautiful, like a sunrise.
#5

How to refuse such a cutie?
#6

Woah Dude, So Many Potatoes