Doberman Pinscher is an intelligent, alert, and loyal companion. The temperament of these dogs is strong, driven and stubborn💪. If you own one, you should remember that Dobermans require commitment and care☝️. But if you`ll pay enough attention to your dog training, you`ll get a loyal companion and a true friend!😀
So, check out our Gorgeous dog tattoos for Doberman lovers, and if you are looking for more ideas, you can check our other best Doberman tattoo ideas.
#1

I'll be always with you!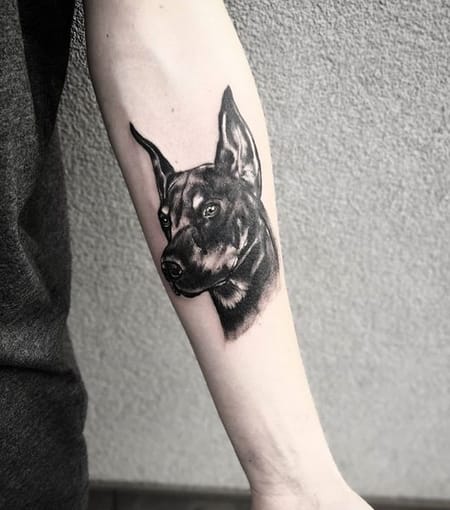 #3

Doberman is a majestic dog.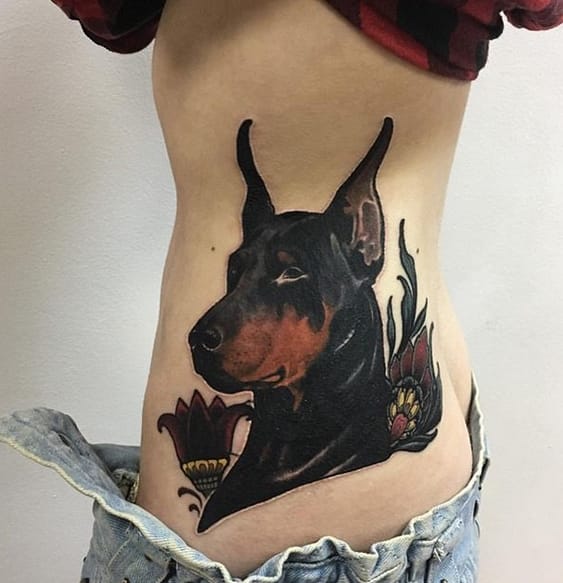 #4

Waiting for a command.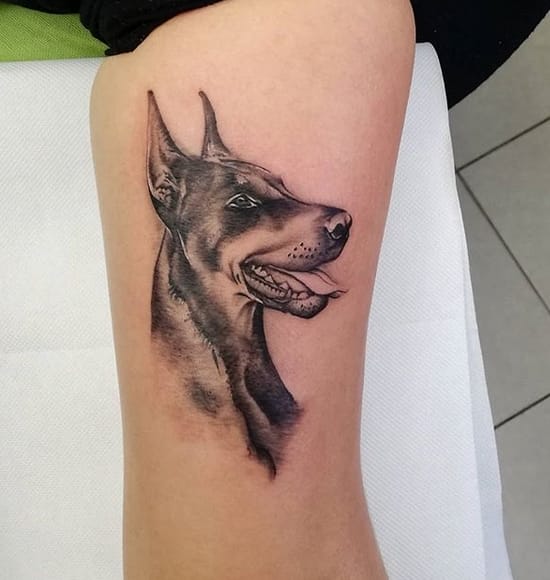 #5

I'm listening to you, daddy!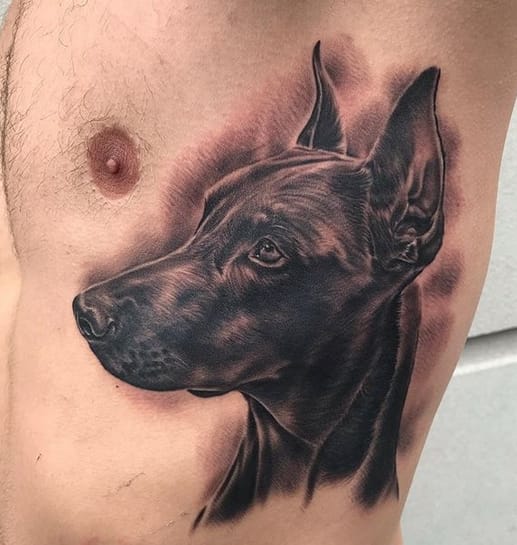 #6

The sun shines brightly, the dog serve faithfully!