Border collies were bred as a working shepherd dog for herding sheep livestock. Dogs of this breed are very intelligent and energetic😀. They are considered the most intelligent domestic dogs🐶🐕🐾.
#1

Smiling Border Collie portrait on the leg.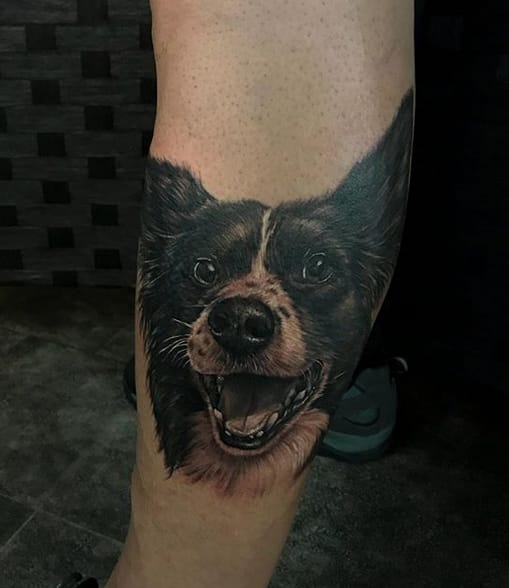 #2

So cute Border Collie tattoo🤗😍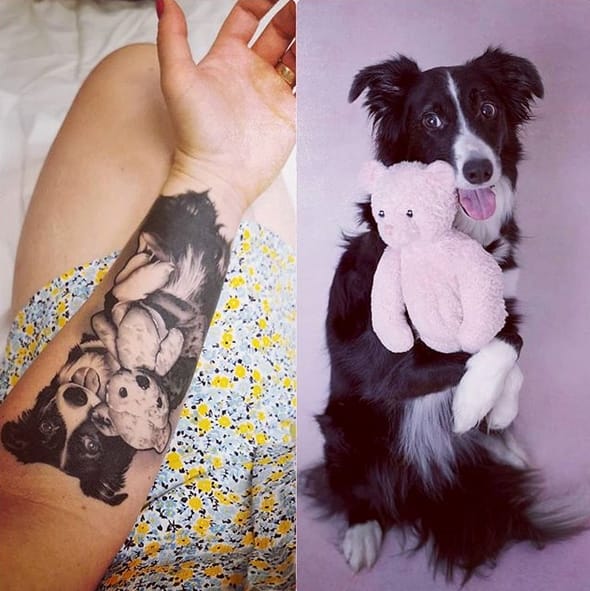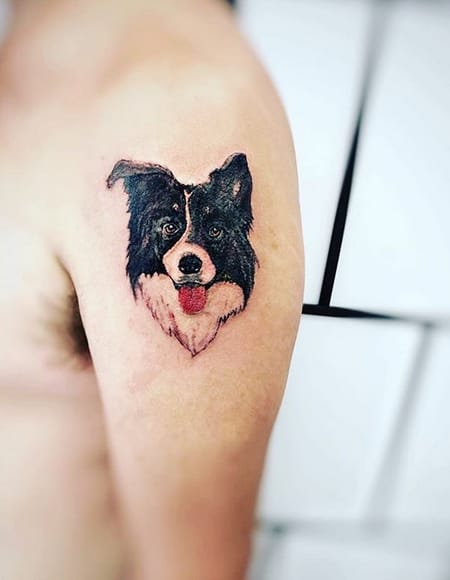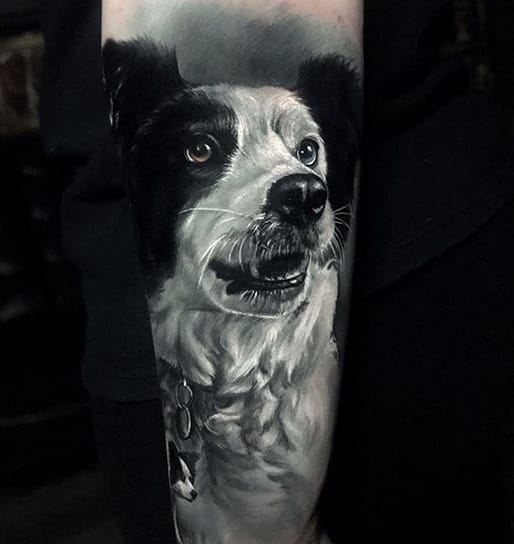 #5

Best fur friend portrait.
#6

I need more trainings, daddy!