Border Collies don't always control sheep as they are expected to. They can also control the Christmas spirit by…making a mess? No matter what these pups do, they will always adorable and add to the joy during the Christmas season.
Here are the top 10 Border Collie Christmas memes we thought are hilarious!
#1

Well, better give him a treat then! *pun intended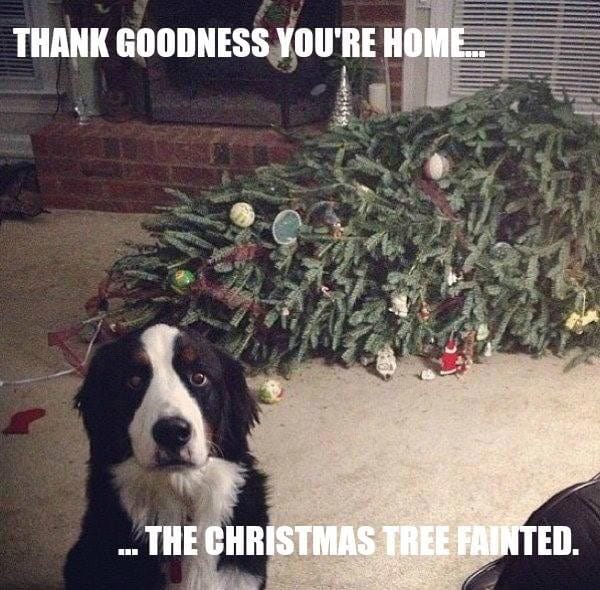 #3

Well then, let us check the CCTV.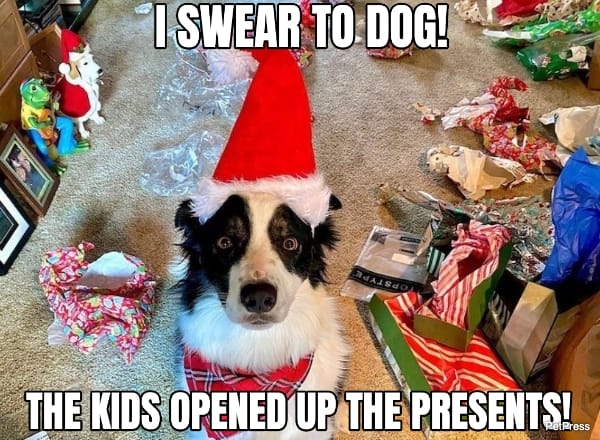 #4

Looks like we have a new Santa in town!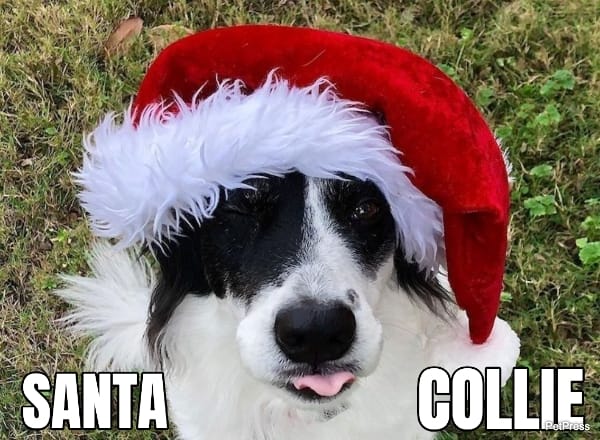 #5

Christmas is all about love with the fam!
#6

This adorable pup just couldn't wait!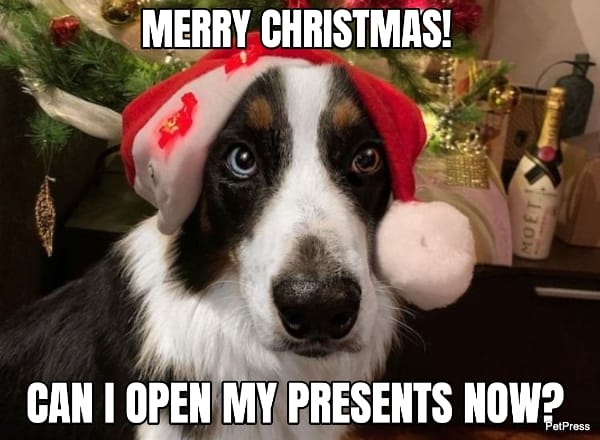 #7

Good point here! Christmas isn't complete without presents!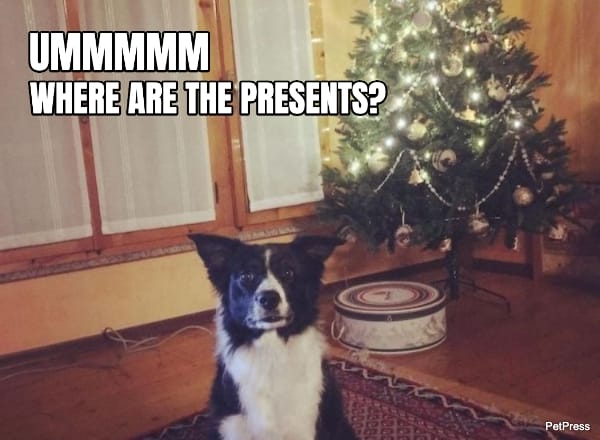 #8

Uh-oh! Pet parent has got some explaining to do…
#9

I wonder what happened to the Christmas tree after this.
#10

Said the little lamb to the shepherd dog? LOL!