If you decide to make a tattoo, you should imagine what you want to see there🤔. The design should have some special sense for you🤫. Let`s have a look at some really interesting Pug tattoo designs😉!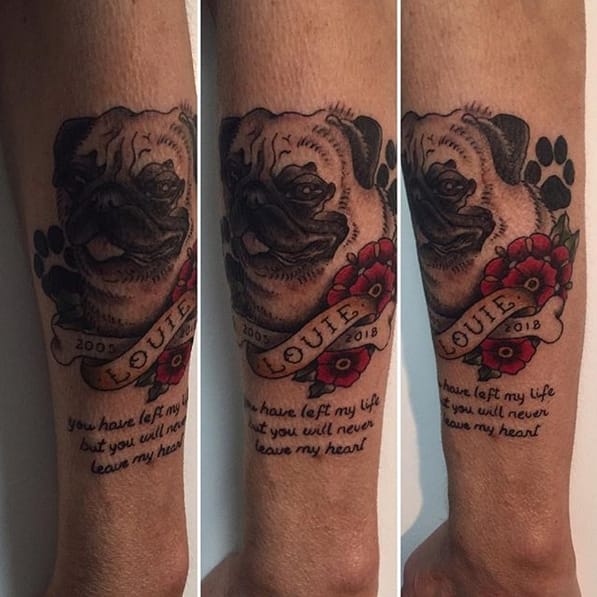 You have left my life, but you will never leave my heart!😭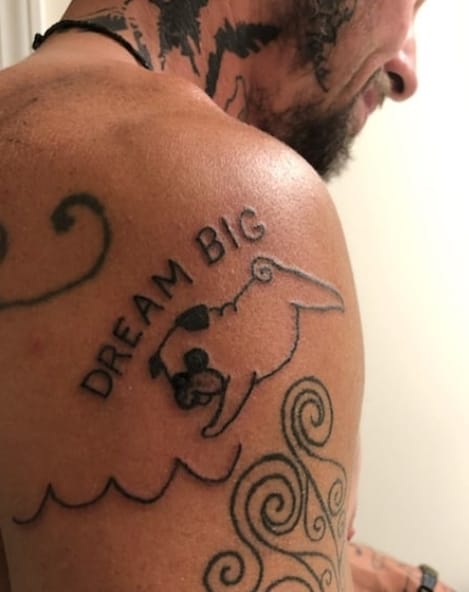 Pugs can't swim and don't float, so he's gonna "Dream Big" and believe anything's possible.
#3

A break in abstraction to show off this delight!😴😲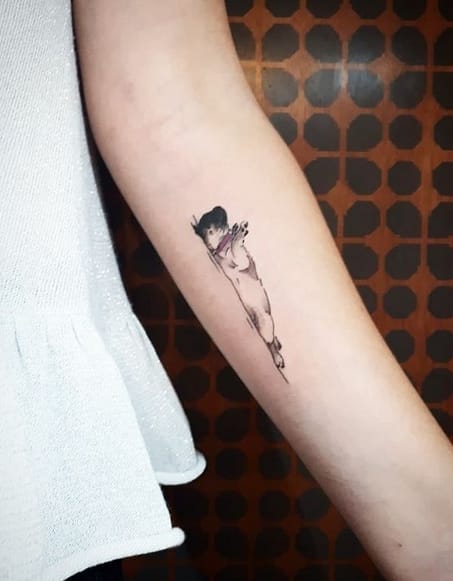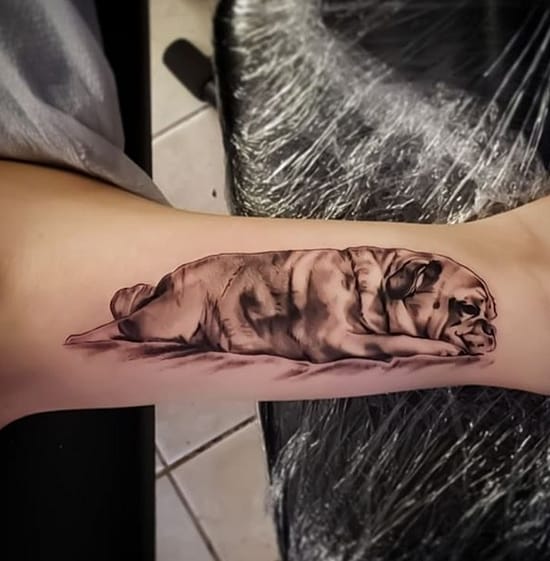 I`ll be waiting for you, human!
#5

Pug is your fur angel!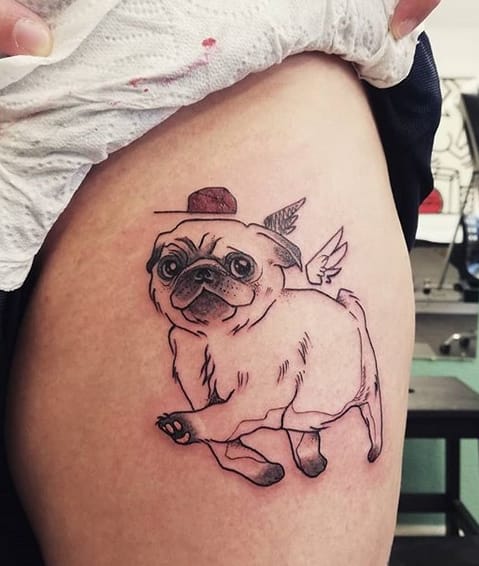 #6

Pugs are a little bit lazy dogs so that`s how they are going to dog Heaven maybe