Bull Terriers are known for their long-shaped heads and their owners know that they are extremely charismatic dogs, they have quirky and funny traits that make them so lovable. One of these quirky traits is their incredible ability to fall asleep in the most uncomfortable and awkward positions ever.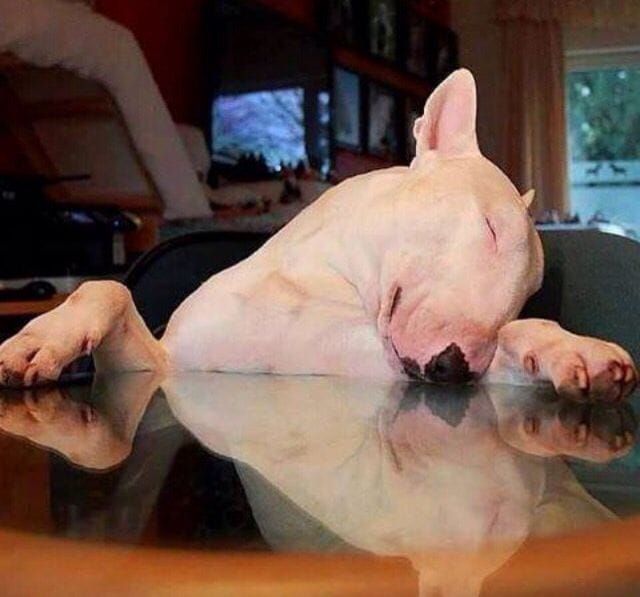 #3

Asleep mid-chew… that's normal.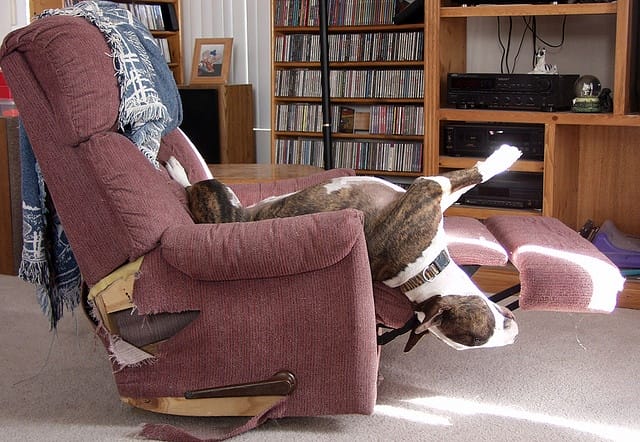 #6

No idea how he got up there.