The Bull Terrier is not as aggressive as it seems to everyone. Moreover, they are not at all dangerous for children! They love to play, sleep, kiss and hug with children!
#1

They will always be on the side of your child.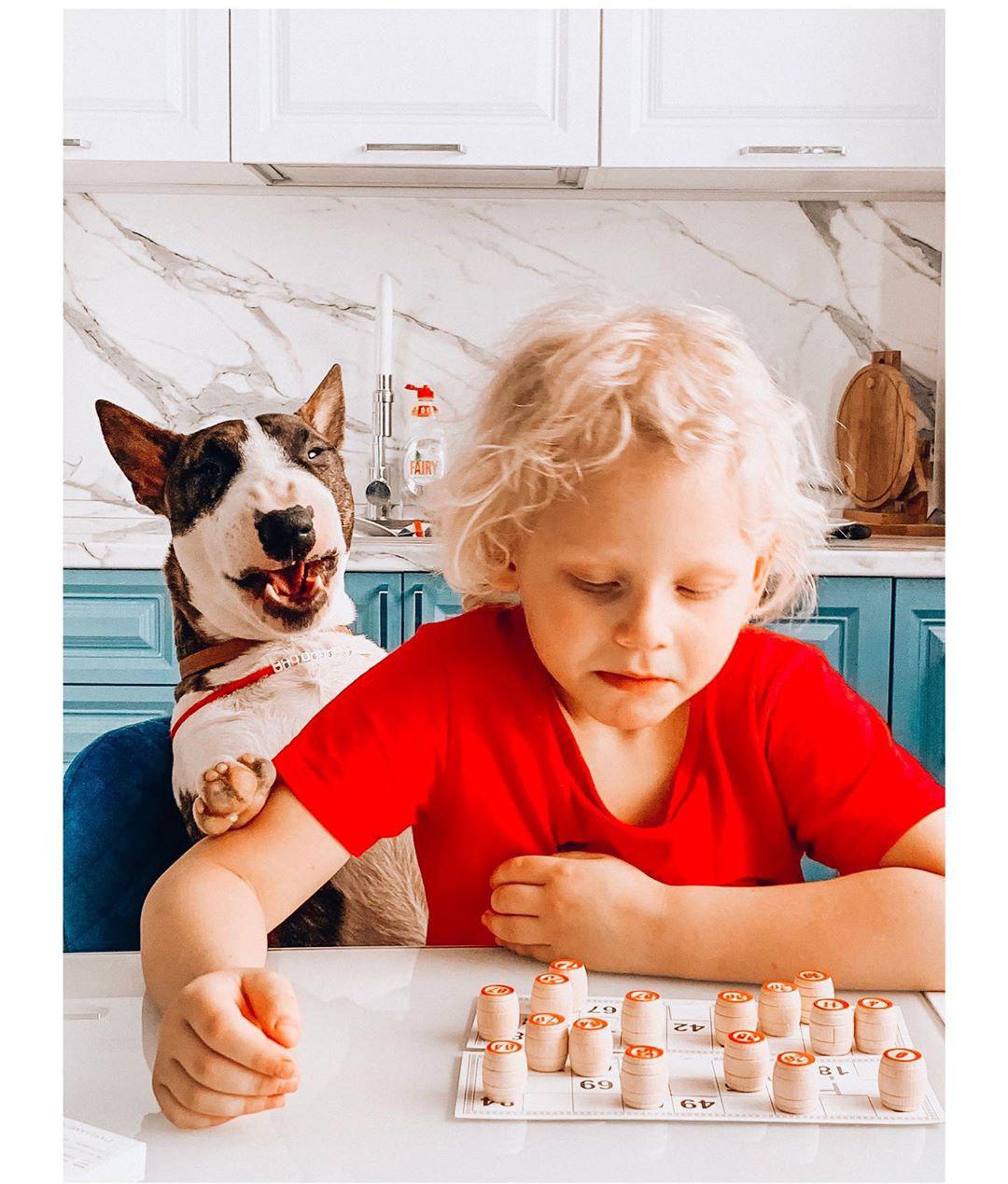 #2

Together they will read a bedtime story.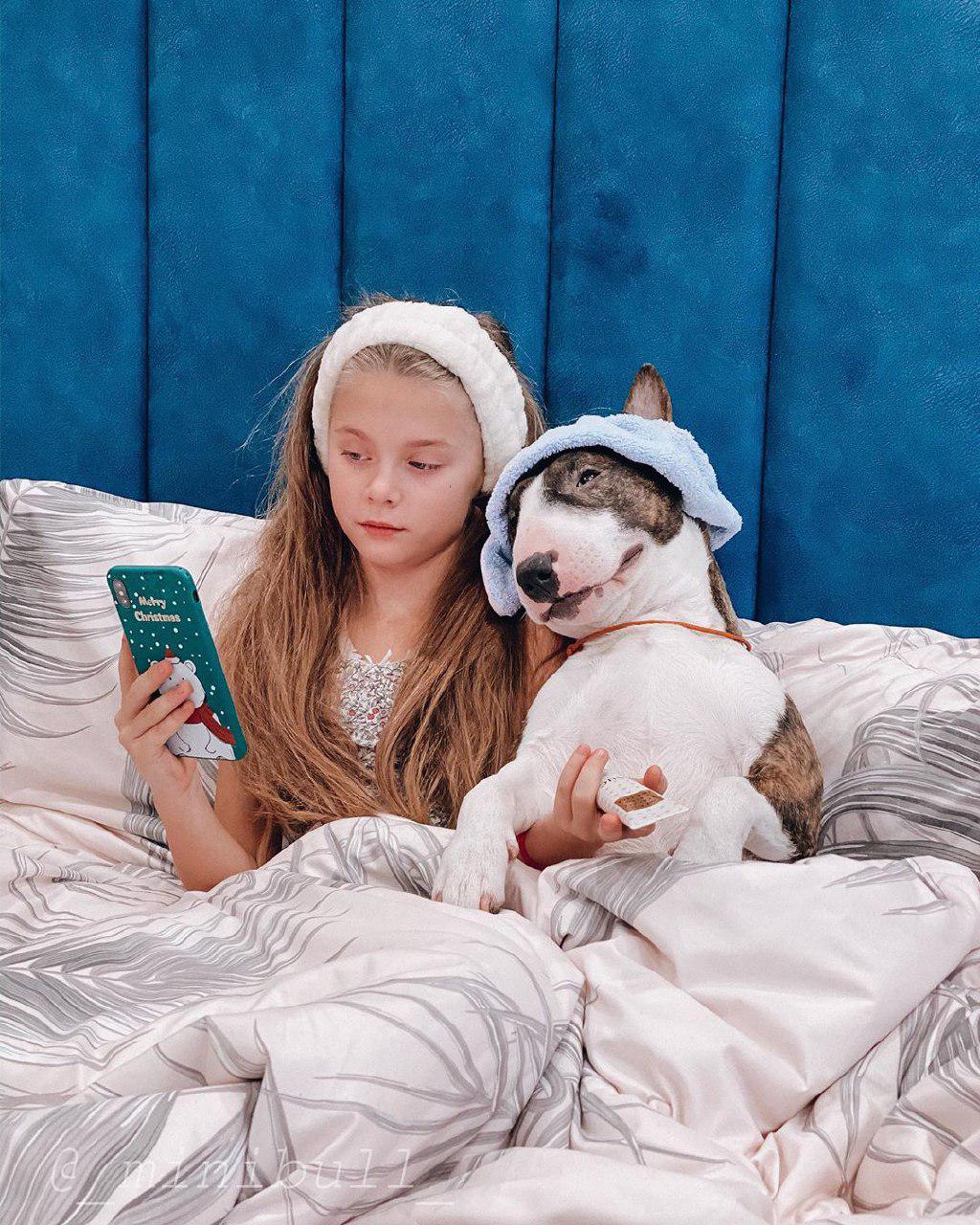 #3

They will be inseparable.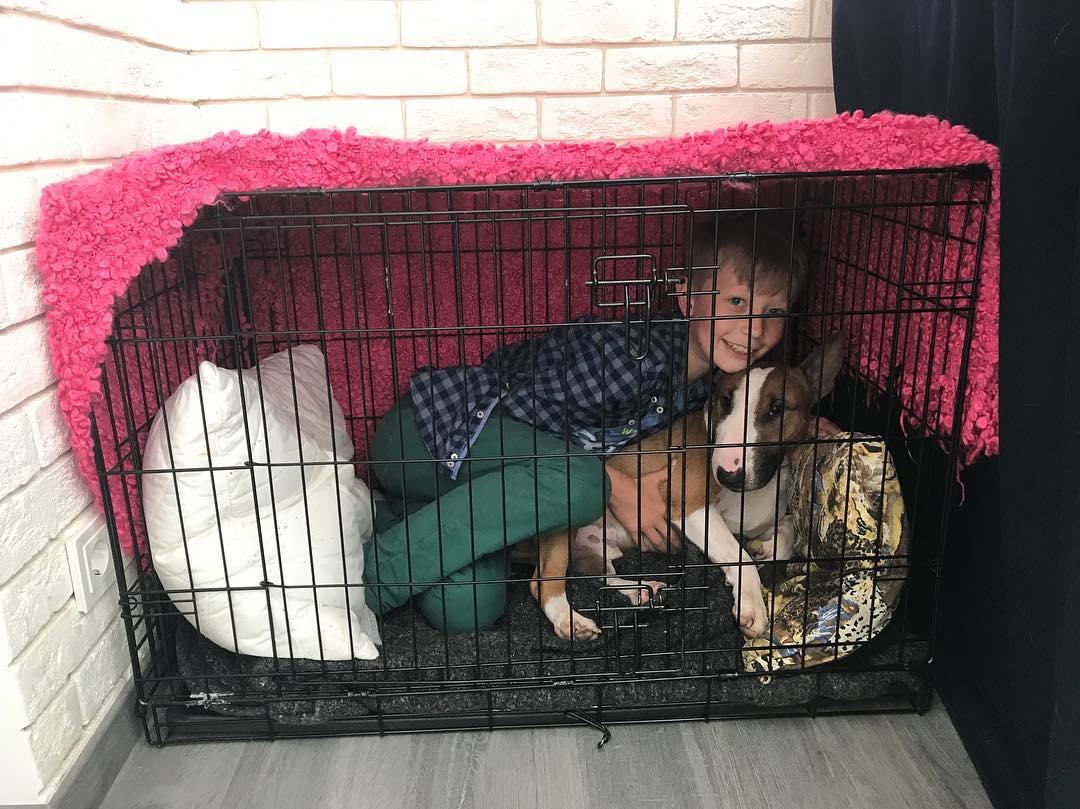 #4

They will follow your child on the street.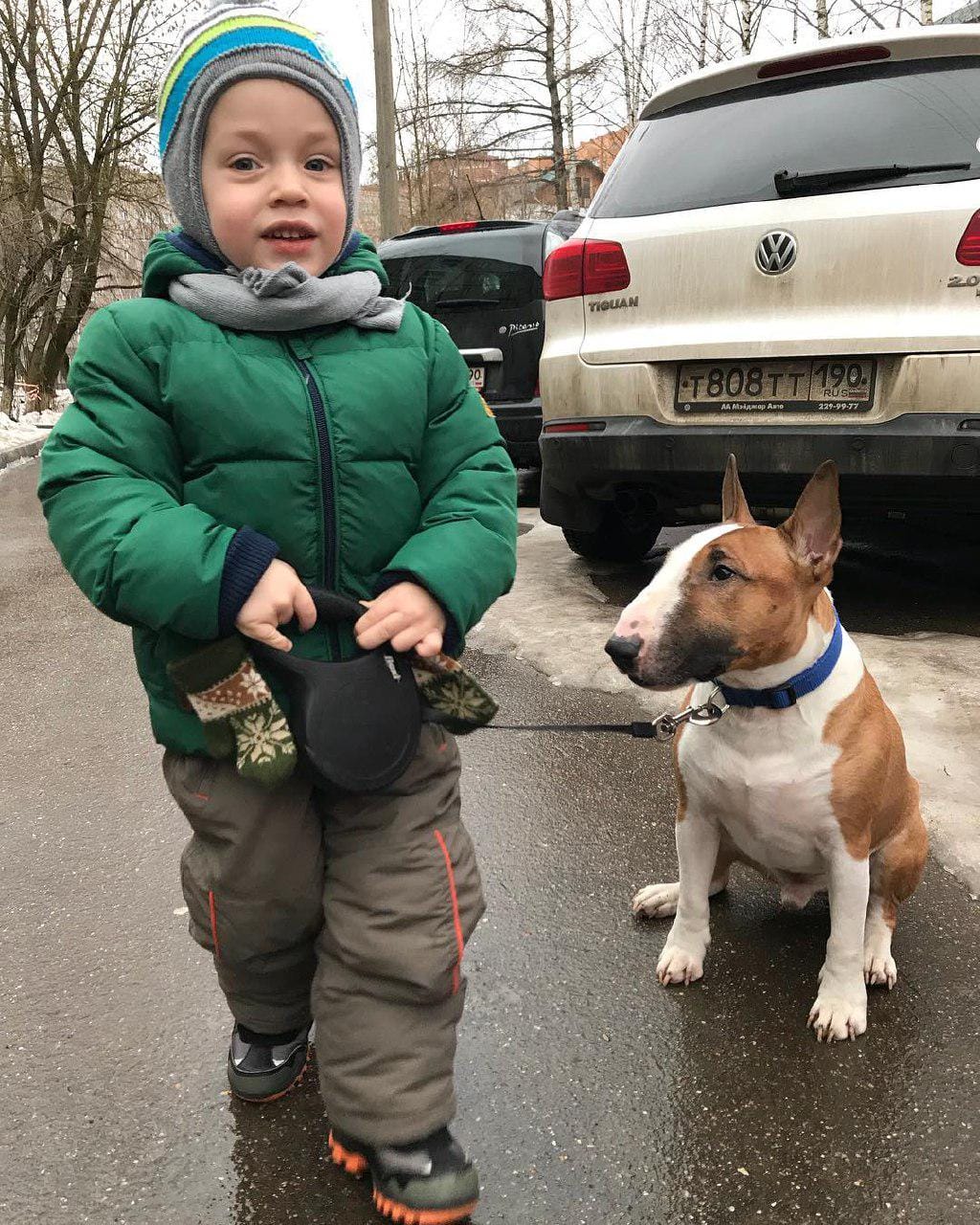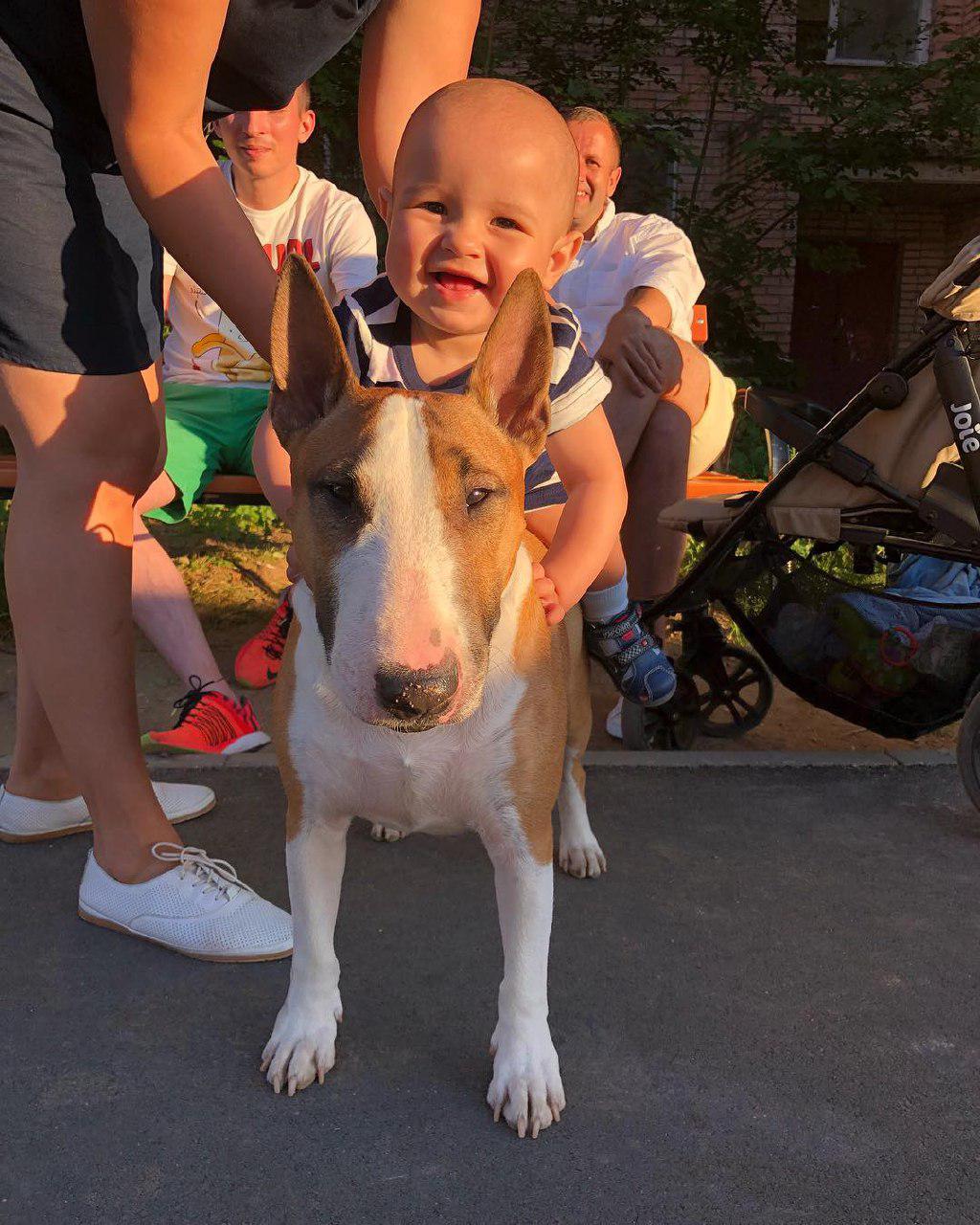 #6

You can safely leave the child on them.