Horses played such a huge role in the West! Cowboy horse names are the best names for people who love the Wild West and horses.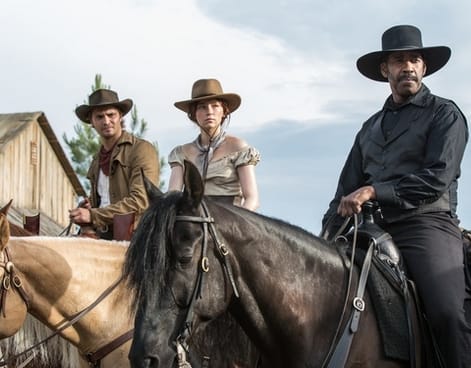 Lightning (Tim Holt)
Goldie (Hoot Gibson)
Whiskey (Kirk Douglas)
Crazy Alice (Cowboys (1972)
Copper (Eddie Dean)
Goodeye(Nat Love)
Pardner (Buddy Roosevelt)
Smokey (Dick Foran)
Candy (David Carradine)
Henry (John Wayne)
Thunderbolt (Johnny West)
Bad Jim (Billy The Kid)
Apache (Tom Mix)
Chico (Bill Cody)
Pete (Gary Cooper)
Tumbleweed (Audie Murphy)
Traveler (Robert Fulle)
Thunderhead (Mary O'hara)
Little Trigger (Roy Rogers)
Feather (Allan Lane)
Old Speed (Jack Nicholson)
Raider (Charles Starrett)
Rusty (Tom Keene)
Banner (John Wayne)
Smoky (Lee Marvin)
Allen's Gold Zepher (Roy Rogers)
Red Buck (Emmett Dalton)
Sheik (Smith Ballew)
Tornado (Zorro)
Senator (Leo Maloney)
Scar (James Stewart)
Buster (Clint Eastwood)
Tony (Tom Mix)
Silver (The Lone Ranger)
Old Blue (Tom Mix)
Flash (Eddie Dean)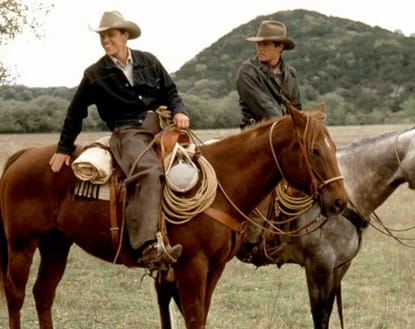 Apache (Lash Larue)
Falcon (Buster Crabbe)
Knight (Rod Cameron)
Zip Cochise (John Wayne)
Taco (Chito Rafferty)
Apache (Bob Baker)
Stormy (Wild Bill Elliott)
Diablo (Cisco Kid)
Dynamite (Zorro)
Buttermilk (Dale Evans)
Duke (John Wayne)
Cactus (Sunset Carson)
Gipsy (Martin Kiss)
Pie (James Stewart)
Phantom (Roy Rogers)
Sugar (Don Murray)
Zane(Bob Steele)
El Loaner (James Garner)
Amigo (Peter Brown)
Sweetheart (Stagecoach)
Old Thunder (Gregory Peck)
Starlight (Tim Mccoy)
Mesquite (Allan Rocky Lane)
Pal (Bob Allen)
Koko (Rex Allen)
Sunshine(Bill Patton)
Trigger (Roy Rogers)
Dice (Gregory Peck)
Old Dollar (John Wayne)
Target (Annie Oakley)
Silver (Buck Jones)
Sonny (Wild Bill Elliott)
Red Fox (Jesse James)
Bingo (Don Durant)
Silver Cloud (Hardy Murphy)
Tex (Daniel Reed)
Scout (Jack Hoxie)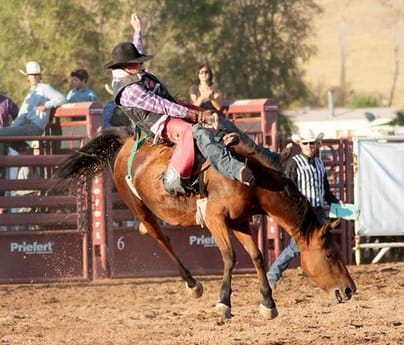 Tonka (Sal Mineo)
White Feller (Tonto)
Ollie (Maverick)
Tony Ii (Tom Mix)
Loco (Pancho)
Black Jack (Allan Rocky Lane)
Sunny (Harry Carey)
Silver Bullet (Whip Wilson)
Comanche (Tom Mix)
Tony Junior (Tom Mix)
Sunfish (Lee Martin)
Little Champ (Gene Autry)
Champion (Gene Autry)
Ponca (Tom Mix)
Topper (Hopalong Cassidy)
Phantom (Guy Williams)
White Flash (Tex Ritter)
Trigger Junior (Roy Rogers)
Paint (The Lone Ranger)
Stardust (Gene Barry)
Hopefully, these name ideas can help you find a perfect name for your horse. You can check our western horse names for more ideas.