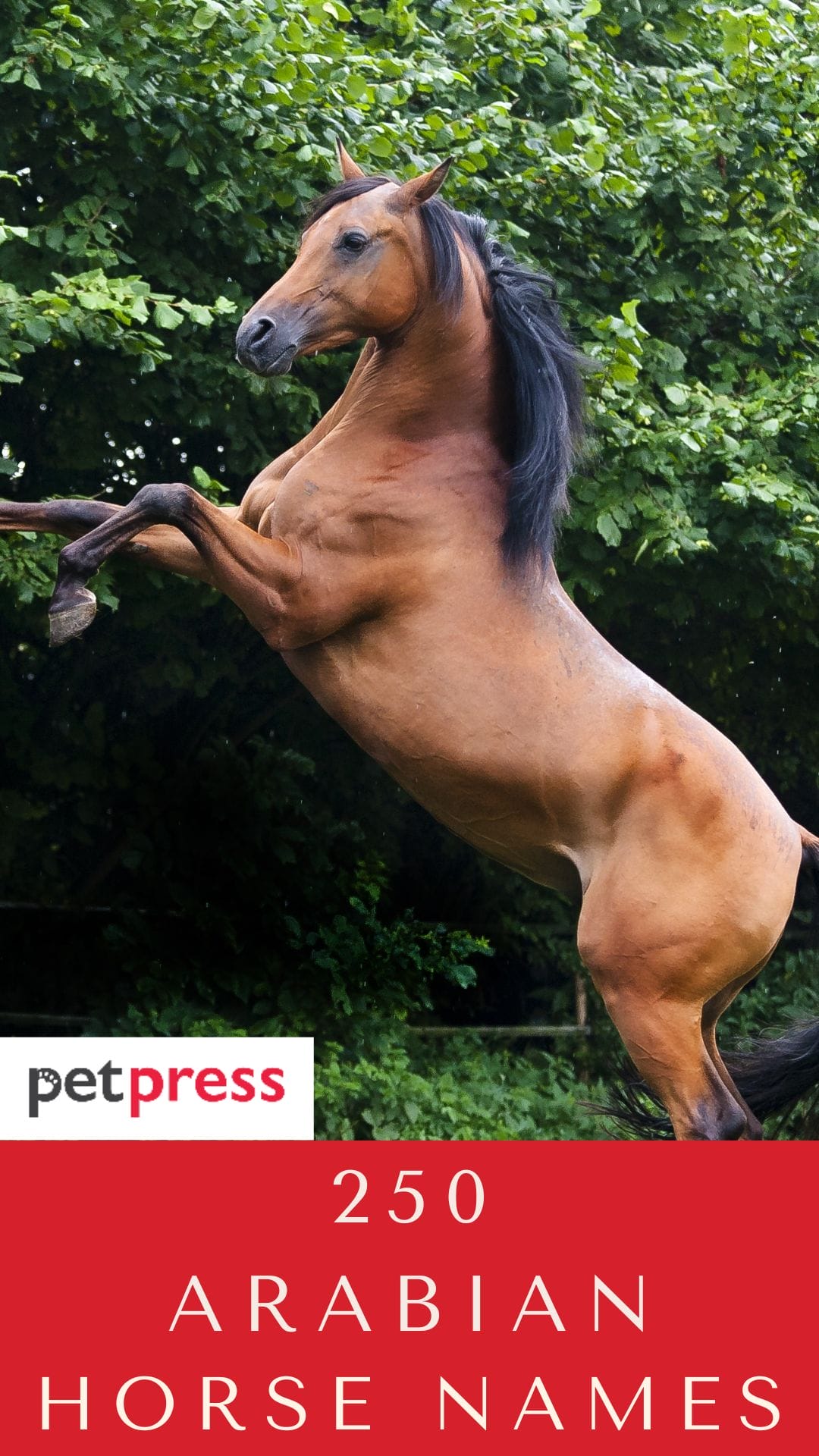 If you're a horse lover, then you know that picking out the perfect name for your new Arabian is a daunting task.
There are thousands of names to choose from, and narrowing it down to just one can feel impossible!
But don't worry; we're here to help. We've put together a list of some of our favorite Arabian horse names.
So take a look, and see if any of these names are right for your new friend.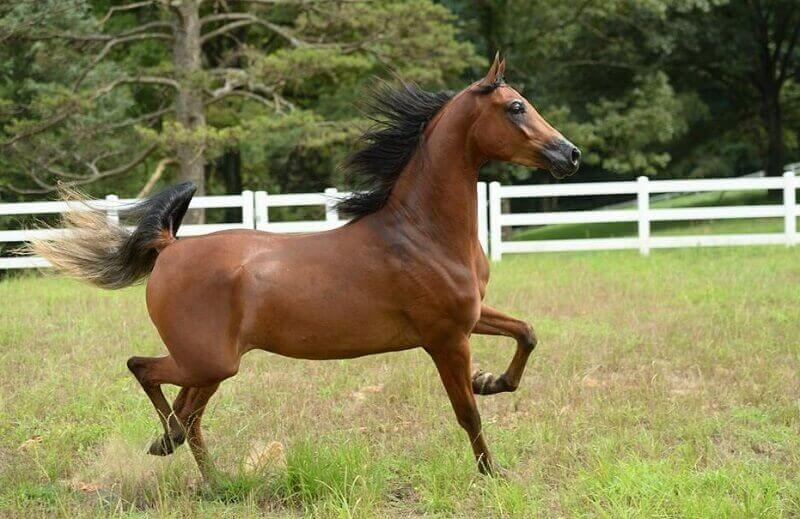 Best Arabian Horse Names
Daisy
Princess
Ellie
Destiny
Mosaic
Mirri
Trix
Melody
Halifa
Flynn
Indie
Aristocrat
Lightning
Celestina
Jet
Manny
Toronto
Milky Way
Batman
Shahira
Bubba
Phantom
Black Flower
Xander
Sugar
Ghost
Moonshine
Windbolt
White Pharaoh
Nutmeg
Oscar
Midnight's Pride
Azzy
Rover
Crystal
Moondragon
Azira
Night
Flame
Thunder
Luna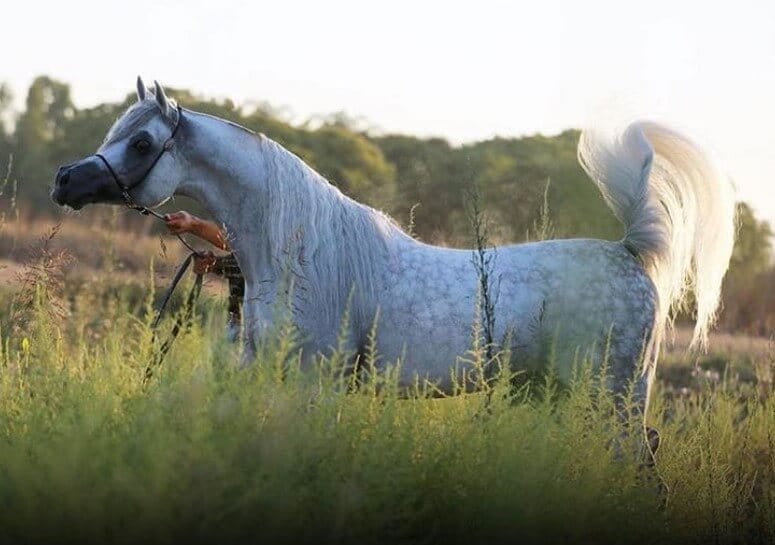 Heartbeat
Latte
Windchime
Aladin
Electric
Whisper
Sunstruck
Black Pearl
Banjo
Ziyadah
Zeus
Casino
Oreo
Riggles
Skylark
Wesley
Arrow
Sunrise
Prancer
Duke
Legend
Starling
Hope
Figure
King
Genie
Magic
Starlight
Mystic
Nina
Star
Dakota
Damar
Aslan
Dreamer
Nellie
Sand Storm
Dancer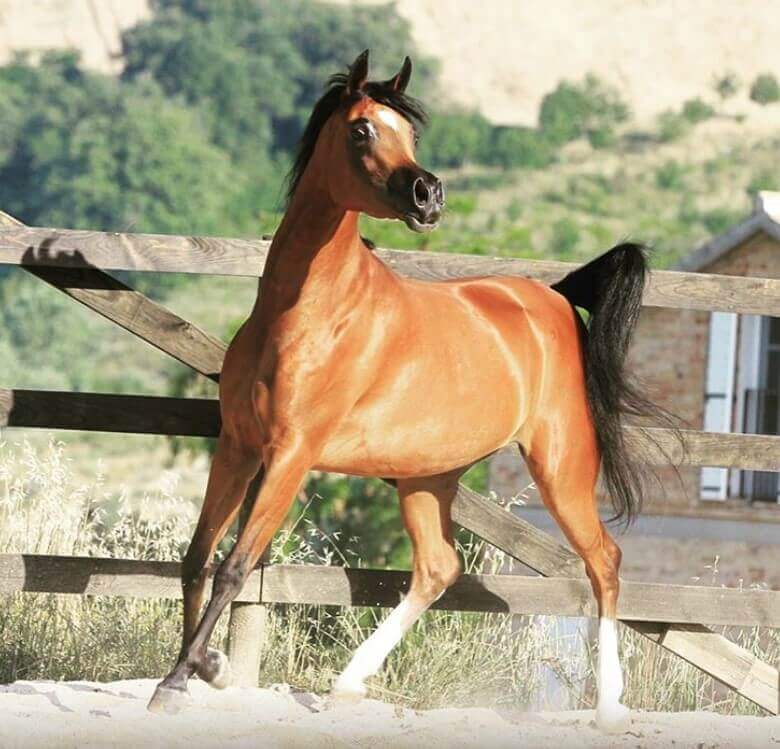 Diesel
Dream
Zara
Jupiter
Pine
Lighting
Climax
Prince
Tara
Tricky
Belle
Grace
Twinkie
Charlie Brown
Misty
Cowgirl Kelsey
Feather
Eclipse
Max
Trixy
Casper
Aragon
Angel
Brave night
Comet
Stream
Charm
Lexington
Cedar
Queenie
Charisma
Warrior
Spirit
Eddie
Danny
Darcy
Cash
Female Arabian Horse Names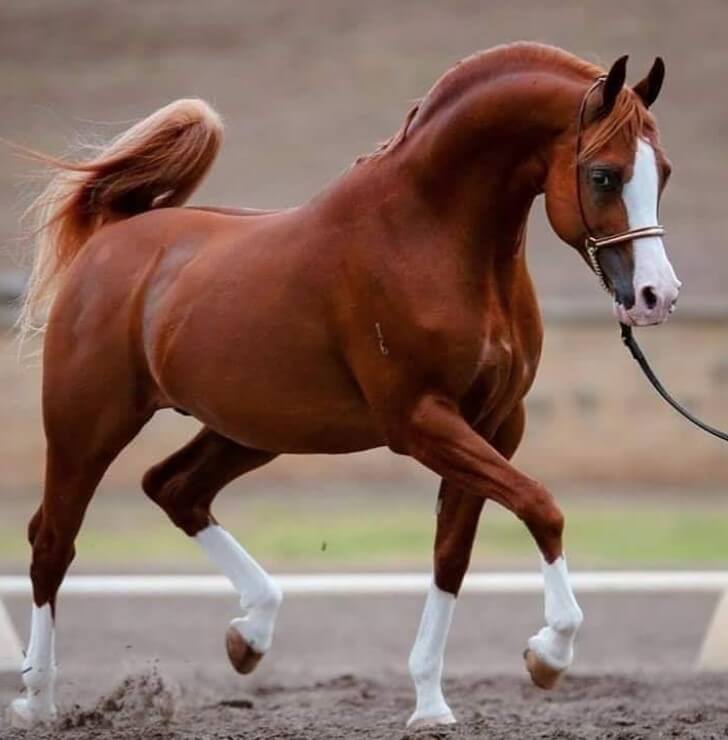 Leila – Born at night
Rida – Favored by God
Hanan – Mercy
Malika – Queen
Intisar – Triumph
Khairiyah – Charitable, good
Kalila – Sweetheart, beloved
Azhar – Flowers, blossoms
Hibah – Gift
Janan – Heart, soul
Wahibah – Giver, donor
Azizah, Azeeza – Esteemed, precious, cherished
Ruqayyah – Gentle
Kamilah – Perfect
Alima – Wise
Mayyadah – To walk with a proud, swinging gait
Amal – hopes, aspirations
Khadijah – First wife of the Prophet
Mona – Wish, desire
Aminah – trustworthy, faithful
Bahira – Dazzling, brilliant
Salma – Peaceful
Maha – Wild cow, cow-eyed
Amatullah – Female servant of Allah
Lina – Tender
Faizah – Victorious, winner
Malak – Angel
Maryam or Mariam – Arabic form of Mary
Dahab – Gold
Almas – Diamond
Cala – Castle
Nuha – Intelligence
Buthaynah – Of beautiful body
Yasmine – Jasmine
Sana – Resplendence, brilliance; to gaze or look
Amirah, Ameera – Princess, leader
Hamidah – Praiseworthy
Nada – Generosity, dew
Khalida – Eternal
Samira – Entertaining companion
Yakootah – Emerald
Cantara – Small bridge
Farida – Unique
Iman – Faith, belief
Nawal – Gift
Wafiyyah – Loyal, faithful
Farah – Joy
Haifa – Slender, of beautiful body
Johara – Jewel
Zafirah – Successful, Victorious
Hooda – Right guidance
Reem – Gazelle
Zakiyyah – Pure
Zaynah – Beautiful
Rana – To gaze, look
Huriyyah – Angel
Warda – Rose
Latifah – Gentle, kind, pleasant
Noor – Light
Ablah – Perfectly formed
Jamilah – Beautiful, graceful, lovely
Zahrah – Flower, star, beauty
Zahra – White
Adiva – Pleasant, gentle
Widad – Love, friendship
Suha – Name of a star
Khulud – Immortality
Aini – Spring, flower, source, choice
Ghadah – Beautiful
Badra – Full moon
Zubaidah – Excellent
Umayma – Little mother
Hayat – Life
Sawsan – Lily of the valley
Thurayya – Star
Aliah – Exalted, noble, highest social standing
Falak – Star
Jumanah – Silver pearl
Tarub – Merry
Fellah – Arabian jasmine
Balqis – Name of the Queen of Sheba
Check the full list of female Arabian horse names
Male Arabian Horse Names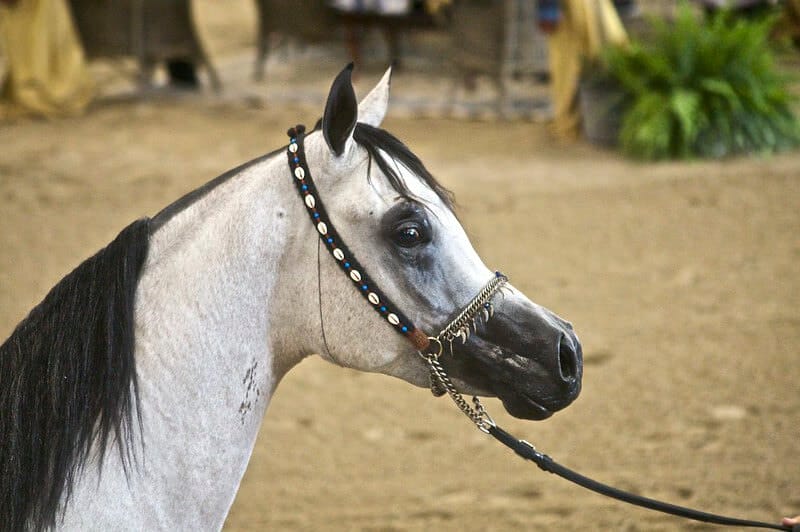 Farid – Unique
Muntasir – Victorious
Adel – Just
Makin – Strong, firm
Muti – Obedient
Kamil – Perfect
Saud – Fortunate
Azzam – Determined, resolved
Kareem – Generous, noble, friendly
Lutfi – Kind and friendly
Khalid – Eternal
Amir – Prince
Samir – Entertaining companion
Kasib – Fertile
Tariq – Name of a star
Saqr – Falcon
Jabbar – Mighty
Saleh – Good, right
Anwar – Light
Fahd – Lynx
Ali – the greatest, excellent, noble
Emir – To command
Malik – Master, angel, king
Ibrahim – Arabic form of 'Abraham'
Salim – Safe, whole, flawless
Labeeb – Sensible, intelligent
Abdul Aziz – Servant of the powerful one
Baha – Beautiful, magnificent
Faisal – Decisive
Khali – Good friend
Shihab – Flame, blaze
Imad – Support, pillar
Nuri – Shining, brightness
Naim – Comfort, tranquility
Abdullah – Servant of God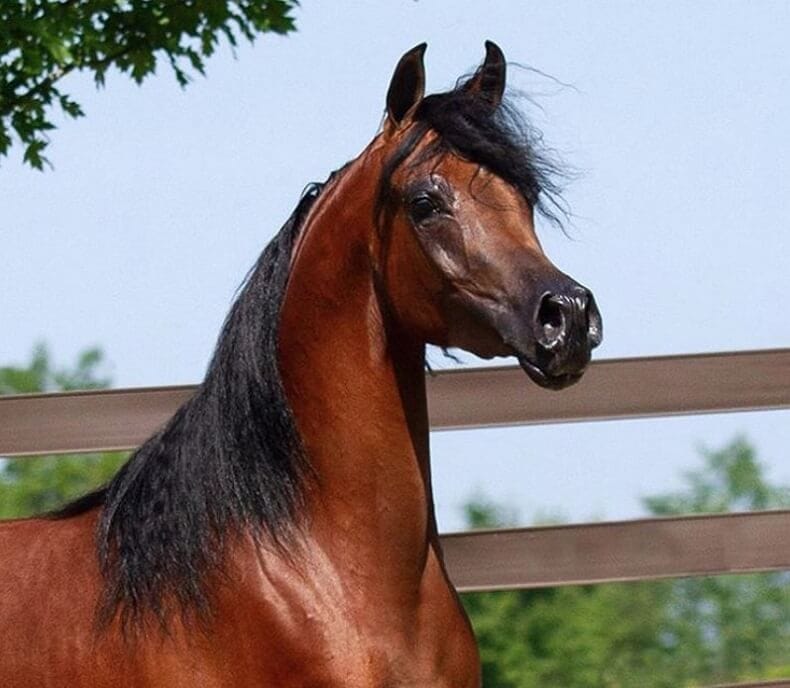 Fawwaz – Successful
Faris – Horseman, knight
Hani – Happy, delighted
Mahir – Skilled
Rayham – Favored by God
Amin – Faithful, Trustworthy
Nadir – Rare, dear
Ubaid – Faithful
Jumah – Born on Friday
Barakah – Blessing
Ahmad – Most highly adored or most praised
Muhanned – Sword
Esam, Essam – Safeguard
Sofian – Devoted
Hussien – Little beauty
Habib – Beloved
Nabil – Noble
Omar – Long life, first son, most high
Usama, Usamah – Description of a lion
Qasim – Divider, distributor
Fakhir – Proud, excellent
Kadar – Powerful
Safiy – Best friend
Asad – Lion
Badr – Full moon
Hassan – Beautiful
Bassam – Smiling
Muslim – Submitting oneself to God
Kardal – Mustard seed
Adham – Black
Mustafa – Chosen one
Abdul Rahman – Servant of the Merciful One
Altair – The flying eagle
Ghalib – Victor
Mukhtar – Chosen
So there you have it, a comprehensive list of Arabian horse names that will help you choose the perfect name for your new steed.
Whether you're looking for something traditional or want to get a little bit creative, we've got you covered.
And don't forget to visit our complete horse names from A to Z for more inspiration!