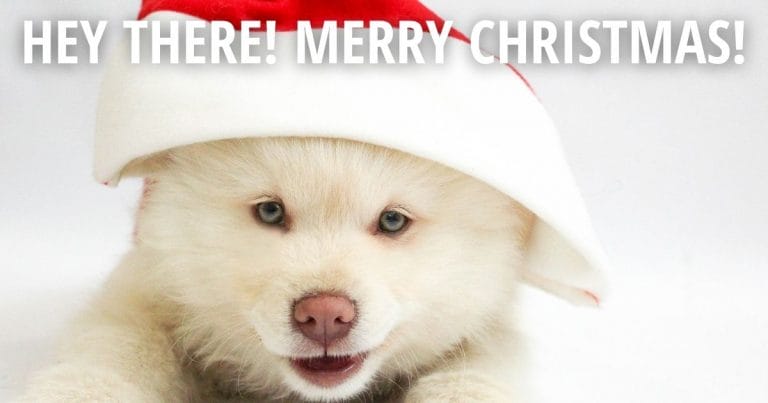 HO HO HO! Seems like Christmas is right around the corner and making its way right into our houses (or chimneys)! There's no better way than to celebrate Christmas Eve with the fam and friends at home considering the pandemic in 2020. But hey, let us not forget that our furry pet dogs are also part of the fam and they play an important role in keeping the Christmas spirit alive. There is also a funny side to these dogs during Christmas so to say. More scrumptious food means more puppy eyes targeting them. Needless to say, pet dogs are cute, cuddly, and can at times sabotage our Christmas decorations and presents. So watch out for them! Now to share a good laugh, check out the best memes we've created and we've seen around the internet.
Here are the best 20+ Christmas Dog memes we have found on the internet that also adds joy to the festive season.
Santa has his first contender here, guys!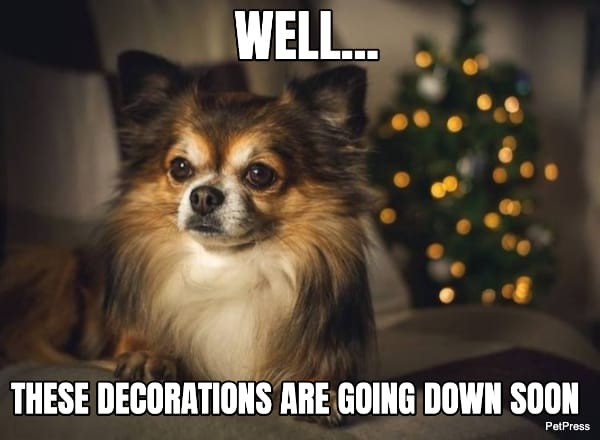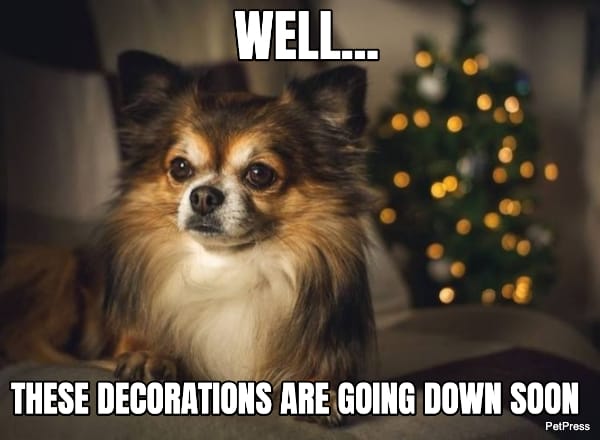 ---
You better watch out, pet owners!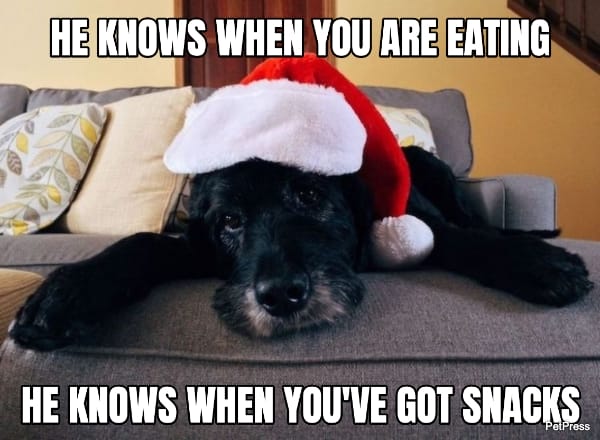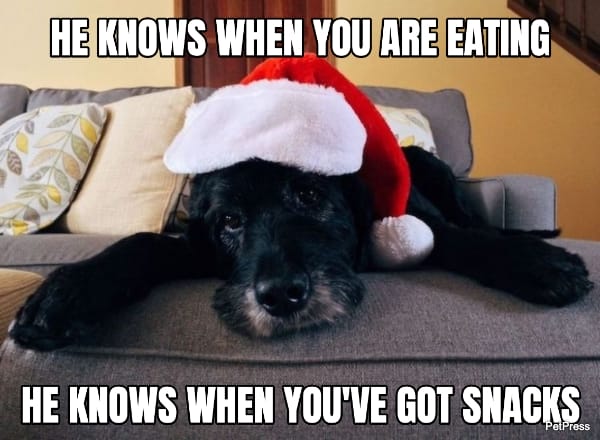 ---
This pup had a point though!
---
Who wouldn't think that it's the perfect bed weather during the chilly days and nights?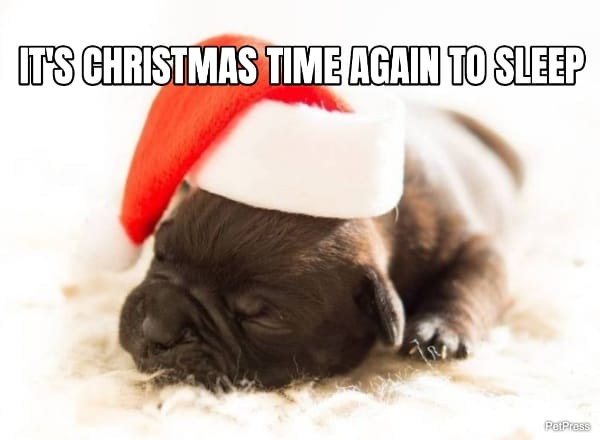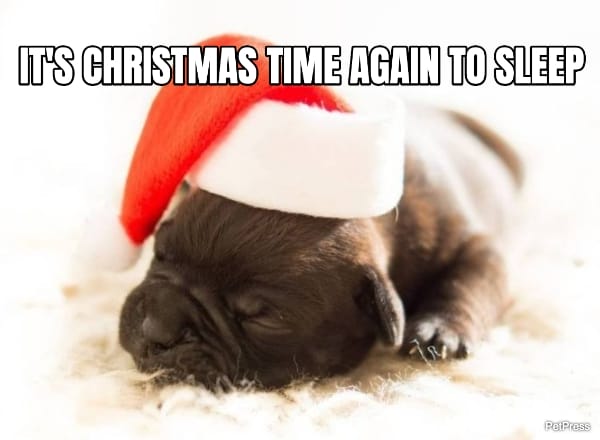 ---
Does anyone here have an update if this adorable pup is still okay?
---
The 3 Paws-keteers!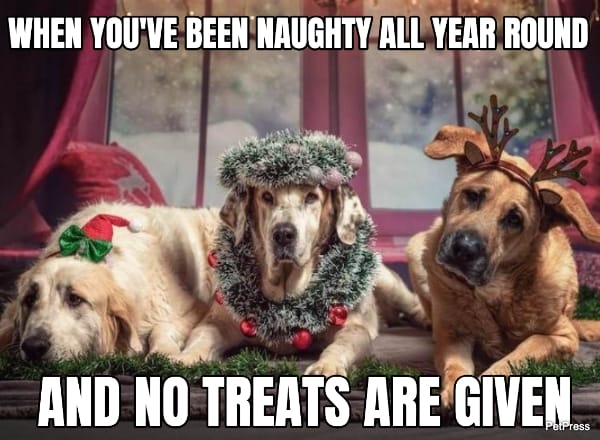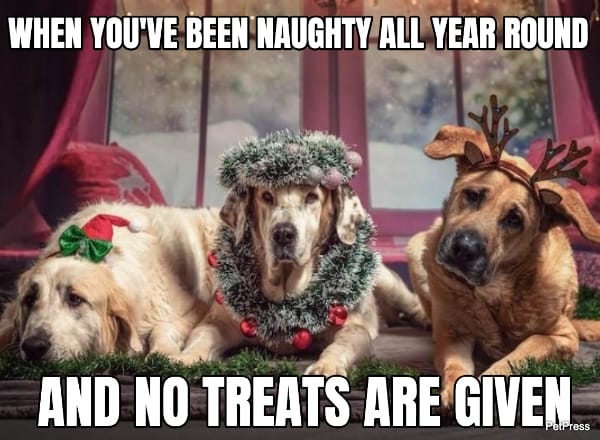 ---
Stubborn little one!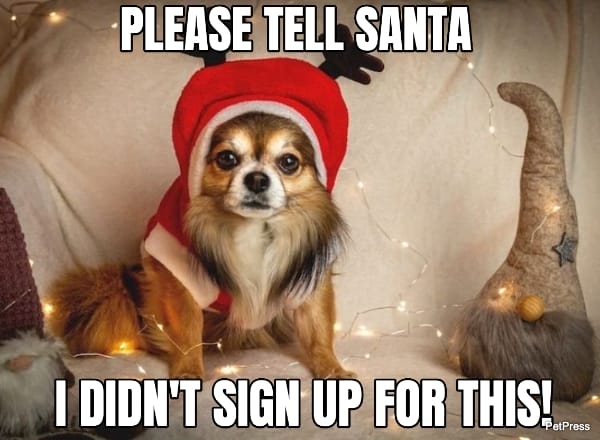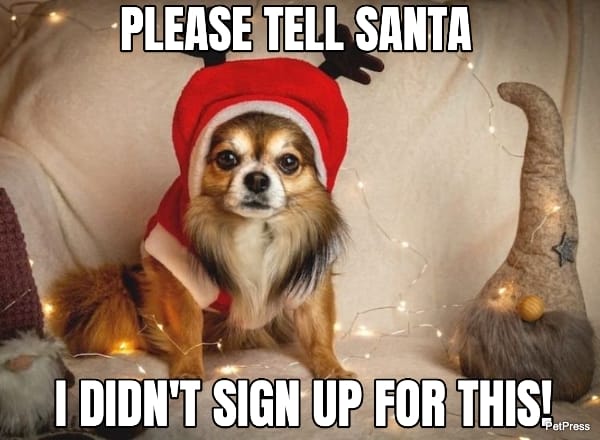 ---
He is very innocent! Who could've done that? Was it Santa?
---
When your parents overdid things this Christmas!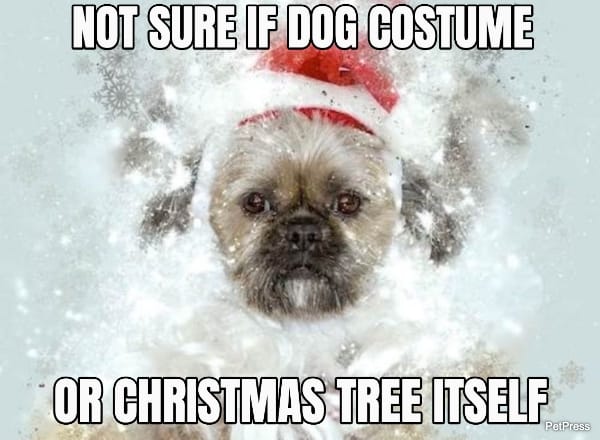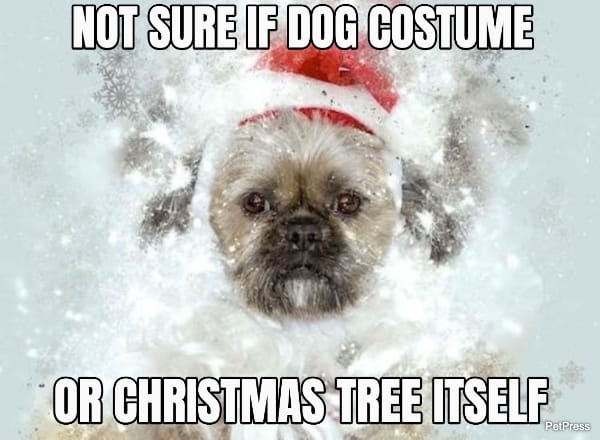 ---
Who do you think is the suspect here?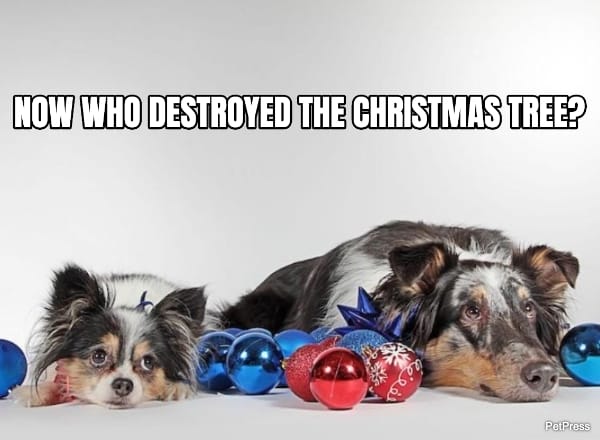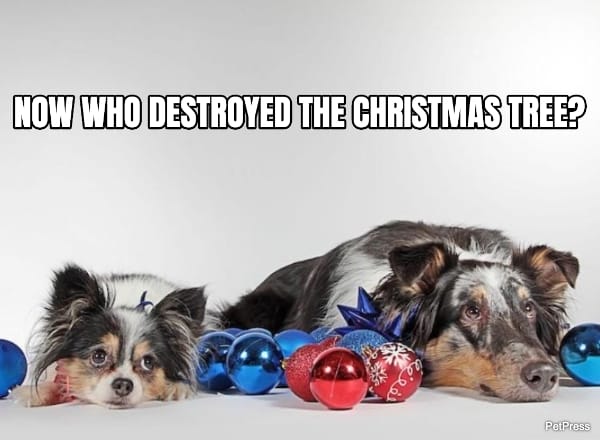 ---
How cute and funny are the dog Christmas memes so far? We're still halfway and these memes keep on getting better.
---
Moral of the story: Never leave your dog during the holidays!
---
Santa, better watch out now!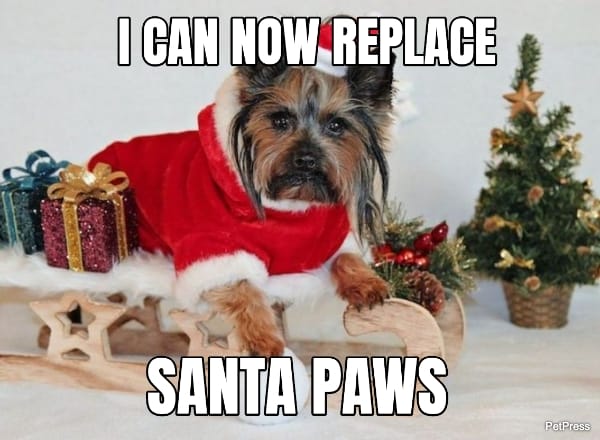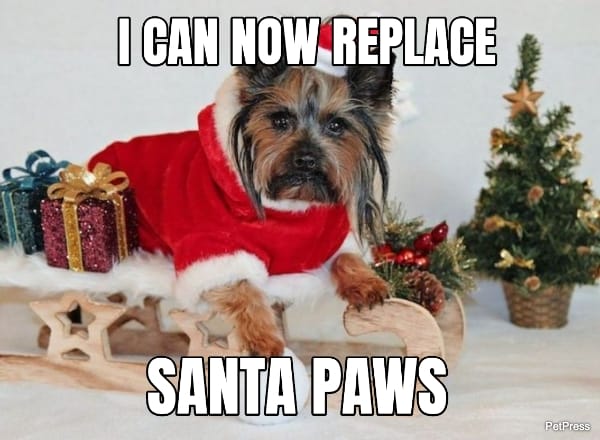 ---
I guess this poor pup was never happy with the Christmas shenanigans.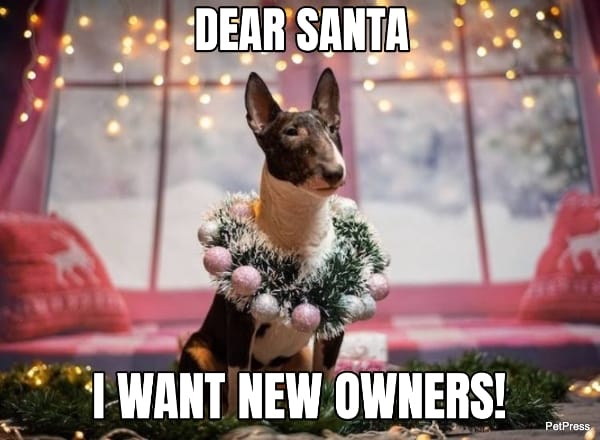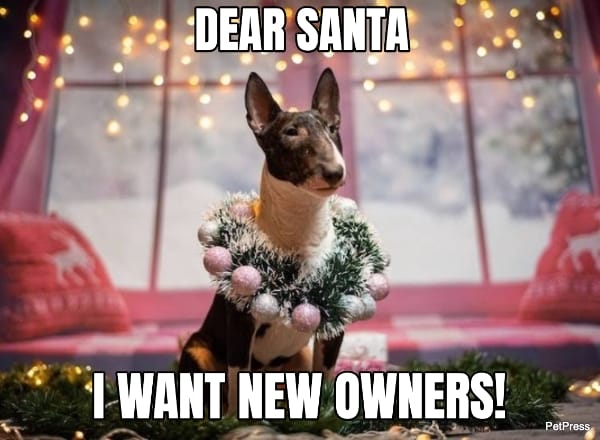 ---
He just wanted to help!
---
Have you watched The Pug-over movie! Get it?
---
Oh no! Christmas will never be the same again.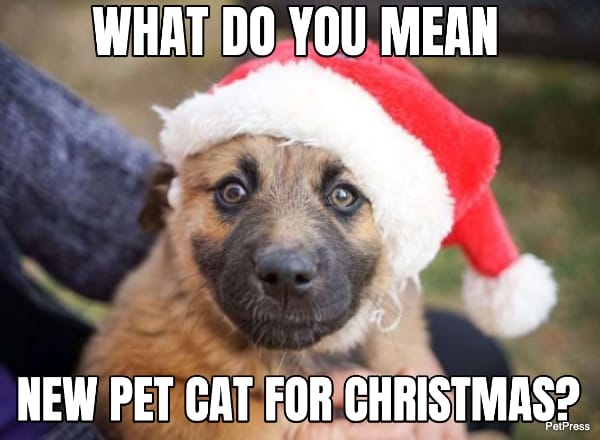 ---
Bad Santa!
---
Christmas just got ruined for this poor pup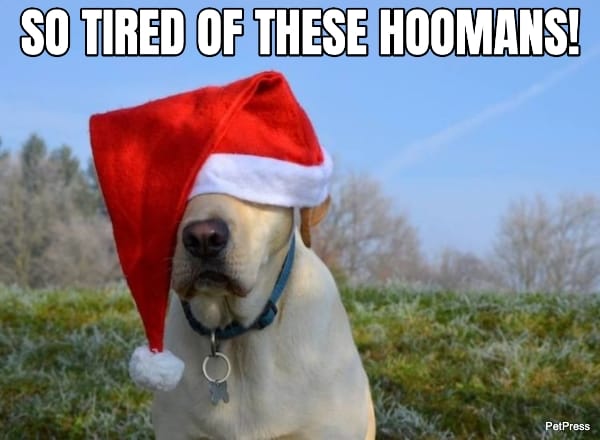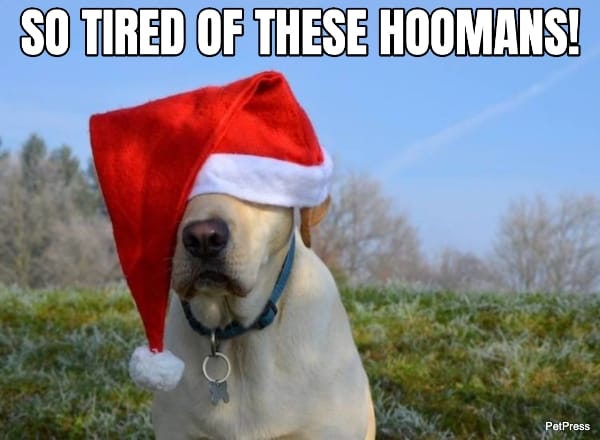 ---
As long as they don't destroy the Christmas tree!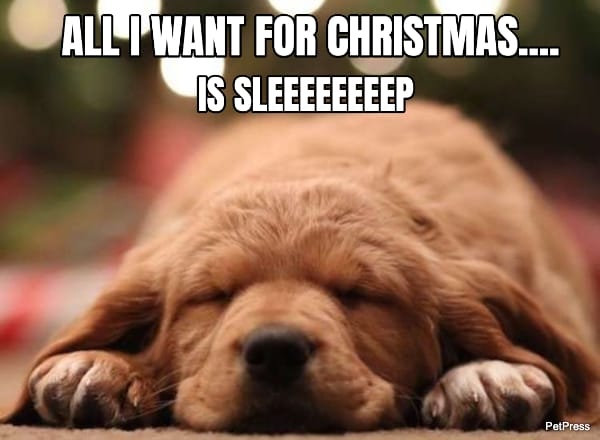 ---
When Santa has no clue that you have a guard dog!
---
When your friend asks if you're gonna get them a gift for Christmas! Presence is the best gift indeed!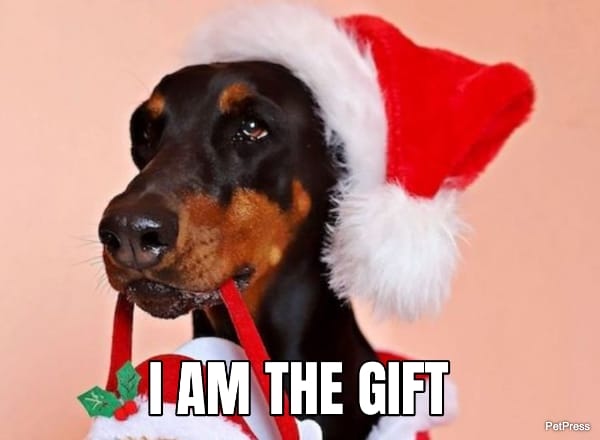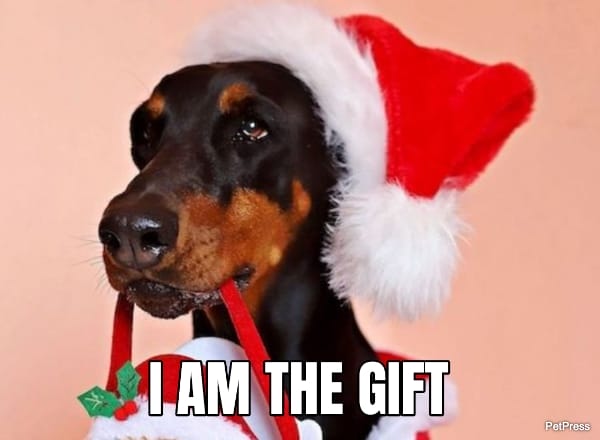 ---
I wonder what Santa is feeling right now…
---
How cute! A Merry Christmas indeed!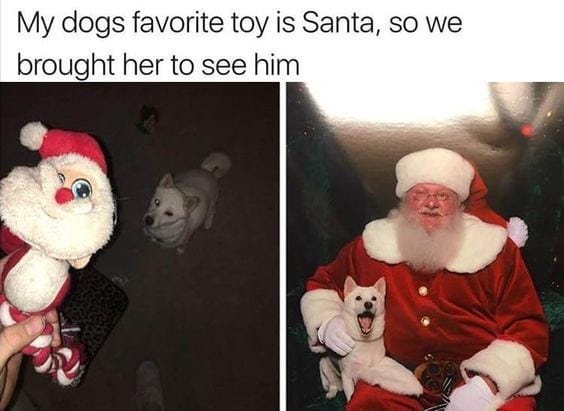 ---
We can't help but share these funny Christmas dog memes to keep the Christmas spirit going up! Share your favorite ones with your friends or create one if you have a funny Christmas-themed dog photo with our dog meme generator! We wish you a happy and hilarious Christmas holiday!