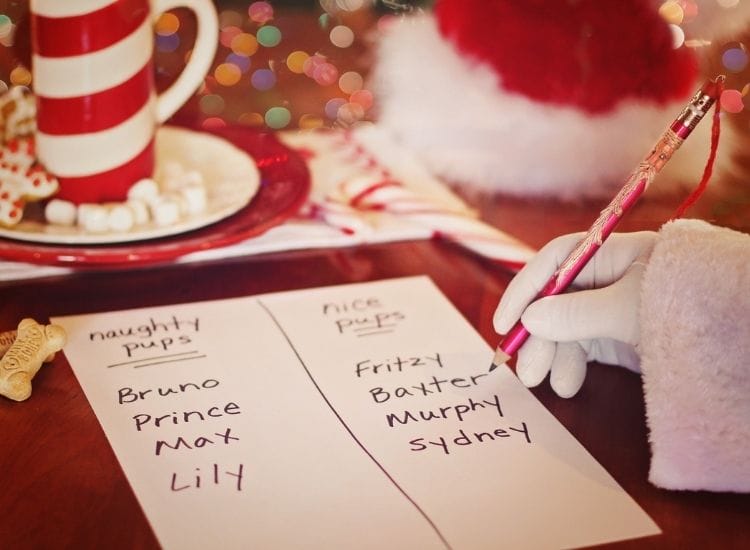 Has your pet friend been naughty or nice this year? Don't have the time to prepare a full meal for your loyal pet friend this Christmas season? No worries, 'tis the season to be jolly! Dog treats are regularly given or are used as a reward for a pet dog to feel happy. If you're keeping the company of one or two pups, you'd probably want to spoil them with the best treats available for Christmas. Whether it is a simple afternoon or evening snack, keep your dog merrily and healthily satisfied with the best quality snacks that are recommended in the market. The variety of choices comes in bite-sized chunks that are easy for your pup to chew, stacked with rich proteins, and some treats are also designed to keep their teeth clean and have their breaths smell good. Also, treats contain fiber, vitamins, and other essential nutrients too!
Check out the 10+ best Christmas Dog Treats you should consider to feed your pet friends this holiday season!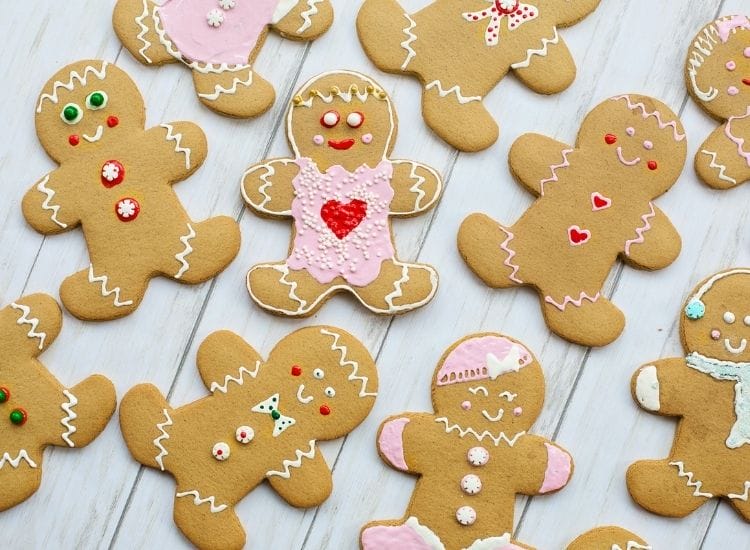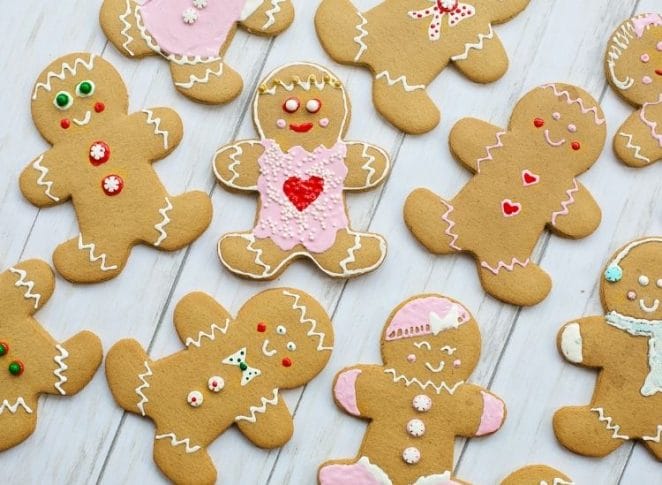 Made from real bone marrow, this delicious canine snack is combined with the exciting taste of bone barrow with the crunchy texture of a biscuit and two layers of meaty goodness. The Milk-Bone MaroSnacks dog treats help in maintaining strong teeth and bones with the amount of calcium included in it. This delicious dog snack is suitable for dogs of all sizes as well, so grab a pack now!
Milk-Bone MaroSnacks Dog Treats, Beef, 40 Ounce
Contains one (1) 40 ounce package of small dog treats with real bone marrow (packaging may vary)
The dog biscuit shell encases a real bone marrow center, delicious treats that you can feel good about giving
Crunchy on the outside and meaty on the inside, our MaroSnacks dog snacks are a satisfying combo of texture and mouthwatering flavor
Savory treats with calcium, perfect for dogs of all sizes
Baked with love in Buffalo, New York, USA, with colors from natural ingredients only
These cute steak-shaped dog treats have a great filet mignon favor that makes it exciting for your pup to savor on. Made with real beef, these treats can also be enjoyed by small dogs with just one sniff.
The Rawhide Christmas sock package includes 6 assorted dog treats that is perfect as a gift for your pup this Christmas season. There are meaty, minty, and super chewy options your pup will surely enjoy!
The good thing about the treats here is that they are grain-free and organic which makes it a healthy pet snack for your doggo! This elegant gift box contains 8 assorted Bone Bons that are decorated with festive designs to make it a perfect gift. Freshly baked with the best natural ingredients with none of those preservatives and harmful additives.
Christmas Dog Treats Gift Box with Grain Free Organic Decorated Cookies
INCLUDES FREE 2-DAY SHIPPING
Grain Free
NO preservatives, additives, GMO (genetically modified organisms), colors, flavors, salt, sugar, shortenting, by-products, chemicals, pesticides
Bone Bons make great gifts
Made and Sourced in the USA
This is a special one that you should consider. The Wufers Christmas Dog Cookie Box is filled with a variety of holiday-themed dog cookie treats that are handmade and hand-decorated with festive designs that are out of this world! The human-grade ingredients included are locally sourced in North America to ensure a healthy and safe snacker for your pup.
WÜFERS Dog Cookie Box | Handmade Hand-Decorated Dog Treats | Dog Gift Box Made with Locally Sourced Ingredients (Christmas)
🦴TASTY TREATS YOUR DOG WILL LOVE: This wholesome dog treat box is locally baked and contains an adorable variety of hand decorated and wholesome dog cookies, all baked into fun shapes with a great taste dogs go crazy over. With adorable treats shaped into themed cookies, Wüfers are the most fun way to celebrate the holiday season with your dog- guaranteed!
👍MADE IN NORTH AMERICA FROM LOCALLY SOURCED HUMAN GRADE INGREDIENTS: Each one of our dog treats is freshly baked, hand-decorated and made with wholesome and locally sourced human grade ingredients.
✔️COMPLETELY SAFE FOR YOUR PUP: Our pets are our family. This means we extend our healthy lifestyle and beliefs to include them. Wüfers believes that treating your dog doesn't have to include a long list of unmentionable and unrecognizable ingredients - if we can't eat it, why should they?
🍪ARRIVES FRESH AND READY TO EAT: We pack our cookie platters with care, to ensure the treats arrive in perfect condition and ready to eat. Your pup can enjoy our treats for up to 15 months, however they'll likely be gone before then!
🐶EACH COOKIE BOX IS UNIQUELY HAND-DECORATED BY A TALENTED TEAM OF DOG LOVERS: Wüfers dog biscuits make an incredible treat for dogs big and small! Our treats last over a full year so they make a great small dog treat that even puppies can enjoy as they grow. These natural dog treats are also the perfect large dog treat to satisfy even the largest of Great Danes!
Who says dogs can't have ice cream at home? Your pup will definitely love you more because they can enjoy what us hoomans enjoy – and that is ICE CREAM! Puppy Scoops dog ice cream is a smooth and creamy delight, just like ice cream, but with a fraction of fat and calories that is well-formulated for your dog's digestion. It's a simple powder and water mix you can do at home and all you have to do is have it frozen. Once ready, scoop the treat for your pup and Christmas is complete for them!
This pawsome holiday box will really make your pup happy this Christmas with the variety of dog treats and toys included here. The canine box includes oven-baked dog bones, wavy bacon, liver rewards treats, all-natural bully stick jerkies, minty and rib flavored bones, and assorted toys! What more can your dog ask for with this complete set of happiness they will surely enjoy.
Dog Gift Box Basket for Your Favorite Canine Barker Fur Baby - Send Treats and Toys to A Furry Pet Friend! Great for Christmas, Birthdays, Get Well Surgery Recovery (Holiday Barker, Medium Box)
No matter what kind of dog you have, our Barker Boxes are designed to show the canine in your life how much love you have. Got a Great Dane? No problem, our treats will fill his belly. Got a Terrier? We've got you covered. Our rope tug toy is great for even the most tenacious dog. Does your Retriever love squeaky toys? We're on it. Is your Frenchie a connoisseur? Our Barker Boxes have crunchy and soft treats for even the fussiest critic. Got a genuine mutt? Our Barker Box is perfect!
All Of Our Dog Basket Are Packed In A Glossy, Sturdy Barker Gift Box (perfect For Gift Giving)!
Whether You Are Opening Your Heart With A New Puppy Box Or New Puppy Gift Basket, Pampering A Favorite Canine With A Dog Get Well Gift, Celebrating Wth A Dog Birthday Gift, Or Helping Santa Bring Your Fur Baby The Perfect Dog Christmas Gifts . . . We've Got You Covered!
Golden Gift Box's Dog Gift Basket are designed for Holidays (like Christmas), Dog Birthday Gift, Adoption Day Present, New Puppy Gift Basket, Dog Christmas Gifts, and Dog Birthday Box.
Every special dog deserves a Christmas card too, don't you agree? This Christmas card comes with some chewy chicken stars attached to it. Made from 100% natural chicken breast meat, it has no preservatives, artificial colors, and is made for all breeds.
These Bone Bons Christmas cookies are made grain-free and organic for an alternative healthy snack for your pup! Surprise your pup with a ½ dozed cookies that are fresh inside a reusable cloth drawstring and tired with a festive ribbon. These festive dog cookies make the perfect Christmas gift for the furry members of your family.
Christmas Dog Treats Grain Free
Grain Free
Made and Sourced in the USA
NO preservatives, additives, GMO (genetically modified organisms), colors, flavors, salt, sugar, shortenting, by-products, chemicals, pesticides
Dogs love savory jerkies! These triple flavored premium dog jerkies have all kinds of meat in them – beef hide, pork hide twisted and wrapped in savory chicken jerkies. What a gift for your pup if you get this. These jerkies also help satisfy your dog's urge to chew and also reduce dental issues. Treat your pup with a widely flavorful, long-lasting, and natural treat.
Good 'N' Fun Triple Flavor Wings, Made with Real Meat, Treats for All Dog Sizes
Premium Beef Hide And Delicious Pork Hide Twist Wrapped In Savory Chicken Jerky
Healthy Way To Satisfy Your Dogs Urge To Chew While Promoting Better Dental Hygiene By Reducing Tartar
Treat You Dog To Wildly Flavorful, Long-Lasting All Natural Combination Chews
Kennel Tested And Preferred 38 To 1 Over Other Combination Dog Chews
Premium beef hide and delicious pork hide twist wrapped in savory chicken jerky
While this sounds like pizza, the Pup-peroni beef flavored dog jerky is irresistible for your pup this Christmas. It contains real tender beef and has a mouthwatering aroma that will leave your dog excited to chew on.
Pup-Peroni Original Beef Flavor Dog Snacks, 38-Ounce
Contains one (1) 38-ounce bag of Pup-Peroni Original Beef Flavor dog treats (packaging design may vary)
Soft and chewy dog treats with a mouthwatering aroma dogs love
Real beef is the number one ingredient
No FD&C colors, including no Red 40
Produced in Spanish Fork, Utah, USA
12.

No products found.
If you're looking for a more healthy option while training your dog with the calorie intake, here is a great dog treat then! The No products found. is perfect for training your pup's calorie intake. It contains natural wholefood ingredients packed with antioxidants with a mouthwatering taste your dog will surely love.
The nutritional dog treats are made from real recipes inspired by Rachel Ray's kitchen. She had a pit bull that she loves to cook for. These tasty real meat treats combined with chicken and bacon are soft and easy to chew for a more delightful experience your pup can have. The treats are also grain-free with no artificial flavors or meat by-products.