Golden Retrievers are perenially one of the most popular and smartest dog breeds in the whole world. During the festive season, these adorable pups join in the Christmas spirit with the family while others are annoyed by the thought of it! Check out the top 10 funniest Golden Retriever Christmas memes that will make you giggle. We do love memes, and Golden Retrievers too, so this is a fur-fect combination!
Here are the top 10+ Golden Retriever Christmas Memes that are GOLD!
#1

When anything is edible to golden retrievers.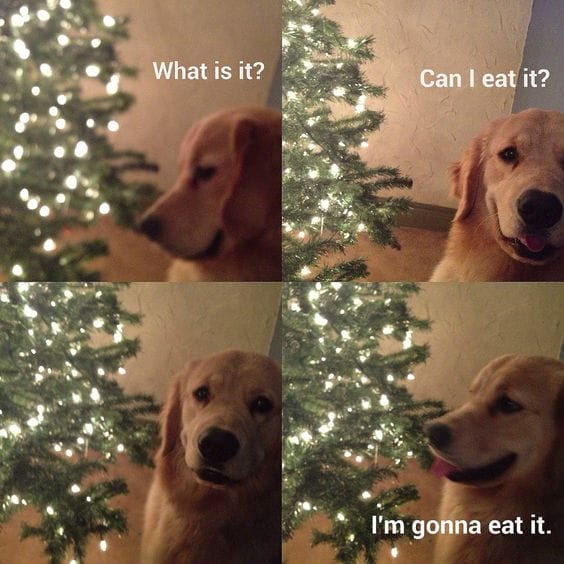 #2

He looks like a good boy indeed!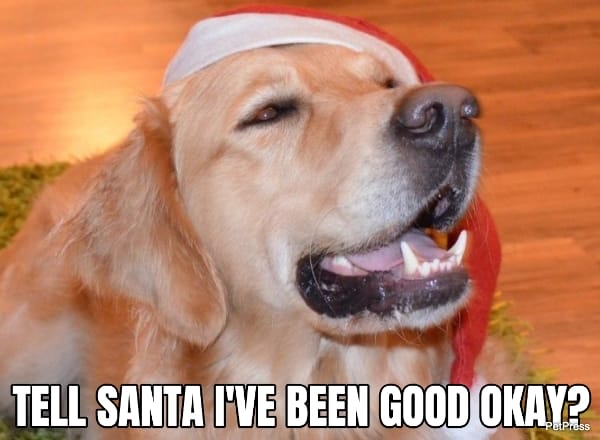 #3

Looks like we have a problem here!
#5

We have to find the culprit! Was it Santa? Hmmm…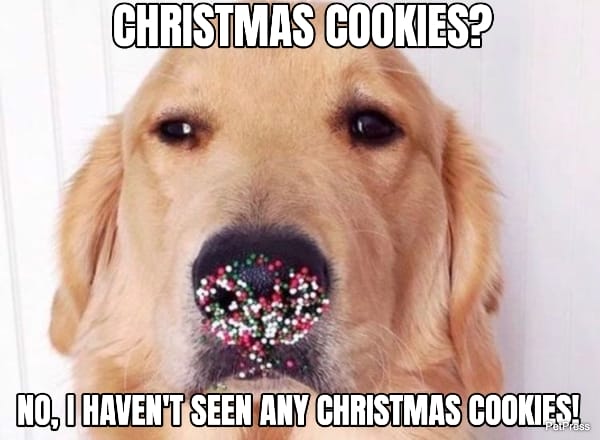 #6

Innocent golden rets celebrating Christmas Eve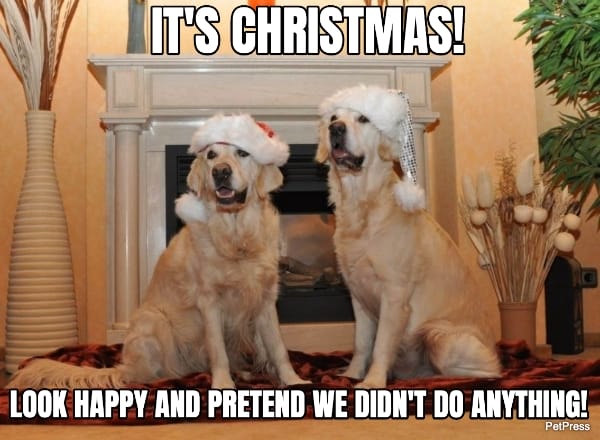 #7

When you turn out to be the Christmas tree for a while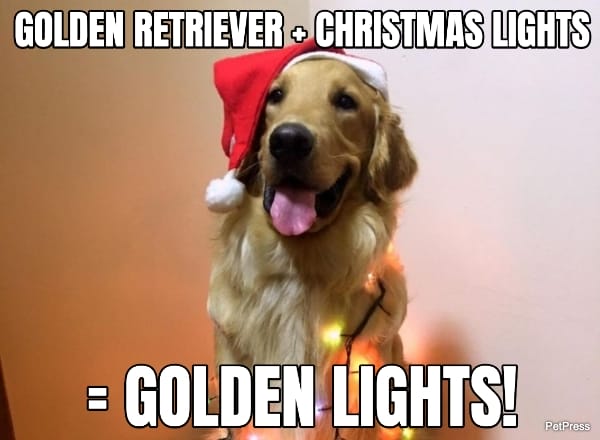 #8

Santa went missing, so we have new ones here.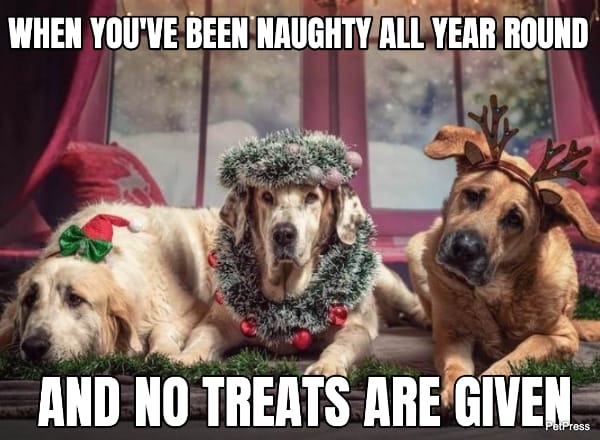 #10

He doesn't look guilty, agree?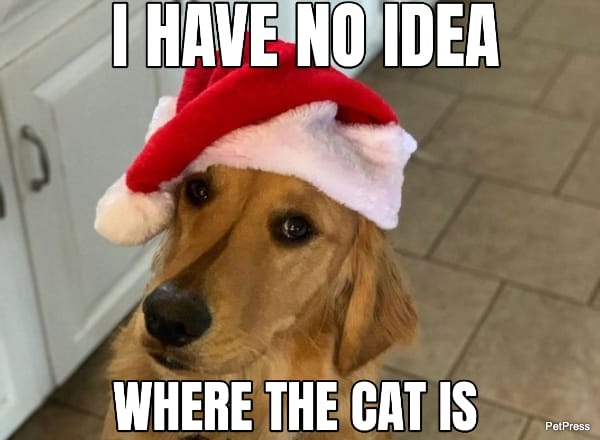 #11

Life is sometimes unfair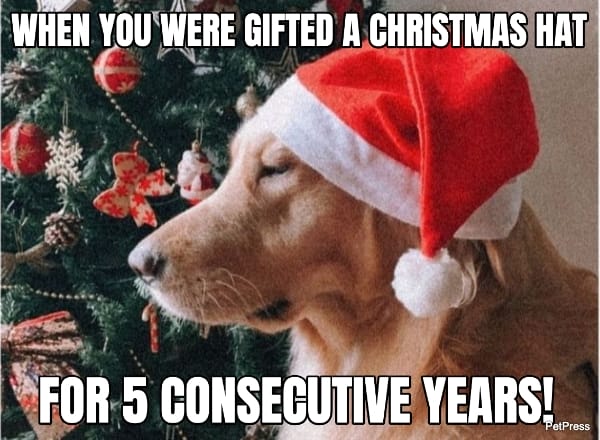 #12

Patience is a virtue, buddy!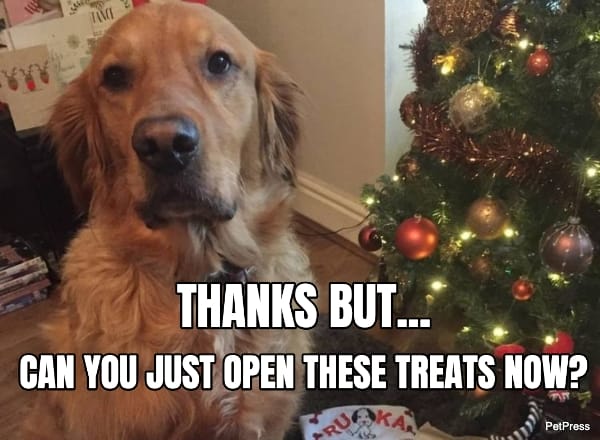 #13

As long as they don't destroy the Christmas tree!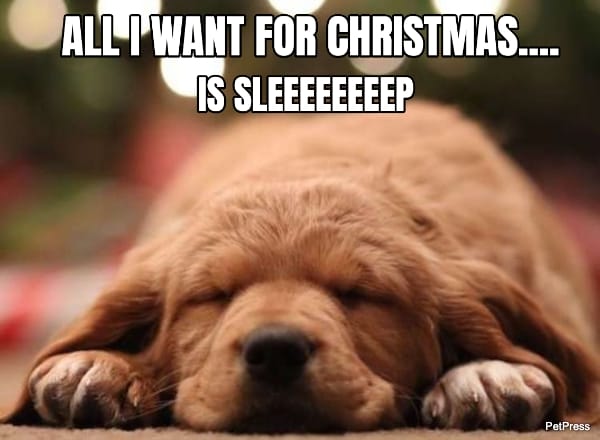 #14

When you try to be Rudolph…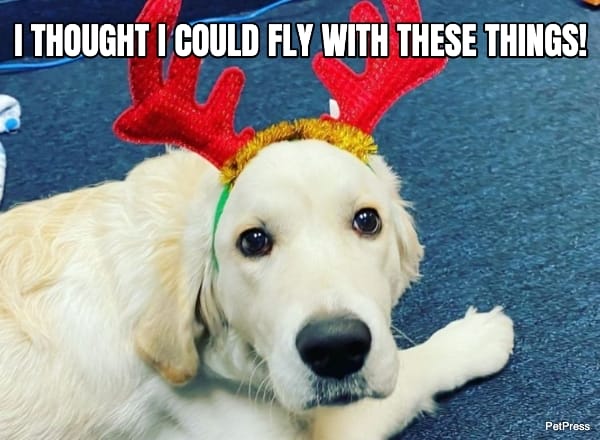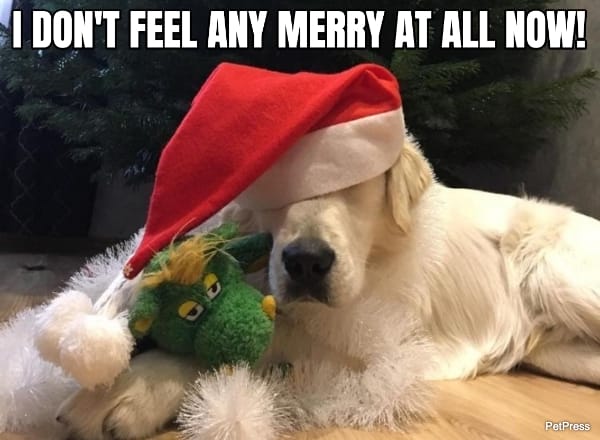 #16

Is there no Christmas tree around?