This Christmas season, it is not only the Christmas tree and presents that make it special in a family's celebration, but our love for our pets too. It's beginning to look like Christmas indeed, and we may have started putting up all our stocked decorations to add to the Christmas spirit. If you're a dog parent, you probably might be wondering if there are any cool dog-themed Christmas decorations too. Well, you've come to the right place! We have come up with a list of 20 dog-themed Christmas decorations that you can buy this holiday season. Show your love for your pet dogs by putting up dog-themed decorations that will certainly add up to the Christmas spirit!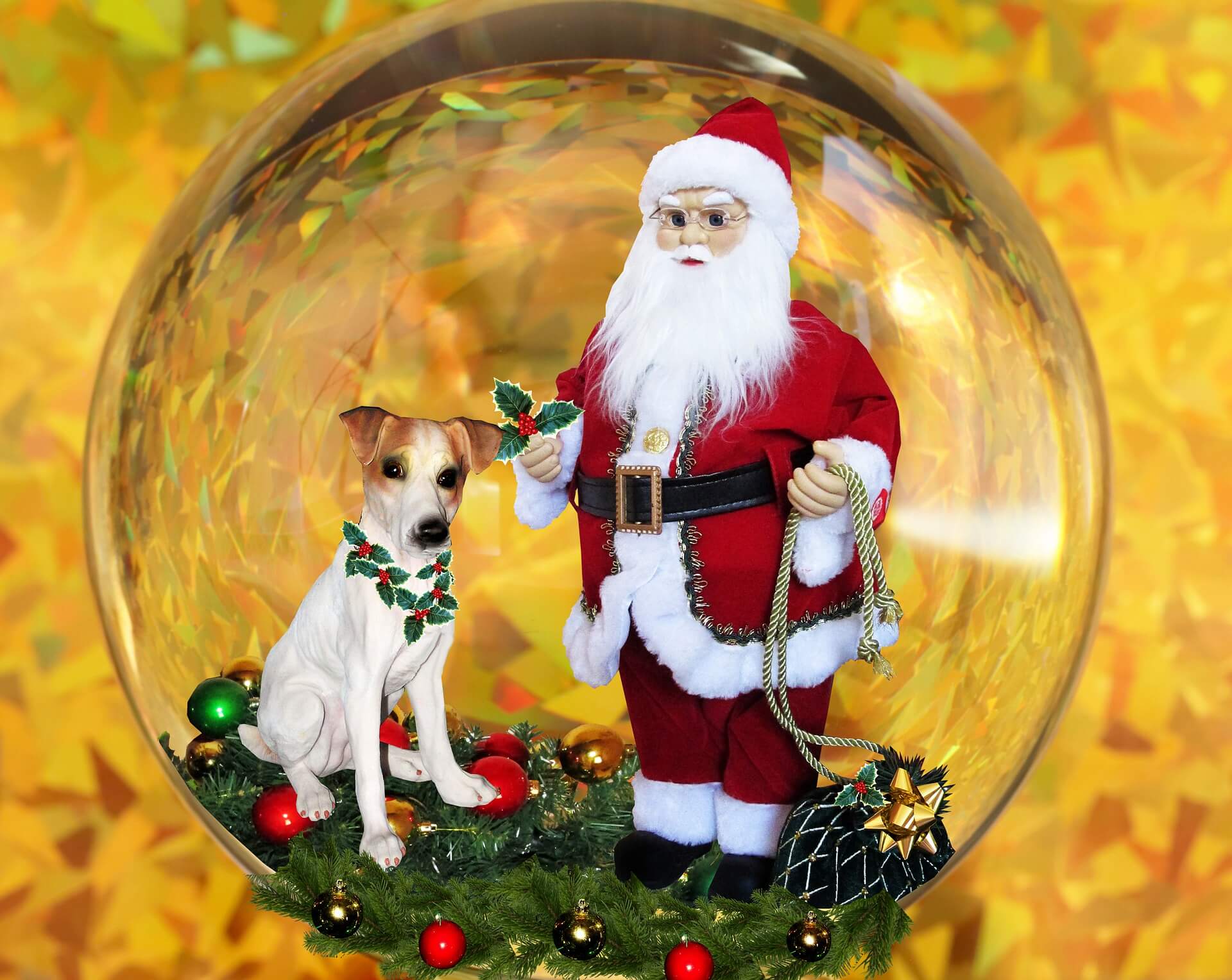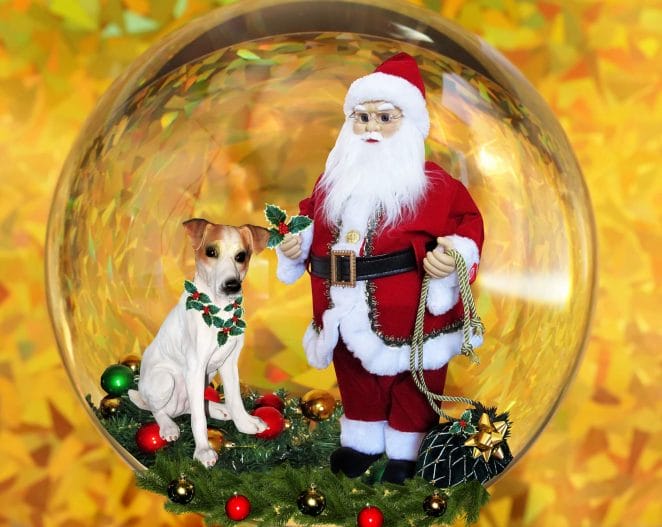 Here are the top 20 Dog-Themed Christmas decorations to add to your Christmas makeover at home
Decorate your outdoor with the 7-foot inflatable Christmas tree with Santa Clausinflatable Christmas tree with Santa Claus being chased by a dog! The inflatable includes led lights for better nighttime viewing your neighbors will surely love.
Who wouldn't like to see cute Christmas dog faces hanging around your walls during the holiday season? This Golden Retriever Christmas Garland, Dog Christmas Hanging Decoration is definitely a high-quality print at such a low price
I would that this is a good fit for your lawn doors. The bright and colorful Christmas dog bobble-head stakes are very cute and are full of festive cheer.
This GOOSH 5 FT Length Christmas Inflatables Dachshund Dog, Blow Up Yard Decoration Clearance with LED Lights Built-in for Holiday/Party/Yard/Garden comes with super bright LED lights built inside to add to the Christmas atmosphere and is perfect for decorations outdoor.
These elegant and cute designs of dog Christmas large bone stockings are perfect to display on your fireplaces, staircases, and even your Christmas tree. They are easy to hang too!
If you'd like to do some DIY work for dog-themed Christmas decorations, then these versatile wooden dog bone cutouts are perfect to add that allows easy customization using paint, ribbons, and many more.
This high-quality and cheap dog Christmas stocking is embroidered with paws that is perfect to hang anywhere indoors.
This Christmas dog paw stocking comes with a loop and is hangable to store treats, bones, and toys for your pup!
O' holy night! This cute dog nativity decoration comes in a 7-piece set that is perfect for a stable display indoors. All dogs are also wearing blanket robes. How cute is that?
The large red dog Christmas stocking comes with a hanging loop that is perfect for hanging on fireplaces, shelves, bookcases, dining tables, and other places around the house.
This Christmas-themed inflatable puppy comes with LED lights that is great for your front door or backyard at night. The inflatable pup is also wearing a red hat and red scarf to add to the Christmas spirit.
12.
No products found.
Impress your neighbors and guests with this cute No products found.. One great thing about this is that it is fully weatherproof and will certainly add a golden festive glow with its LED lights.
No products found.
Kiddos can also join in the fun in decorating for the Christmas season. These cute dog Christmas stickers are easy to peel and stick and is safe to use on painted walls and any other smooth surfaces.
The lights included in this 5-foot Dachshund Christmas inflatable will surely attract the attention of your neighbors and guests are nice. It comes with an excellent blower to help you fix this in a very easy way.
Have Santa Claus and his Eskimos light up in your front yard. This inflatable Santa Claus sleigh is portable and easy to set up with the stakes, tethers, and fan included.
A must-have decoration. Celebrate the season with this Fluffy White Terrier Dog Christmas Light Sculpture. It is suitable for both indoor and outdoor use with 35 clear incandescent bulbs and 10 multi-LED C7 bulbs. This fluffy puppy dog Christmas sculpture in a Santa hat playfully helps with the holiday lights.
Have you seen 2 dogs riding on the back of another dog for Christmas? LOL! This 4-foot Christmas dog inflatable also self-inflates when plugged. It also lights up for better nighttime viewing for your neighbors.
This dog Christmas bone stocking comes with a sturdy hanging loop to be easily hanged around the house. Perfect as a Christmas gift to your loyal companion too!
This realistic bulldog is centered in a round beautiful dog Christmas themed ornament made out of polyresin. Perfect for your Christmas tree or even your front door.
This work of art is perfect as a gift as well as a Christmas decoration indoors. The bulldog glass Christmas ornament has been meticulously crafted by hand and is carefully glass blown and molded to make it look very unique.